During the summer, I like to find ways to get ready that take way less effort especially when it comes to my hair. It's so hot outside that the last thing I want to do is spend hours in the bathroom styling my hair only to be met with heat and humidity the second I step outside! That's why I love doing simple beachy waves during the summer months. 
If you're wondering how you get beachy waves in 10 minutes, I just shared a new Beachy Waves hair tutorial to Instagram that you can watch and follow along with! In it, I'm using the best beachy waves hair products, including the beachy waves hair tool that makes it all happen.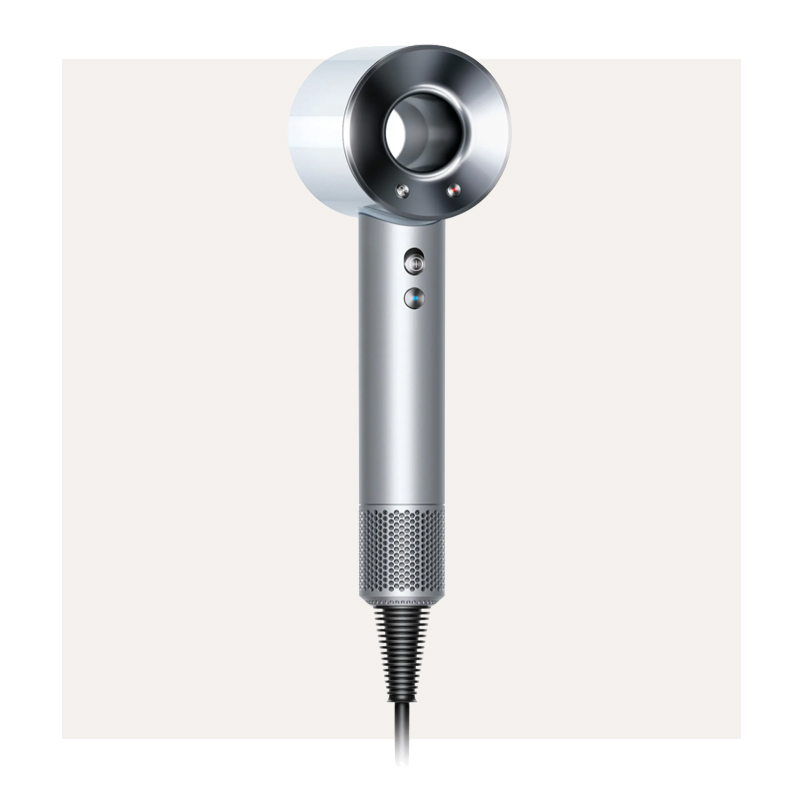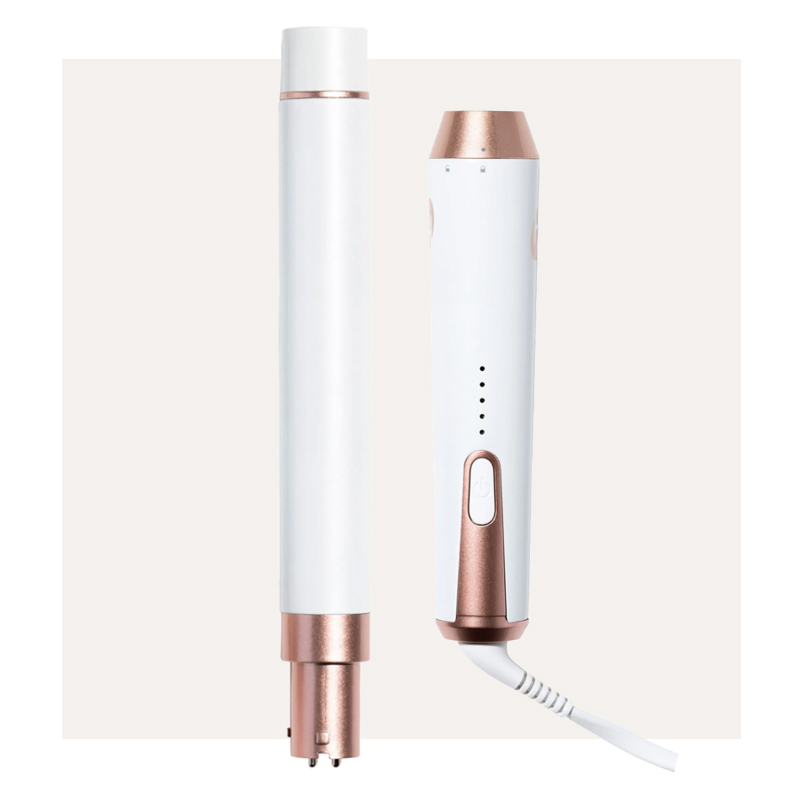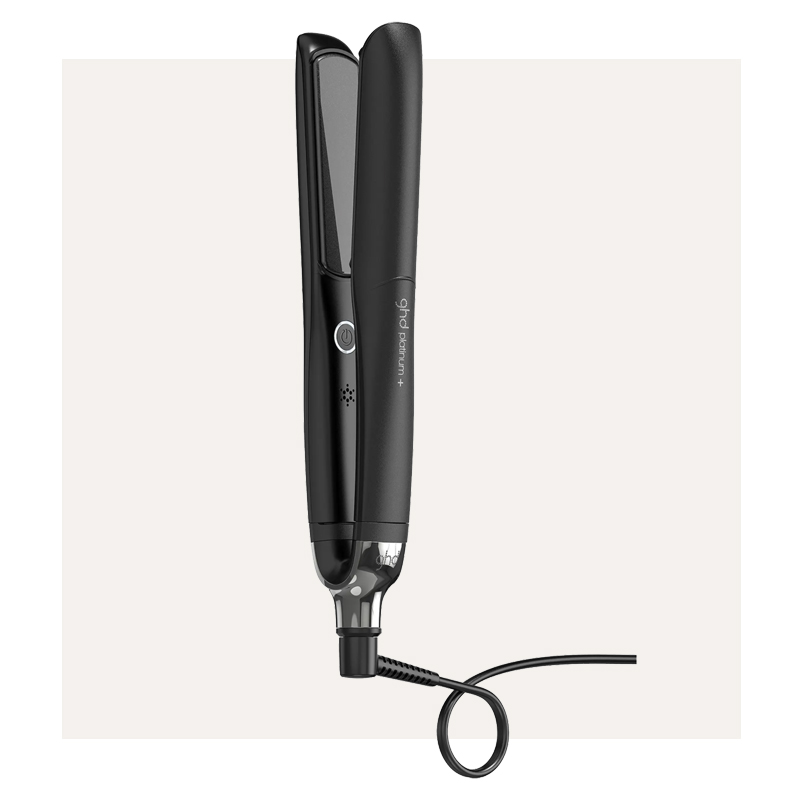 Hair Tools
Dyson Supersonic Hair Dryer
Blow drying has to be one of the worst, most tedious activities a woman does. We all have a love/hate relationship with it—love the results, hate the journey. The Dyson Supersonic has completely changed my outlook on drying my hair. Yes, it's a steep price but it is worth every dollar and then some! It's a salon-quality blow out in the comfort of your own home and cuts down on blow drying time by minutes and minutes. I cannot recommend it enough.
T3 1" Curling Wand
In terms of styling your hair, the T3 wand is really the only thing you need. It lives up to the hype and then some, I can attest! For beach wave hairstyles for medium hair like mine, I rely on the T3 1" Undone Waves barrel. The base and barrel lock into each other so easily, and this wand has 5 heat settings so you can use as much or as little as necessary. I can't achieve the cool, casual beachy hair waves the way I can with this hair tool–it's the only way I know how to curl hair, with the T3 wand!
ghd Platinum 1" Flat Iron
This is your 7th grade dream come true—a straightener that literally predicts exactly what temperature each individual section of your hair needs. If only we had this back in the day when straighteners weighed 200 pounds and had one heat setting, right?! Through its predictive technology, the ghd Platinum flat iron recognizes the thickness of your hair and the speed at which you are styling, and then magically the power accordingly. It's incredible and, more than all that, it has an automatic "sleeper" mode so if you leave it on by accident, it switches off after 30 minutes of non-usage.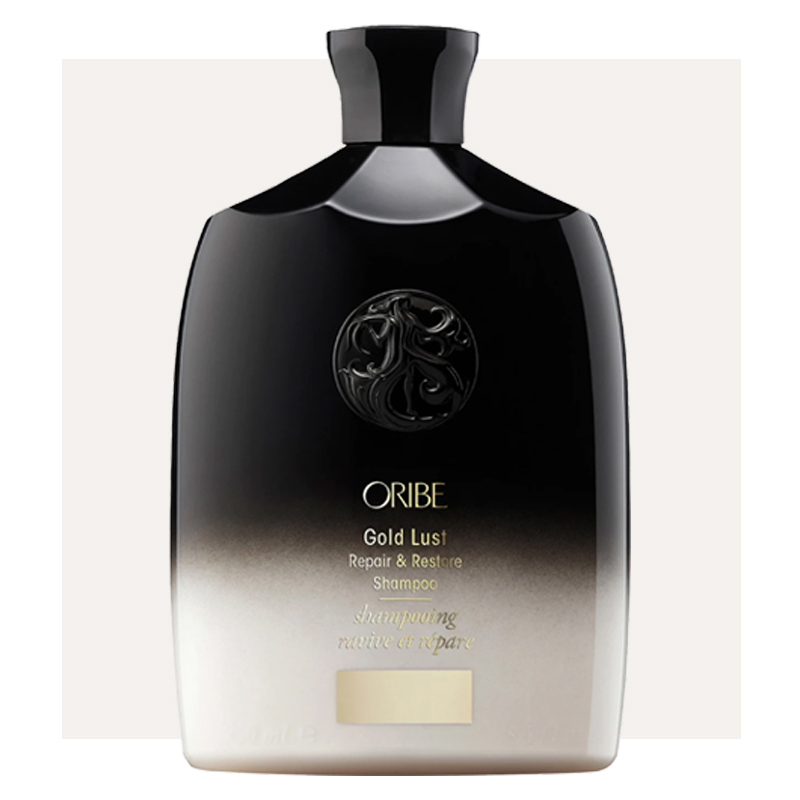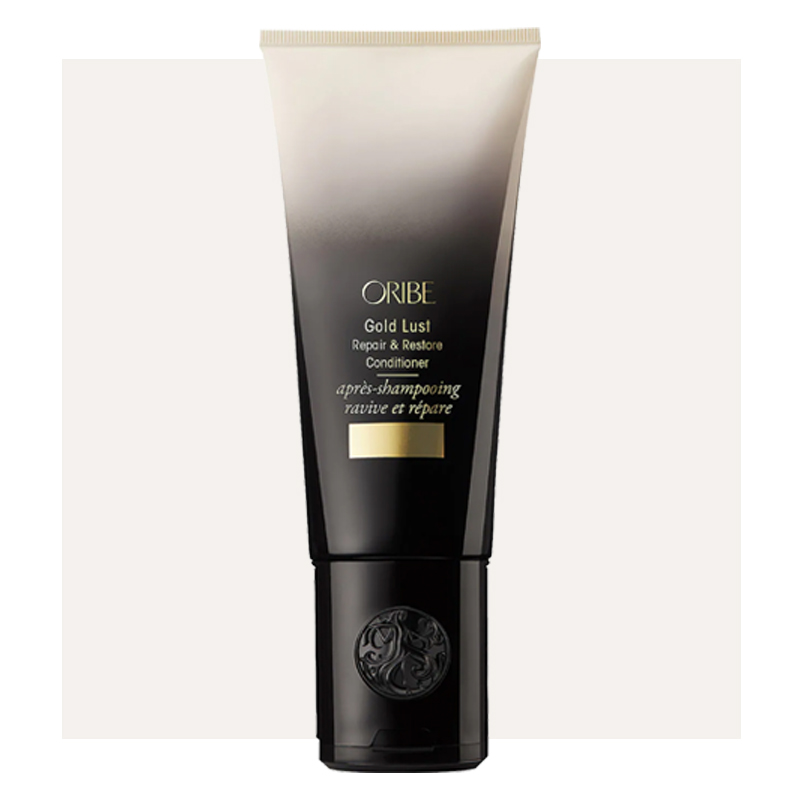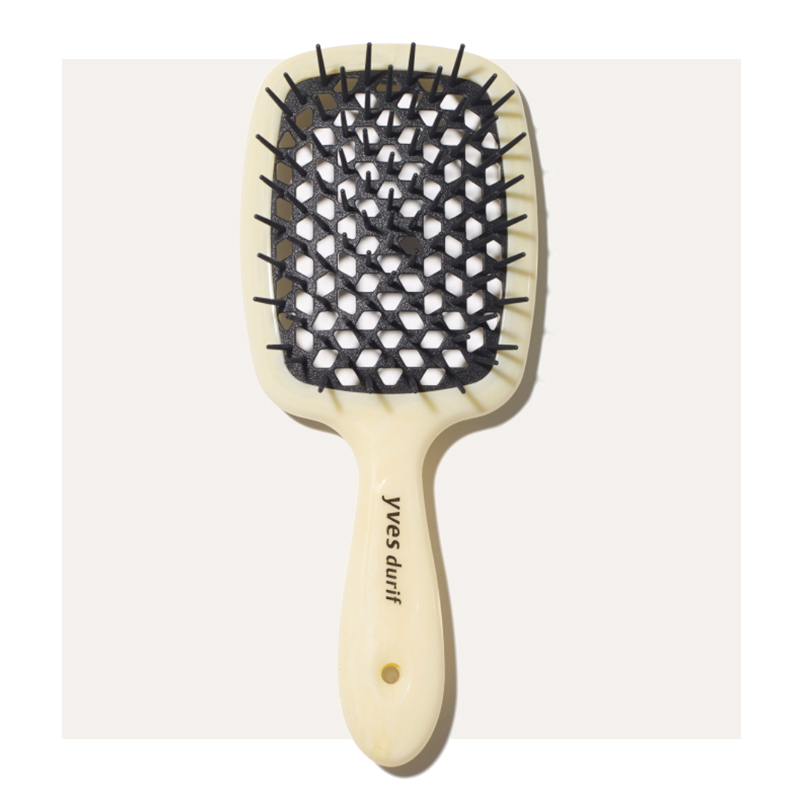 Hair Care
Oribe Shampoo and Conditioner
First thing's first—you can't do much to your hair until you've cleansed and conditioned it. For shampoo, I've been using the Gold Lust Repair and Restore shampoo from Oribe. Most importantly, it smells incredible. In addition to that, though, I really do feel like my hair is thoroughly cleansed after using it but still shiny. So many shampoos dry out your hair, but not this stuff. It's loaded with all the good stuff: plant collagen, biotin, and argan oil to name a few!
Of course, it only makes sense to use the accompanying Gold Lust Repair and Restore conditioner, so that's exactly what I do! Same sort of ingredients, same amazing scent, same great results.
Yves Durif Vented Hairbrush
I know what you're thinking: $90 for a hairbrush?! But hear me out. In terms of hair care, this is the best $70 you will ever spend. I love this brush so much, I even have an Instagram highlight dedicated to it! Not only is the Yves Durif Vented Hairbrush heat resistant, anti-static, and light in the hand, but it's handmade from natural rubber resin and carbon fiber in Italy. It's a detangling tool come true, and so easy to hold and maneuver. It will truly change the blow drying game for you!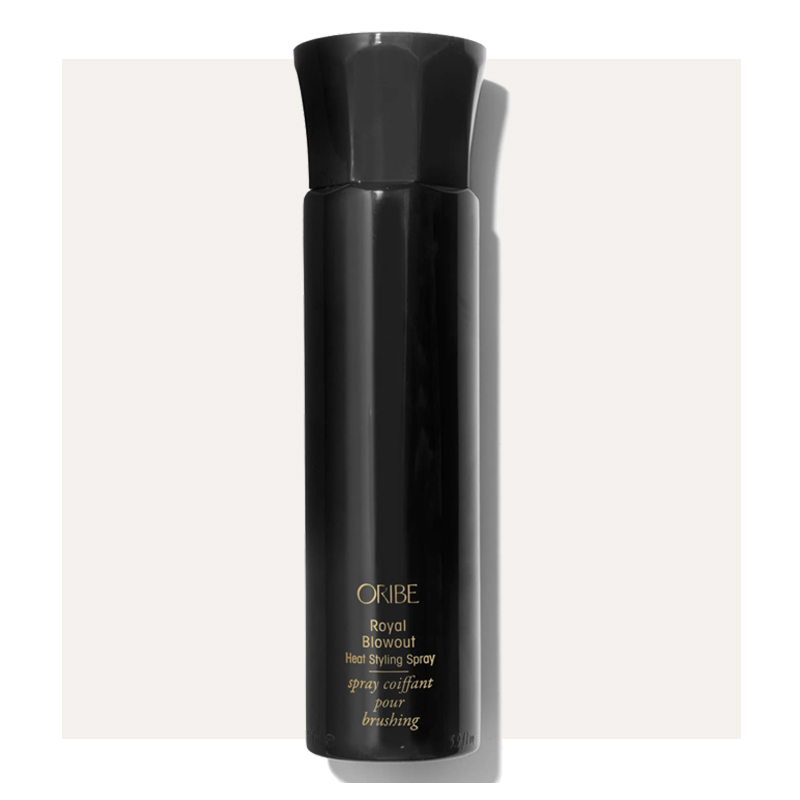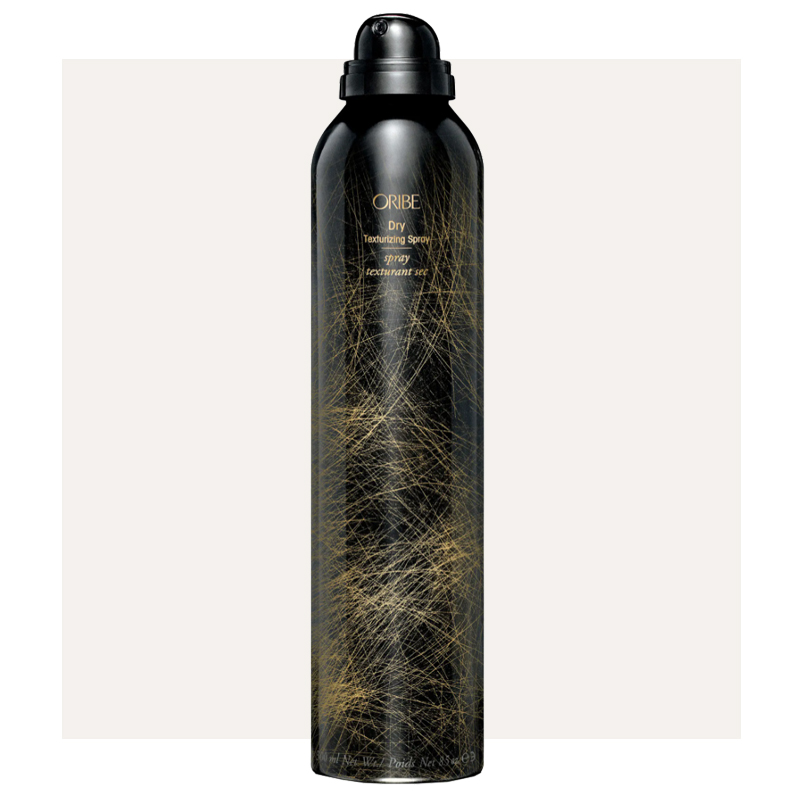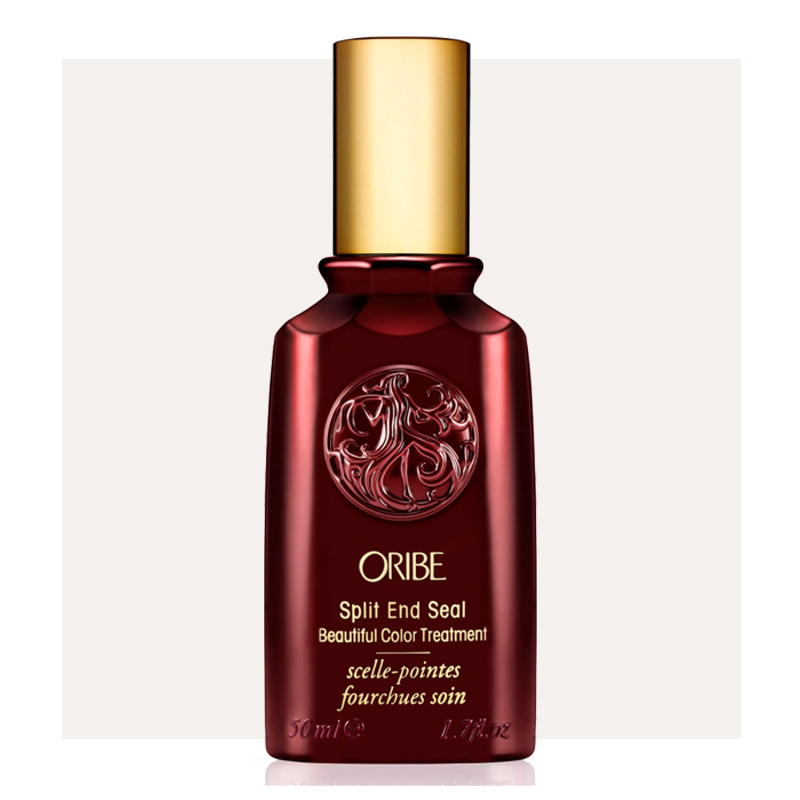 Hair Styling
Oribe Heat Styling Spray
A high-quality heat stylant is a non-negotiable if you take heat to your hair. I love the Oribe Royal Blowout Heat Styling Spray. It smells great, is lightweight, and helps my hair remain soft, smooth, and undamaged after styling!
Oribe Dry Texturizing Spray
Clean hair is great in terms of smelling wonderful and looking fresh, but it can be stubborn to style since it has no oil build-up to work with. That's why I use Oribe's Dry Texturizing Spray on wash days to give it that grit and volume it can't get on its own. I love this stuff and it smells so good!
Oribe Split End Seal
Maybe the most important step in my beachy waves process is applying a bit of Oribe's Split End seal. This serum is magic in a bottle and has been proven to reduce breakage by 65%! Bonus: the bottle itself looks gorgeous on any bathroom counter. 
This post may contain affiliate links, meaning when you click the links and make a purchase, we receive a commission.