When it comes to my hair, I like to keep things as simple and low maintenance as I can. I hardly ever wear it straight—it's either pulled back into a low bun or, more often, I use a curling iron to achieve that easy, beachy wave look. I love how easy this hairstyle is. When done right, it's a quick fix that gives your hair texture and personality in just a few super simple steps! To watch exactly how I get the perfect beachy waves, watch my tutorial on IGTV then shop the hair care products I swear by below!
Living Proof Perfect hair Day Shampoo and Conditioner
These are my all-time favorites in terms of shampoo and conditioner. Living proof makes amazing product, and their Perfect hair Day line is, well, living proof of that! This shampoo and conditioner really wash and cleanse, and my hair feels so clean after using them.
Yves Durif Vented Hairbrush
I know what you're thinking: $60 for a hairbrush?! But hear me out. In terms of hair care, this is the best $60 you will ever spend. I love this brush so much, I even have an Instagram highlight dedicated to it! Not only is the Yves Durif Vented Hairbrush heat resistant, anti-static, and light in the hand, but it's handmade from natural rubber resin and carbon fiber in Italy. It's a detangling tool come true, and so easy to hold and maneuver. It will truly change the blow drying game for you!
Living Proof Perfect Hair Day Heat Styling Spray
A high-quality heat stylant is a non-negotiable if you take heat to your hair. Because I'm a creature of habit, I love the Living Proof Perfect Hair Day Heat Styling Spray. It smells great, is lightweight, and helps my hair remain soft, smooth, and undamaged after styling!
Dyson Supersonic Hair Dryer
Blow drying has to be one of the worst, most tedious activities a woman does. We all have a love/hate relationship with it—love the results, hate the journey. The Dyson Supersonic has completely changed my outlook on drying my hair. Yes, it's a steep price but it is worth every dollar and then some! It's a salon-quality blow out in the comfort of your own home and cuts down on blow drying time by minutes and minutes. I cannot recommend it enough.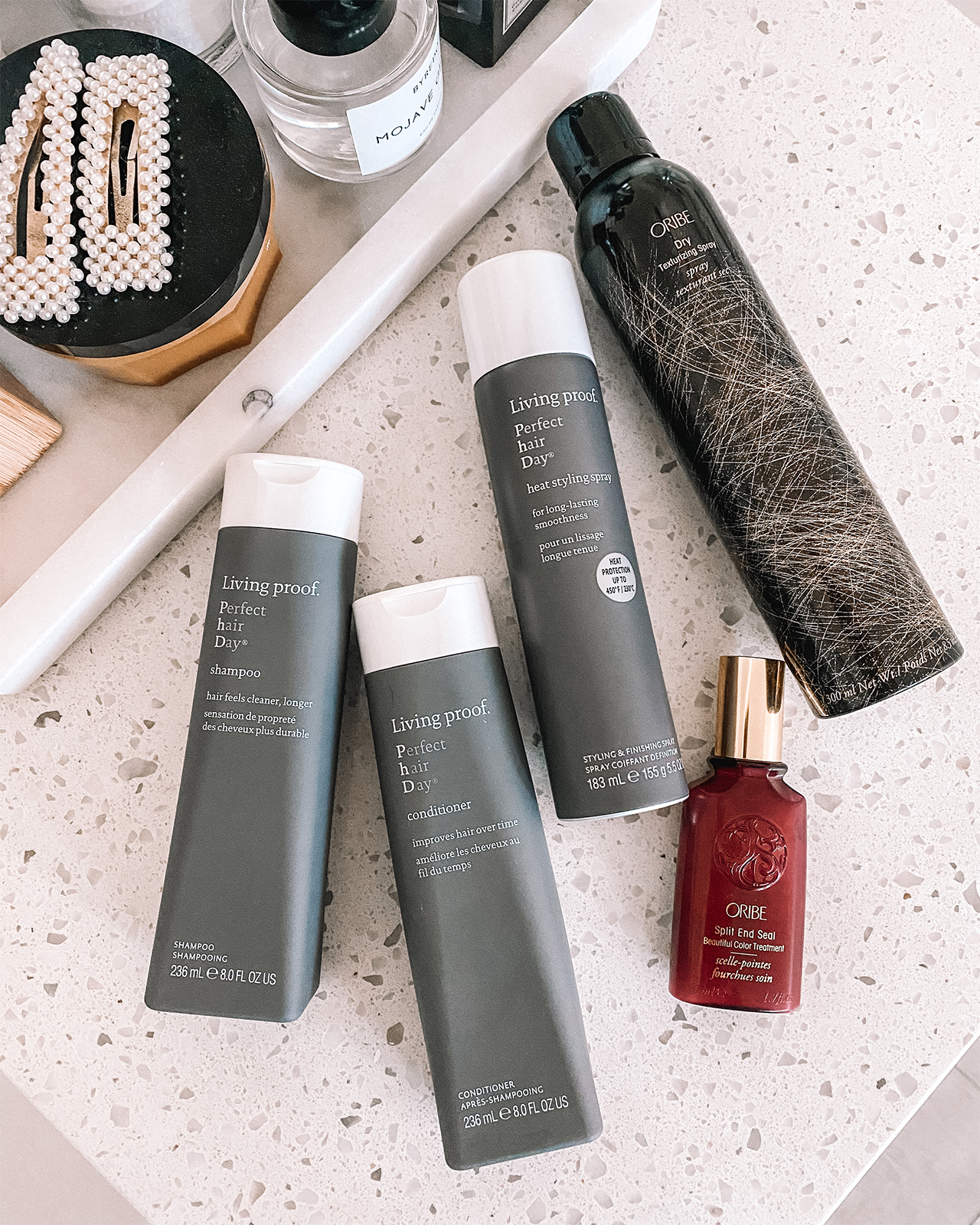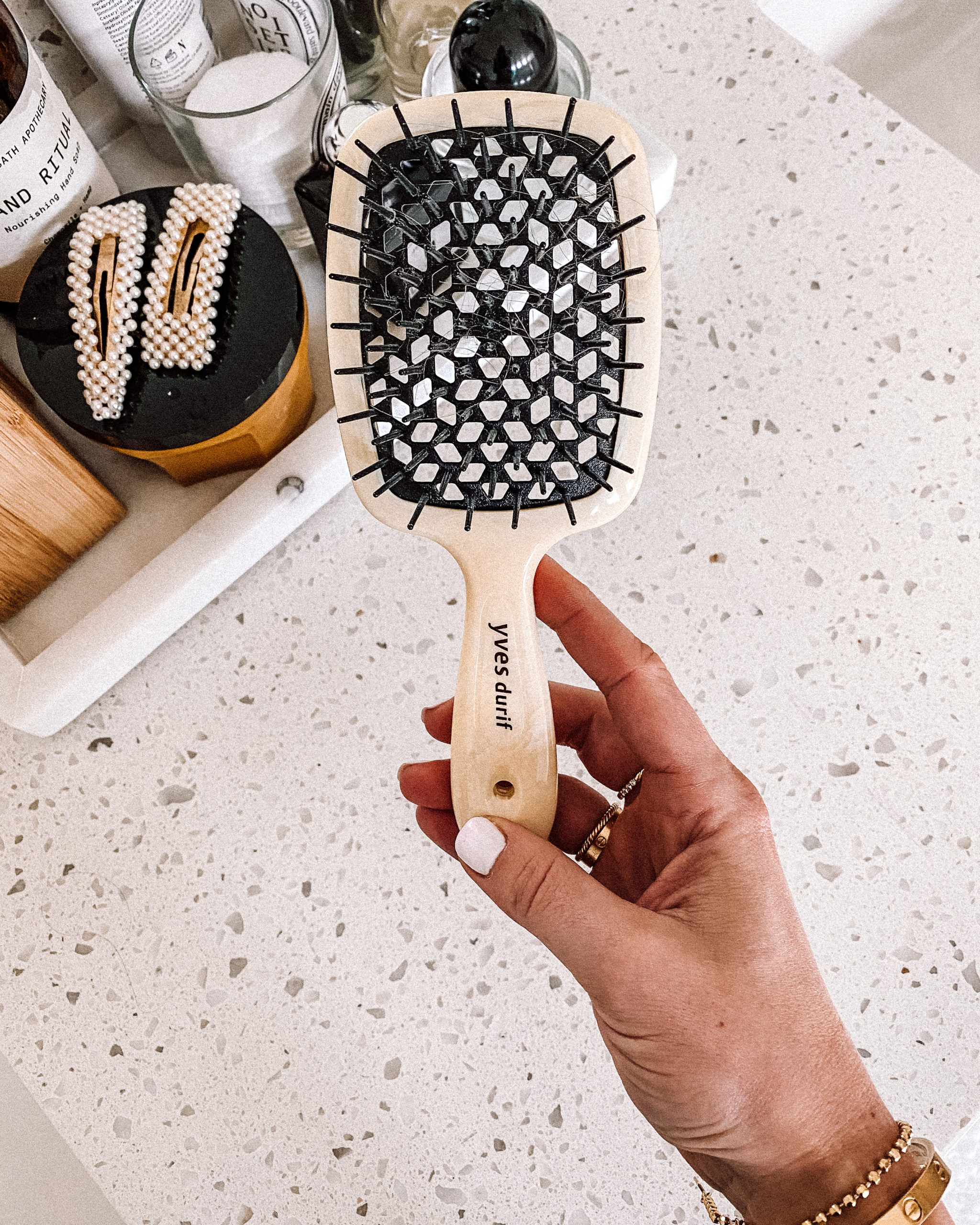 Hot Tools Professional Curling Wand
I never thought I'd see the day that I loved a curling wand more than my T3, but it's happened. This wand by Hot Tools is the perfect, much less expensive alternative and has been giving me the kind of curl/wave I've been looking for! It's so easy to use for such a great price. Plus, I love the black and gold!
Chi Original 1" Ceramic Hairstyling Iron
I'm a Chi loyalist! I've been using this forever and have never strayed. For the best results, I like to use the Chi on the last 1-2" of my hair to give it a bit more texture and create the illusion that my hair is longer than it actually is. That can be our little secret trick!
Oribe Dry Texturizing Spray
Clean hair is great in terms of smelling wonderful and looking fresh, but it can be stubborn to style since it has no oil build-up to work with. That's why I use Oribe's Dry Texturizing Spray on wash days to give it that grit and volume it can't get on its own. I love this stuff and it smells so good!
Oribe Split End Seal
Maybe the most important step in my beachy waves process is applying a bit of Oribe's Split End seal. This serum is magic in a bottle and has been proven to reduce breakage by 65%! Bonus: the bottle itself looks gorgeous on any bathroom counter.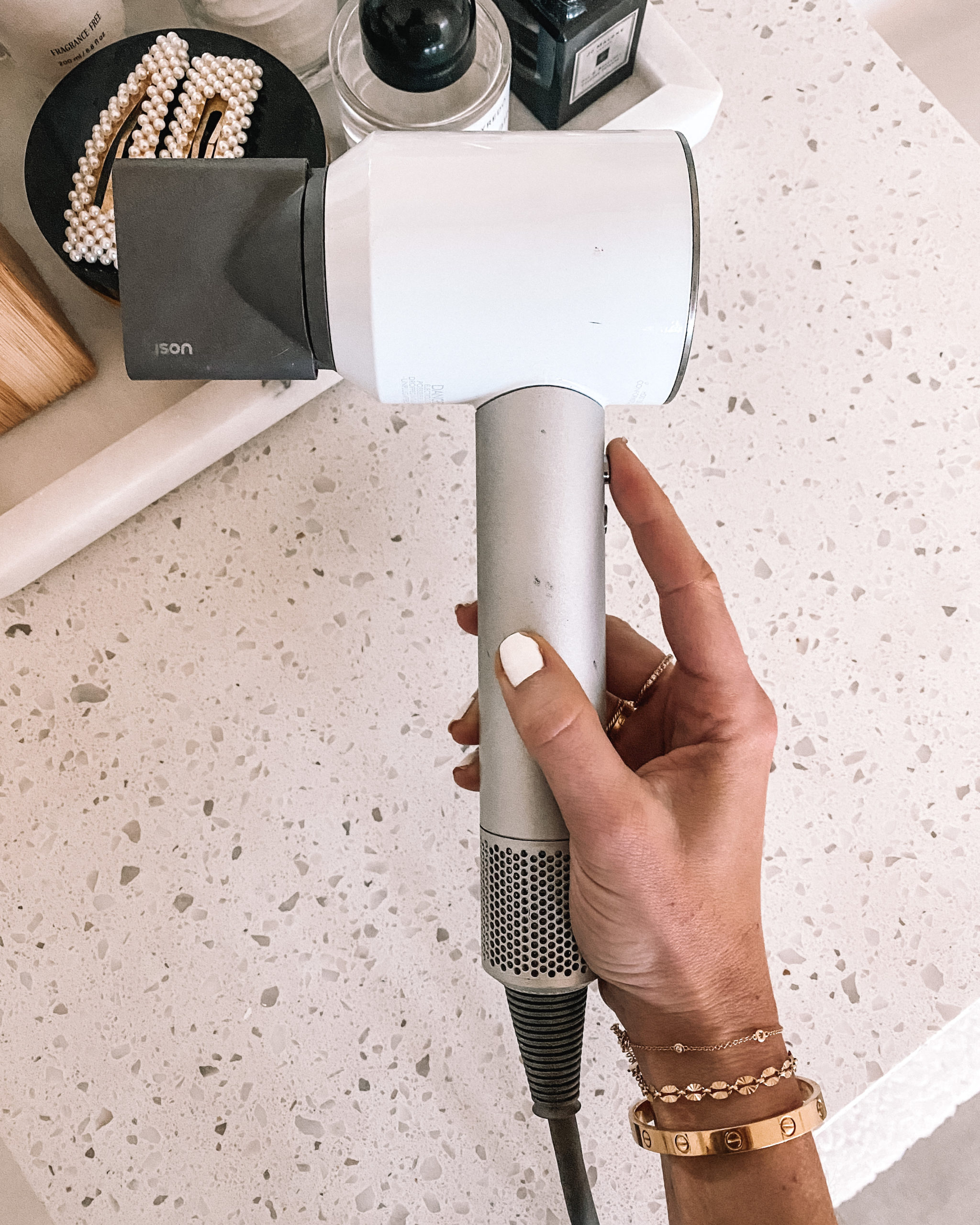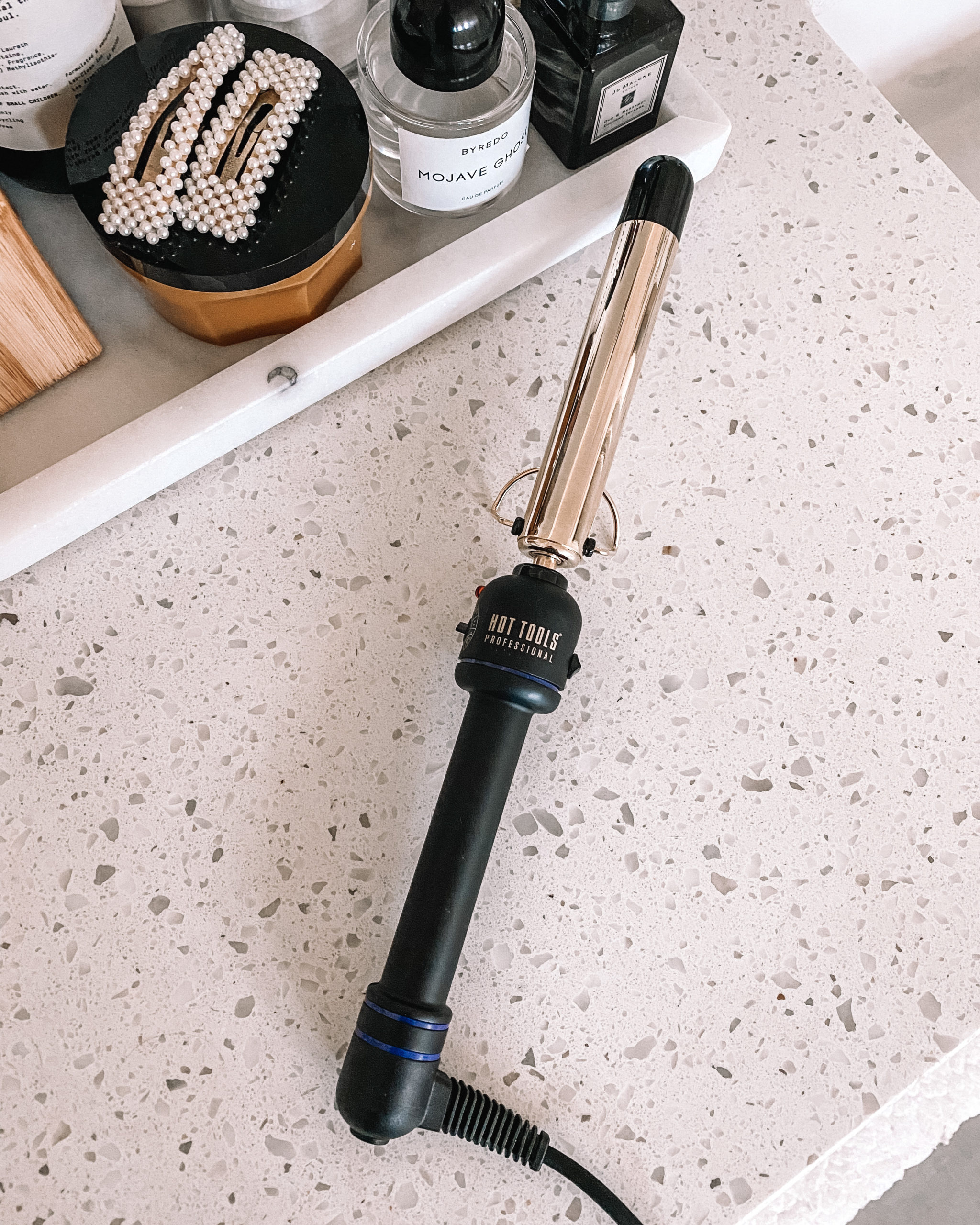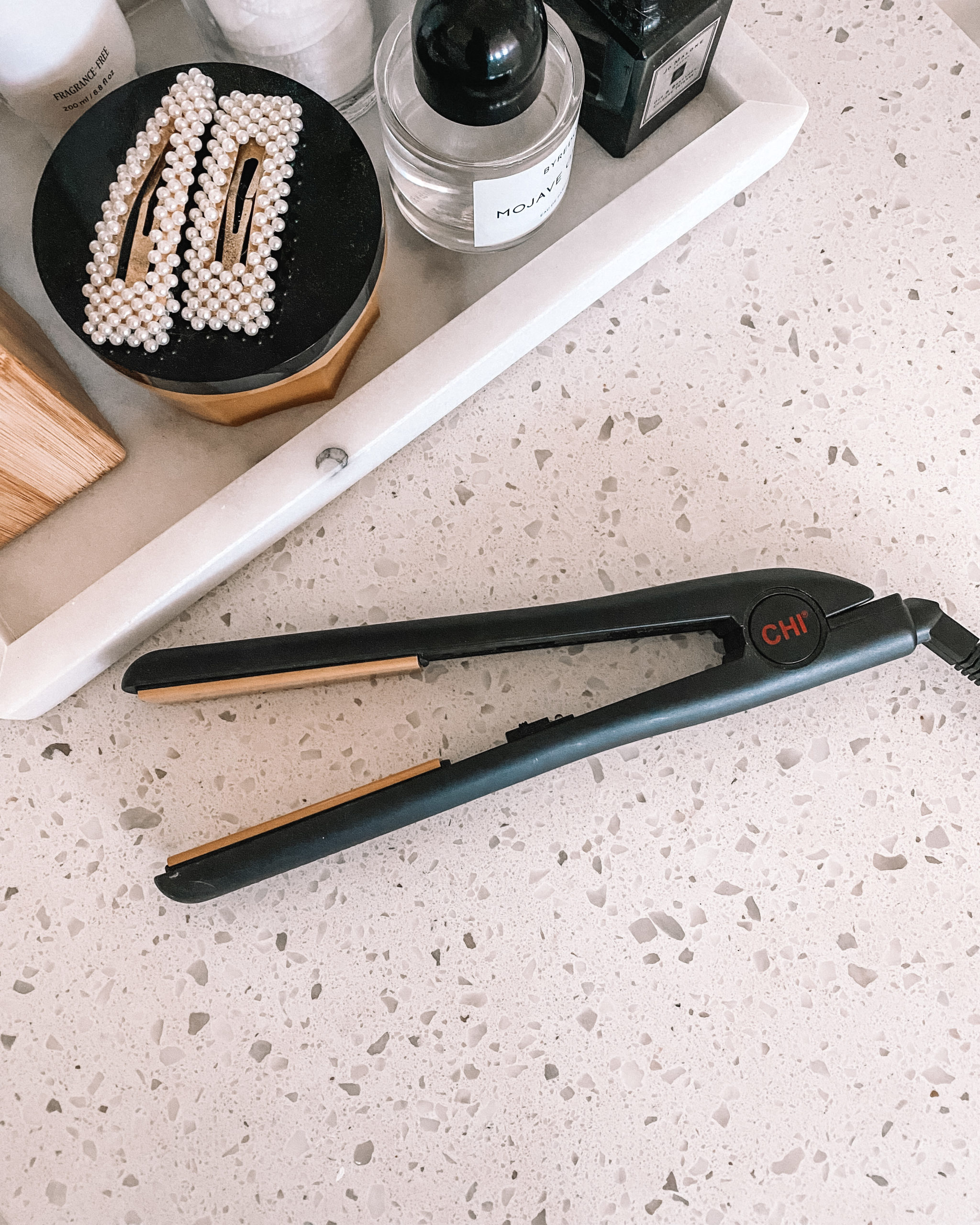 This post may contain affiliate links, meaning when you click the links and make a purchase, we receive a commission.