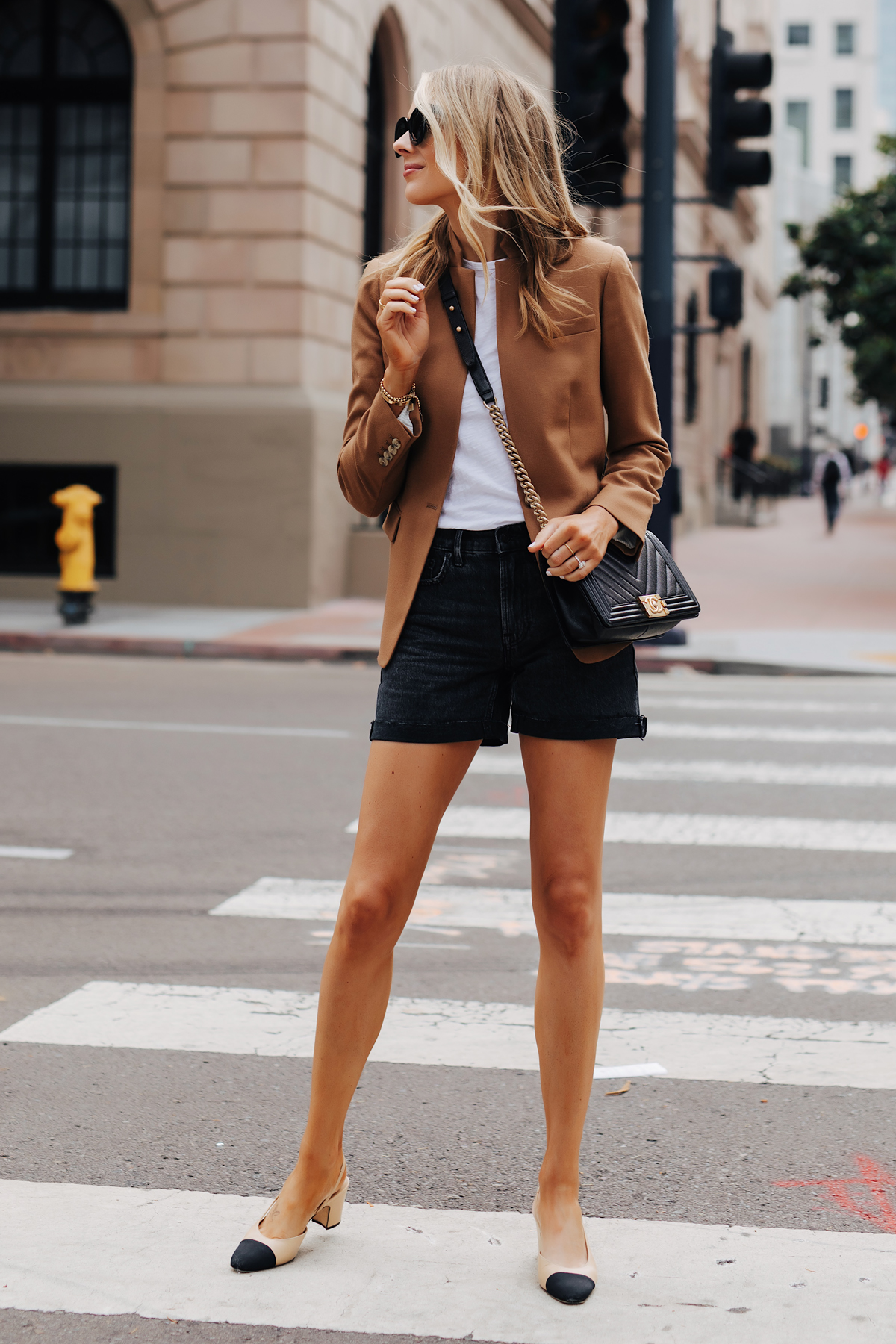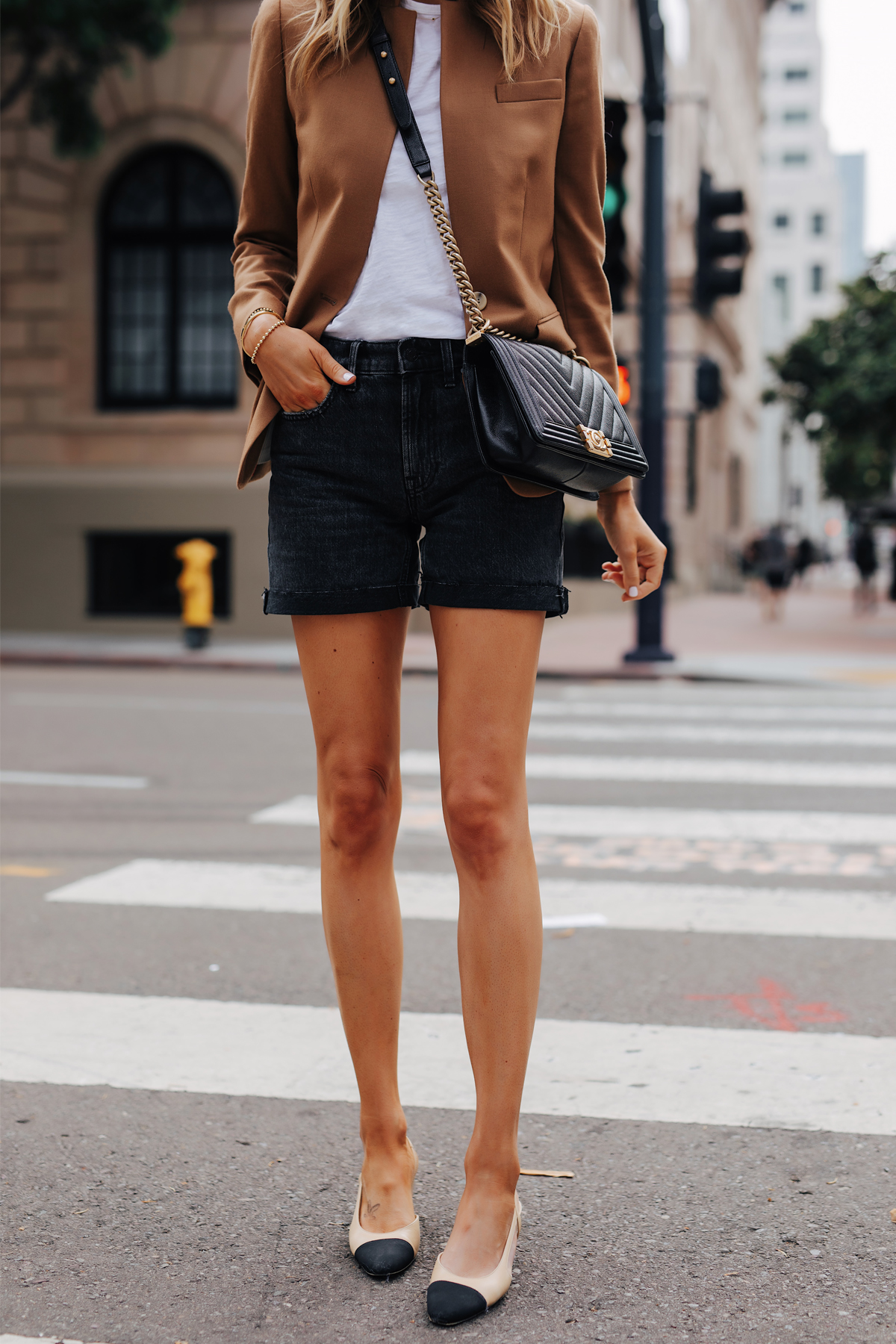 It's hard to believe fall is right around the corner, and if August goes by as fast as July did, then it will be here tomorrow. I know most cities are still extremely warm, if not hot, right now, but the temps are going to start cooling off soon. So today I wanted to share an outfit idea that you can wear for those cooler summer nights as we transition into fall (still can't believe I'm saying those words)!
During the summer I practically live in t-shirts and denim shorts. My footwear changes depending on the day or what I'm doing, but for the most part, that is my outfit foundation. As we transition into fall, or even just chilly summer nights, I like to start just by layering either a jacket or blazer. It actually makes dressing from day to night seamless, but this look is also ready for fall. This exact camel blazer has been one of my favorite wardrobe staples for years now. It's such a stylish, yet classic piece. If you're not looking to make this outfit super dressy, you can definitely pair it with sneakers, but it would also be so chic with a pair of pumps for a night out.
So whether you're ready for fall, or just ready to transition your wardrobe from summer into fall, try adding a layering piece that you can continue to wear into the next season.
Transitional Blazers