I think this goes unsaid, but anytime I find a new leopard piece that I feel is worthy, you know I'm going to share it with you guys, right?! Enter this incredible, tiered leopard skirt. It's the perfect mix between structured and fun, making it so easy to style for every mood whether you're feeling casual, trendy, or professional! Plus, with a price point of $75, it's more than affordable and a perfect investment for your closet.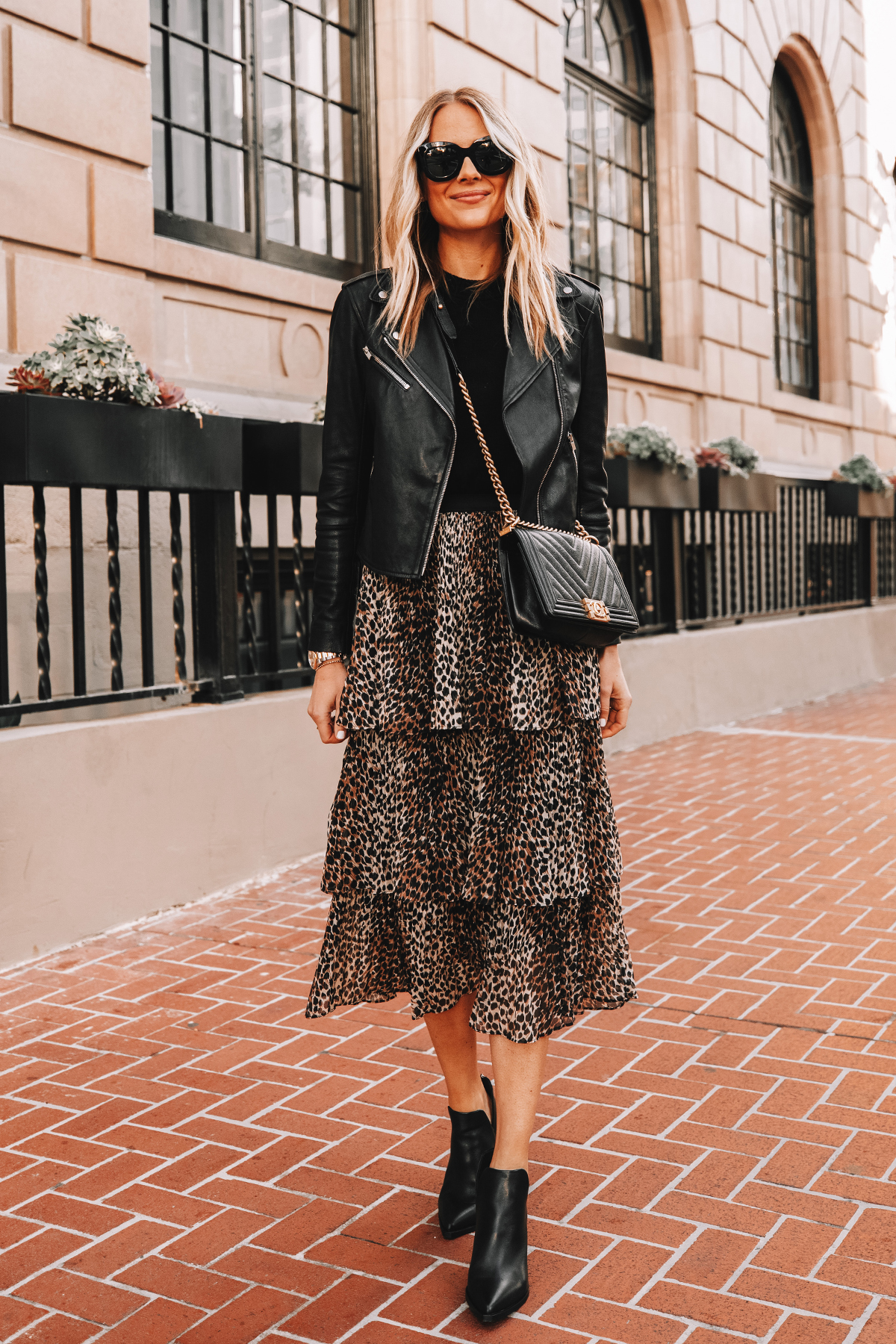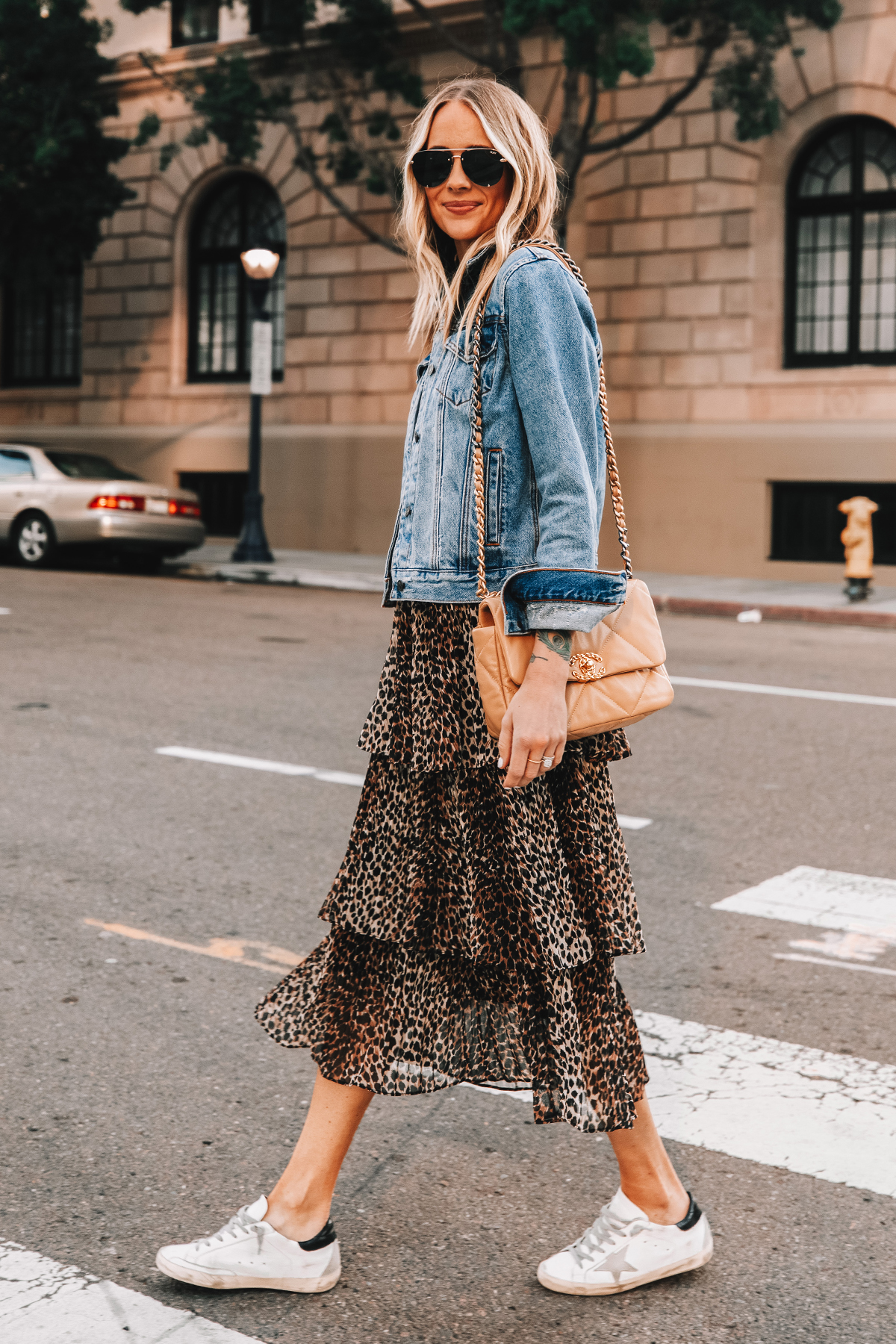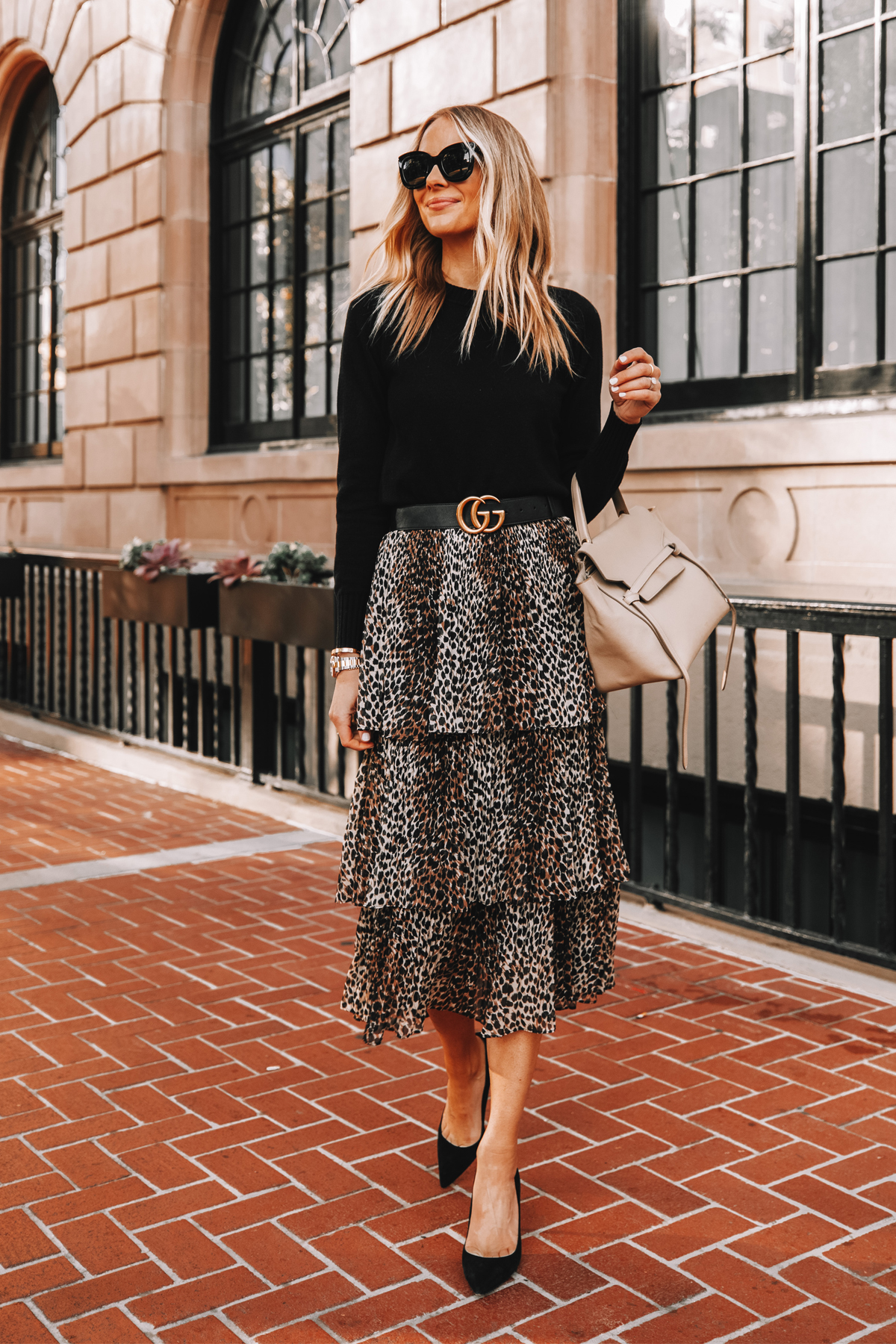 Trendy Street Style Leopard Skirt Outfit
If you need a look that's a step above to grab happy hour with the girls or meet up with your guy for date night, pair the same leopard skirt with a leather jacket and black booties to achieve that trendy, street style vibe.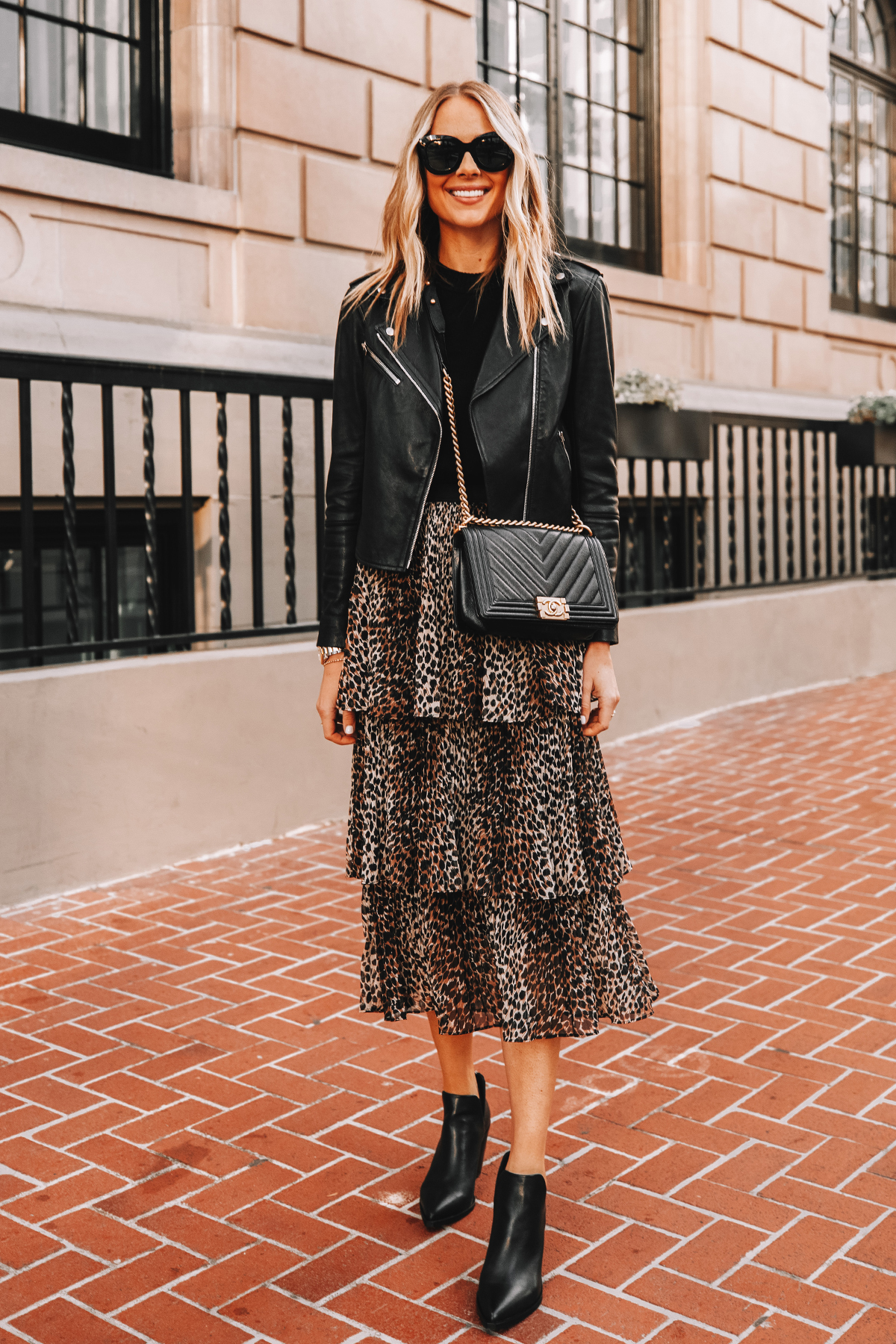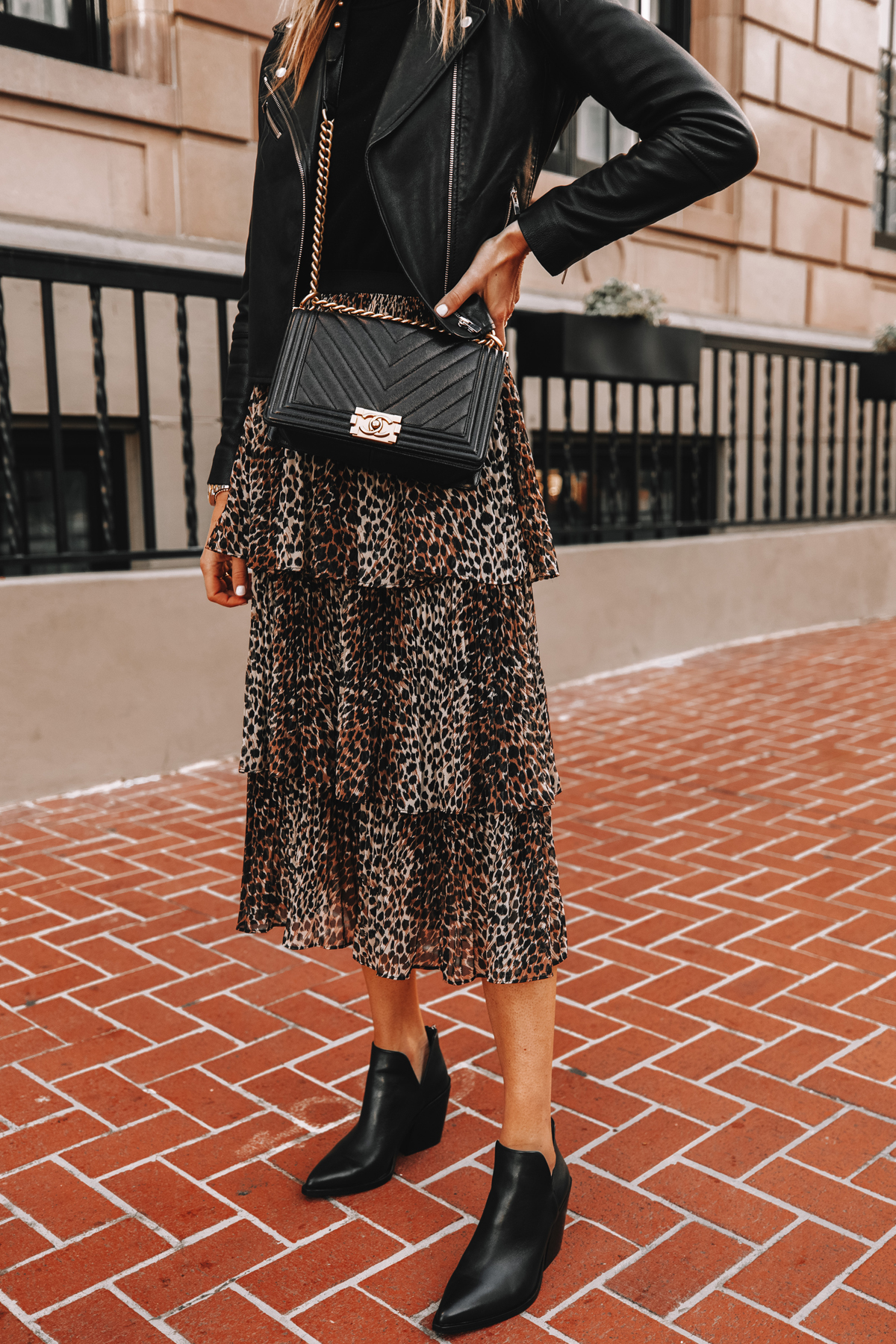 Casual Leopard Skirt Outfit Perfect for a Weekend 
Nothing is more casually chic than a graphic tee paired with a jean jacket, but to pull it all together with a leopard skirt makes it the perfect weekend look! This is a great outfit to wear to run your typical Saturday and Sunday errands or even to brunch.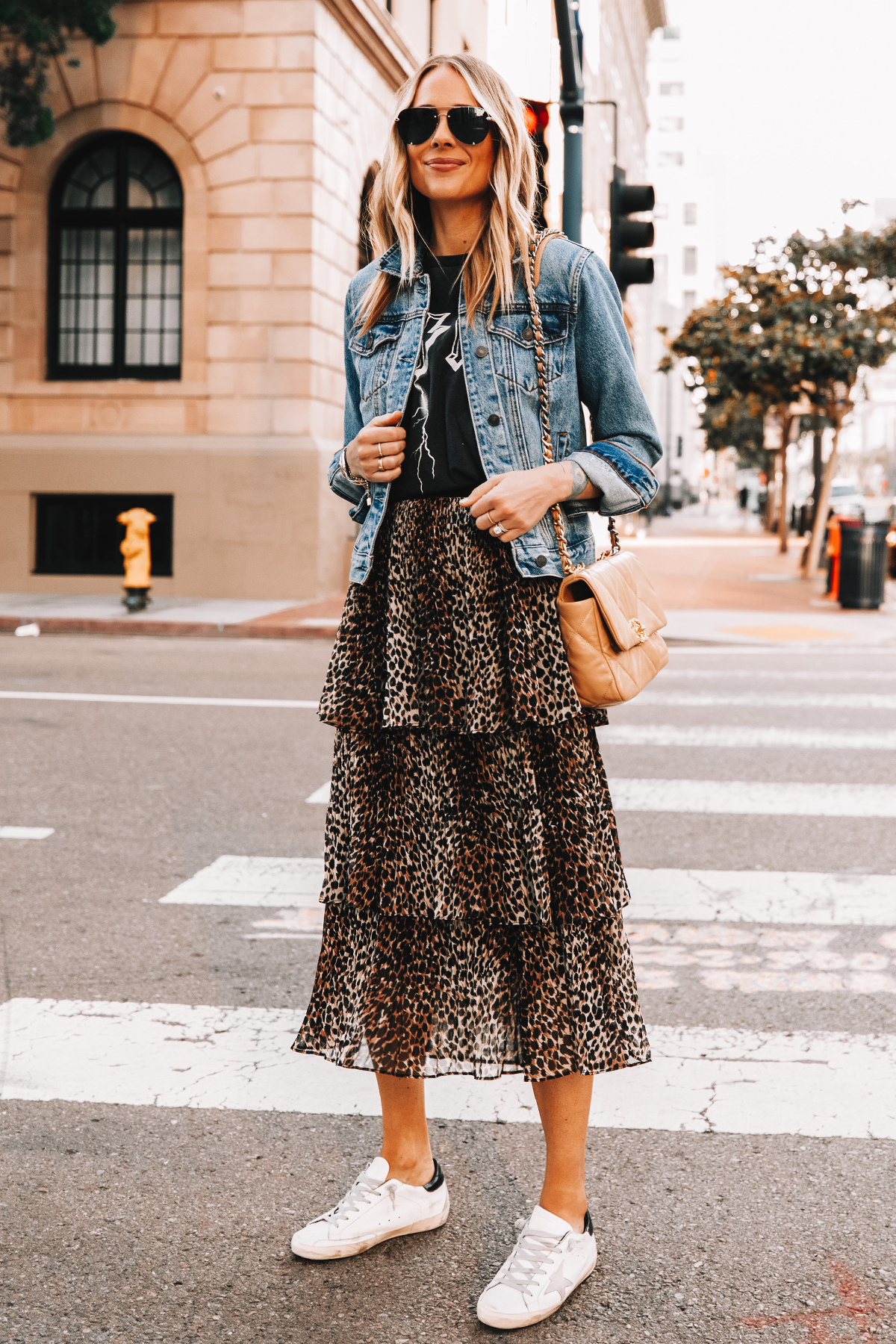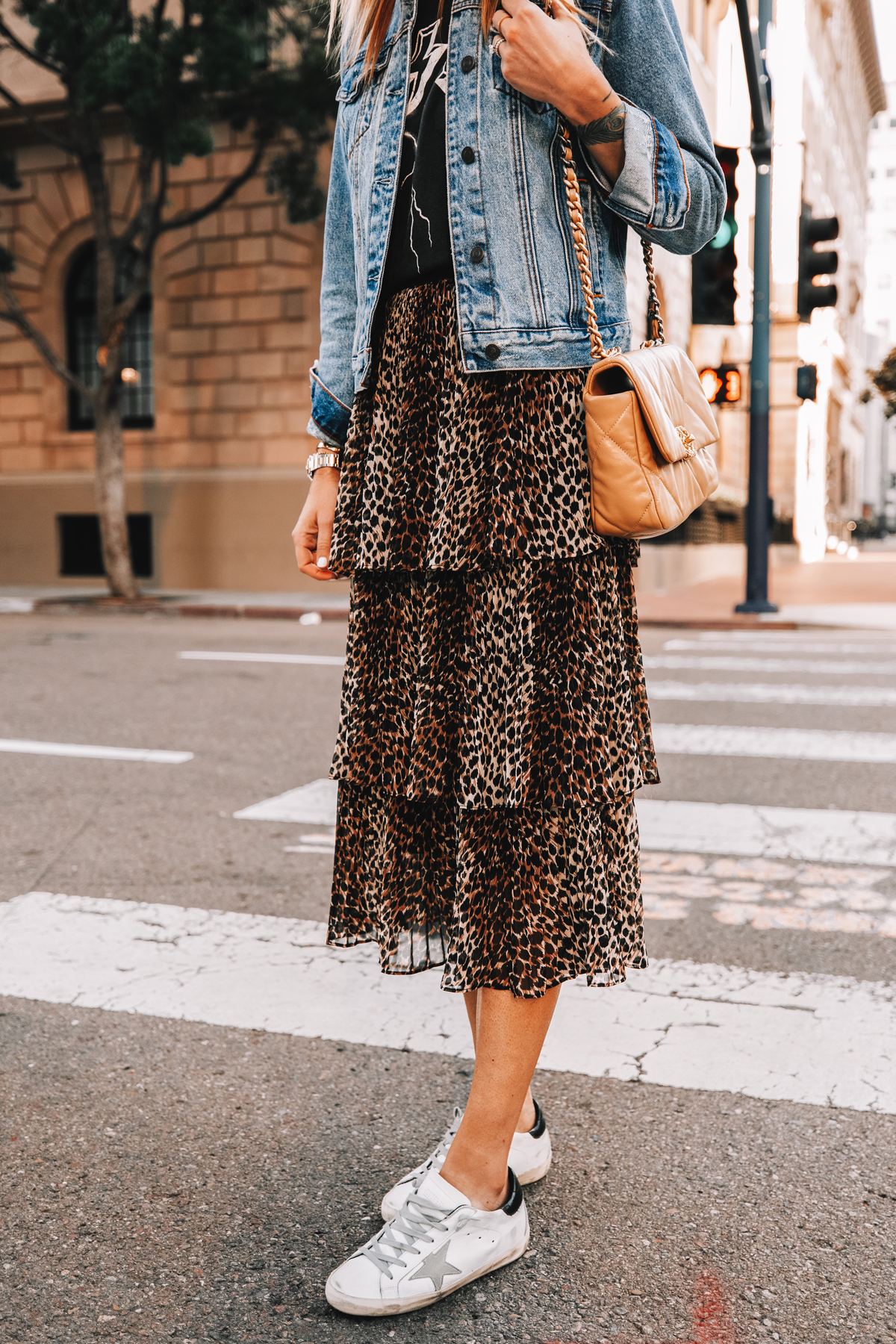 Sophisticated Workwear Leopard Skirt Outfit
Dying to upgrade your professional wardrobe? This leopard skirt works perfectly for that! With a cashmere sweater, chic belt, and classic black pumps, you'll look approachable and in charge all at once!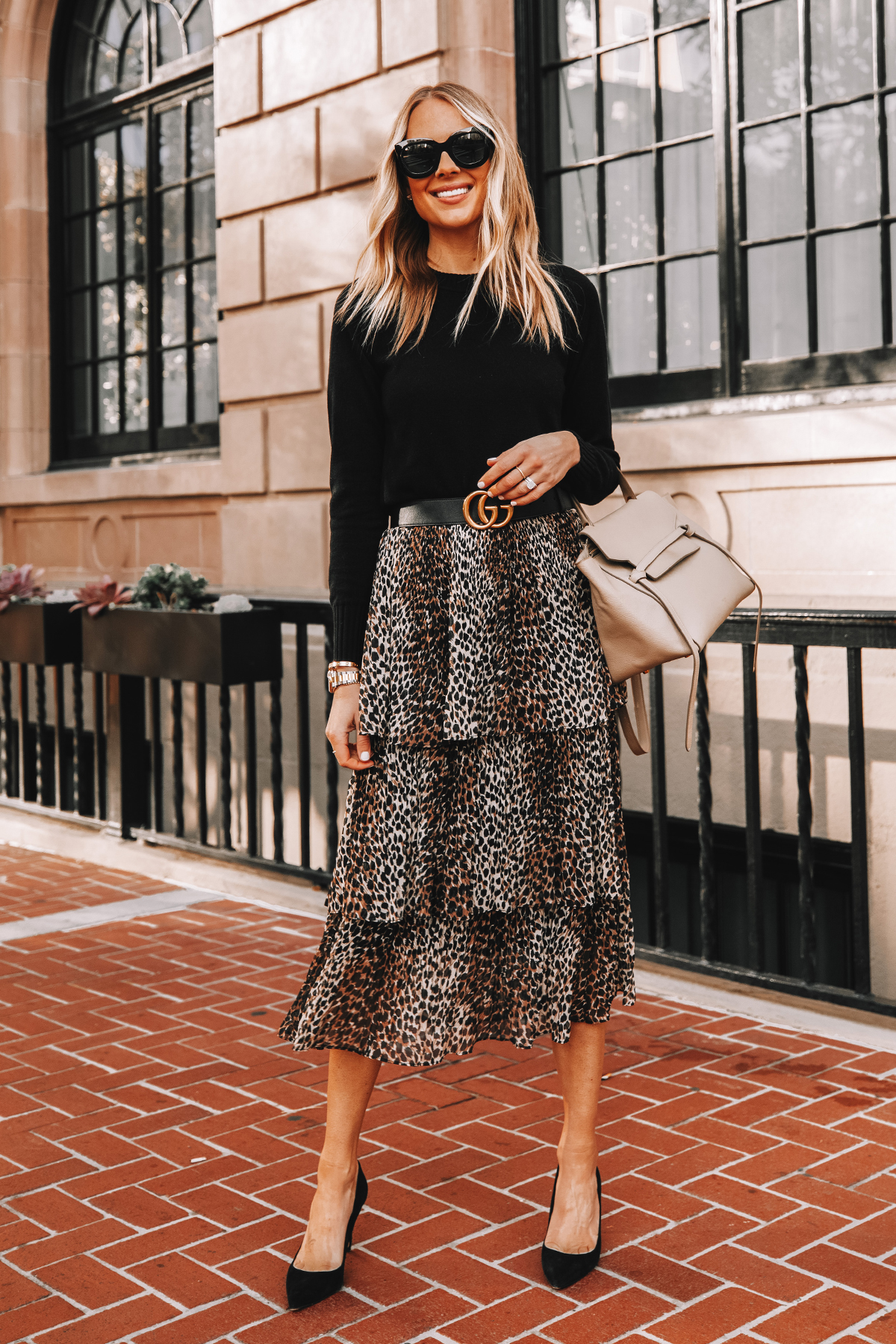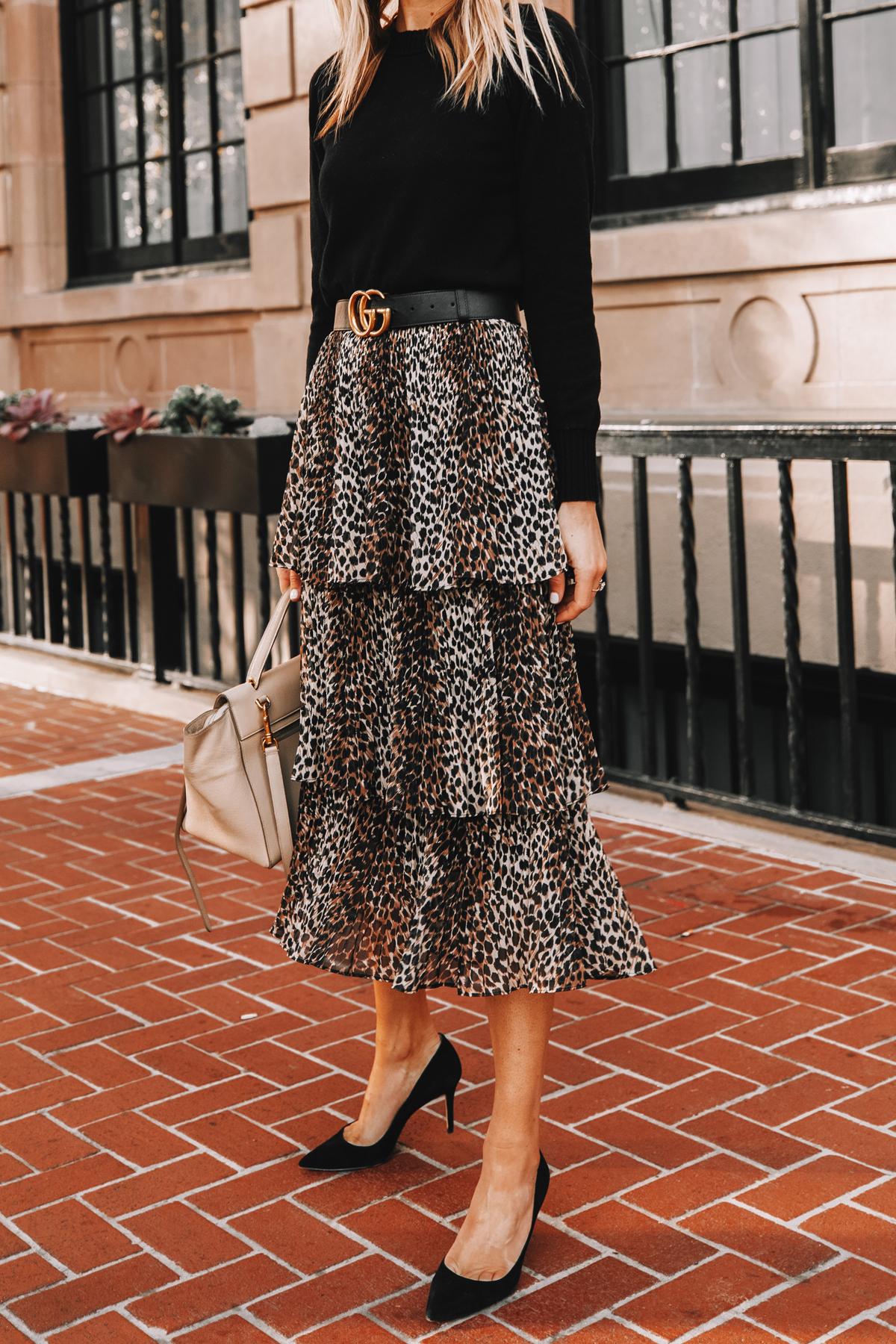 There are so many ways to style this leopard skirt—I've barely skimmed the surface with this blog post! Which outfit is your favorite? Let me know and share how you plan to style this perfect skirt!