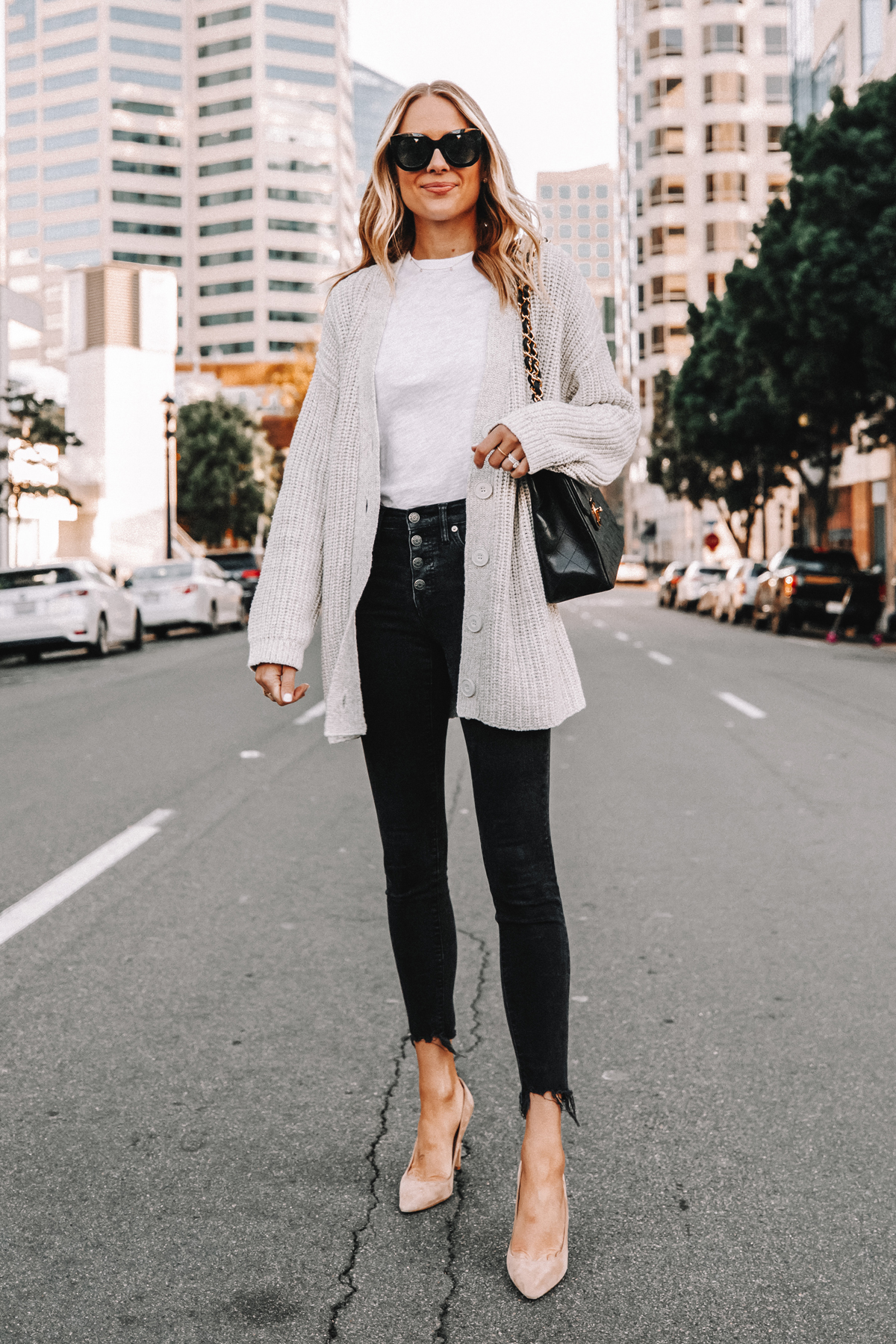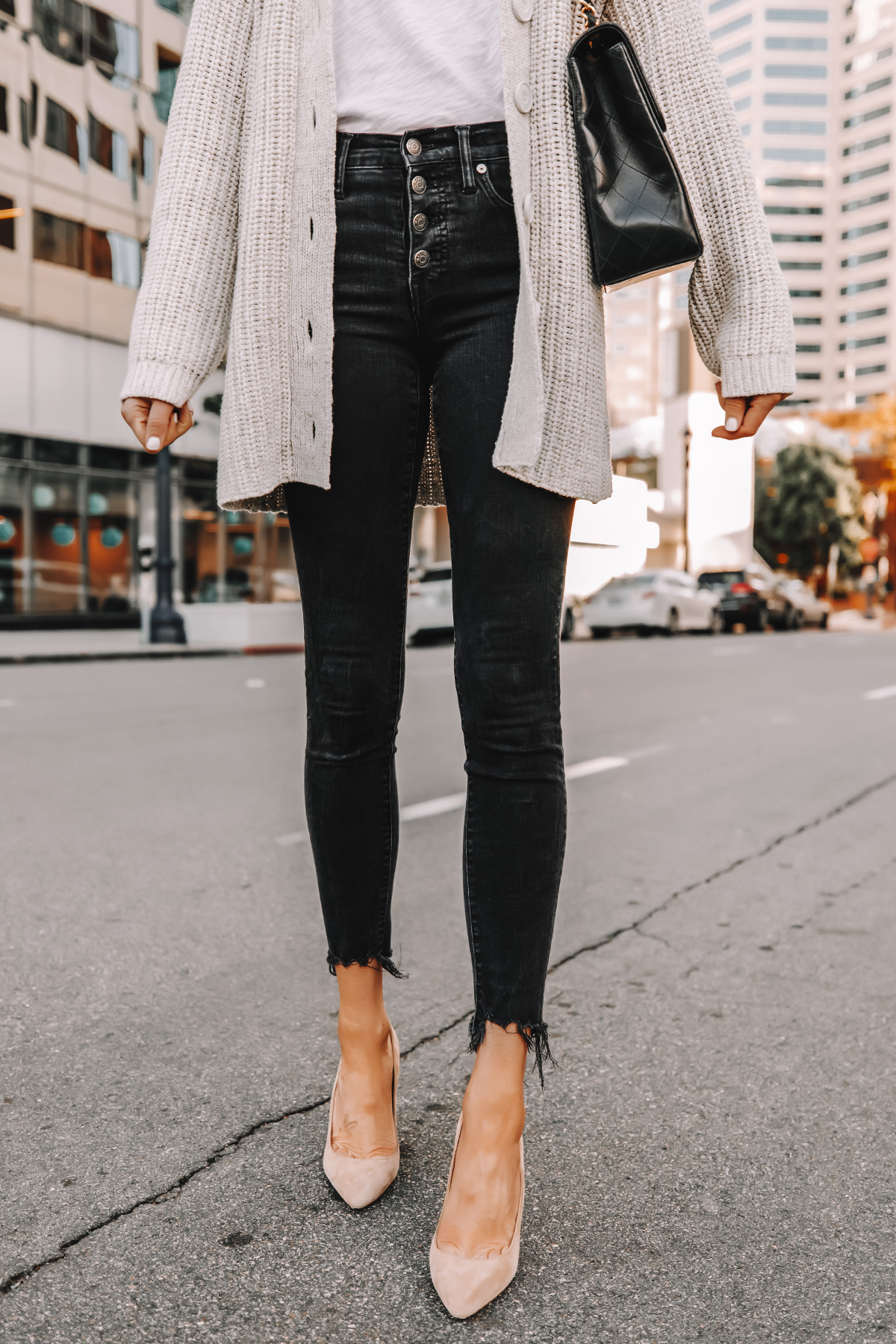 You can never go wrong with a white t-shirt. Whenever I have no idea what I want to wear that day, I almost always start with a white t-shirt as a base and add on from there. 
You guys know by now that my favorite white t-shirt of all time is by a fabulous brand called ATM (Anthony Thomas Melillo). I found it one day while browsing Nordstrom and was amazed when I tried it on. Somehow, ATM figured out how to create the perfect mix of fitted yet relaxed, and it is the perfect white tee! The crewneck and the weight of the shirt itself make it so easy to wear and pair to create an entire look.
For example, you can instantly elevate the classic t-shirt and jeans look with a perfect tee like this. For this outfit, I wore my ATM t-shirt with some of my favorite pair of button fly Madewell jeans, a quintessential chunky cardigan, and a pair of classic nude suede pumps. Not only was I comfortable, but I felt stylish and on trend with the simplicity of this look. Oh, and the best part? Every piece is available at the best place on earth for shopping—Nordstrom, of course!
If you're wondering how to dress up a t-shirt and jeans, ensuring that the t-shirt is this great and topping it off with a pair of heels is the way to go. So head to Nordstrom, add this all to cart, and get ready to have people wondering "How did she make that simple outfit look so great?!"
Chunky Cardigans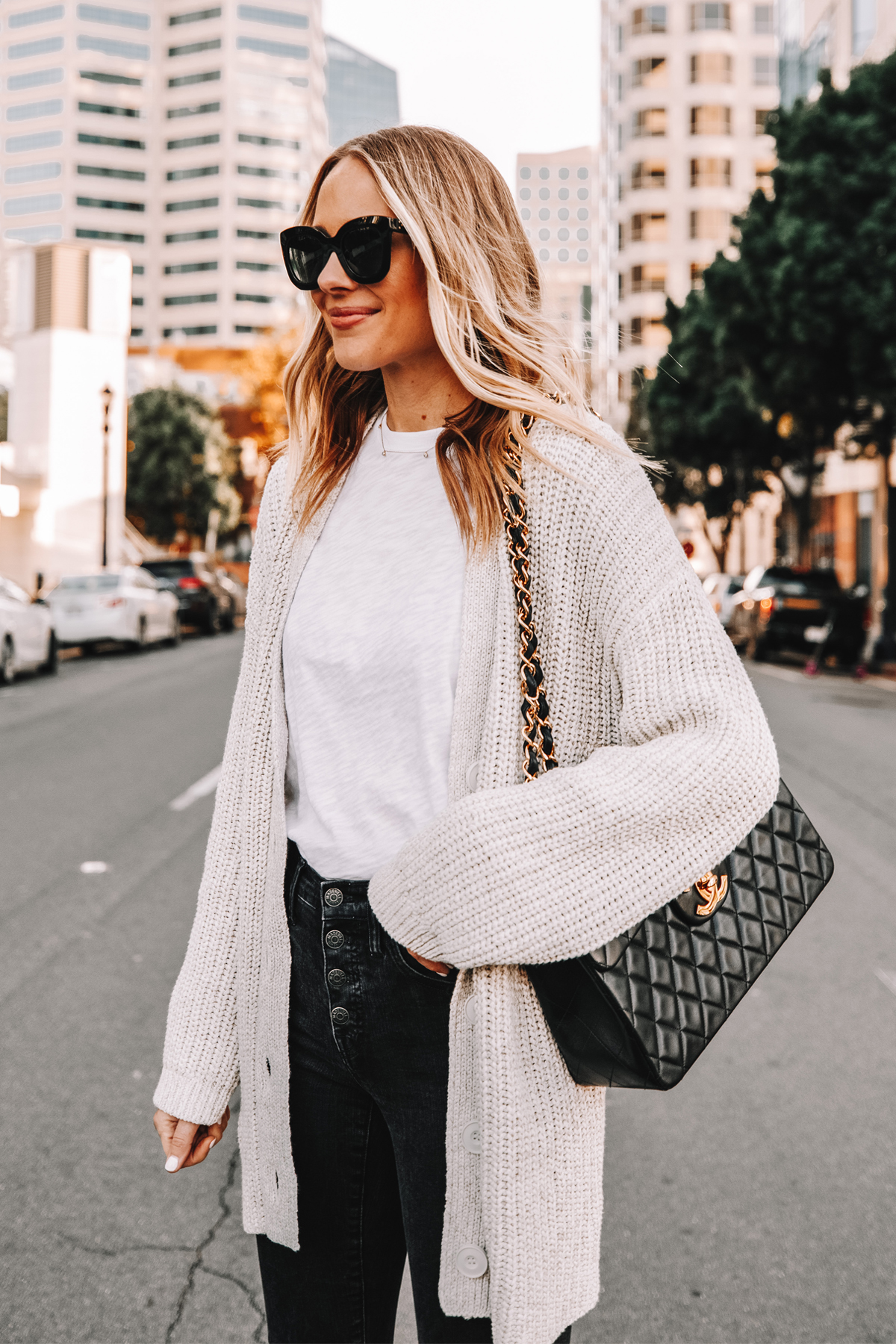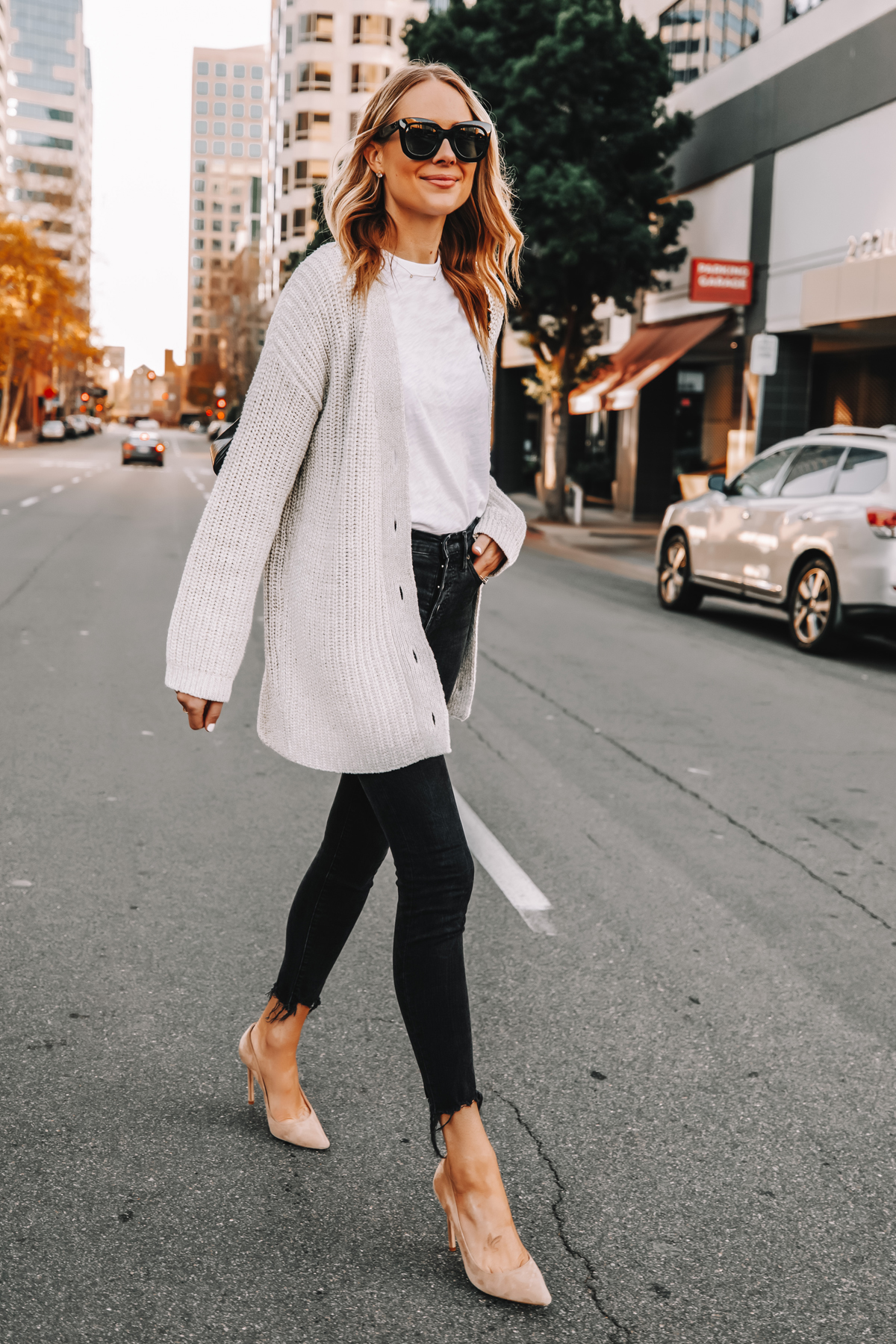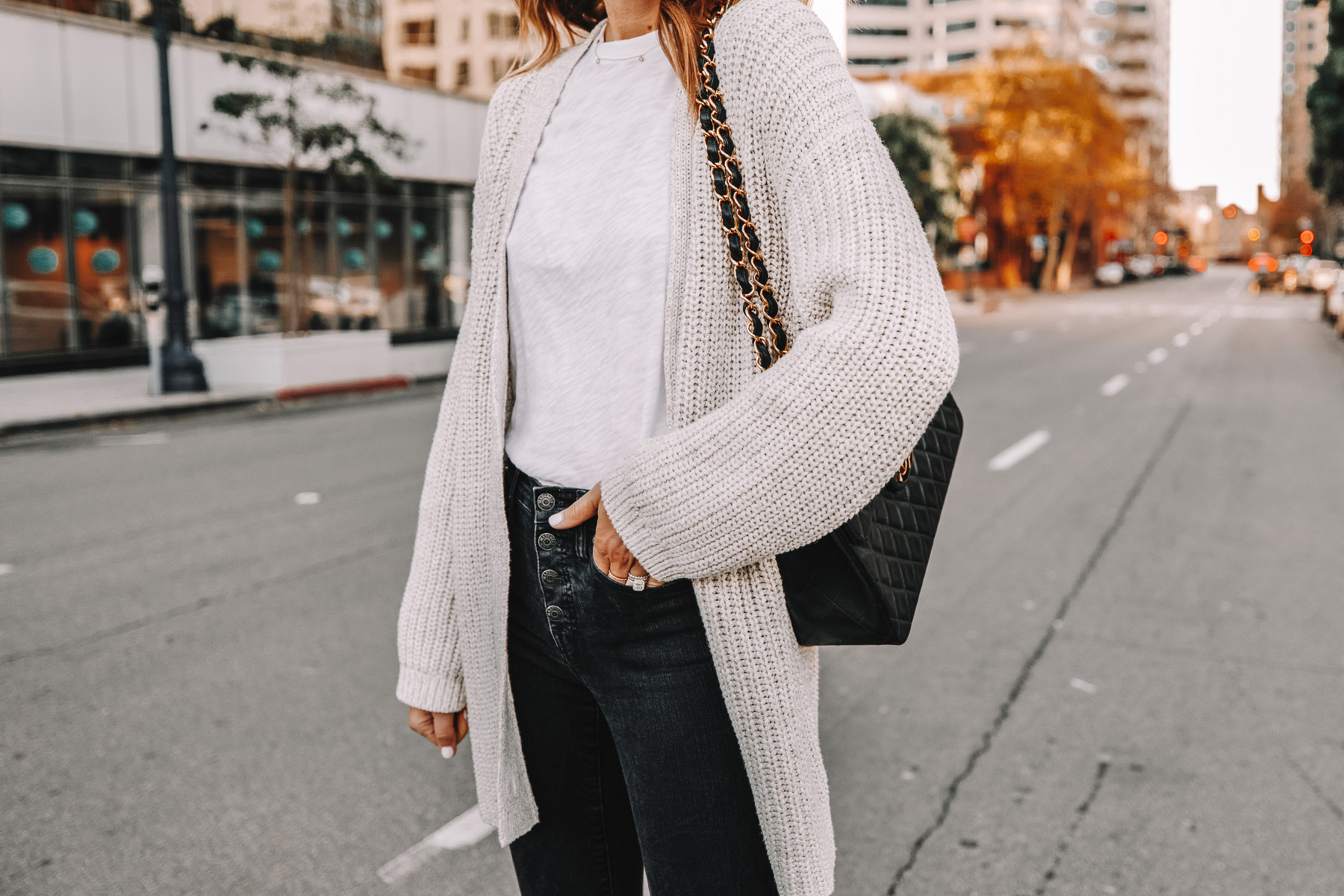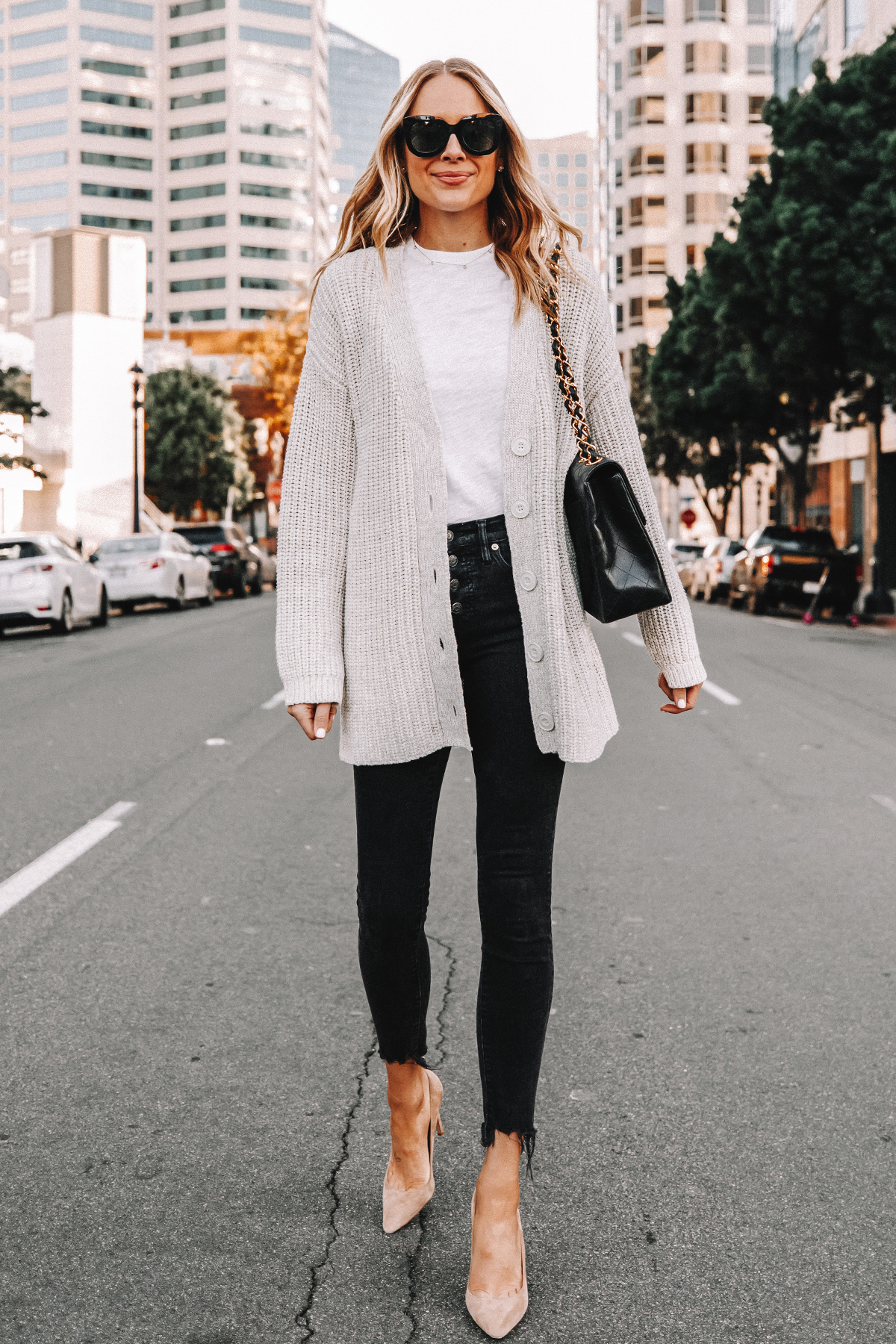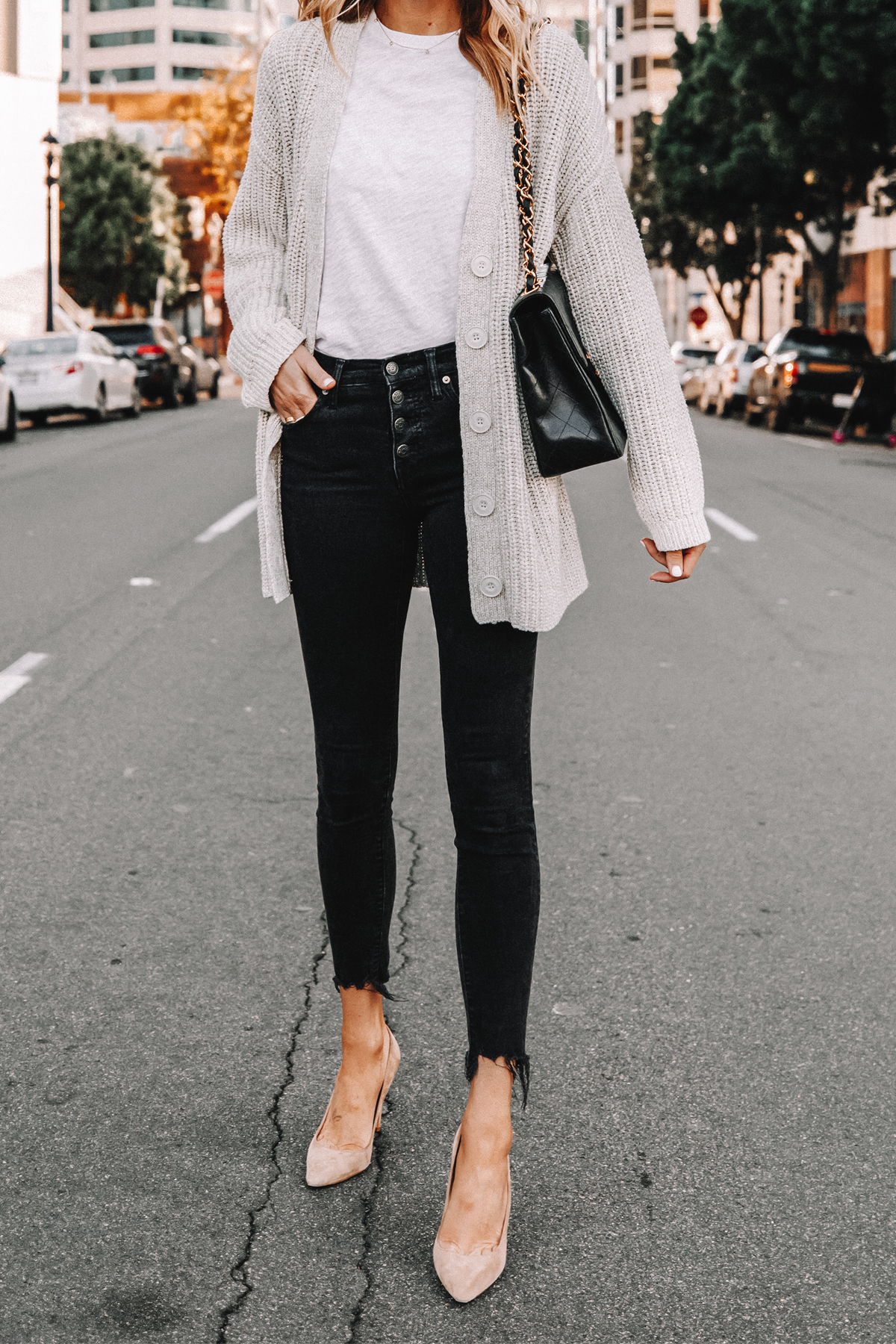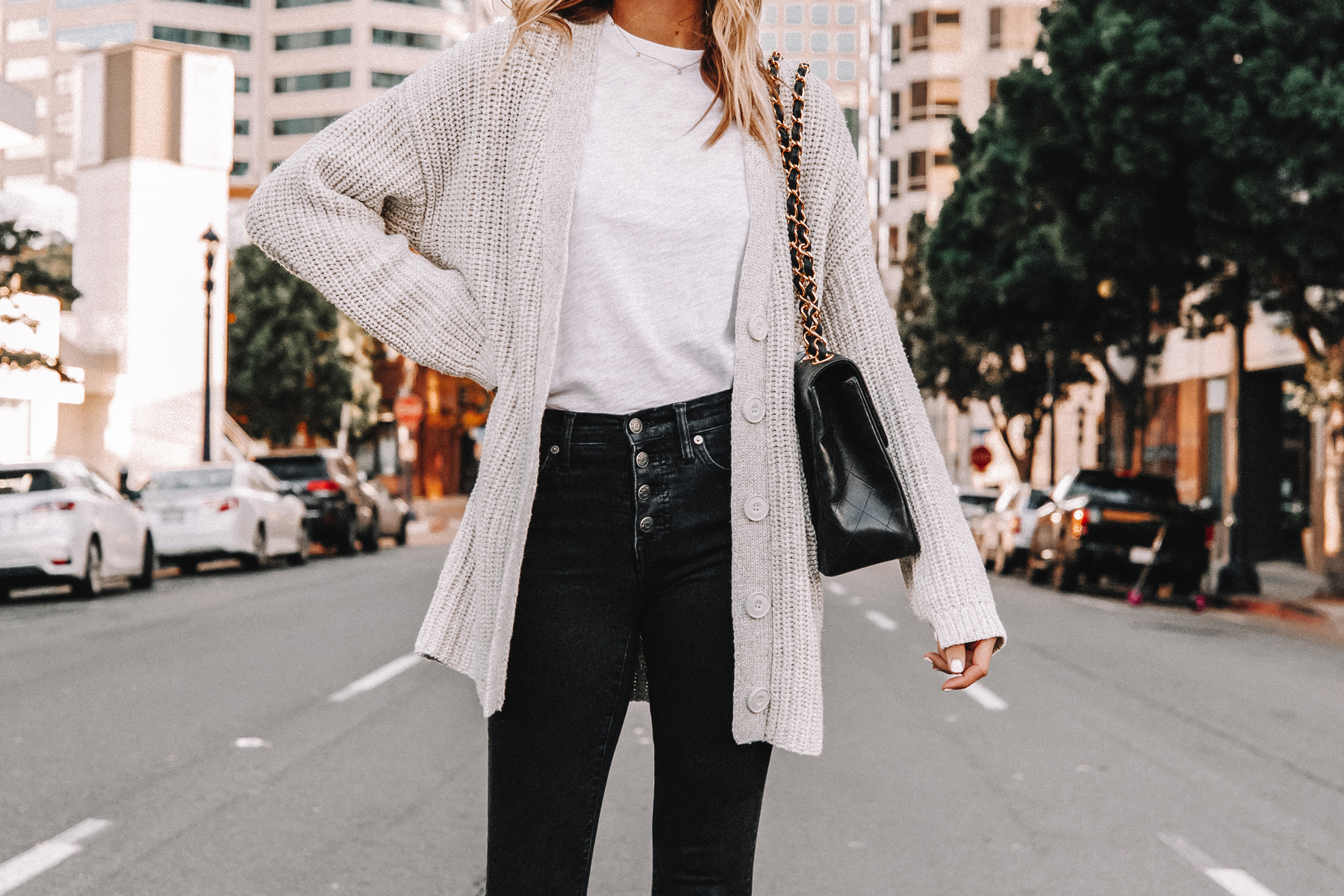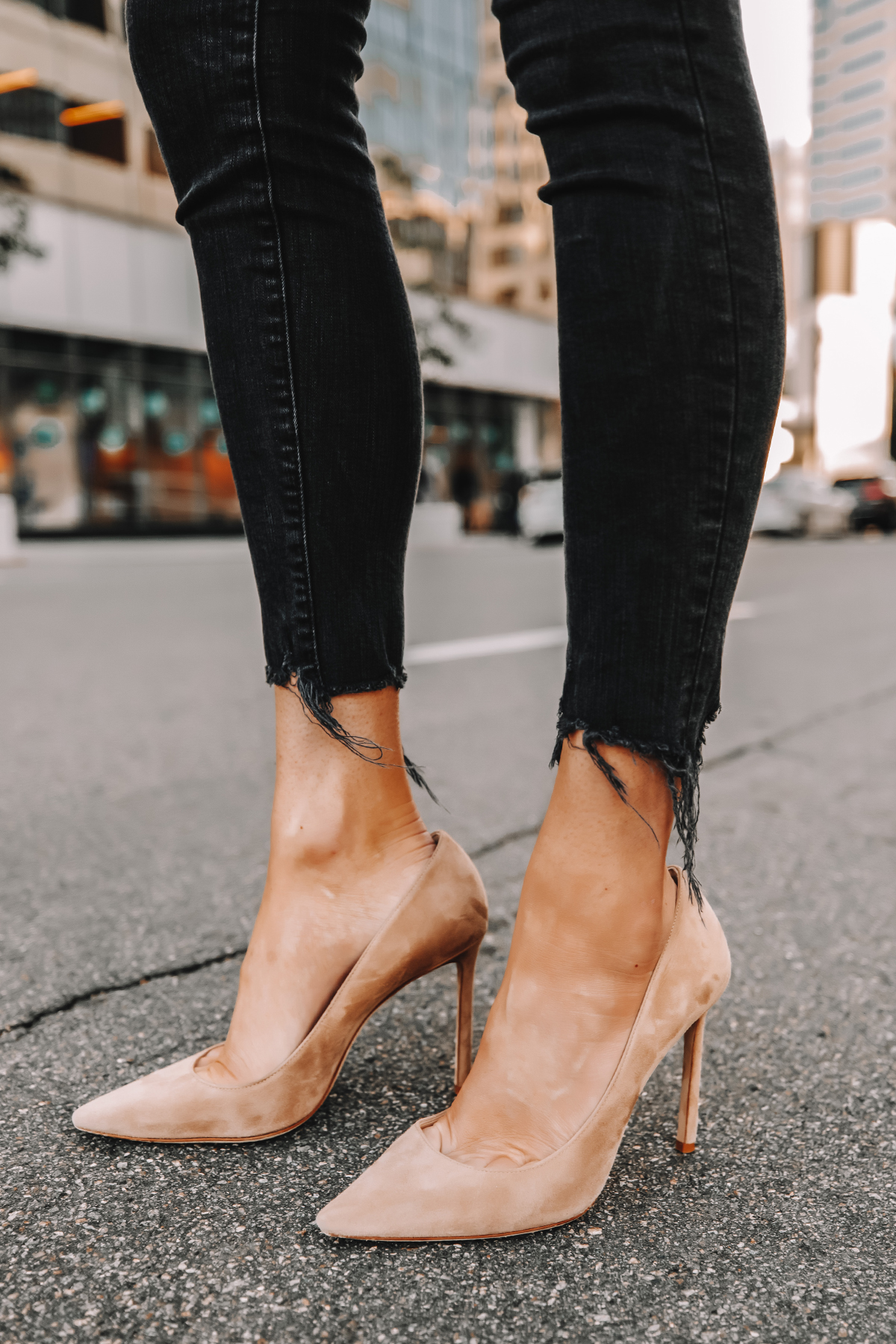 A special thank you to Nordstrom for sponsoring this post. All thoughts and opinions are my own.
Photos: Arielle Levy