[pipdig_left]
[/pipdig_left]
[pipdig_right]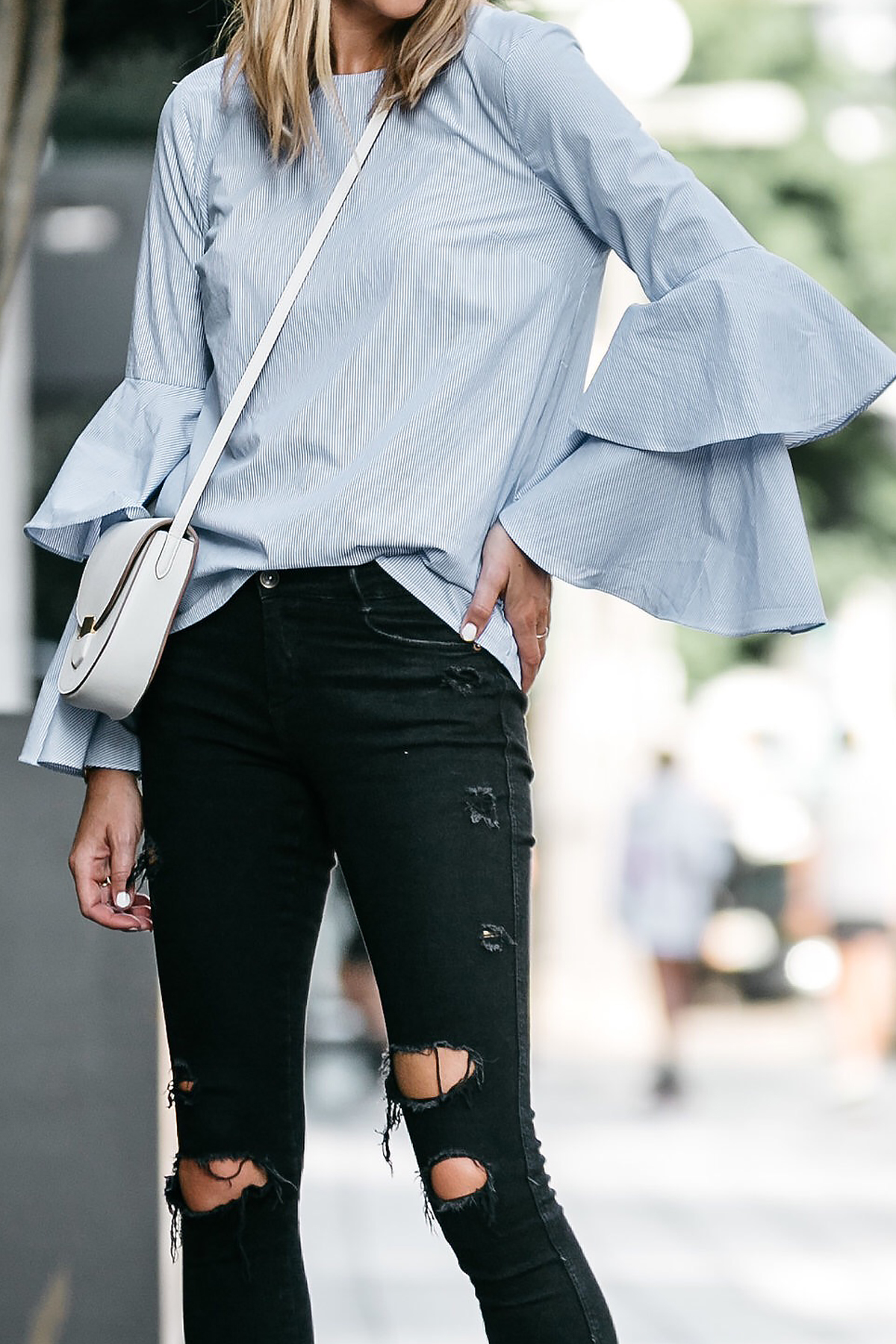 [/pipdig_right]
[pipdig_left]
[/pipdig_left]
[pipdig_right]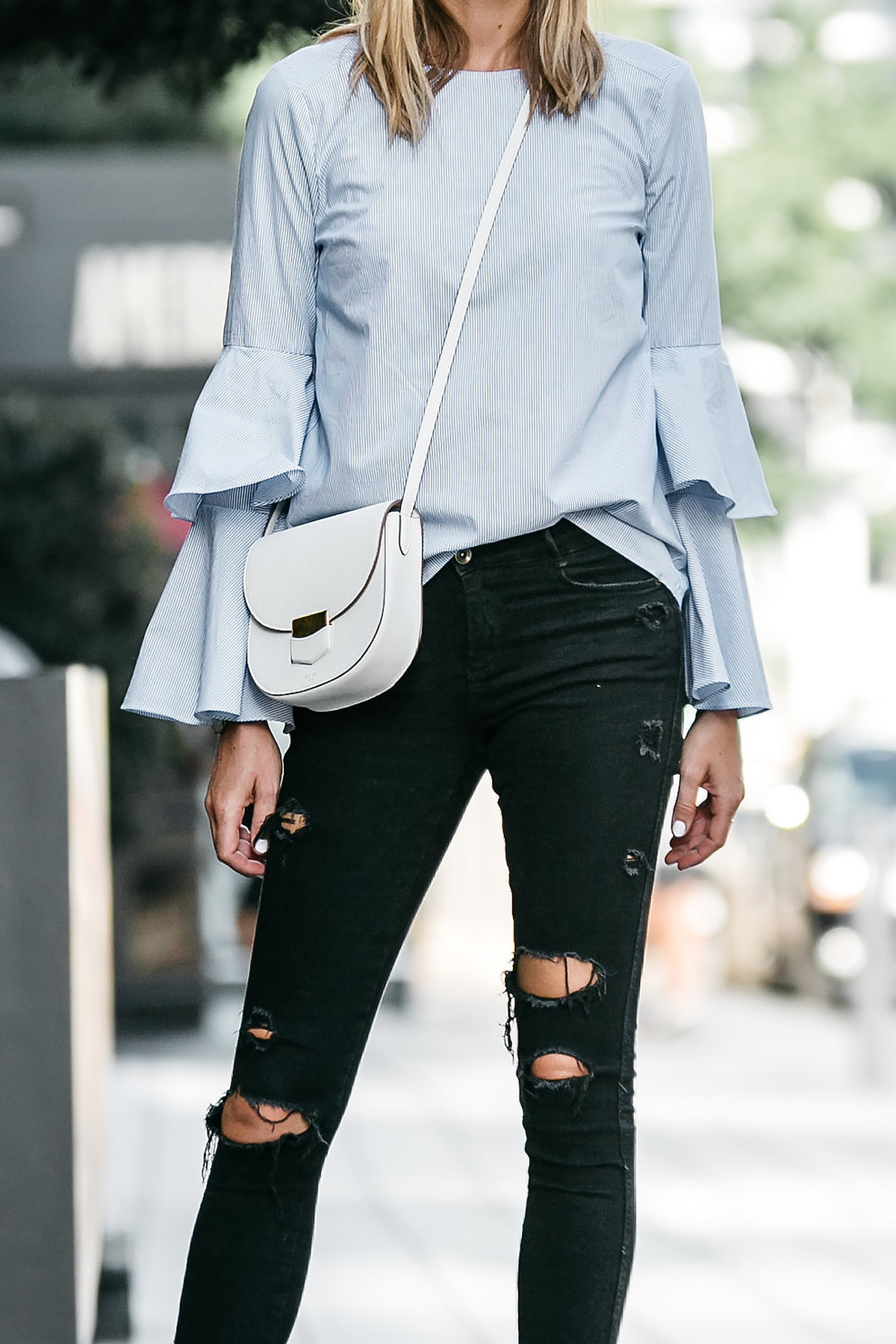 [/pipdig_right]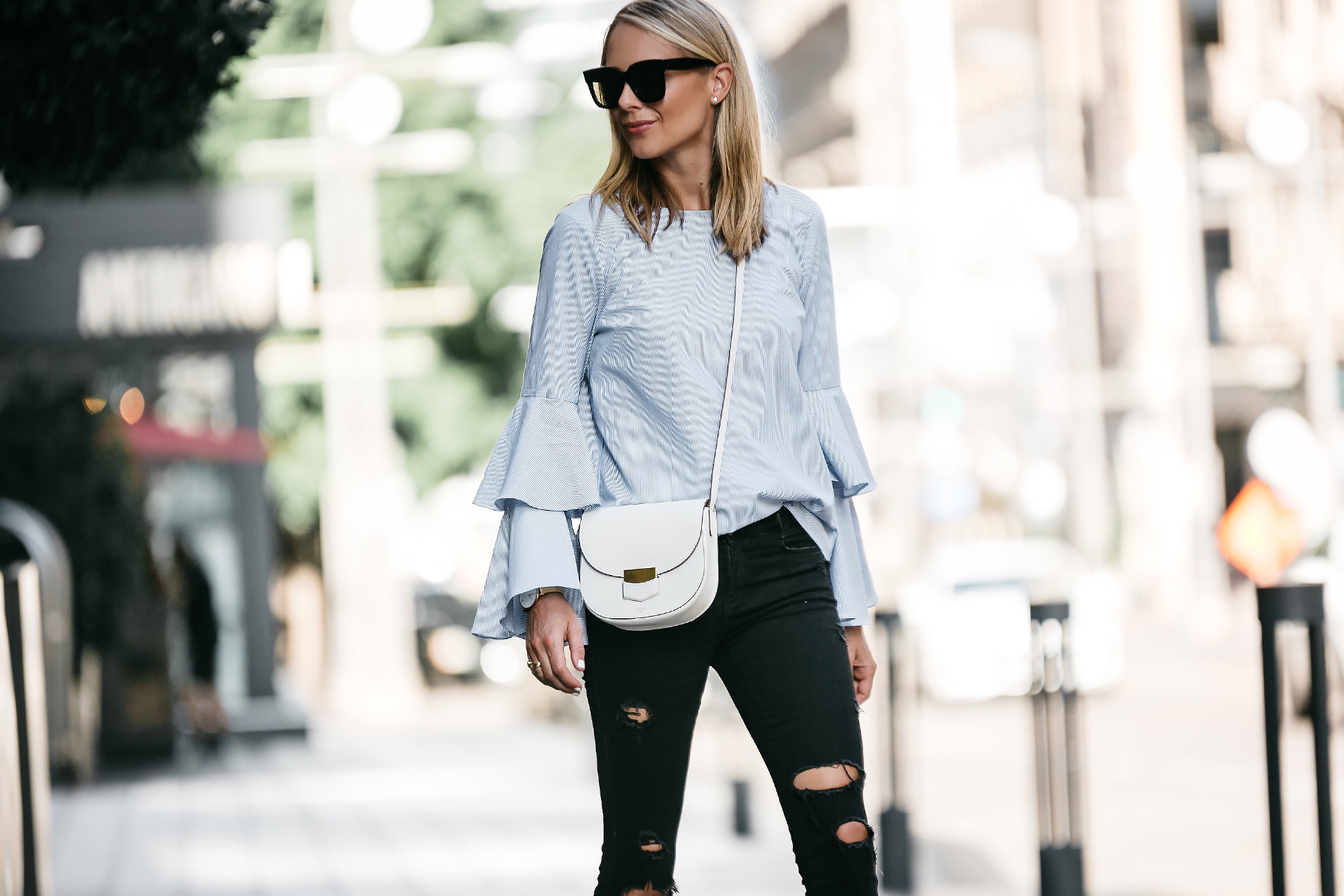 [pipdig_left]
[/pipdig_left]
[pipdig_right]
[/pipdig_right]
This summer, I've been living in tshirts and denim shorts. It's just so hot! However, my one true love are still statement tops like this blue bell sleeve top from Nordstrom.
First of all, bell sleeves are just hopelessly feminine. As a woman who works to balance my feminine side and edgy side, bell sleeves are the perfect compromise. Plus, the fact that these bell sleeves are tiered make this top so cool. Secondly, I am loving this baby blue color that seems to be everywhere right now. It's so pretty and looks even better on this blue bell sleeve top. To shake up the structure of the top, I put it on with black ripped skinny jeans and black heeled sandals. I have to say, I really ended up loving this look. And the best part about it this blue bell sleeve top is how flawlessly it transitions into a fall look. What's great about this look is it's perfect for now and later! Hello Fall!
So, in conclusion, don't miss out on this amazing transitional top. Since its on the Nordstrom Anniversary Sale, its such a great price, your closet will thank you. Be sure to check out all the other amazing items that are currently on sale now through August 6th!
Top: Nordstrom | Jeans: Similar | Heels: Steve Madden | Handbag: Similar | Sunglasses: Similar

Photos: Beckley & Co
A special thank you to Nordstrom for sponsoring this post. All thoughts and opinions are my own.