It's the most wonderful time of the year… The NSALE at Nordstrom! Every July, the NSALE rolls around, and every July, we all obsess over it. Monday, the 2023 Nordstrom Anniversary Sale preview came out and of course it immediately made me ready for fall! It's been said that year after year, the products seem repetitive and, while that's partly true, I view that as a good thing for a few reasons. The first reason is because you can never go wrong with staples, so if NSALE products from years past look similar, that's just another chance to add a staple to your closet you might've missed last time. Also, you may not shop the sale every year, so sale items look completely new to you! Lastly, I personally love when they bring back popular items because they sell out so quickly and this gives you another chance to grab it this time around.
That being said, my wish list for the Nordstrom Anniversary Sale is completely full this year. From sweaters and coats, to fall appropriate denim and sneakers, here's what I have my eye on this year! Of course I'll still get the usual beauty, activewear, and loungewear items I do year over year, but this year I'm most excited about the items below.
While there are still plenty of styles you can find to wear during the remaining summer season, fall is definitely the highlight of the Nordstrom Anniversary Sale. So, why not save now on fall items that are typically more expensive when buying in season? Scroll down for details about each of the items on my wish list from the 2023 Nordstrom Anniversary Sale!
Key Shopping Dates
Icons: 7/11/2023
Ambassadors: 7/12/2023
Influencers: 7/13/2023
Public Access: 7/17/2023
Sale Ends: 8/6/2023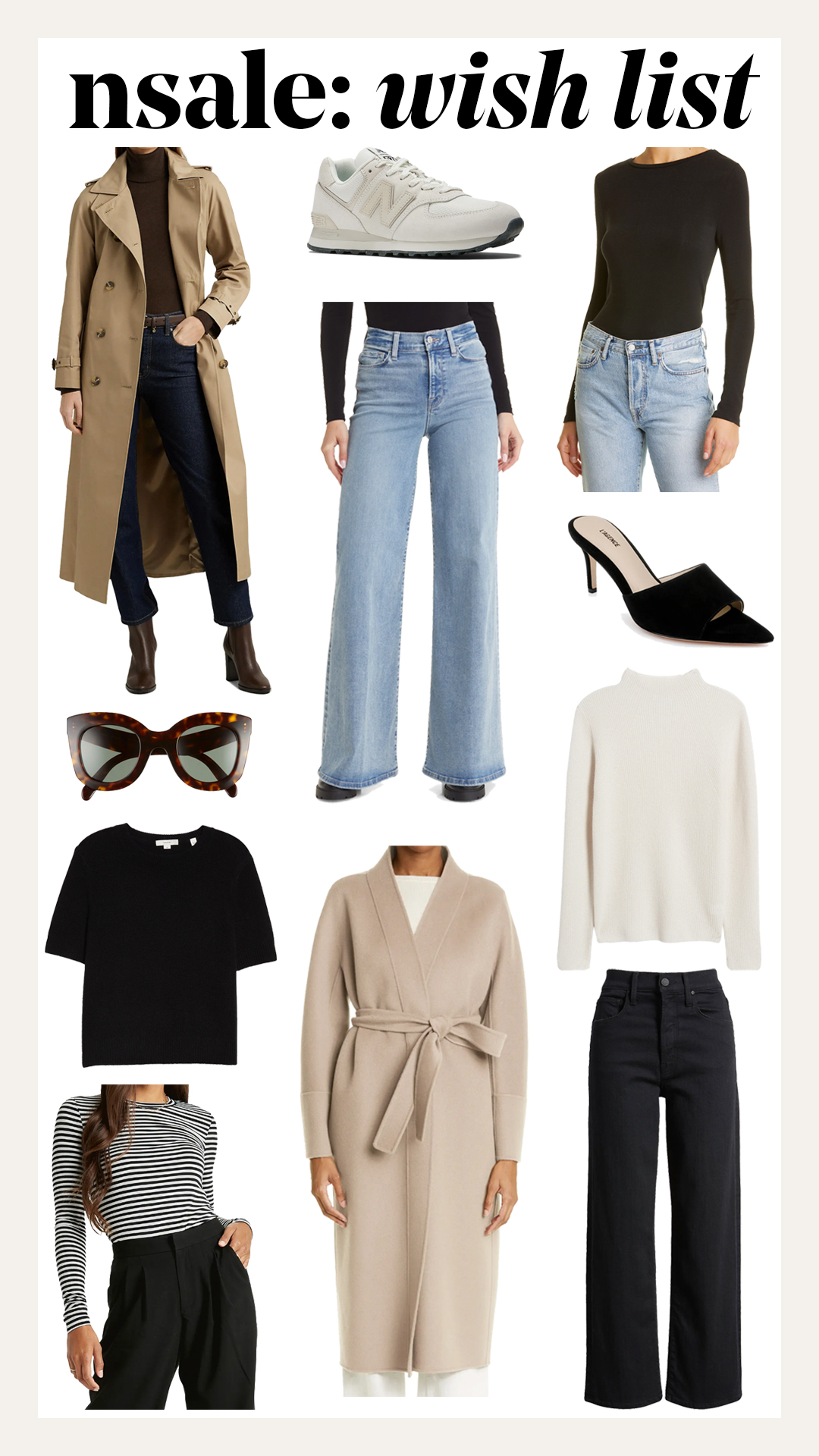 Nordstrom Anniversary Sale
This post may contain affiliate links, meaning when you click the links and make a purchase, we receive a commission.
Nordstrom Anniversary Sale