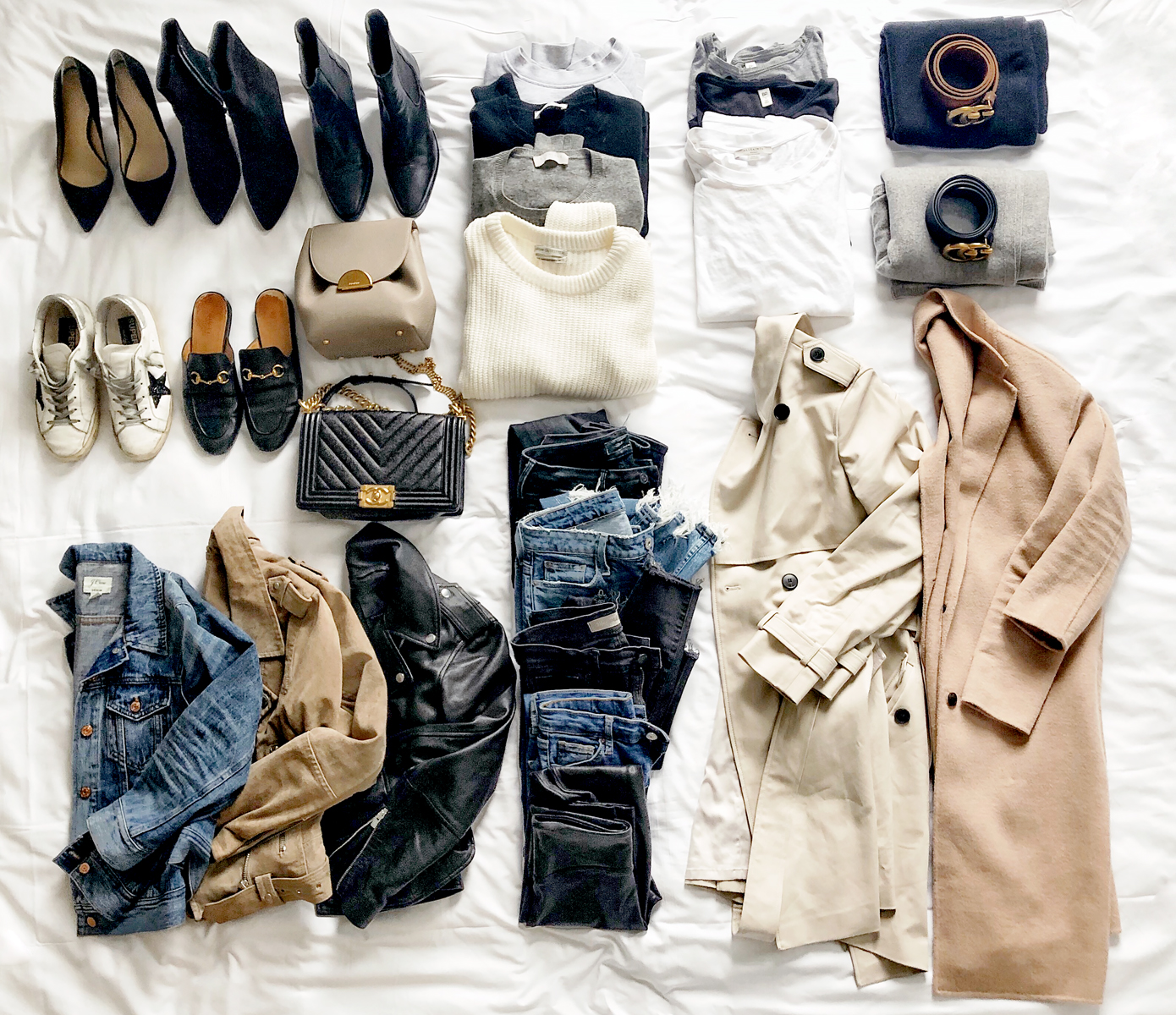 Yesterday on Instagram stories I shared the items I packed for my trip to Dallas. If you have been following my stories for the past few days, I explained that I was a little stretched for time, and didn't pack the way I normally do. Typically I like to plan out almost all of my outfits so I avoid overpacking and wasting time trying to pick out what to wear. Because I didn't have as much time as I hoped for, I just grabbed a few of my favorite items from each category and packed them for my trip. I was moving so fast, I honestly didn't think twice about what I was bringing.
When I got to Dallas, I unpacked and realized I brought a few too many pieces, but that's the consequence when not planning in advance. However, I thought it would be fun to show you guys what I packed, why I brought those items, and how I plan to style them. Since I'm introducing the capsule wardrobe soon (updated post here!) , I figured this would be a fun way to share/show my thought process when it comes to creating new outfits with the same pieces.
For example I can easily wear the black sweater & camel coat with blue jeans and sneakers for a casual daytime look. And for dressing up at night, keep the same sweater & coat on, just change to black jeans & black booties. I like to just think about the base layer (or top) and see how many ways I can pair those one or two pieces with different jeans/jacket combinations. Then just change the shoes to be casual or dressy. You'd be surprised at how much you can come up with! I pretty much follow this style/formula in 90% of my daily outfits whether I'm working from home, or going out for date night. That's what I love about these pieces; everything is so versatile.