If you've never been to Palm Beach, Florida, this is your sign to go. I'd only been once before for a work trip with NetJets x Four Seasons and Fohr, and it was so amazing that I've been patiently waiting for the right time and circumstance to go back. When Will and I started talking about taking a spring break sort of trip, I immediately threw out Palm Beach, and he was on board!
Palm Beach is in South Florida and offers an elevated kind of beach vacation, which is exactly what we were in need of. We ate and drank our way through this trip so keeping track of everything we consumed was no easy feat, but today I'm sharing it all! From where to stay, where to dine, what to do, and what to wear, consider this your ultimate Palm Beach, Florida itinerary and packing guide!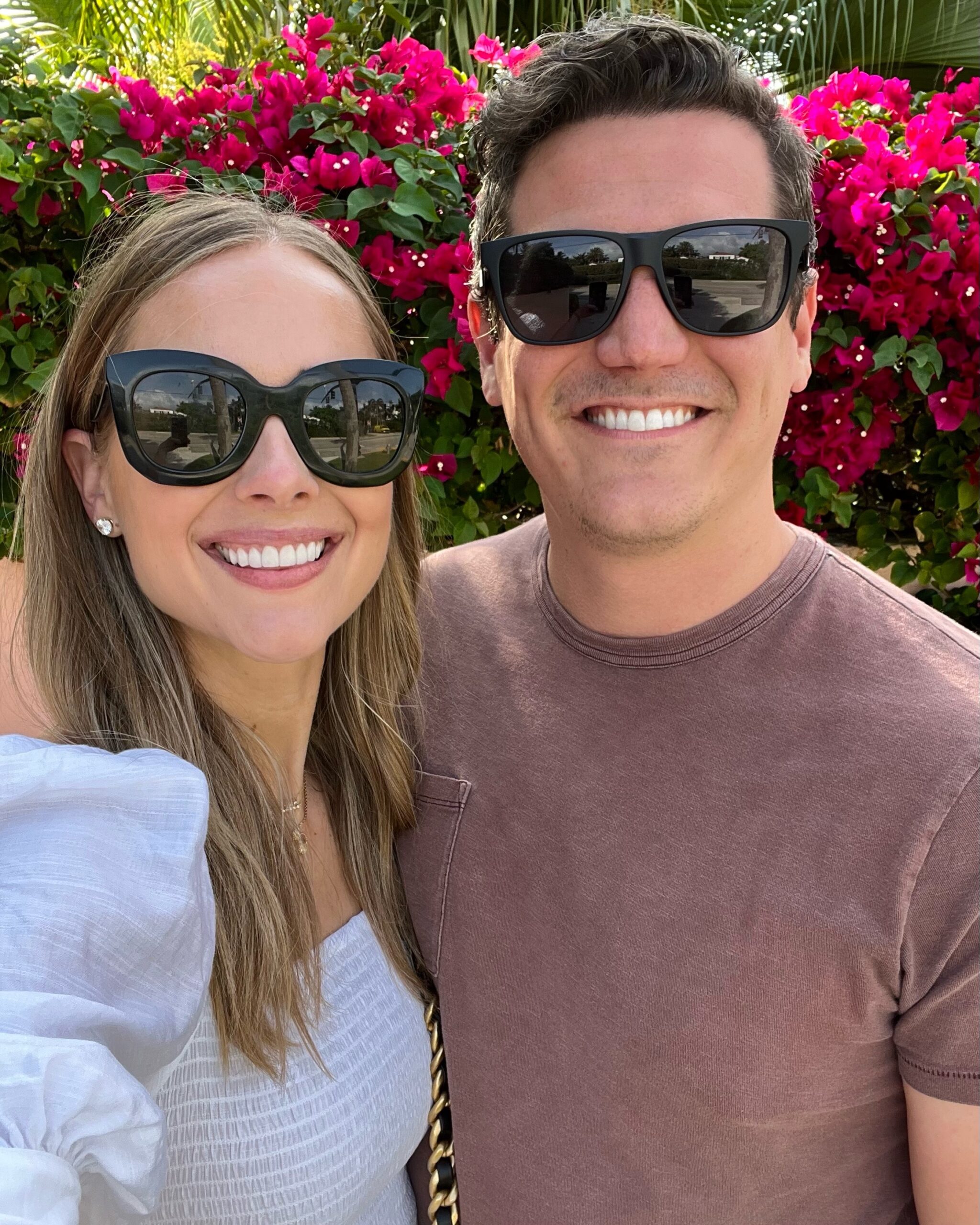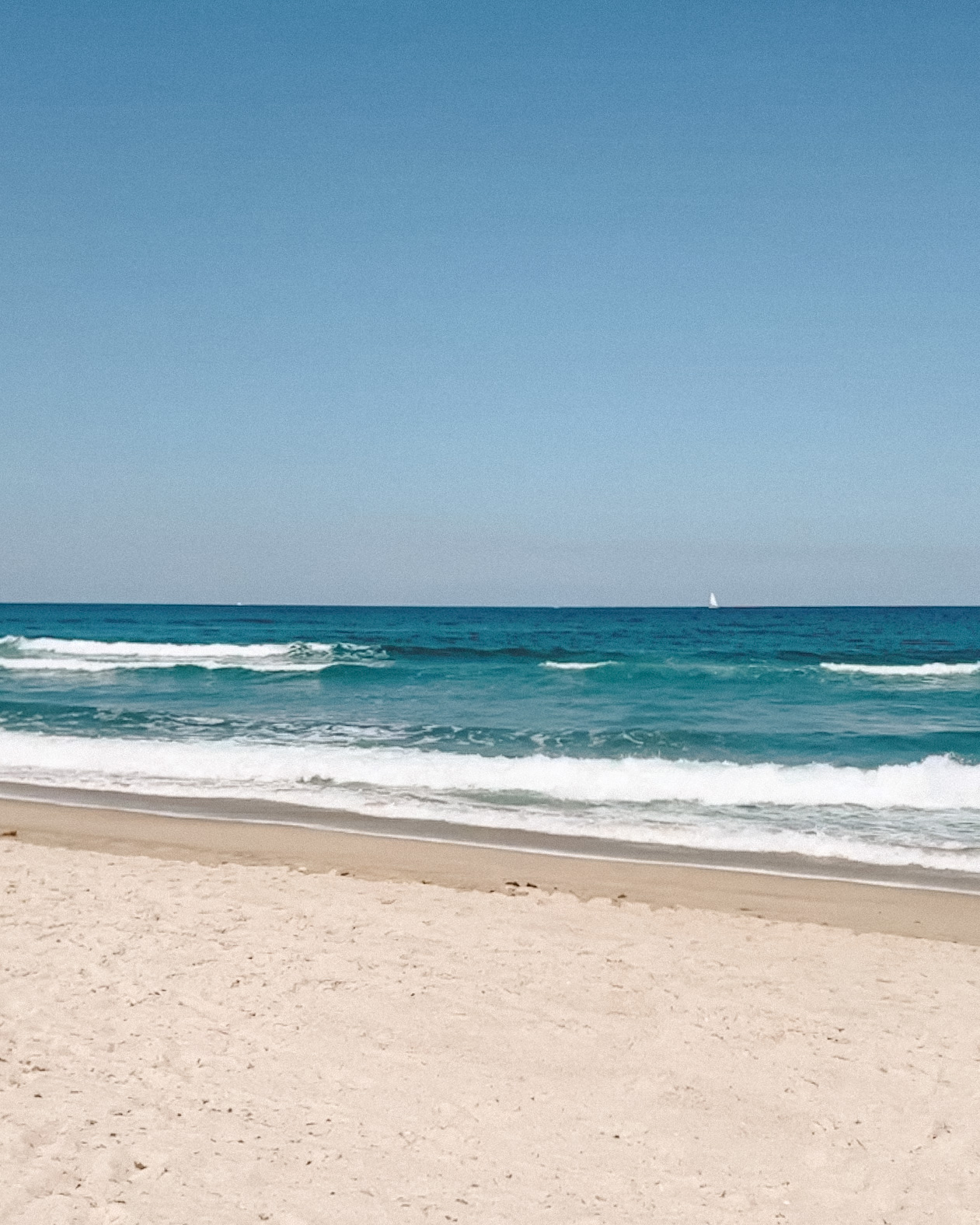 Where to Stay
Four Seasons
You can never go wrong splurging on a stay at The Four Seasons. Although this location was about 15 minutes south from the main goings-on in Palm Beach, it was the perfect location for us. Private, quiet, and so luxurious. Plus, the hotel provides a house car to drive you wherever you desire, so you don't have to spend money on ride share services!
The hotel itself is literally right on the beach, so the views and vibes are unmatched. It was recently renovated in 2018 and even more amazing than when I had last visited. We would absolutely stay here again, especially because of the poolside bites which I'll get to in a bit.
The Breakers
One of the most popular or at least most well-known place to stay in Palm Beach is The Breakers. We were curious what all the fuss was about, so spent an afternoon walking around the grounds. While it was gorgeous, it was so massive and felt very overwhelming to me. I absolutely understand why it's loved by so many, but I prefer a smaller, more exclusive hotel.
The Colony
Looking for the epitome of Palm Beach in a hotel? The Colony is what instagram dreams are made of! Everything is pink and green, which allows for tons of cute content. It's also in the heart of Palm Beach, so you have easy access to everything. We dined by the pool one morning, and it was so fun and really good. This would be the perfect spot for a girls trip!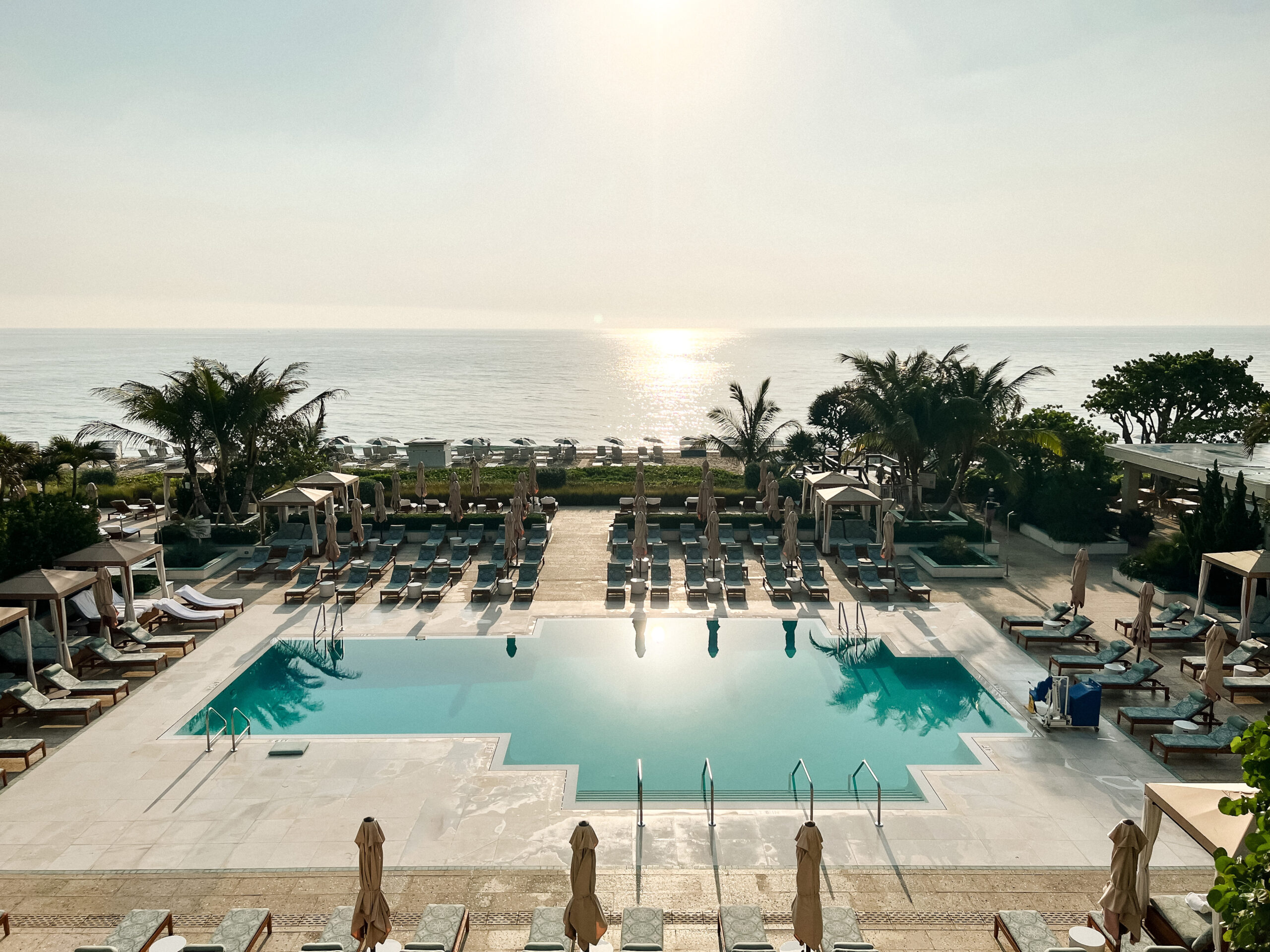 Where to Eat
Buccan
I can't count the number of times this was recommended to us, so we knew we had to make it a point to go. Buccan is a James Beard restaurant, so we knew it would be good, but WOW. It was truly amazing, and we had the BEST meal. Every bit was utterly delicious. Buccan fills up fast, so grab a reservation as far in advance of your as you can. We're just lucky the hotel was able to get us a table the day before we went! We sat on the patio and had a gorgeous dinner.
Lola 41
If you're more into a "scene," Lola 41 is the perfect spot to dine, see and be seen. It was crowded and loud, but so fun. Definitely not the spot for a romantic, intimate dinner; it's more suited for an evening when you're going OUT. The food was very good, but not the best I've ever had. However, I would definitely go back for the ambiance alone! Reservations highly recommended.
Sant Ambroeus
Sant Ambroeus is located in The Royal Poinciana Plaza, which is a gorgeous, outdoor space filled with delicious restaurants and great shopping. We had brunch on the patio one morning, and the food was delicious. The restaurant is super chic and, because we all know restaurant bathroom decor is extremely important, I have to mention how cute the restrooms were! After brunch, we walked around the area and did some window shopping. A great way to spend the morning!
Swifty's
Swify's is right next to The Colony hotel's pool, so if you're staying there, this is obviously a must. The ambiance is absolutely to die for, and we both loved the food. We sat outside and enjoyed a wonderful brunch. I don't think you have to be a huge Taylor Swift fan to dine here, but don't quote me on that.
Poolside at The Four Seasons
It feels silly to say that the hotel's food was some of the best I had, but it's true. Dining poolside at The Four Seasons isn't like dining anywhere else. I woke up every morning of our trip excited to order something new from the menu and enjoy it while laying in the sun. I didn't have one bad bite, for real.
Flories at The Four Seasons
For our last night in Palm Beach, we stayed around the hotel and enjoyed their restaurant, Flories. Not surprisingly, the food was so good and it was so nice to have an easy dinner onsite with an early flight looming the next day.
Roccos Tacos
A reader recommended Rocco's and, because Will and I have a very hard time saying no to any kind of taco, we made it our first meal of the trip on night one! Rocco's is located in West Palm Beach, which added to its "off-the-grid" charm. I had the most incredible brisket tacos—10/10 recommend!
Renatos
Talk about an authentic, white tablecloth, Italian dinner. After eating so much seafood throughout the week, we were excited to get some Italian for dinner and Renatos did NOT disappoint. Every dish was delicious. While the inside is gorgeous and filled with the sound of a pianist playing live music throughout the night, I suggest getting a reservation in the courtyard if you can. It was just so stunning and really added to our experience!
Imoto
So, sad story: We had reservations to go here our last night, but because of our early flight and wanting to stay close to the hotel, we canceled. It's the sister restaurant to Buccan, which I mentioned above, but Imoto specializes in one of my favorite cuisines of all time: sushi. This will be #1 on our list for our next visit to Palm Spring, to be sure!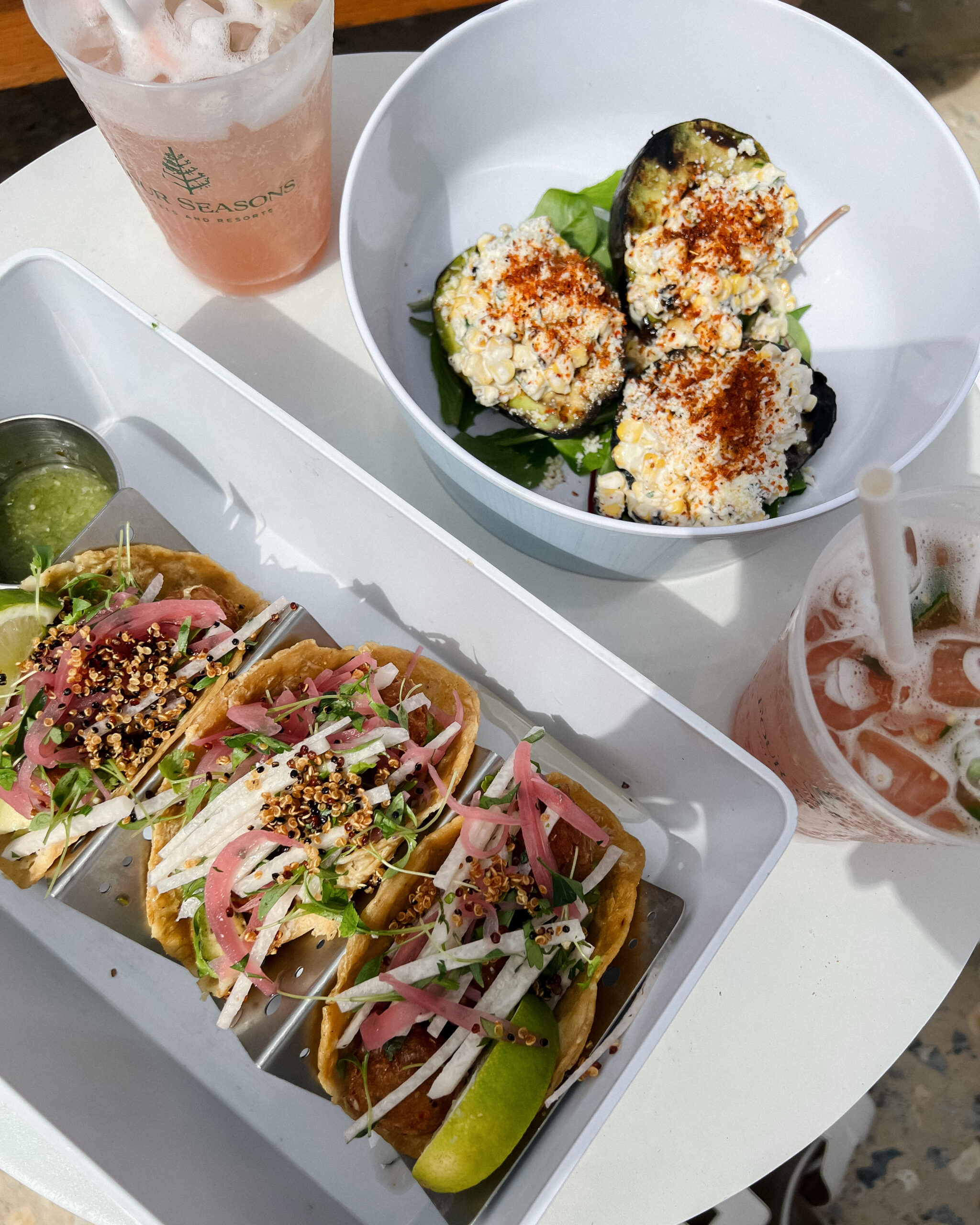 Poolside at The Four Seasons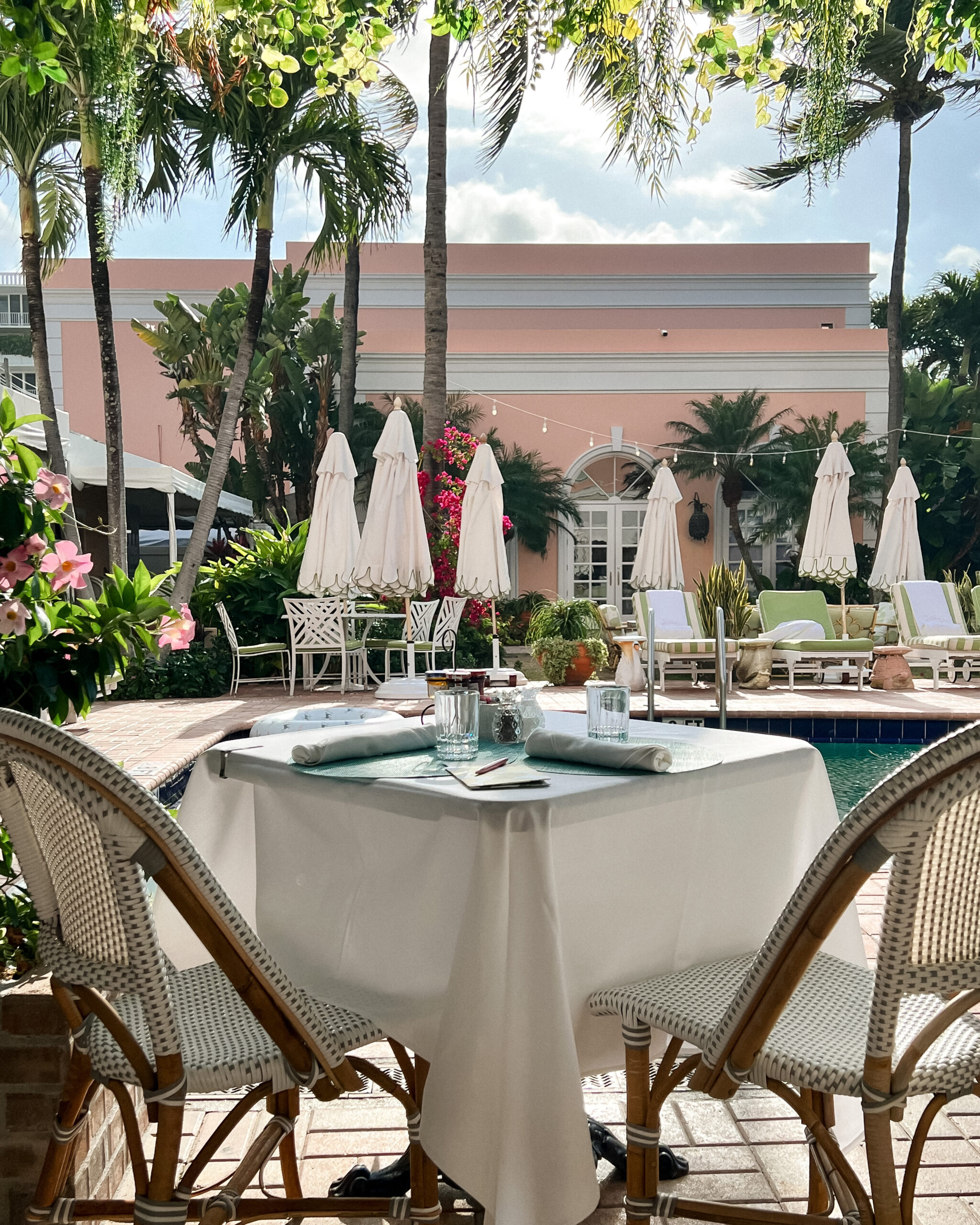 Poolside at The Colony Hotel
What to Do
I want to preface this part by saying there is obviously so much more to do in Palm Beach, but we were looking for relaxing and low key, so I'm just reviewing what we did!
Shopping on Worth Ave
I somehow managed to get Will to go along with me a for a little shopping on Worth Ave. Think of it like the Rodeo Drive of Palm Beach. Every high-end designer boutique mixed with incredible local shops and restaurants. Even if you aren't shopping for anything, it so fun walking around and admiring all the sites. Plus if you're into cars, this is the street to see them! I ended up getting this little Chanel bag and truthfully it has been one of my favorite Chanel purchases to date!
Spa at The Four Seasons
No matter what, every vacation Will and I go on, we always make time for the spa. Whether it's massages or facials (or both!) this is the time we really spoil ourselves. I got an 80 min massage and it was SO relaxing.
Beach Day
Since we stayed at the Four Seasons, we had direct access to a "private beach". Renting an umbrella and chairs/cabana is an option if you're staying at the property. We opted to hang out by the pool everyday just because it was less windy. However we did take a few nice long walks along the beach (insert cheesy romantic comment).
Clock Tower
Located at the end of Worth Ave next to the beach, this is a popular spot to take in the views, grab an instagram-worthy pic.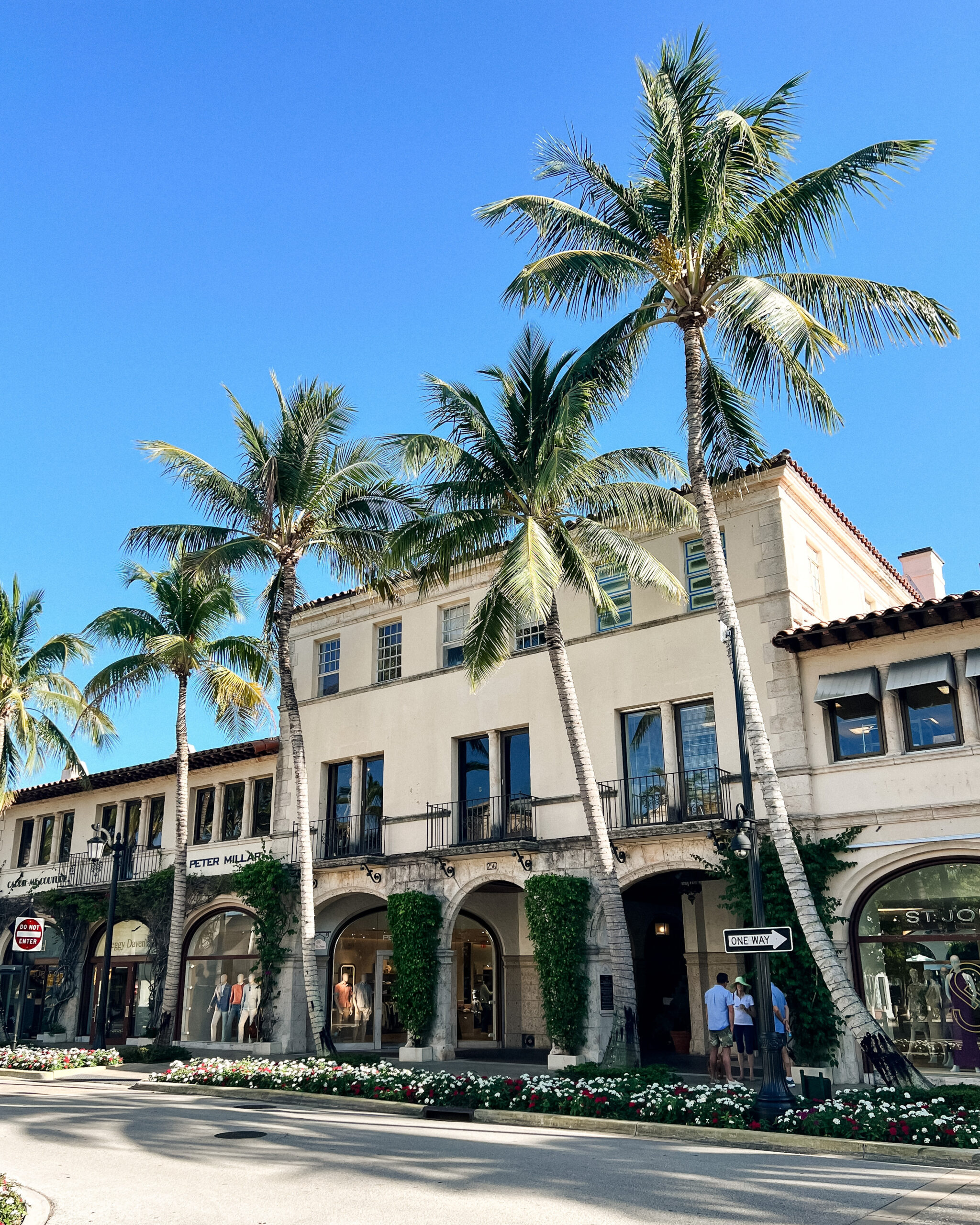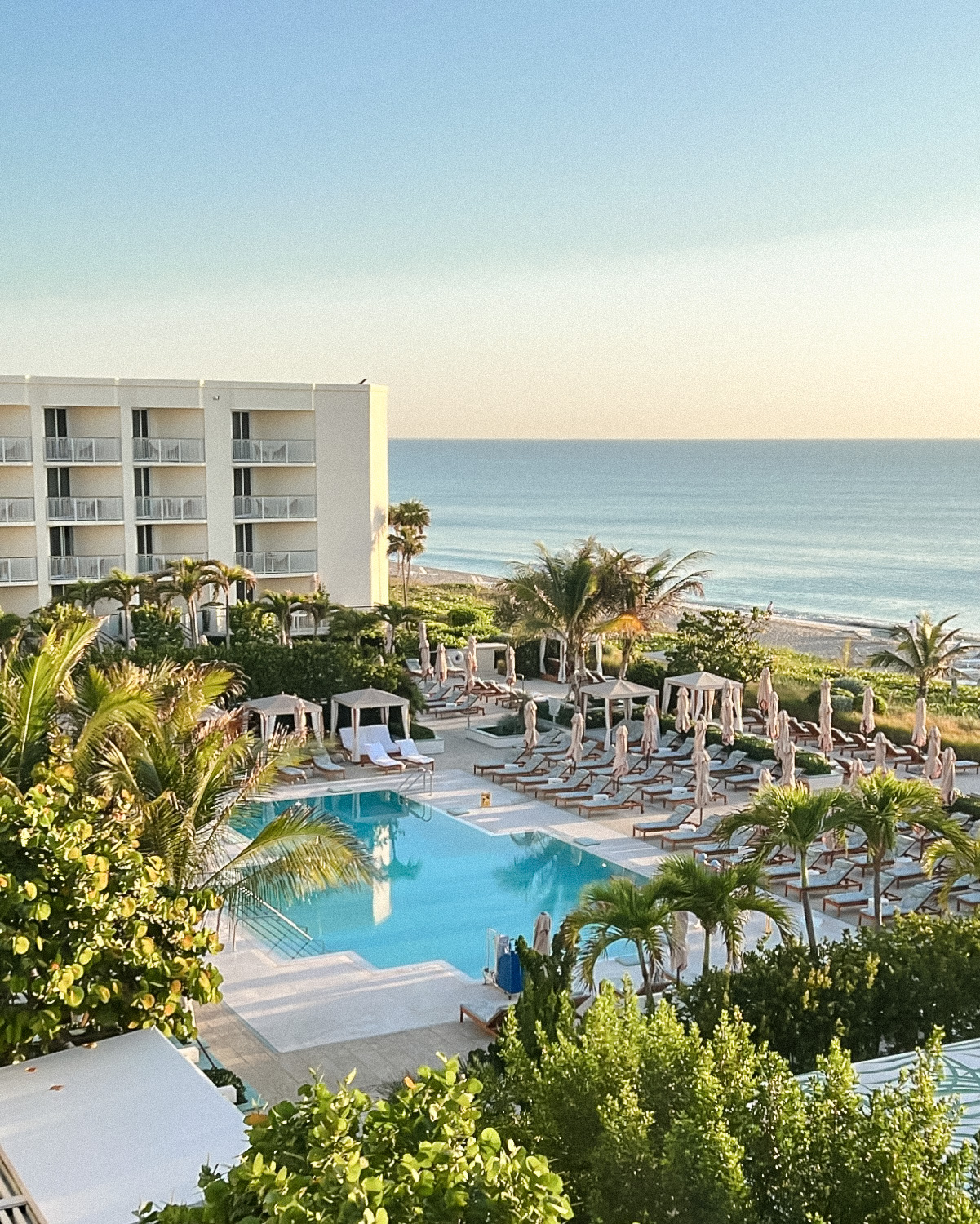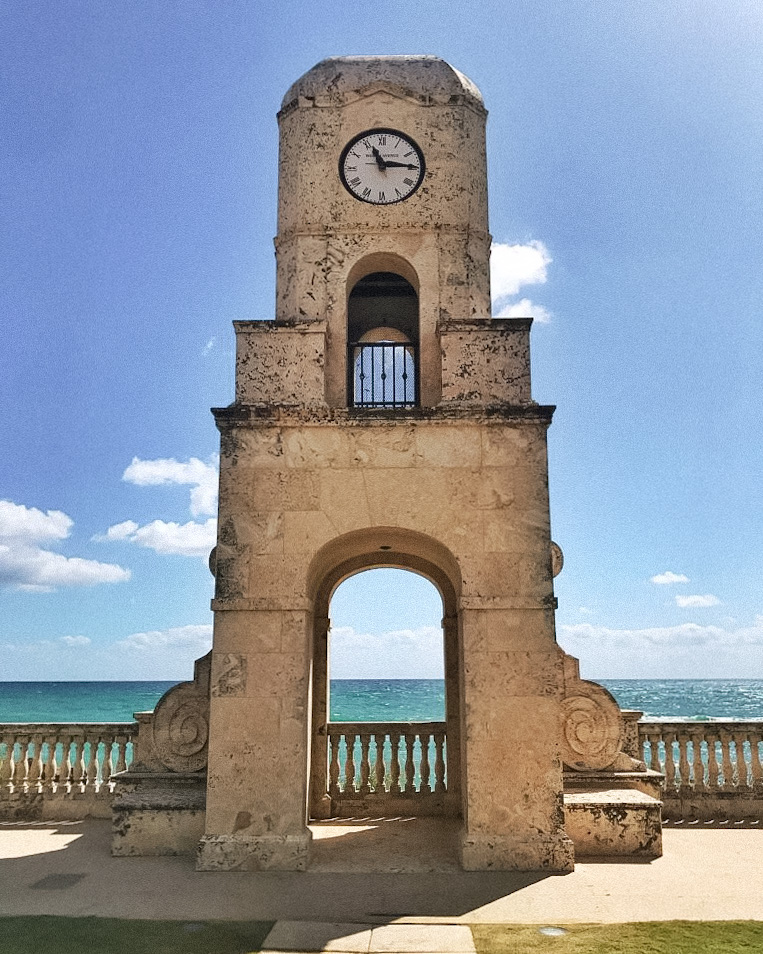 What to Wear
One of my  favorite kinds of trips to pack for is a beach/poolside trip, so my suitcase was packed full of beach vacation outfits. You don't go to Palm Beach without Palm Beach-Chic attire on hand! From swimsuits and cover-ups to denim shorts, date night tops, and resort dresses, I'm breaking down everything I wore during our fabulous stay in Florida. I will say visitors are dressed pretty nice here! I never felt overdressed in any of my outfits. And I had so much fun playing with color in all of my looks.
Check out everything I Wore in Palm Beach!


This post may contain affiliate links, meaning when you click the links and make a purchase, we receive a commission.