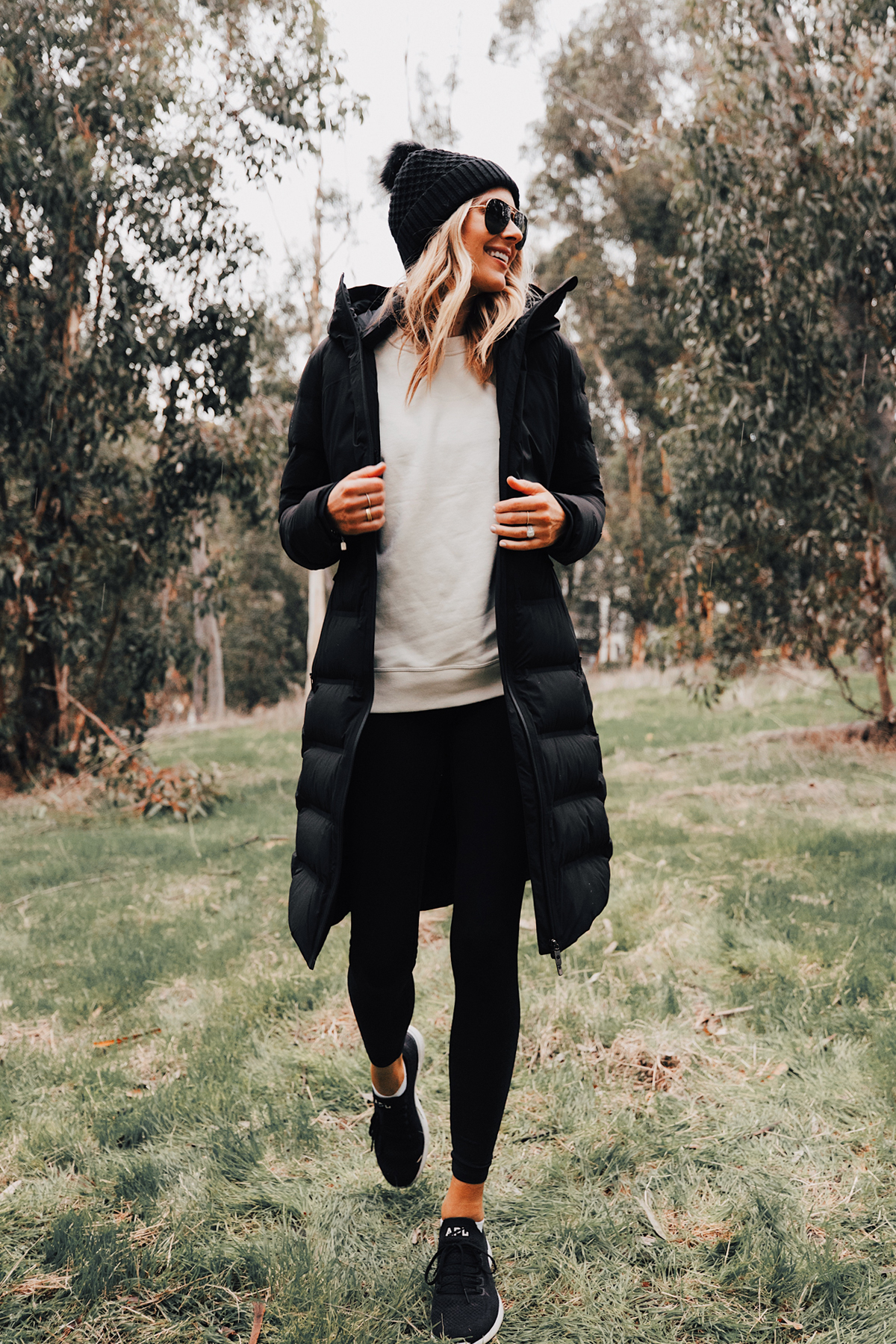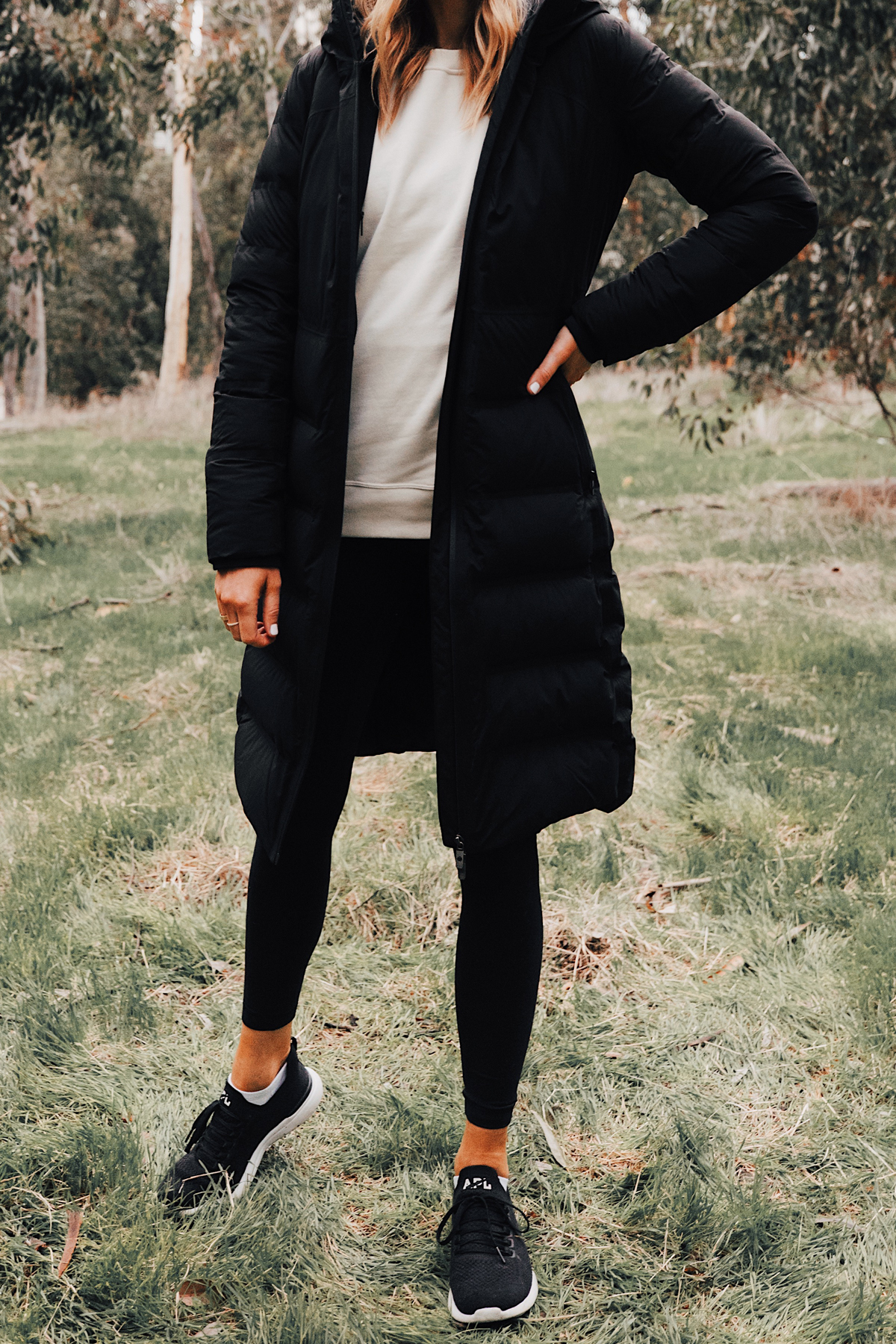 Ever since we got Bear, we've really upped our hiking game. He's a way bigger dog than Scout and needs a lot more exercise, so hitting some of the best hiking near downtown San Diego has been an easy and beautiful way to get outside more with the family! Its actually one of our favorite ways so spend Saturday. I know what you're thinking — but it's winter?! That's true, but if you're lucky enough to live in a warmer state like us, hiking during the winters in San Diego is actually ideal. However, if you live in cooler climate locations, don't worry because the winter gear at lululemon will keep you incredibly warm & chic.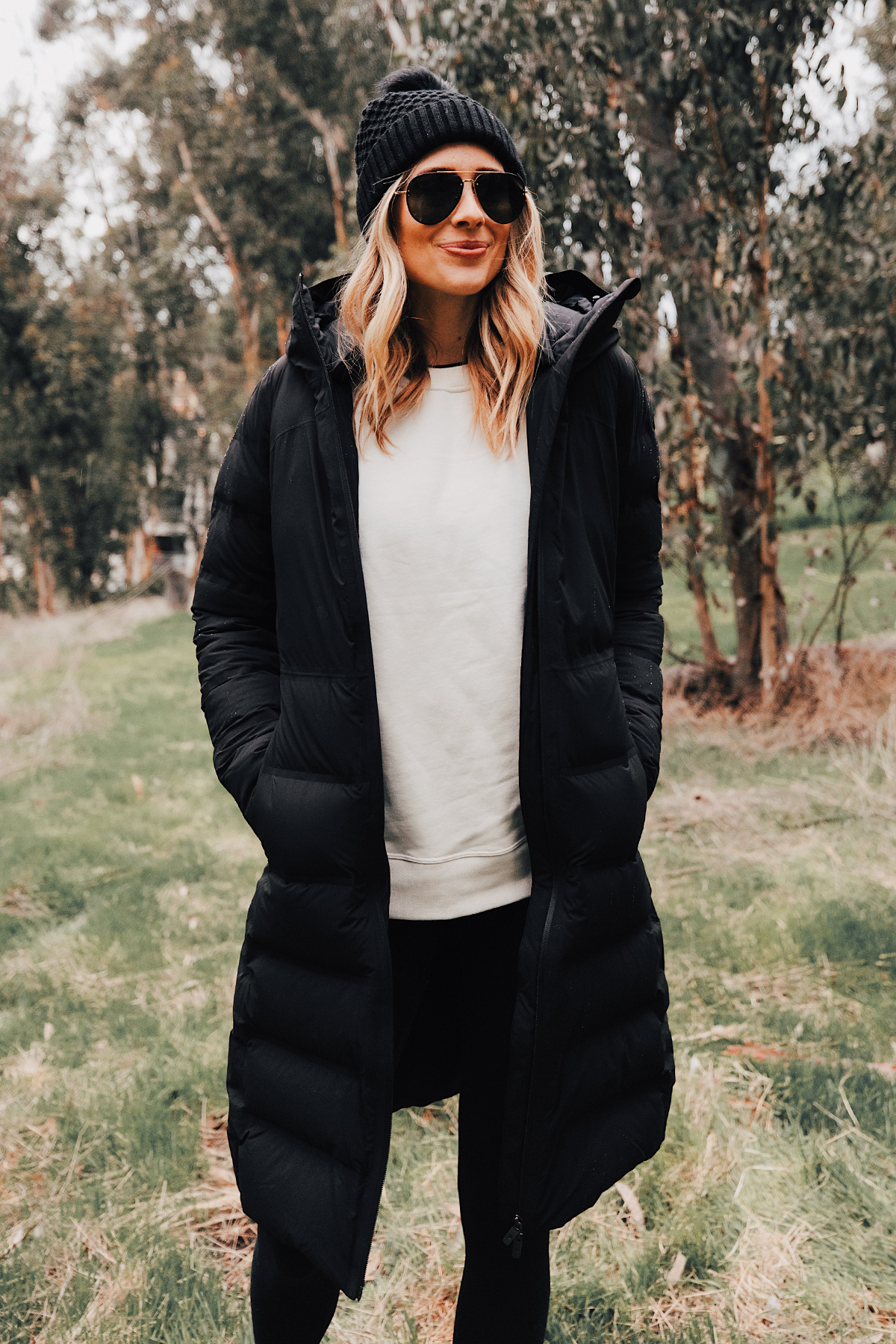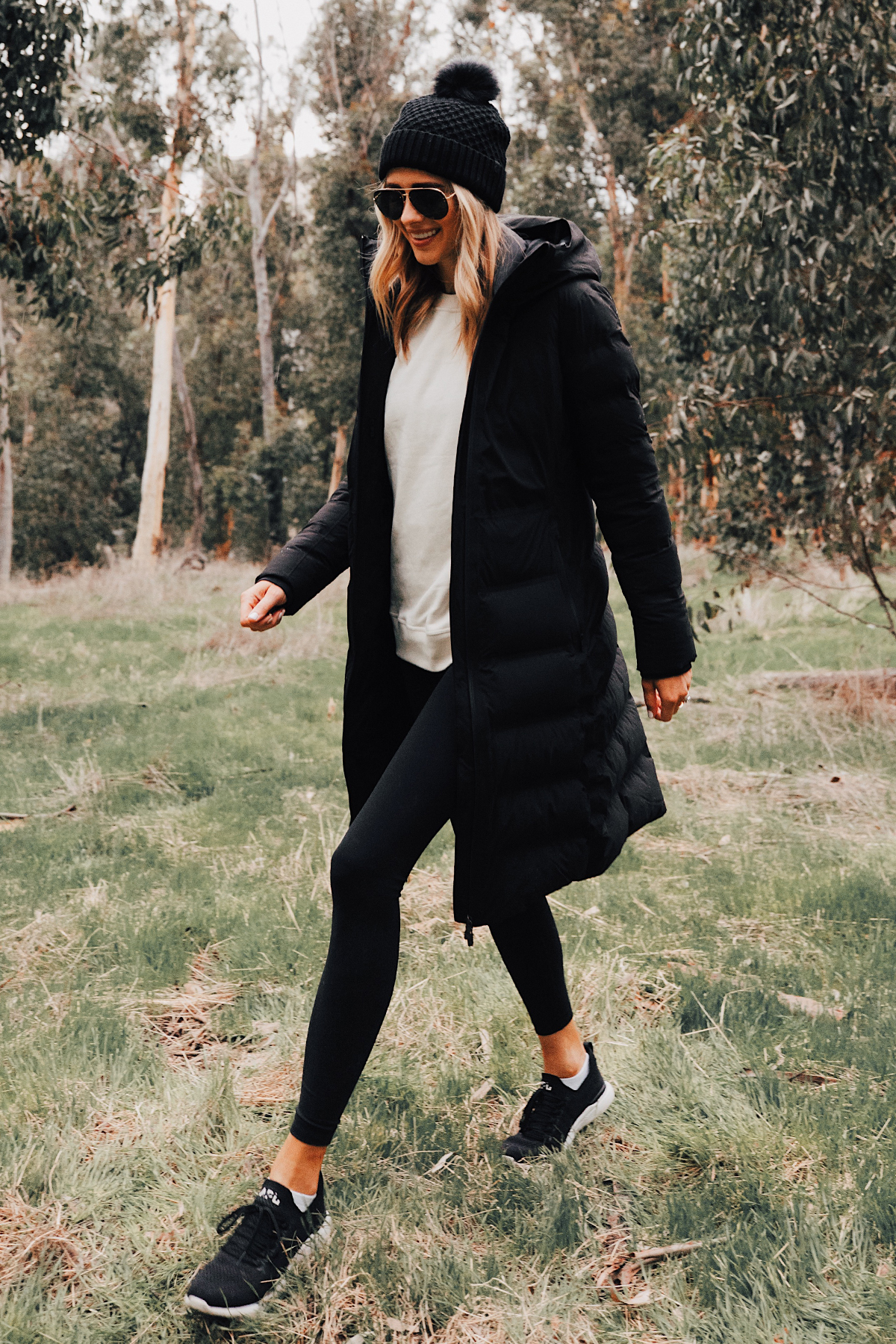 San Diego Hiking Trails
Iron Mountain Trail
This popular trail in Poway of San Diego County is where Will loves to take Bear the most! The total hike distance is 6 miles and a moderate level of difficulty. This is a dog friendly hike, but they must be on leash. On clear days, the views of San Diego county are stunning. If you are hiking during the summer months, make sure to go either early morning or late afternoon as it can get pretty hot inland. We typically go in the late afternoon and enjoy the sunset on the hike back. 
Potato Chip Rock
While this hike has a funny name, its famous for resembling a potato chip, which a lot of tourists take pictures here for Instagram. This is a difficult hike in San Diego, so it may not be suitable for children. Located near Poway, California that features a lake and is primarily used for hiking, nature trips, and mountain biking. The trail is accessible year-round and dogs are also permitted, but must be kept on a leas at all times.
Torrey Pines State Reserve
This is my favorite hike in San Diego county! Its located right on the beach and has the most stunning views! If you follow me on Instagram, you've probably seen me post during our hikes here! We typically park in the reserved lot (you have to pay) at the bottom of the hill walk up the top. From there, there are a few trails that you can take that go out on to the cliff to get a look at the ocean (distance ranging from 1-3 miles). The hike overall including the trails are all very easy, so its definitely a family friendly hike in San Diego. However, dogs are not permitted at Torrey Pines State Natural Reserve to protect the sensitive resources there.
Three Sisters Falls Trails
This is a longer hike that Will and I like to do when we have more time during the day! The hike is about 4.2 miles round trip, and a moderate level. Dogs are allowed on leash, but we haven't taken Bear on this hike yet. At the end of the hike is a seasonal waterfall, so certain times of the year it is active. Since it has been pretty dry in San Diego, we haven't seen it active while living here. There are parts of the hike that can be challenging, especially as you get closer to the waterfall, so make sure you wear proper footwear!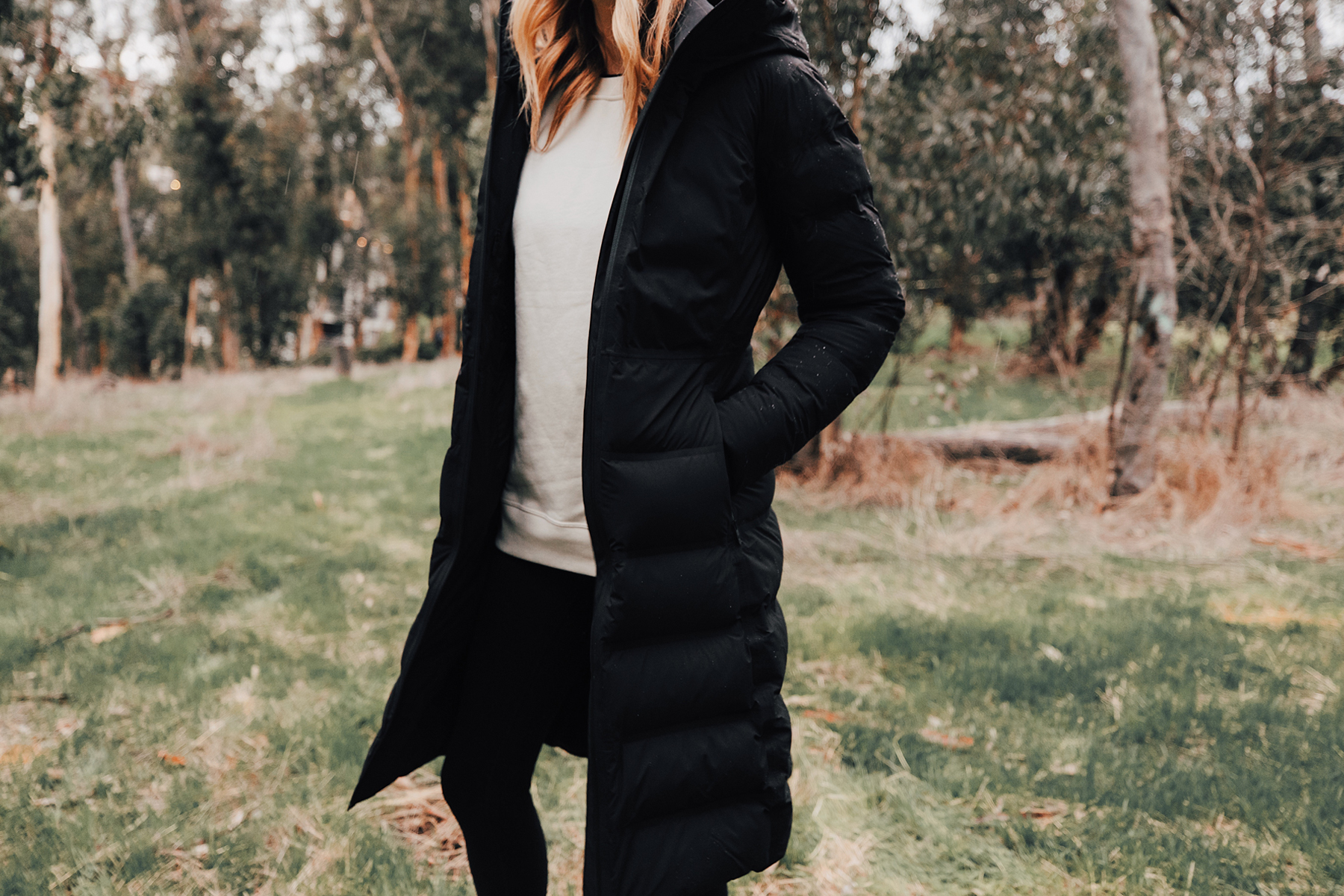 Typically, we choose one of these four hikes, bundle up in lululemon gear (because it's undeniably the best), leash up the dogs and head out for a day of adventure! During winter hikes, I typically go with my favorite lululemon leggings, sweatshirt, and this incredible longline puffer jacket so I stay extra warm. I also love wearing my belt bag for hikes—it's the perfect discreet accessory to bring along to hold my phone, keys, and probably some chapstick. Will loves his joggers, t-shirts, and lululemon vests, and we always make sure to pack a special towel to wipe Scout and Bear's paws off with before we get back in the car.
For post-hike, I bring my lululemon's on-the-go sweat kit for a quick refresh before we reward ourselves with a delicious meal for a hike well hiked. 
What are some of your favorite outdoor activities to do during the winter months?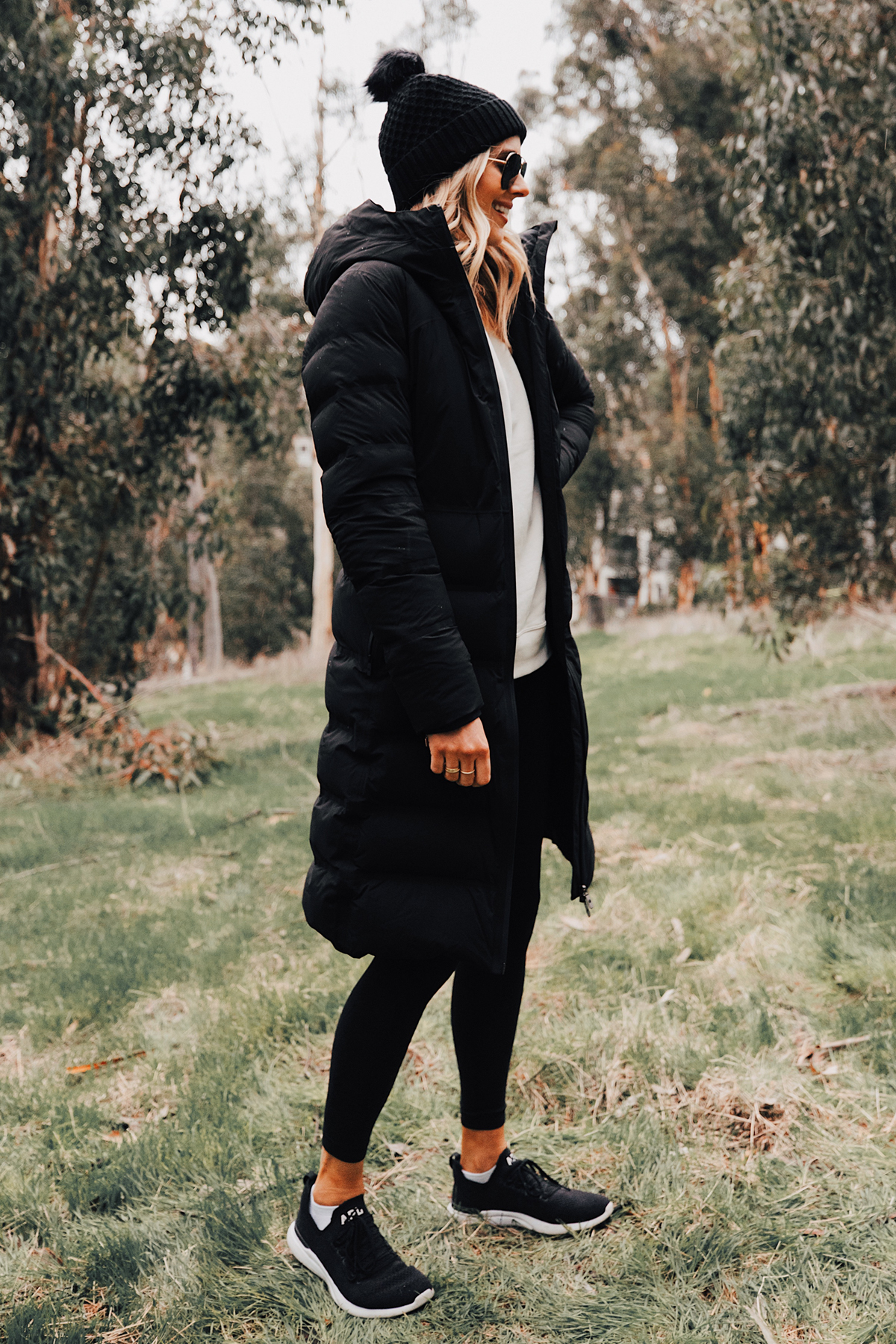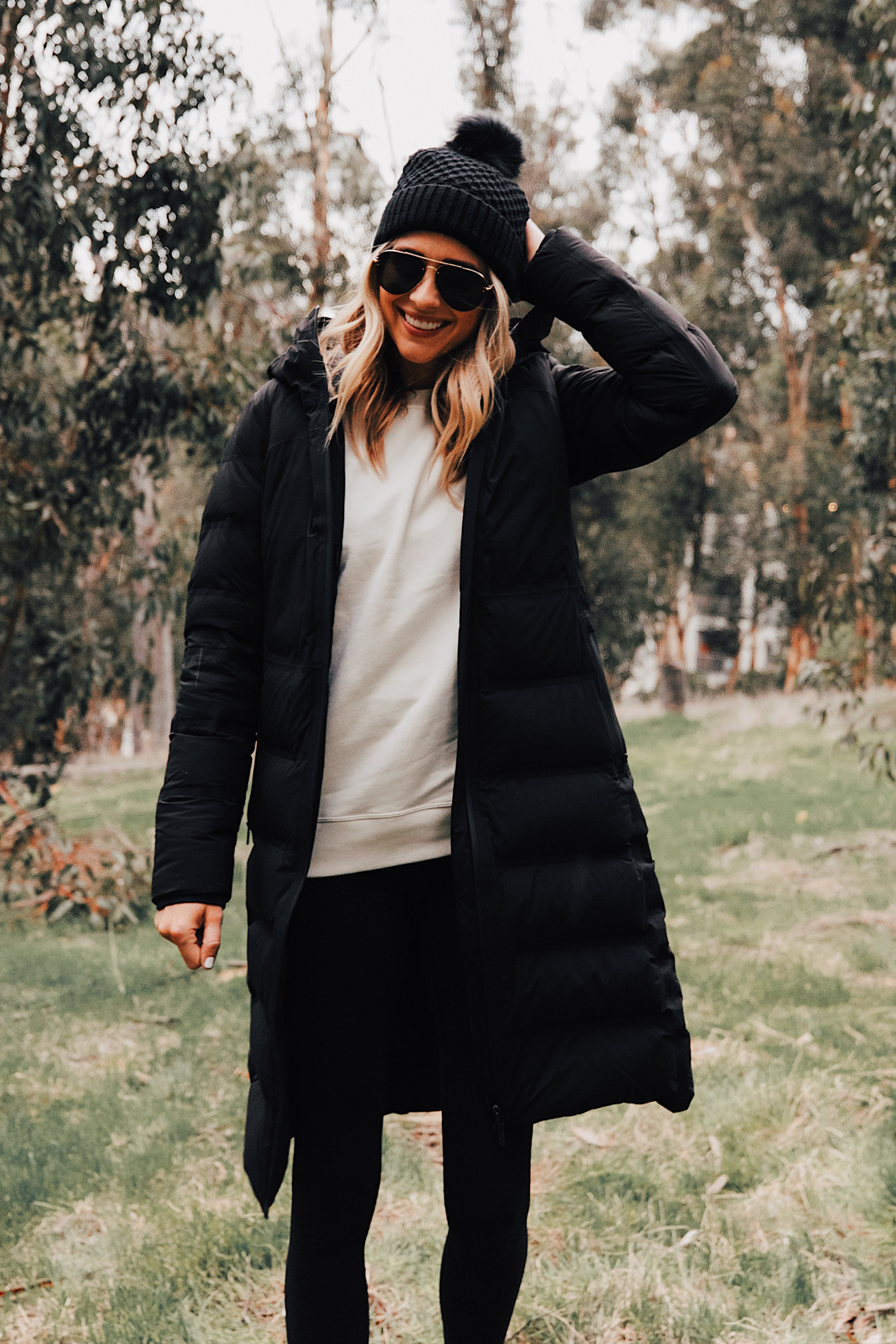 We are just about 2 weeks away from Christmas, so if you're still shopping for those last minute gifts, lululemon has some great items! Below I'm sharing some of my favorite items perfect for men and women this holiday season!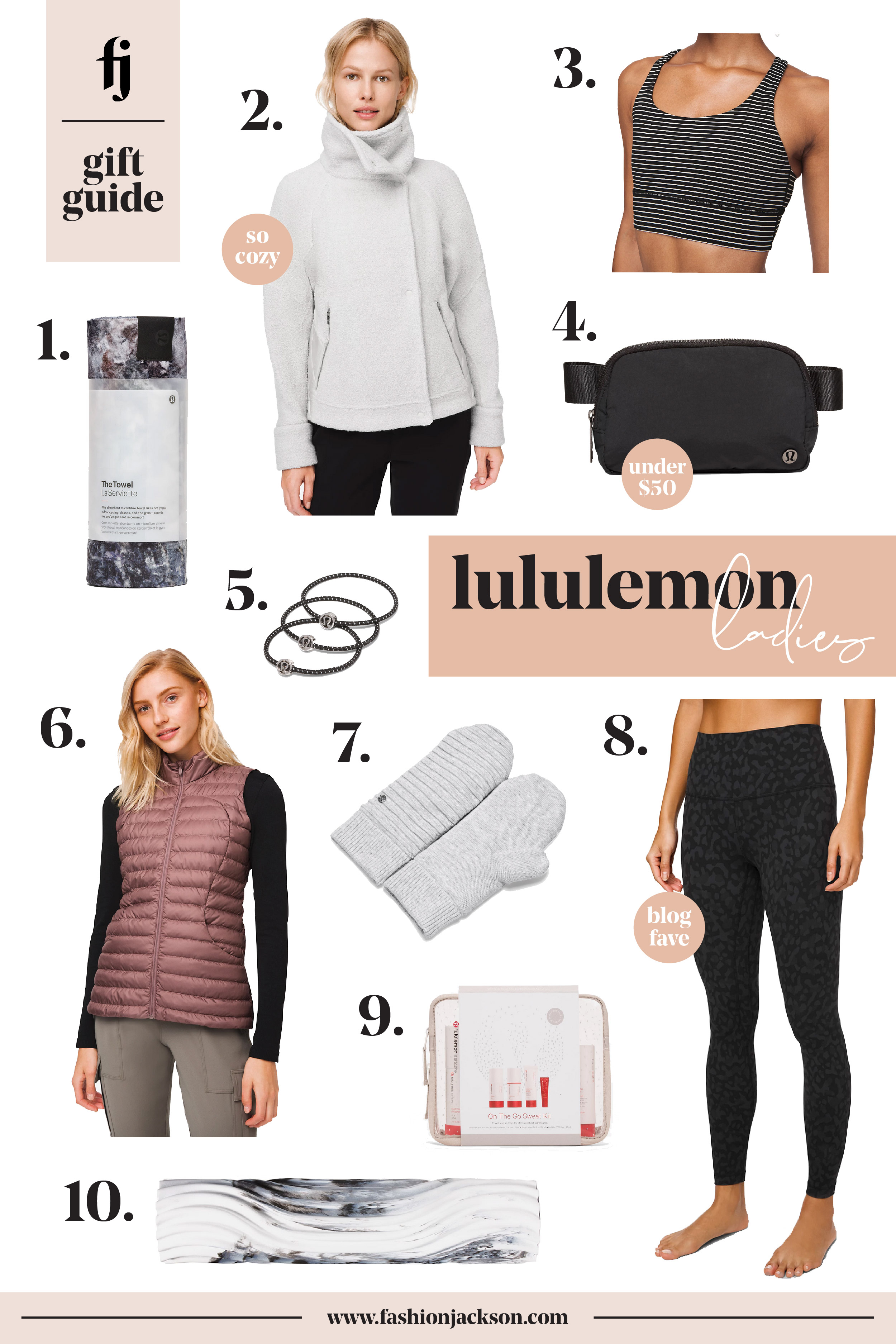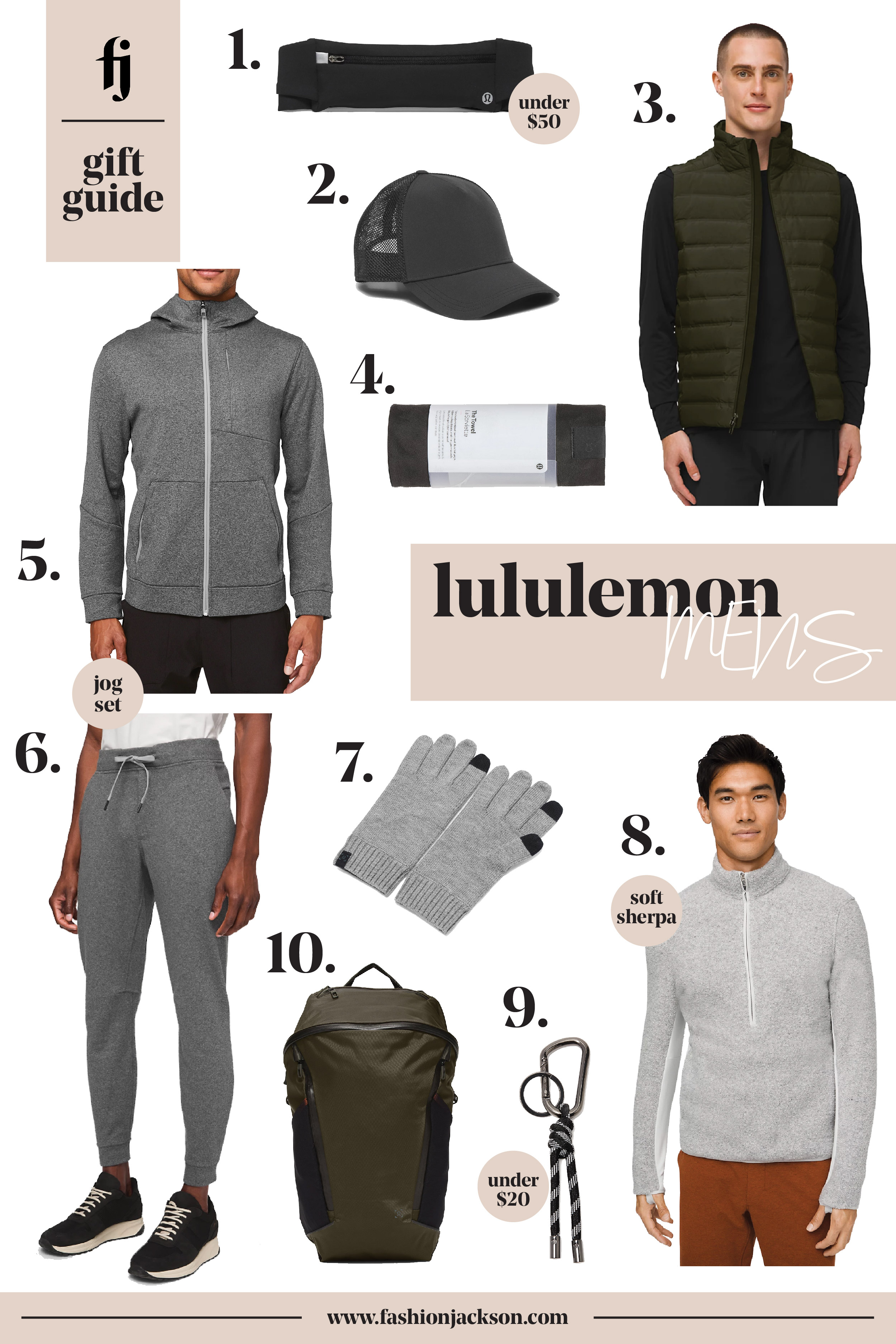 A special thank you to lululemon for sponsoring this post. All thoughts and opinions are my own.
Photos: Arielle Levy