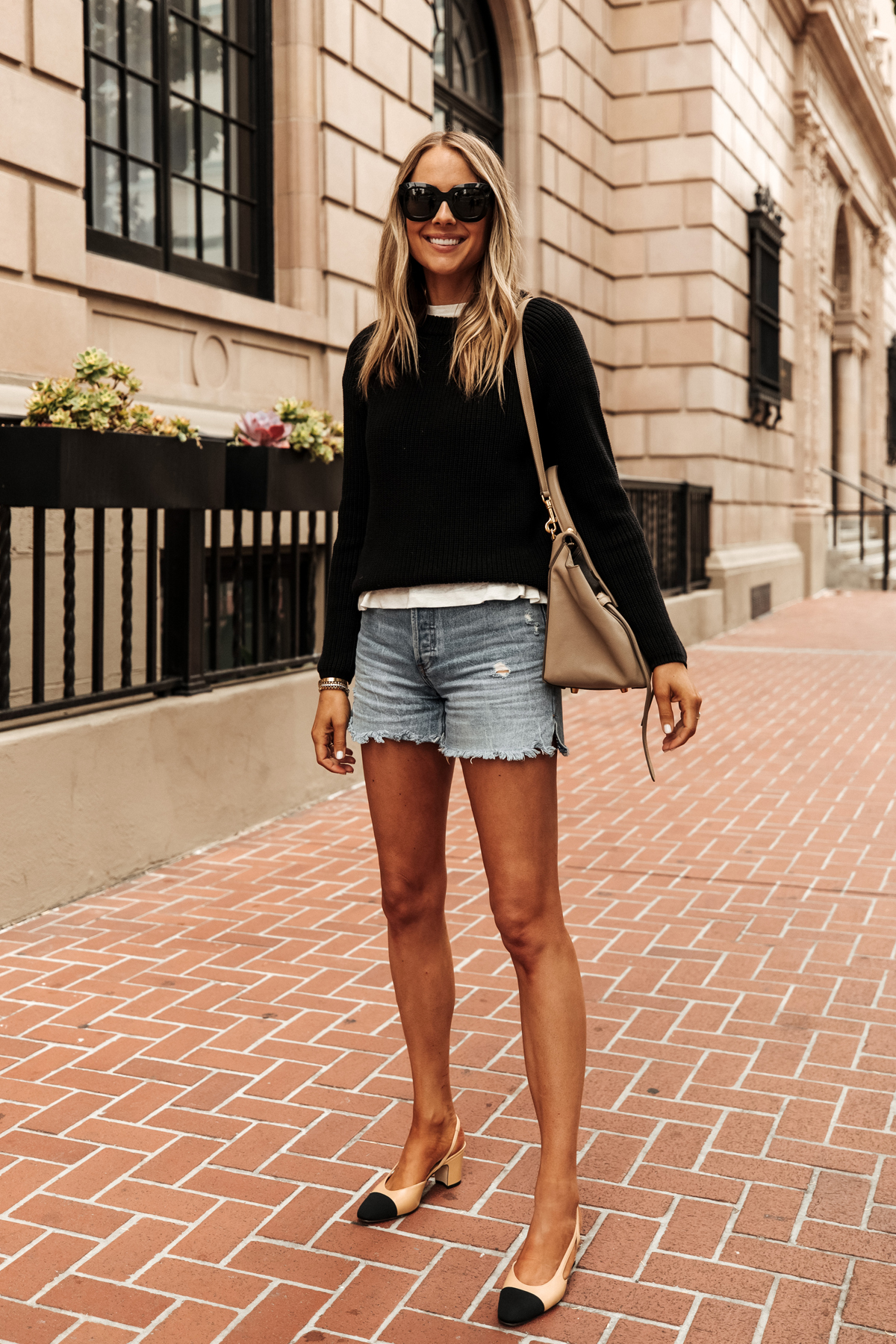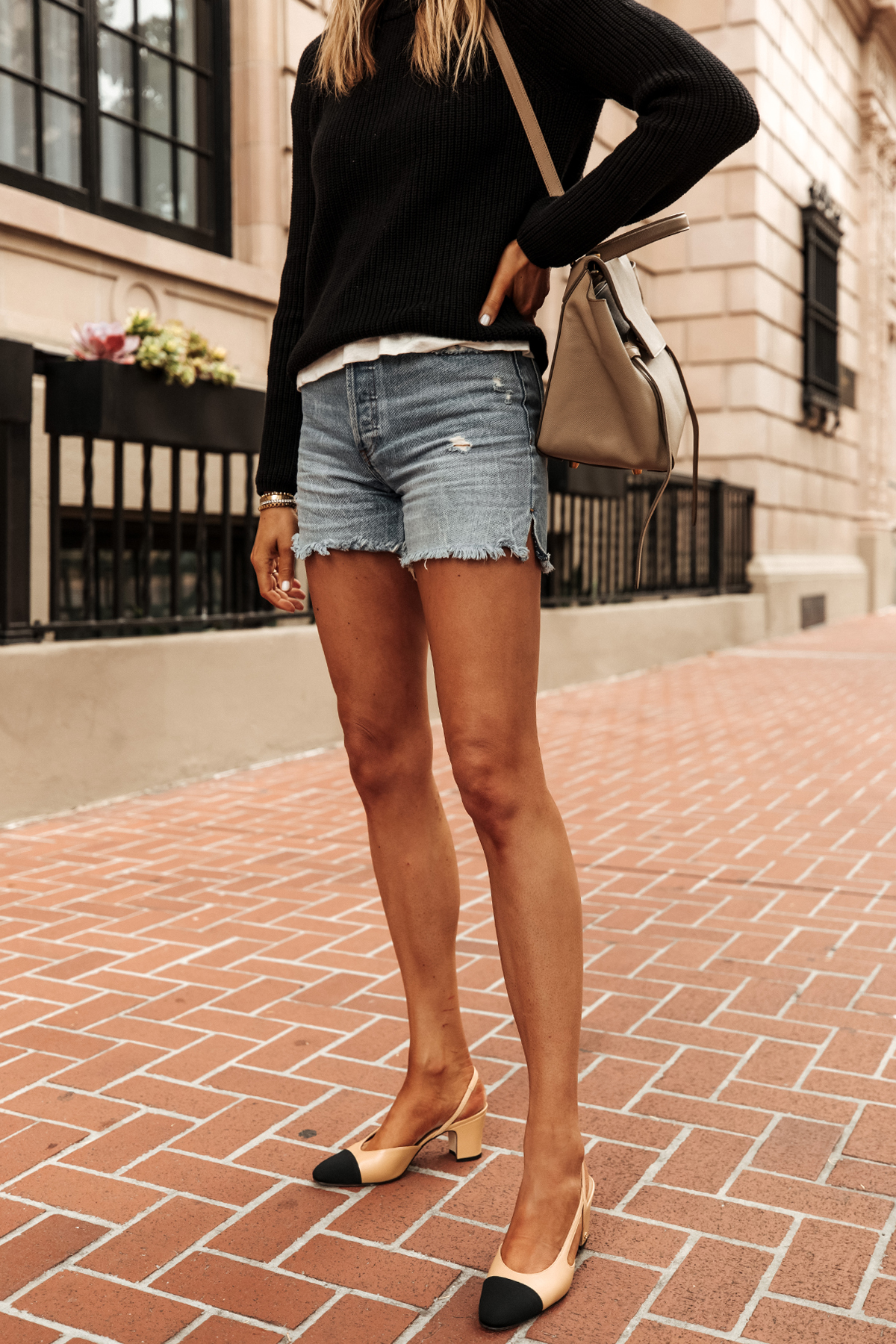 Summer sweaters. Maybe one of my favorite items to wear this time of year? I know it might seem counter intuitive to wear sweaters in the summer but hear me out. For one, I feel like I'm always chilly, especially when going inside anywhere public (the A/C is always on full blast). And summer date nights, once the sun goes down, it's nice having that added layer. So personally, I'm all about summer sweaters. Anyone else feel the same?
The key to wearing summer sweaters is looking for the right kind of sweater and layering. I will typically wear a basic t-shirt with denim shorts as my daily look, but layer a comfortable summer sweater over the outfit for those chilly moments. This one from Jenni Kayne is such a great option because it's 100% cotton, so you won't get too hot! The styling is similar to that of a vintage fisherman sweater. Perfectly slouchy, still has structure, and not too hot. The styling options are endless when it come to this sweater and I'll definitely be wearing it into the fall season. You've also seen me wear the Jenni Kayne Everyday Sweater with denim shorts and that's another favorite of mine. The oversized cardigan is another great style for summer layering over a cami and shorts. If you're not familiar with Jenni Kayne you're in for a treat! Jenni Kayne has been a brand I've admired for years and finally started investing in their pieces. These are some of the best quality items I've ever owned and I know they are going to last year after year. While it's rare to see a Jenni Kayne sale, I do have a discount code for you below! Check out this post for more Jenni Kayne sweaters.
Use code JACKSON15 for a discount on all Jenni Kayne.
Summer Sweaters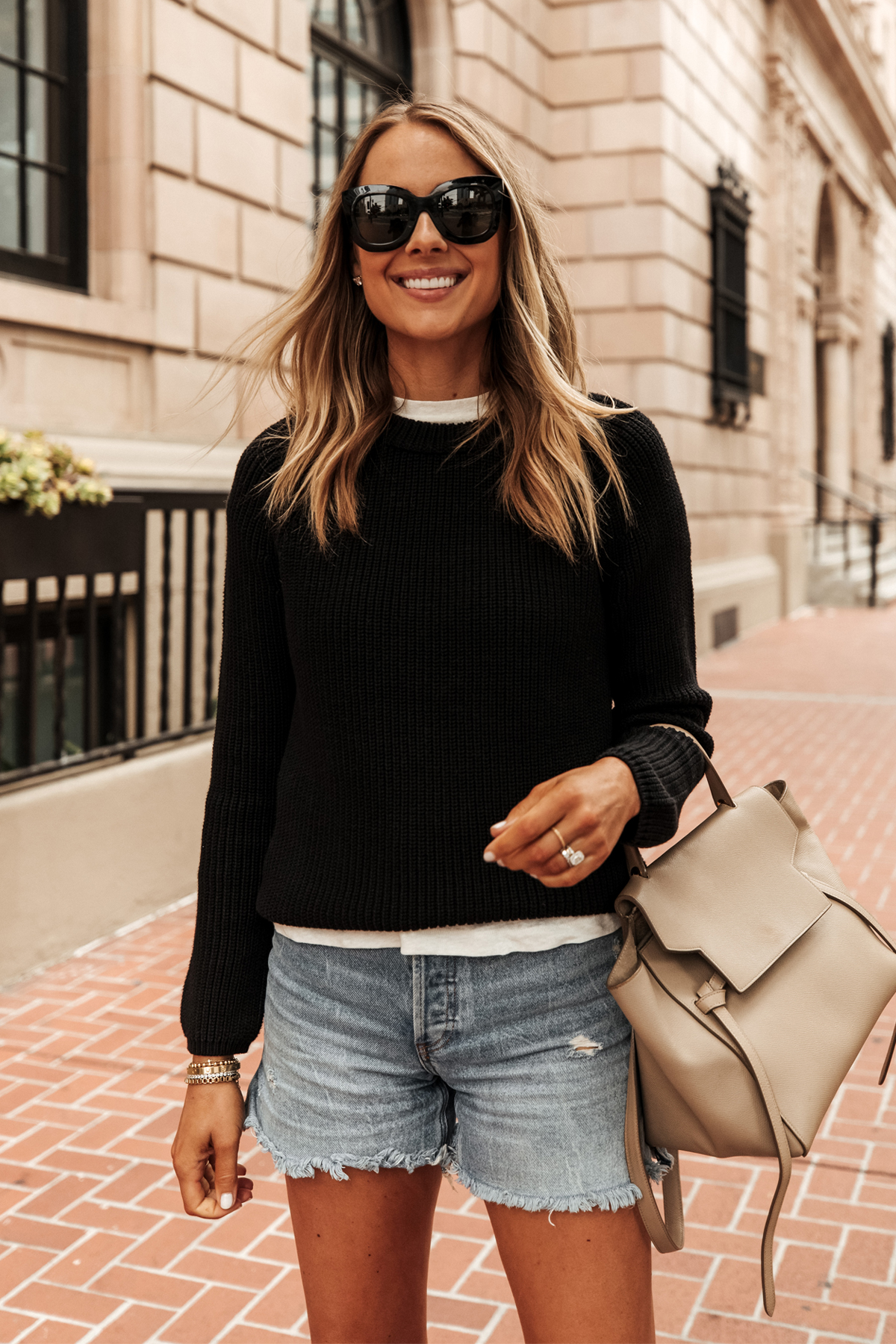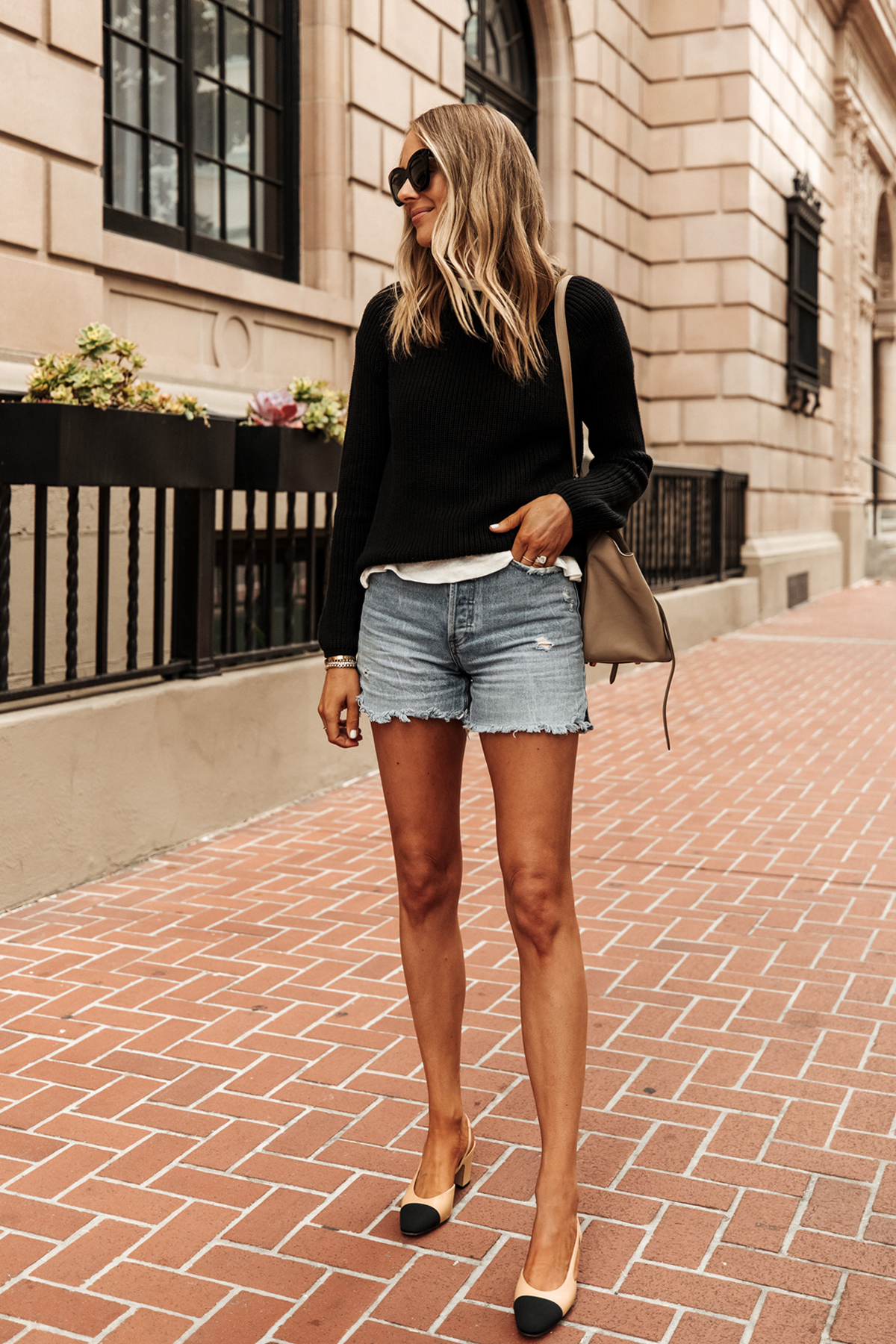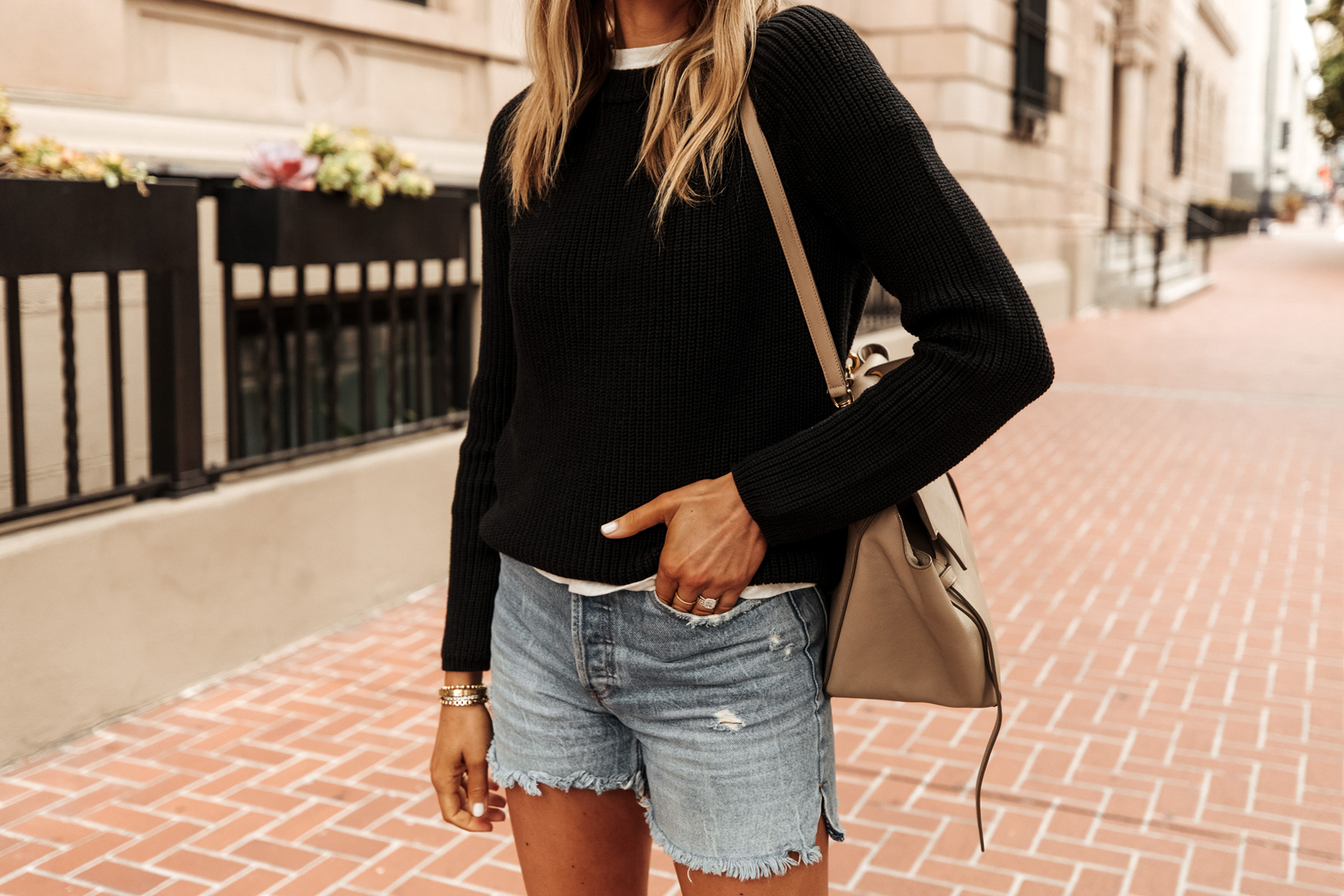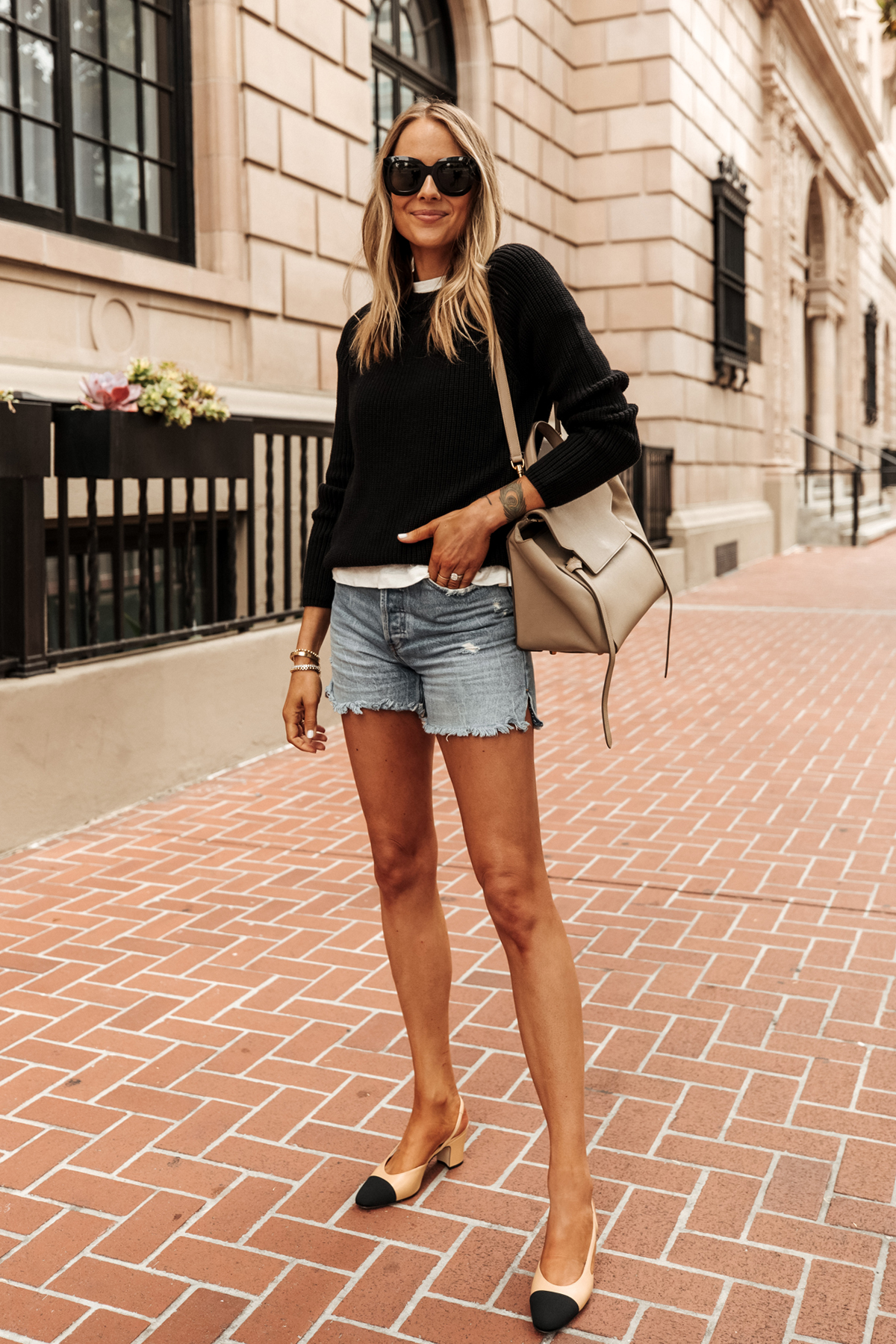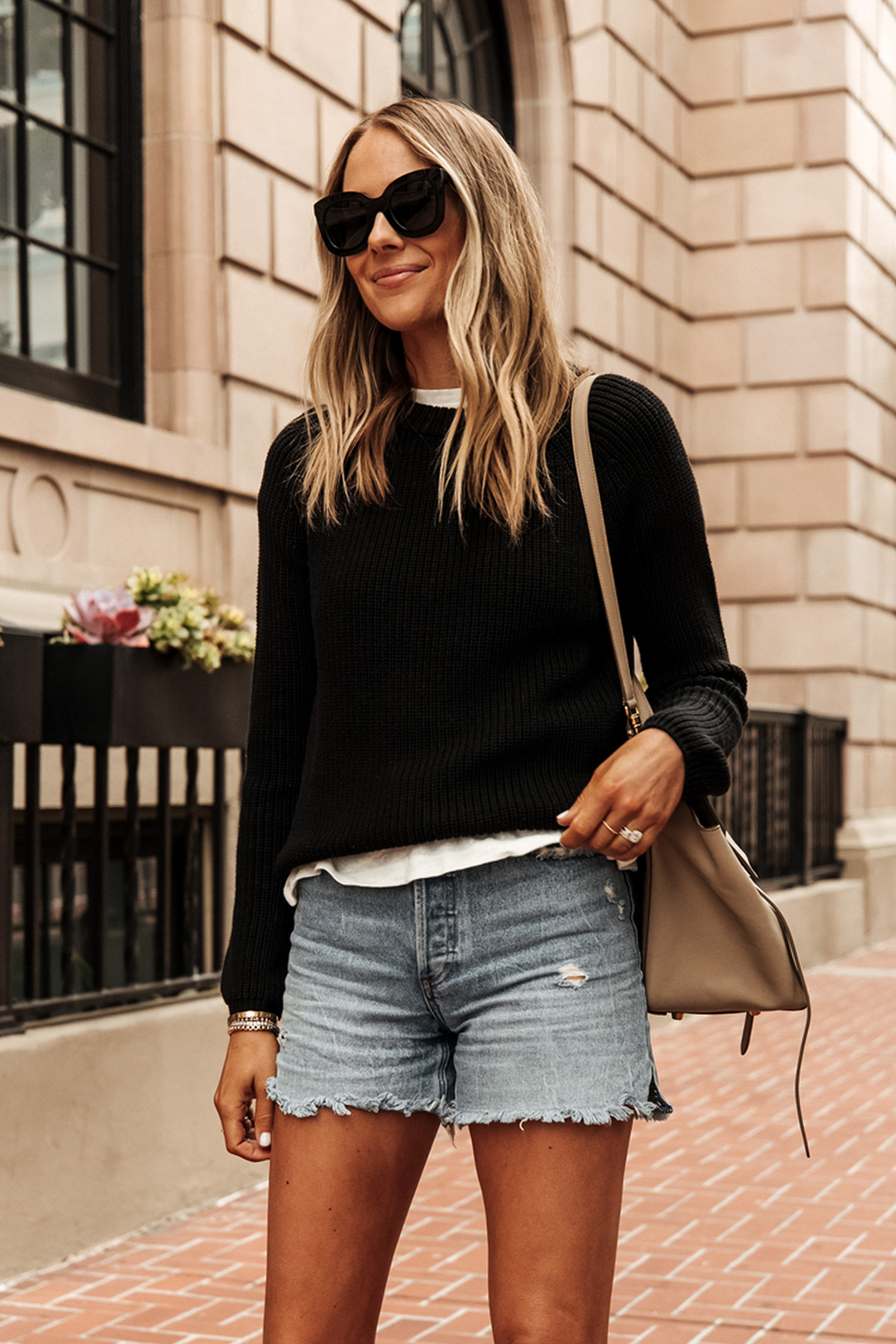 Photos: Arielle Levy
This post may contain affiliate links, meaning when you click the links and make a purchase, we receive a commission.