Ahhh summer sweaters. Might be one of my favorite things to wear during this time of year besides dresses. I know it may seem strange to consider wearing a sweater right now, but as soon as I moved to a cooler climate state, I found myself reaching for sweaters more often than not. When I found this lightweight textured sweater by Vince at Nordstrom, I knew it would be the perfect addition to my quickly growing sweater collection.
I styled this sweater with an effortless pair of denim shorts and sandals. It's an easy look to throw on and great for running errands over the weekend. I love the 3/4 sleeve silhouette of the sweater too, this definitely makes it more appropriate for summer! I also love this striped sweater from Vince. It would be perfect paired with white skinny jeans or shorts too! There are so many great summer styles from Vince at Nordstrom right now, make sure to check out the selection!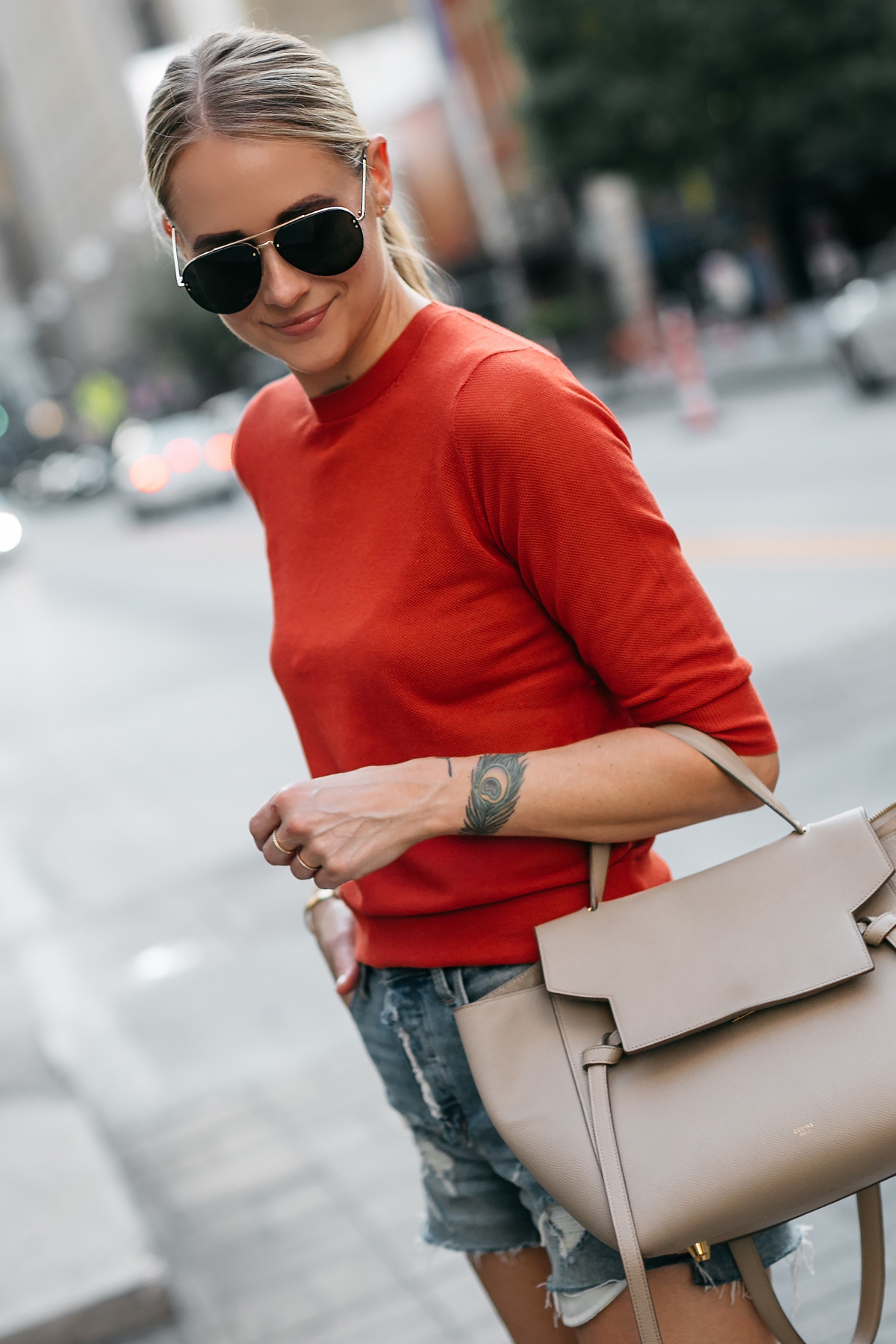 Photos: Beckley
A special thank you to Nordstrom for sponsoring this post. All thoughts and opinions are my own.