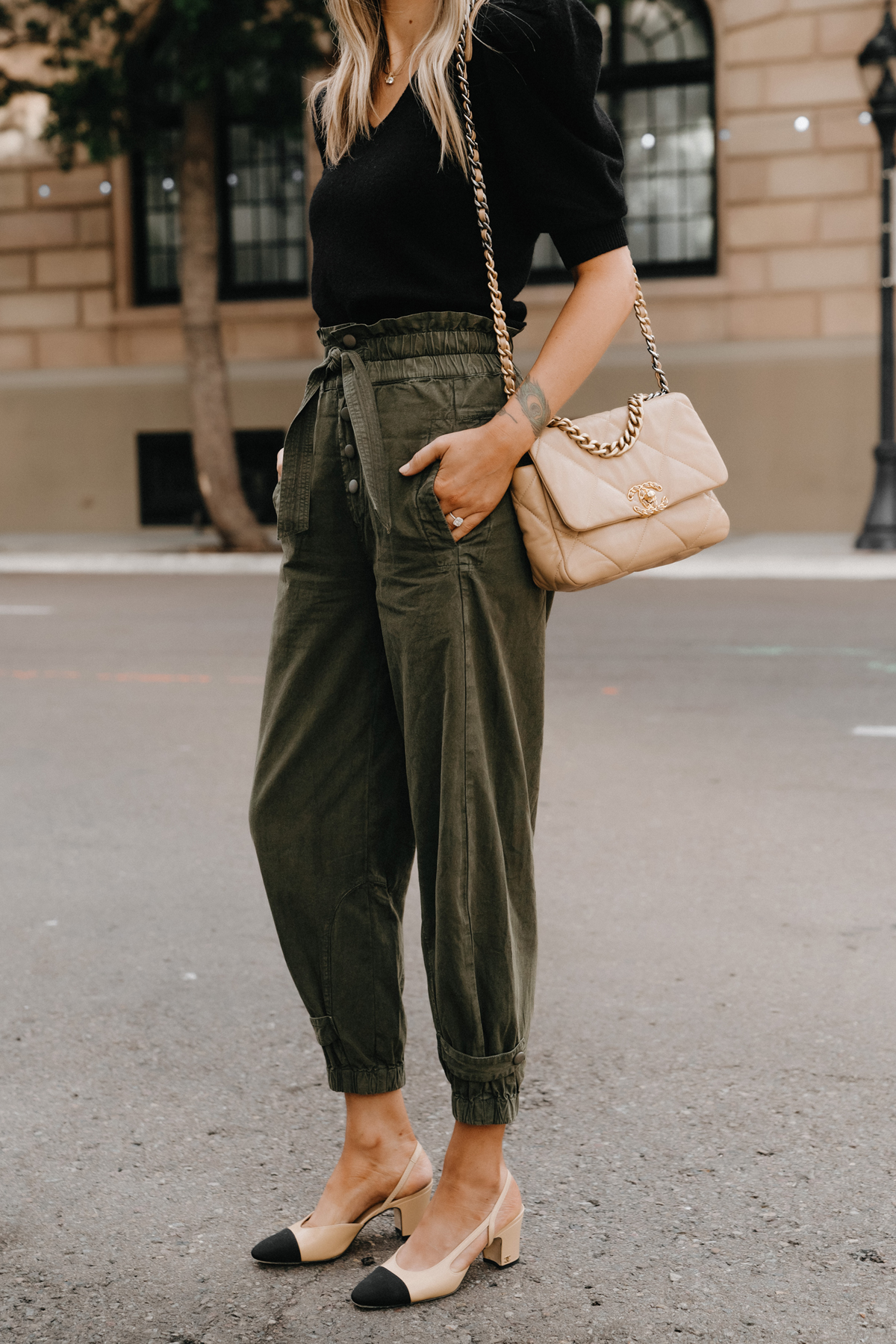 Jeans are the star of fall. They're never not appropriate and look good with just about anything you can think to pair with them! However, as a jeans lover myself, even I know you need some really stellar alternatives at the ready in your fall wardrobe. More than that, if you're heading back into the office this fall, jeans may not be dressy enough for some in-person meetings. One of my all-time favorite bottoms for non jeans work outfits for women is a green army pant!
This is the same hue as your utility jacket and comes in so many different shapes and styles. I said recently that the color olive becomes a serious neutral for me during the fall, and this couldn't be more true! Olive goes with black, white, tan, brown, and even some colors! All that said, these 100% cotton, army green, high waisted pants with elastic cuffs caught my attention immediately at Nordstrom. They are tapered but comfortable, and the high waist with tie belt makes them incredibly flattering. I paired a gorgeous puff sleeve, cashmere sweater with them and created a chic fall work outfit I'm seriously proud of!
If you're wondering what to wear instead of jeans and are looking for 2021 chic work outfits, this is a great place to start. A puff sleeve sweater outfit paired with chic army pants is a sophisticated workwear look you'll go back to this fall!
Non Denim Pants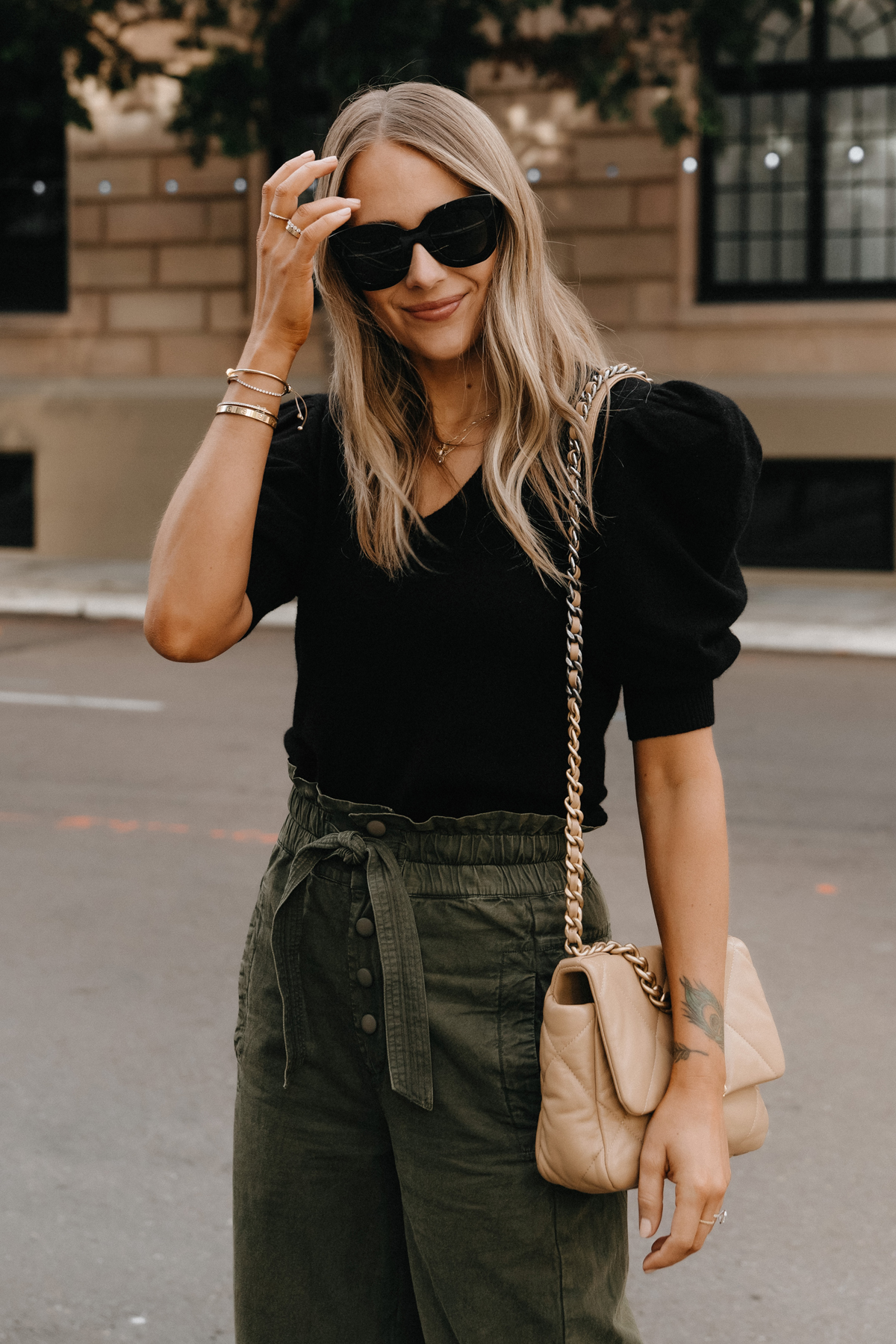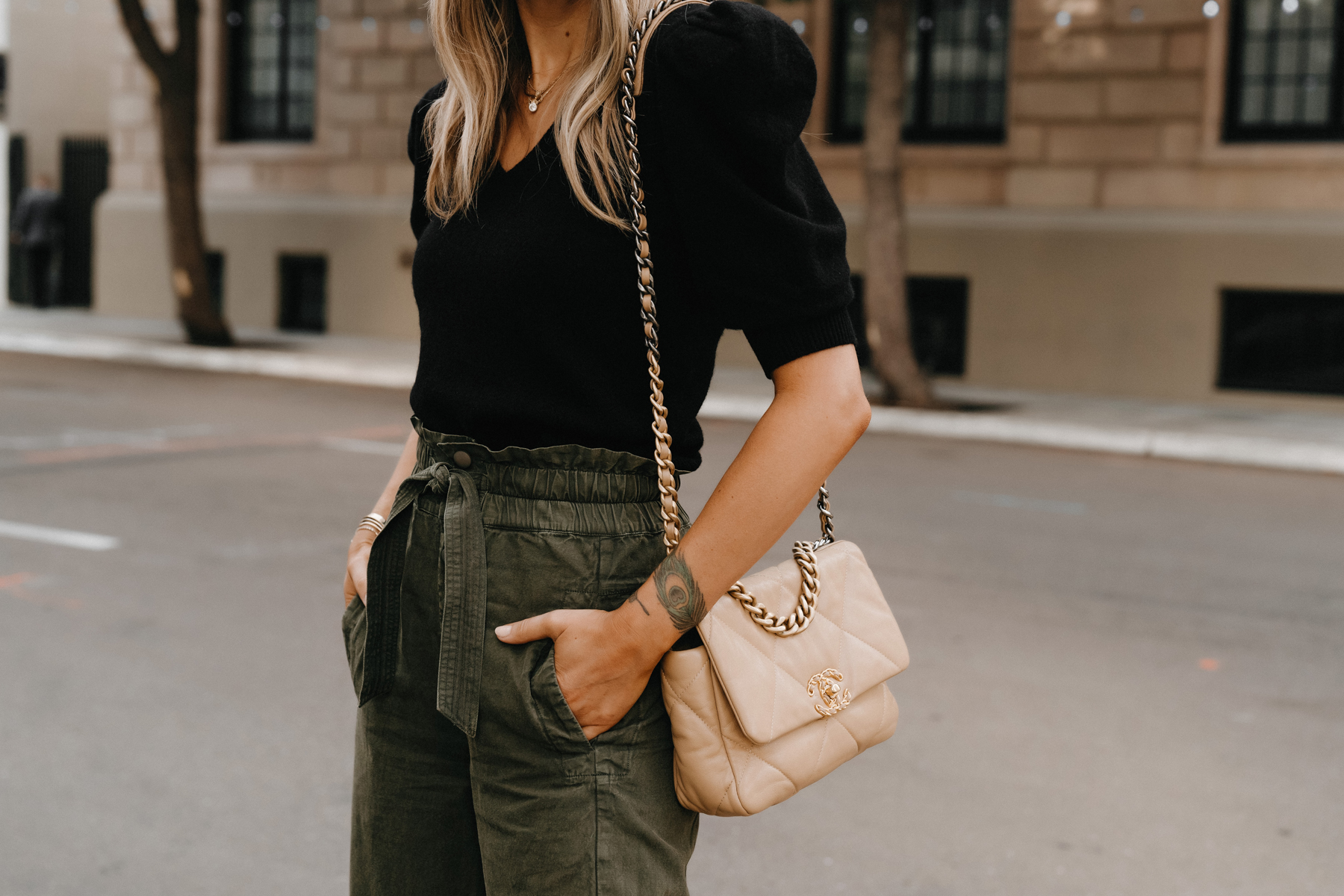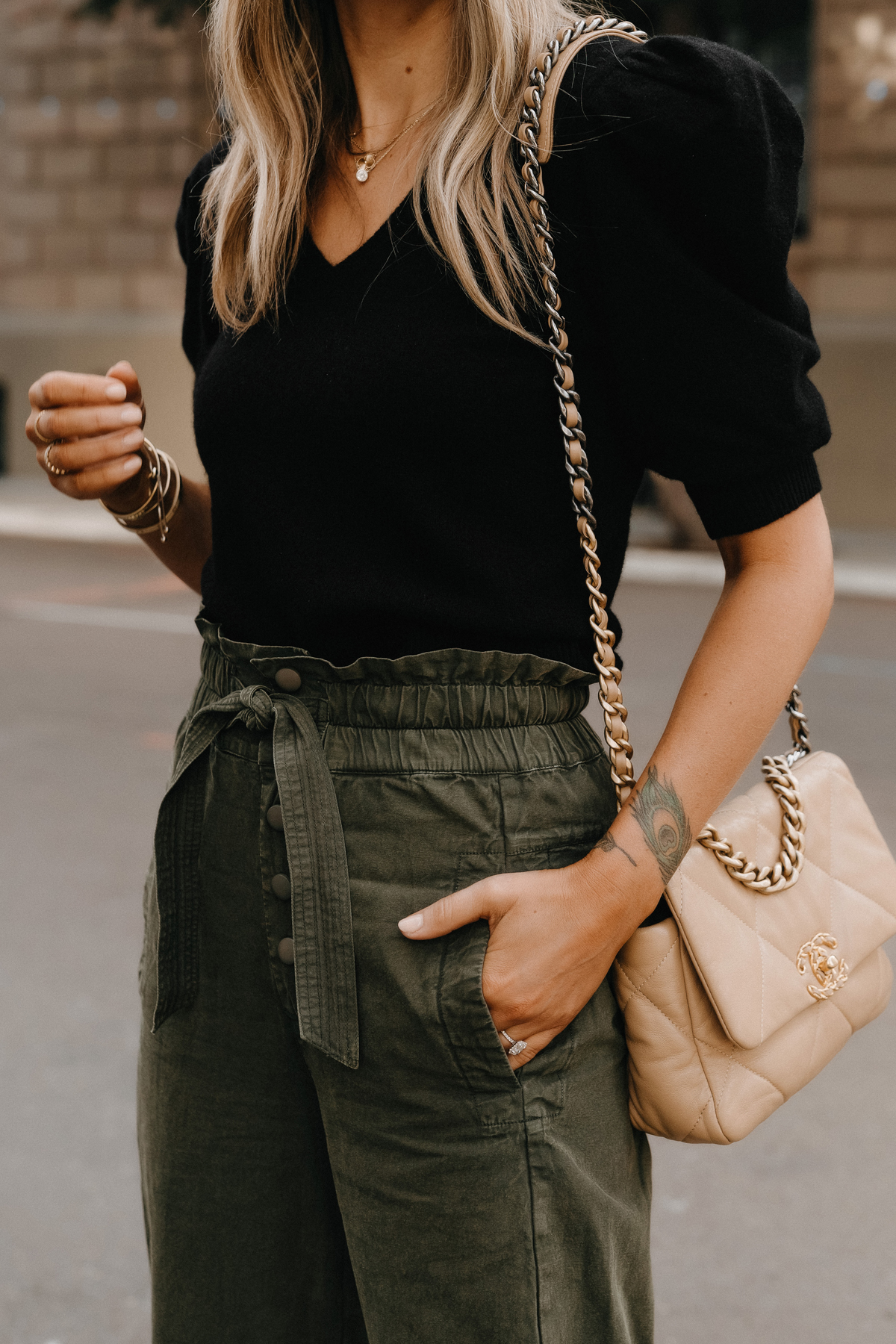 Photos: Arielle Levy
This post may contain affiliate links, meaning when you click the links and make a purchase, we receive a commission.