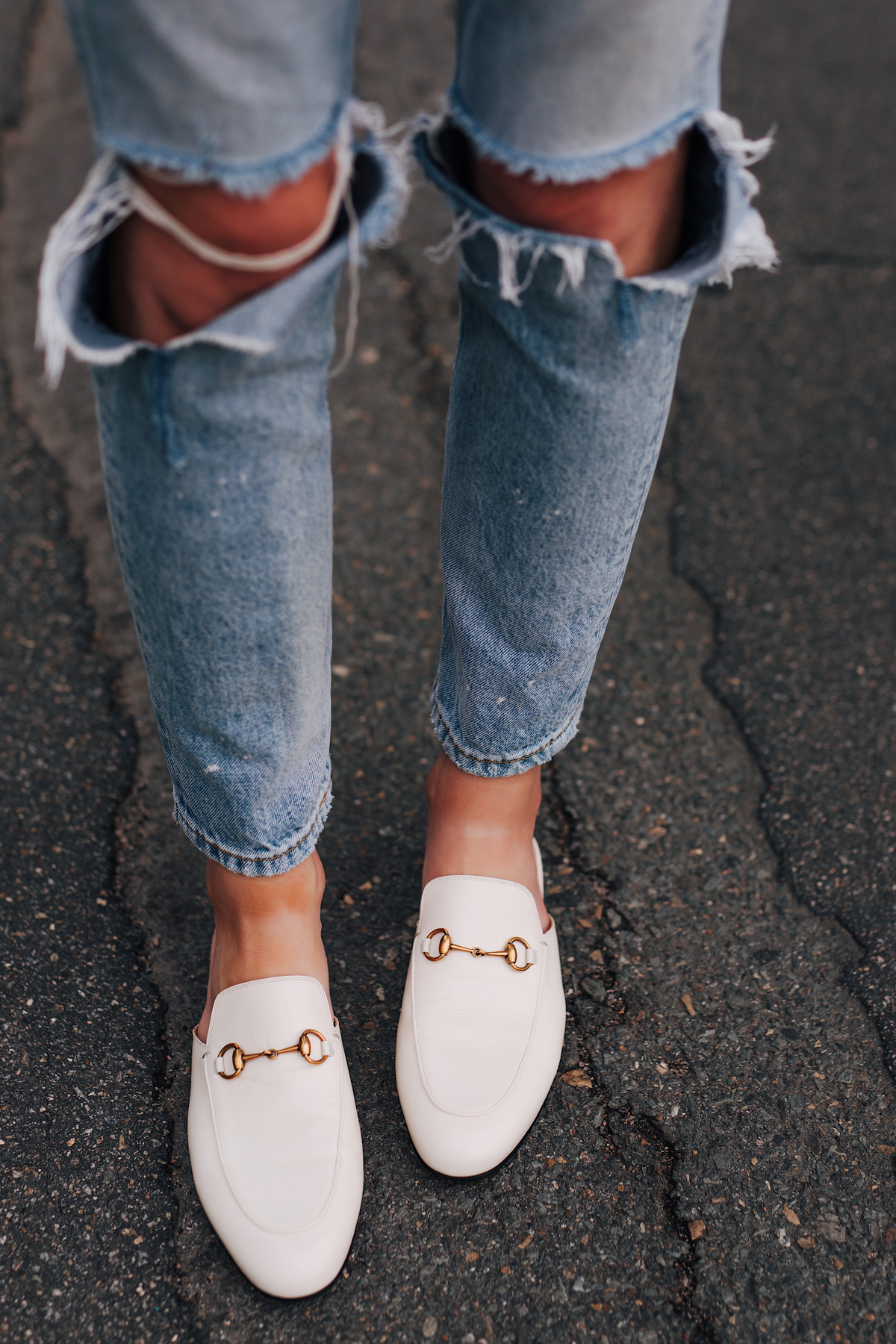 Everyone knows how much I love my black Gucci mules (read my honest review here). It's a simple fact that they're the most versatile shoe I own. So of course I had to get the white pair for spring/summer.
There's an another undeniable fact that the spring influence is real with this pair of mules. They lend a method of class and panache to any outfit I want to spruce up but not overdo it. As someone who is drawn towards neutrals, black & white being my favorite, I now have both color options to complete any look I might pull together. Don't be afraid to try white mules this season, that are a must for any fashion lover like me.
I've been wearing them non-stop with anything from a basic white t-shirt & jeans combo, to edgier ensembles. Pairing them with a graphic t-shirt, blazer, ripped jeans, and pop-of-color handbag elevates this outfit to a whole new level. Classic, timeless, effortless, and fun.
There is nothing more I need to say. But you will hear me say the words "white", "Gucci", and "mule" together a lot for a while.
White Mules