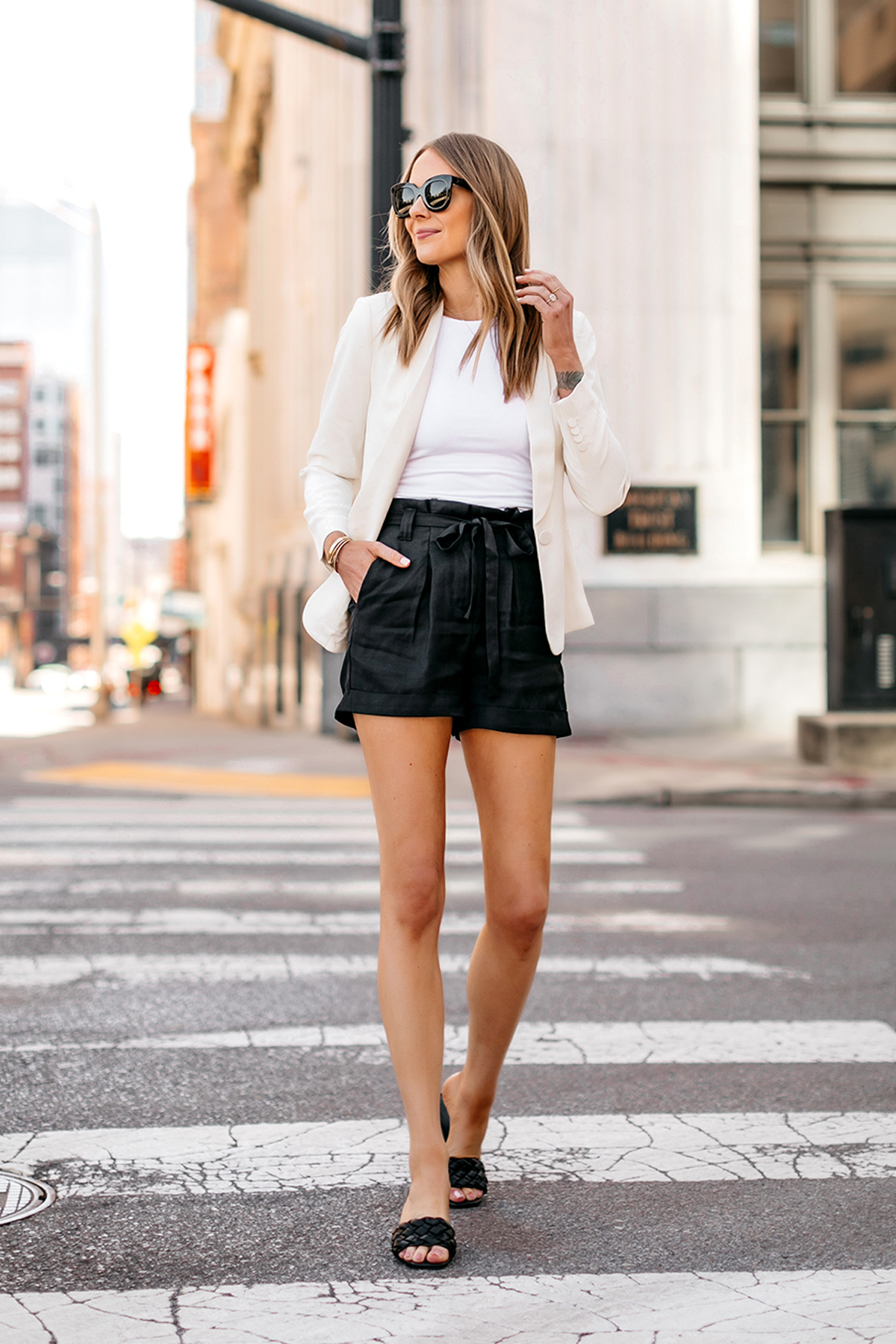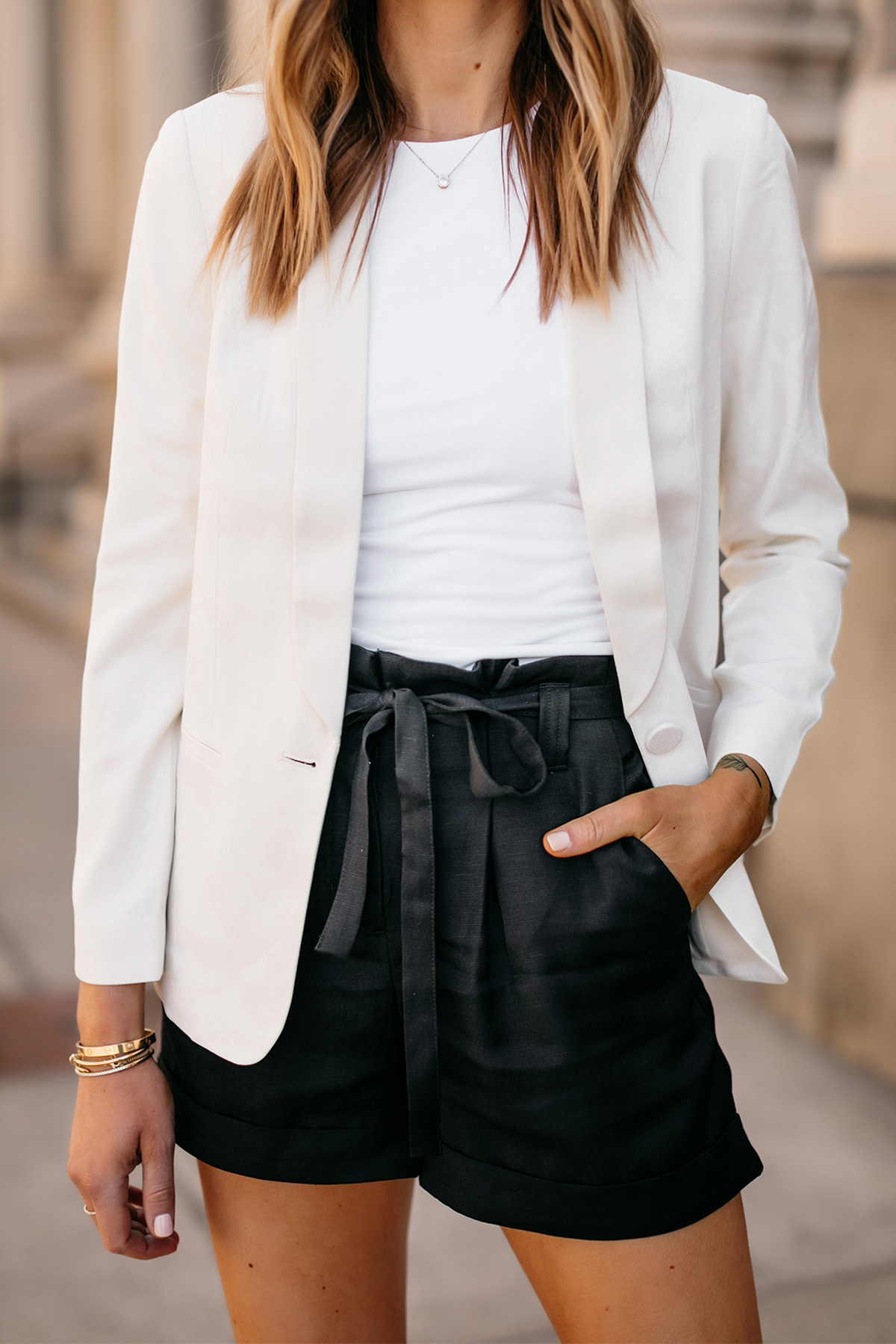 I always talk about how Express is my go-to for easy, affordable workwear. For years, they really have been my destination in terms of trendy yet professional clothes. With the world very slowly beginning to open back up and going back into a physical office being a possibility down the line, I wanted to share some workwear trends I'm loving right now from Express!
Every great work look starts with a blazer, and this white blazer is perfection. There are endless white blazer outfits you can create, and today I'm sharing two: one that's a bit more summer-forward and one that covers the legs a bit more. 
In look #1, I'm wearing a white blazer and shorts outfit. The shorts are high waisted black linen shorts with a paperbag waist, and I wore a form-fitting white bodysuit underneath to keep the look cinched and buttoned up. To tie it all together, I wore Express's incredible take on the famous Bottega Ventana quilted heel and felt ready for a day at the office with a patio happy hour in my future!
Modern Workwear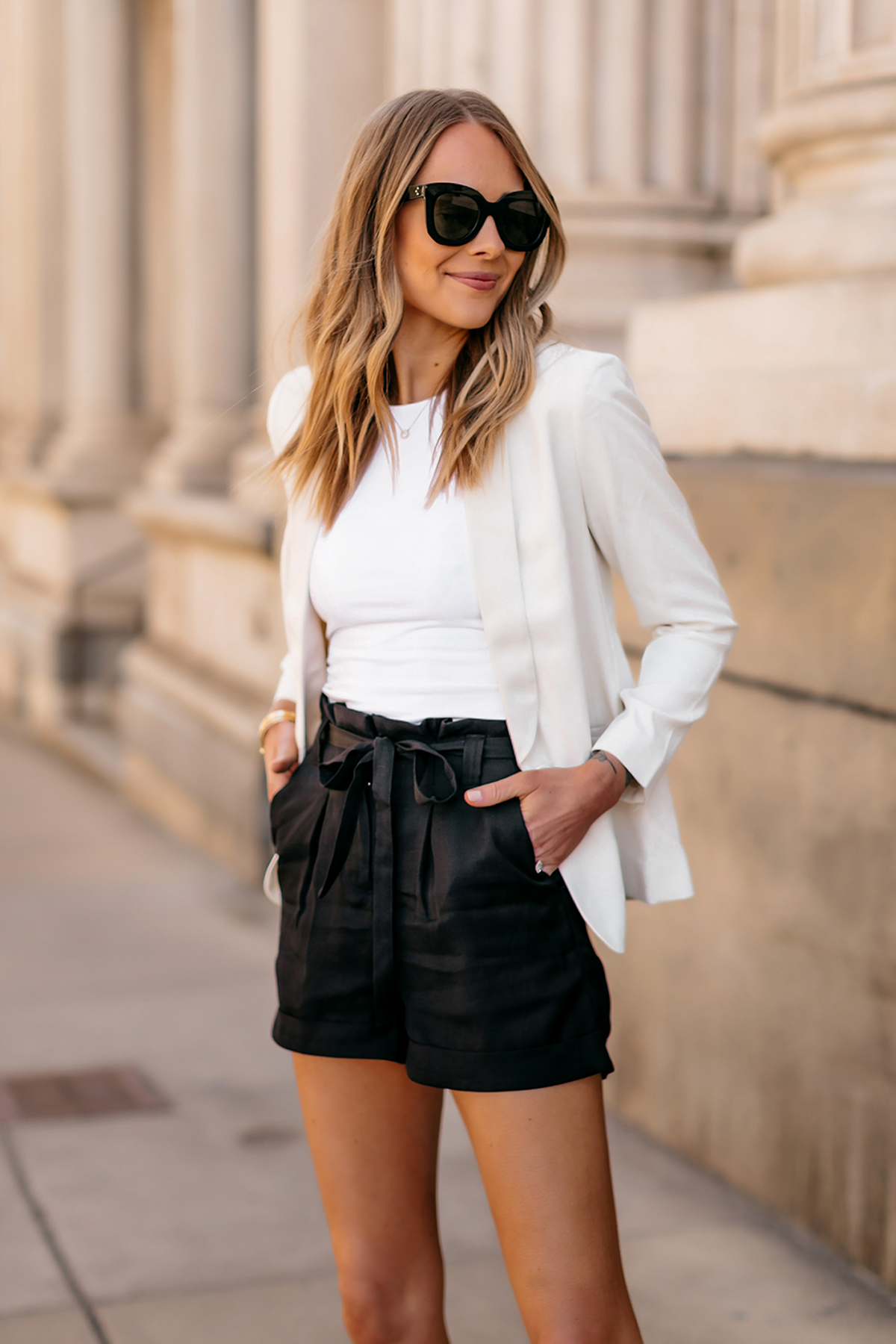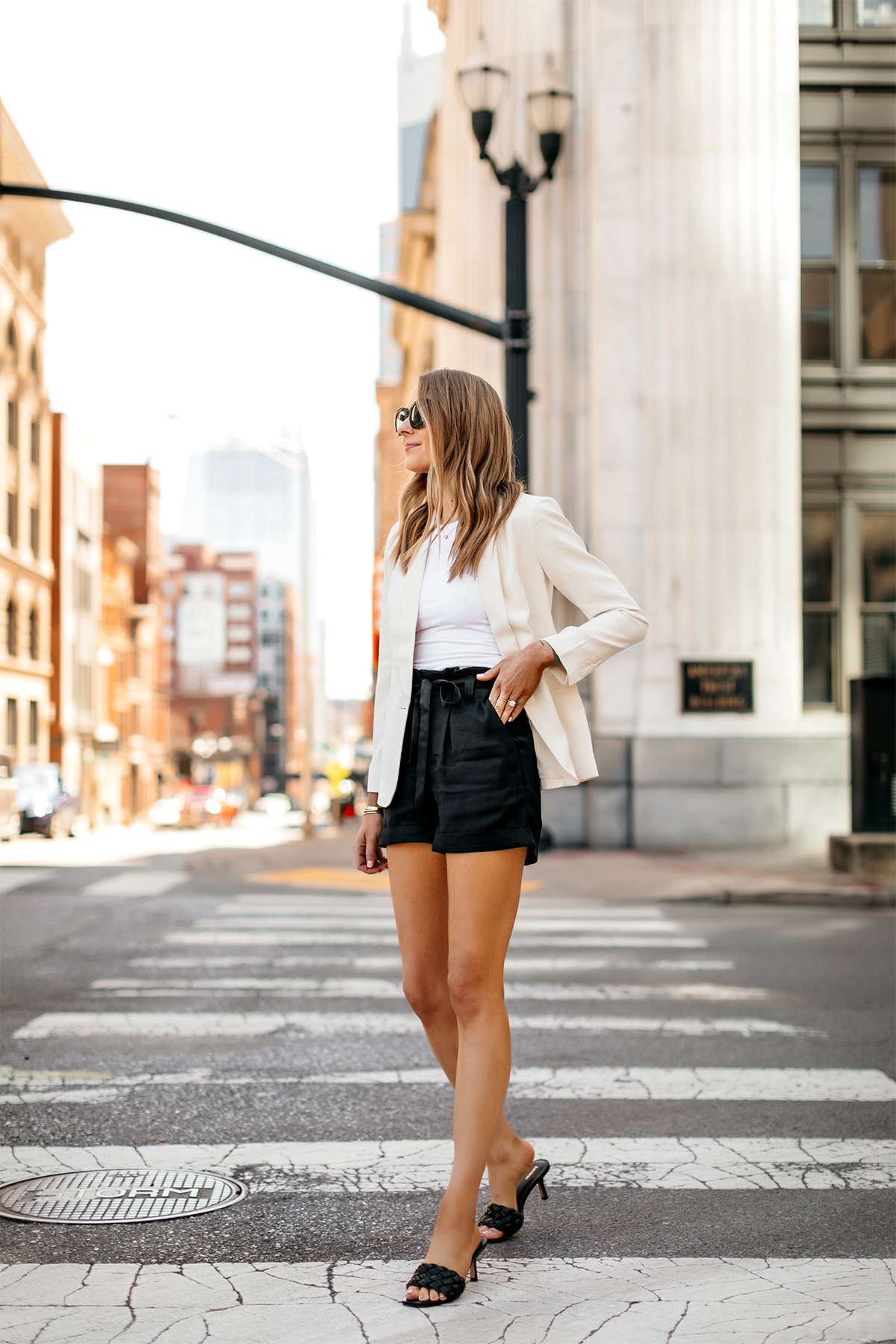 In look #2, I stayed with the same color story (black and white forever), but swapped out the shorts for a pair of super high waisted black mom jeans, and the white bodysuit for a black bodysuit. With the same pair of heels on, this feels bossy in the best way. This is the perfect workwear look to wear for a big presentation, or for a long day of meetings. It's both stylish and comfortable, which is a feat!
Both of these looks from Express are quintessential casual summer workwear outfits you'll have on rotation throughout the week!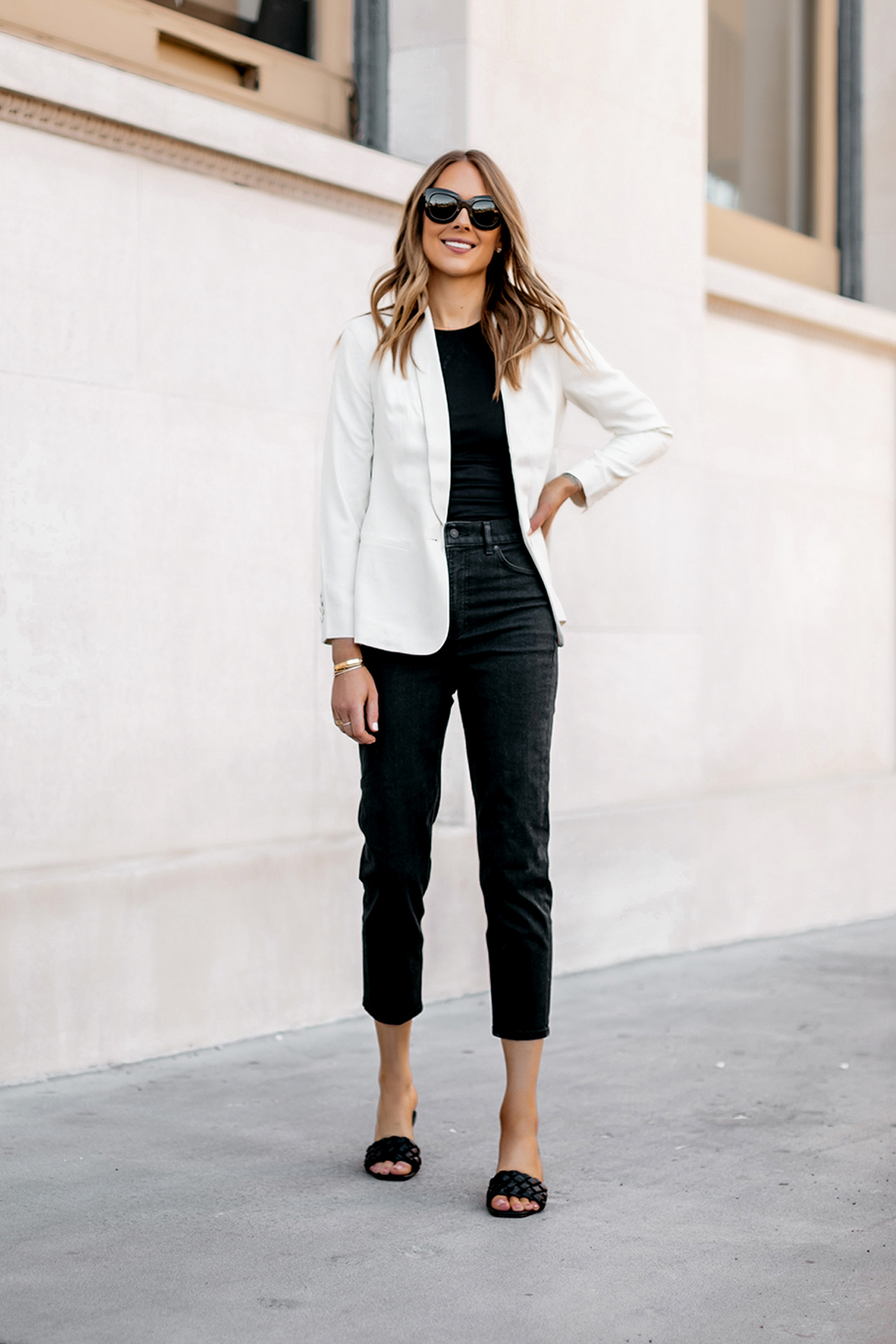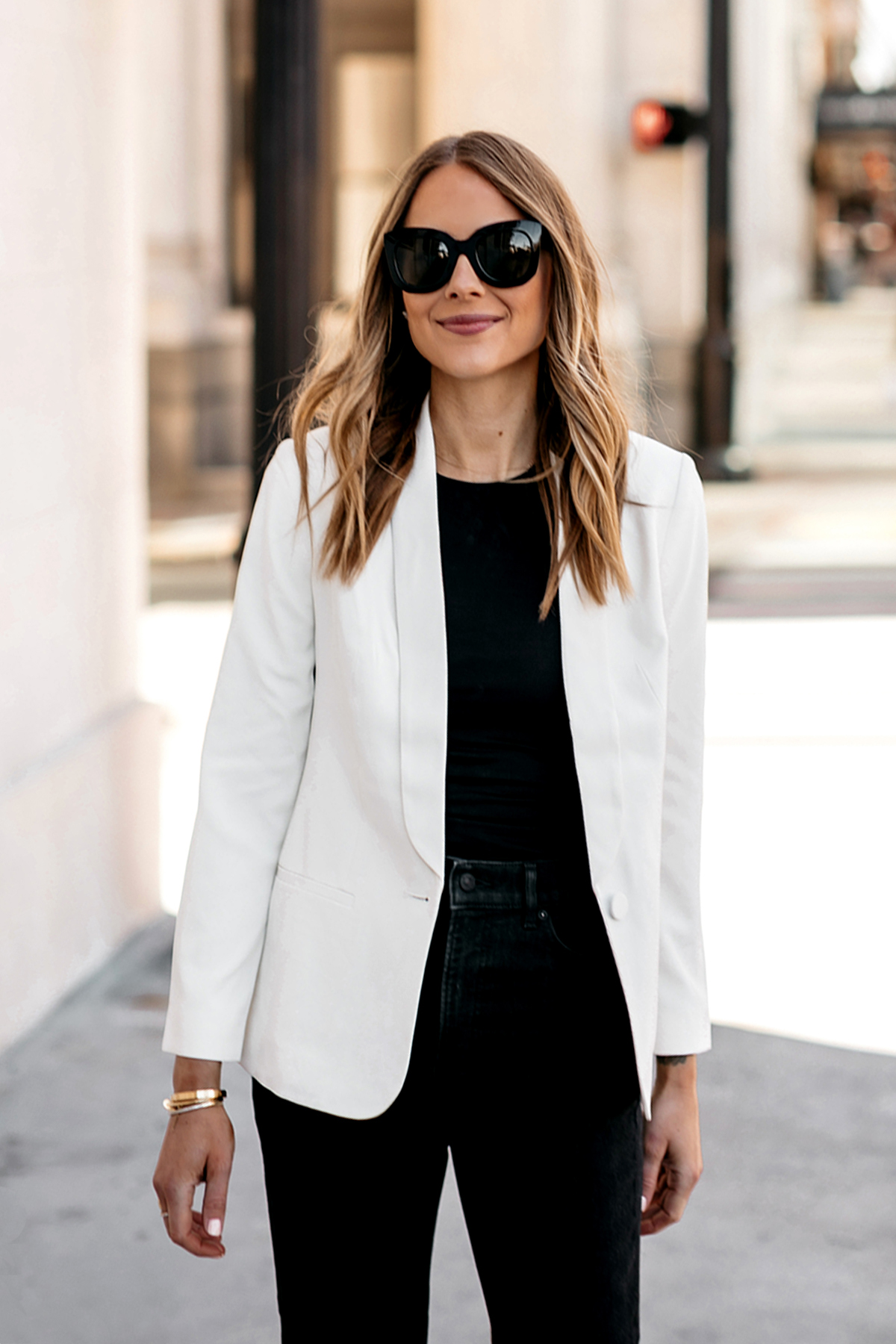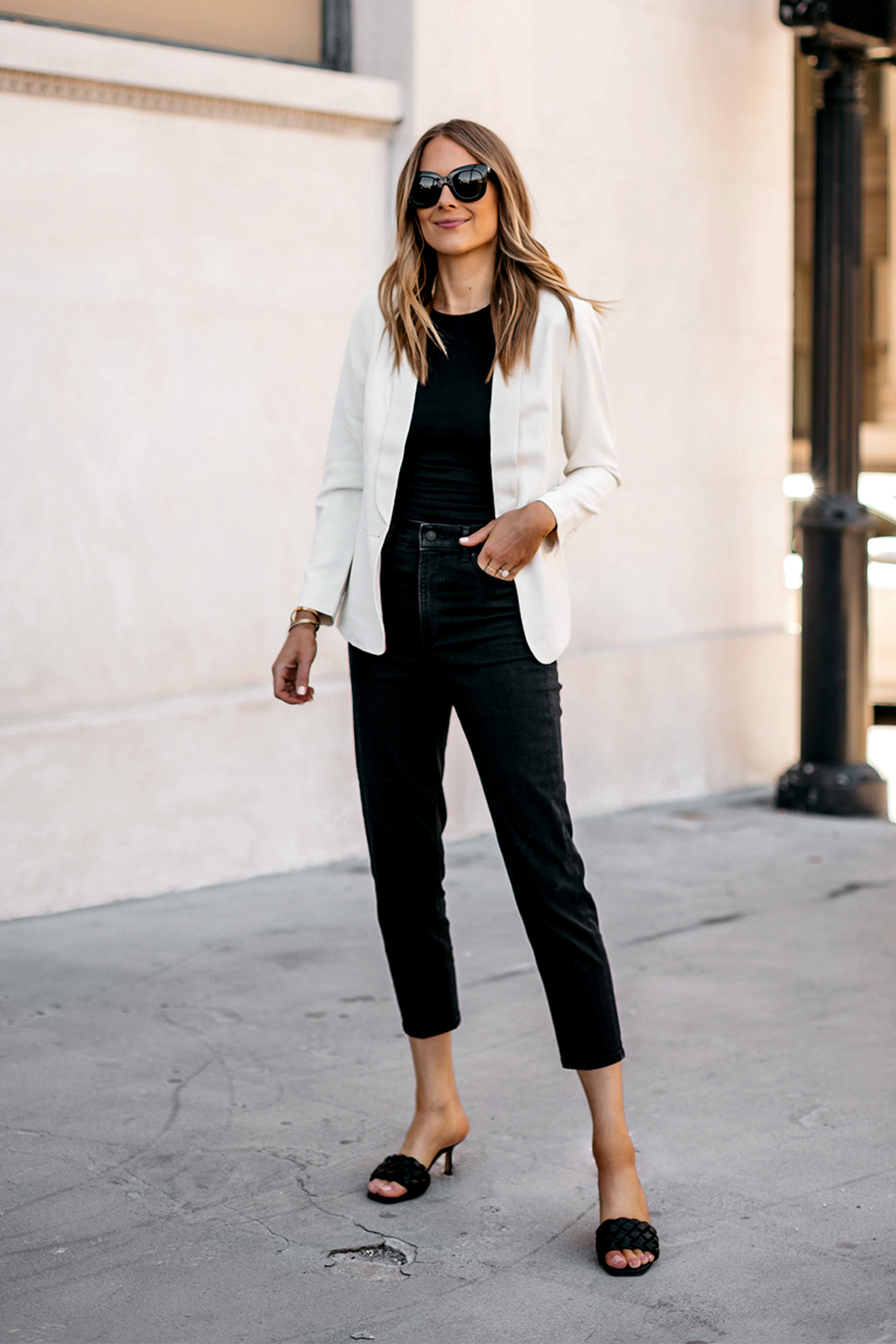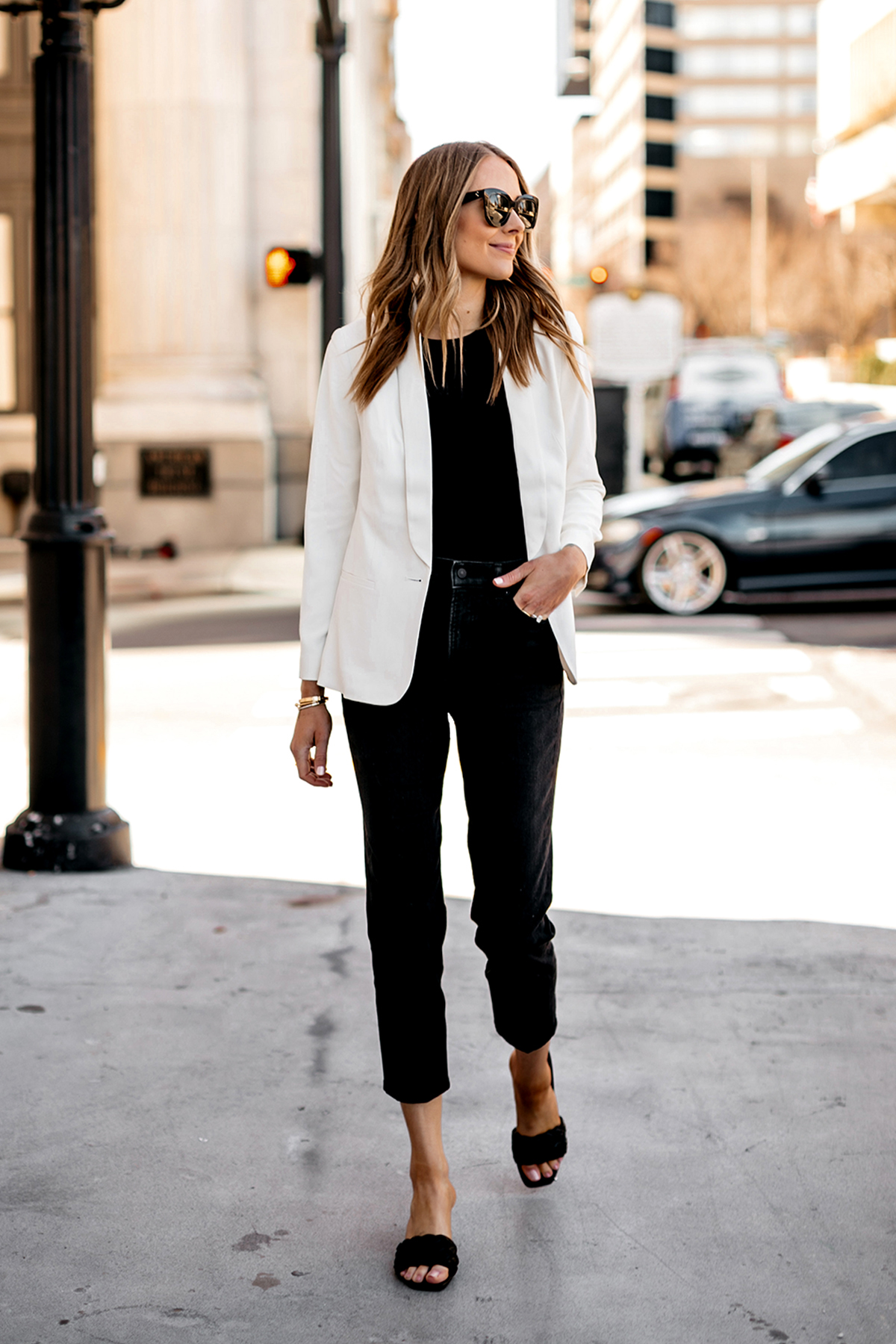 A special thank you to Express for sponsoring this post. All thoughts and opinions are my own.
This post may contain affiliate links, meaning when you click the links and make a purchase, we receive a commission.