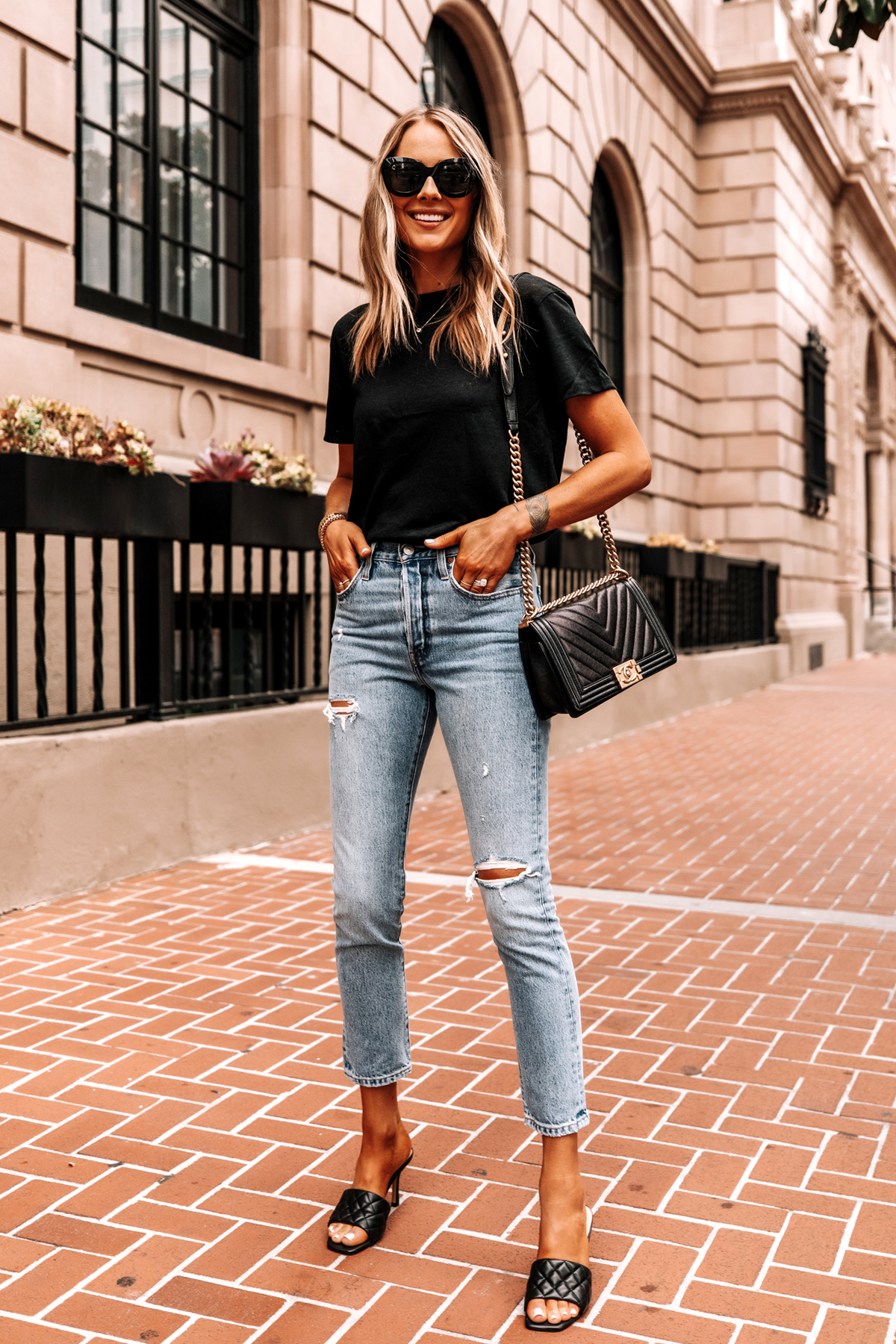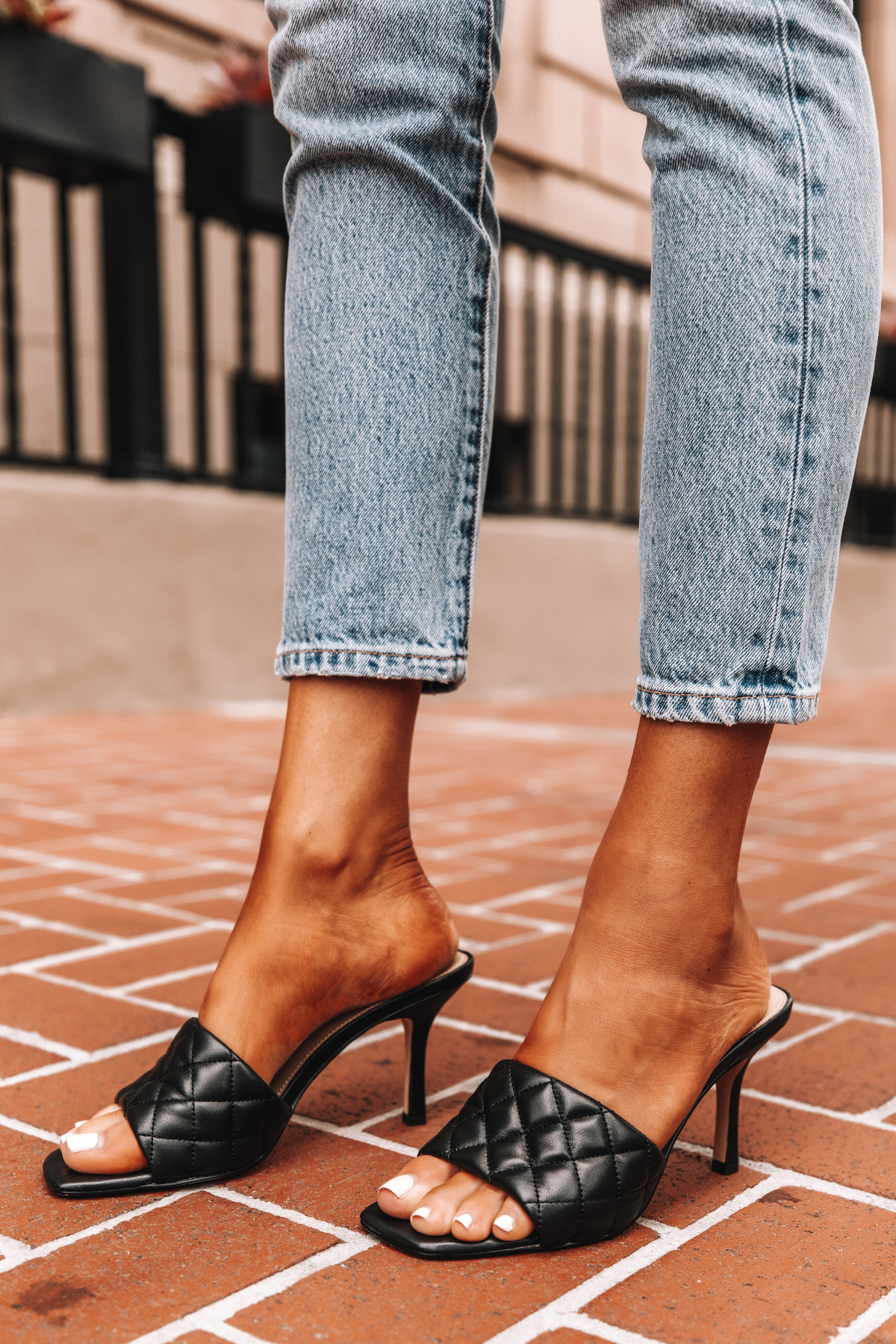 A t-shirt and jeans look is one of the simplest, most classic outfits you can put together. Although graphic tees are trending right now, there's something to be said for investing in an incredibly high-quality plain black or white t-shirt. If it's the right material and right price, it can last forever. For example, this perfect plain black t-shirt by Anine Bing on Shopbop.
Shopbop is one of the first places I think to visit when I'm looking for more high-end, high-quality pieces, especially when it comes to Anine Bing. She's one of my favorite designers—everything she makes embodies the chic minimalist look I love so much, including her Harper Tee. This 100% linen tee is the ideal crewneck, short sleeve shirt to pair with just about anything. I wore it with some of my favorite Levi's from Shopbop (the 501 skinny jeans), and this great pair of trendy heels by Villa Rouge to elevate the jeans and tee look a bit. But of course, sneakers are always a welcome substitute here! 
Really, with pieces this straightforward and classic, you can't go wrong no matter how you outfit them. Shopbop really is the best online retailer for high-end, high-quality staples. Check out more Anine Bing-inspired posts of mine from an outfit style guide and street style guide, to her famous graphic tees and one of my go-to weekday outfits!
Anine Bing Style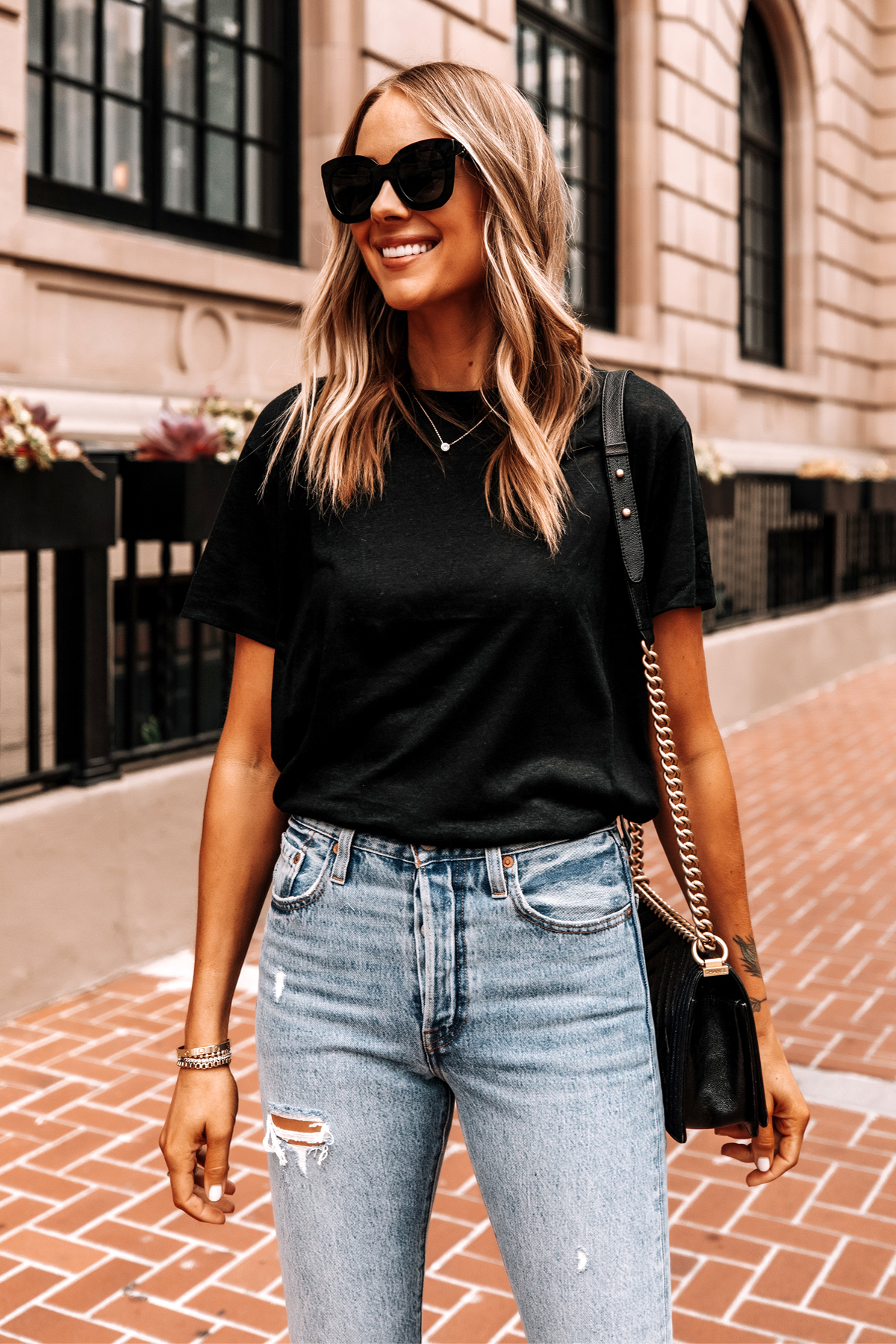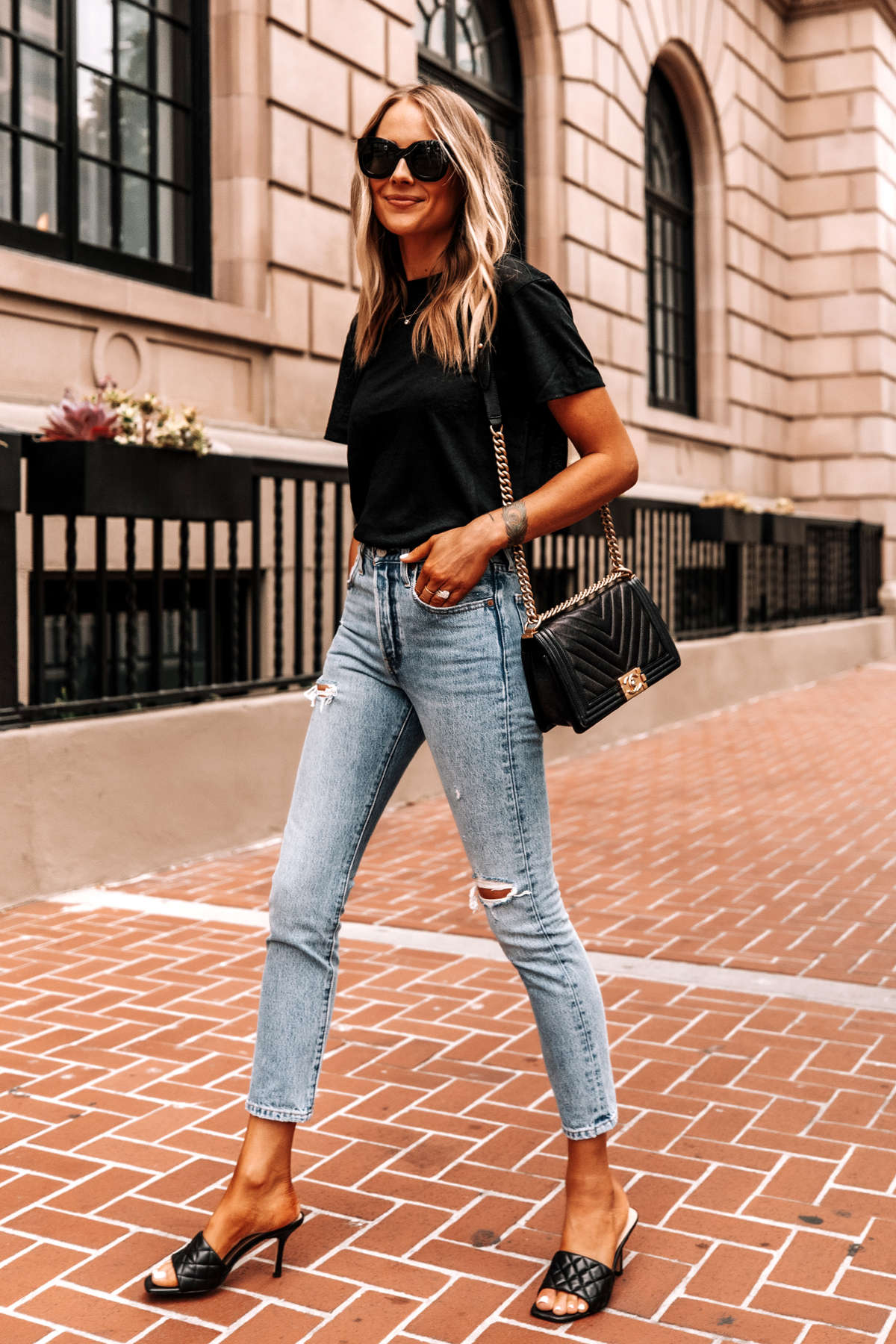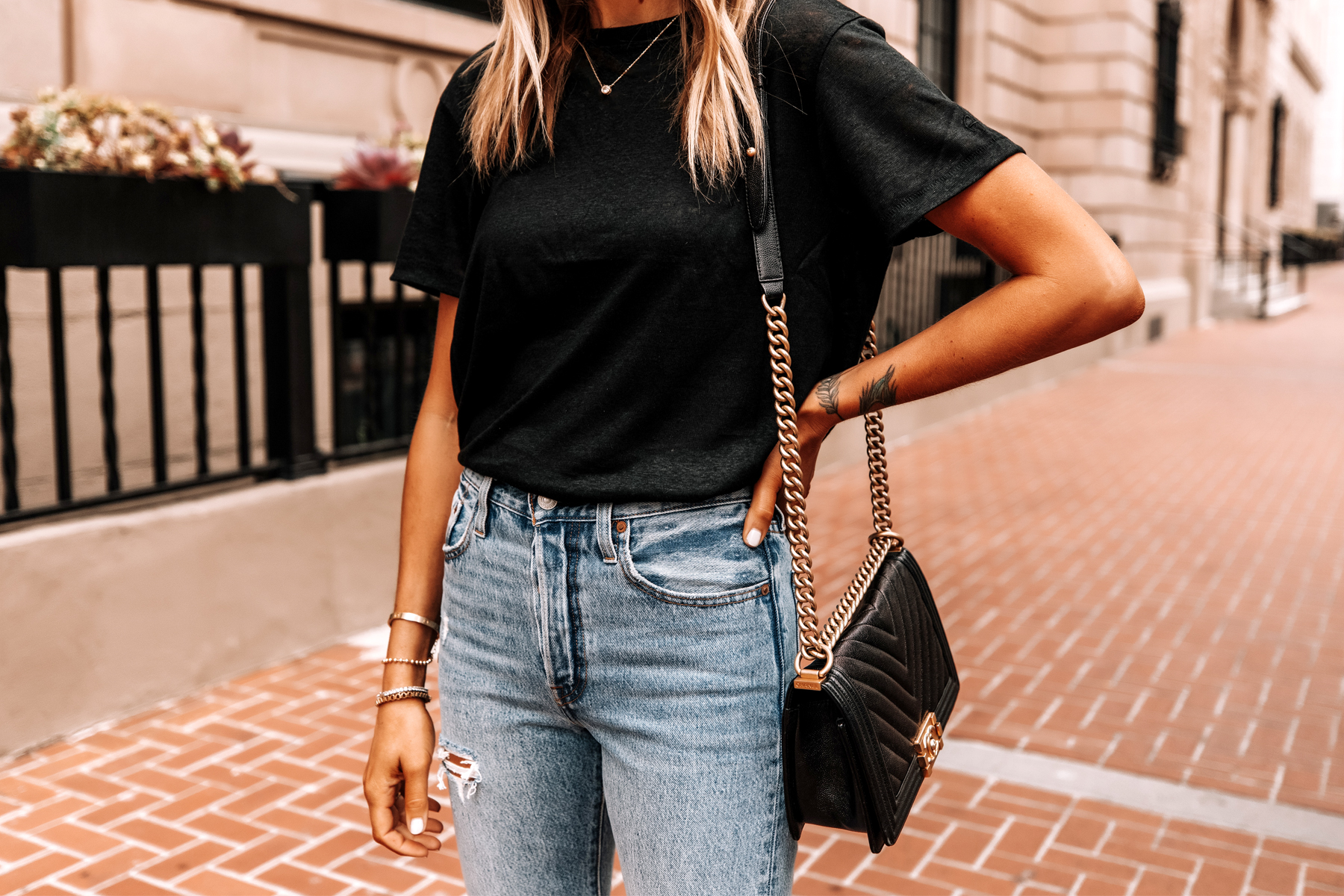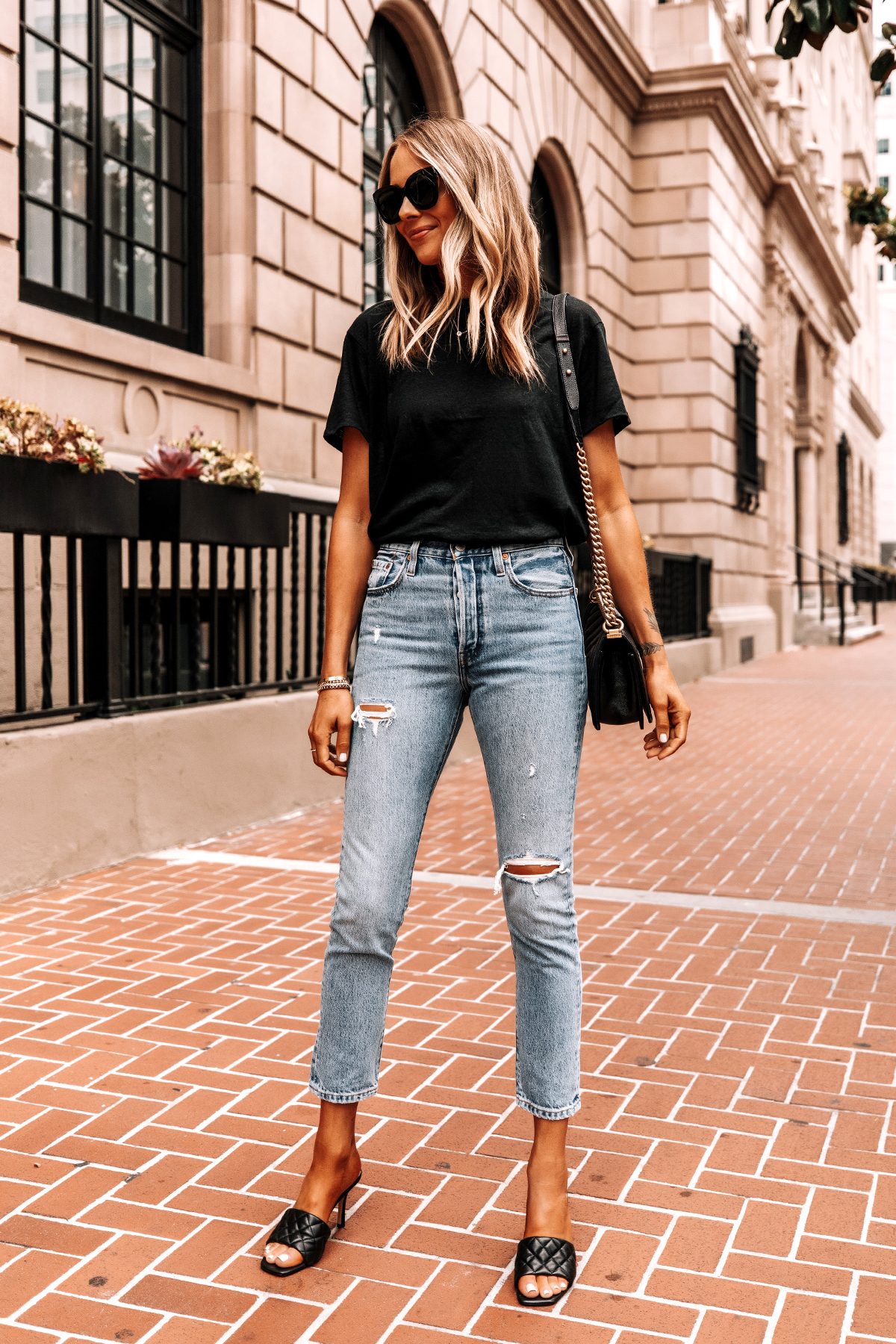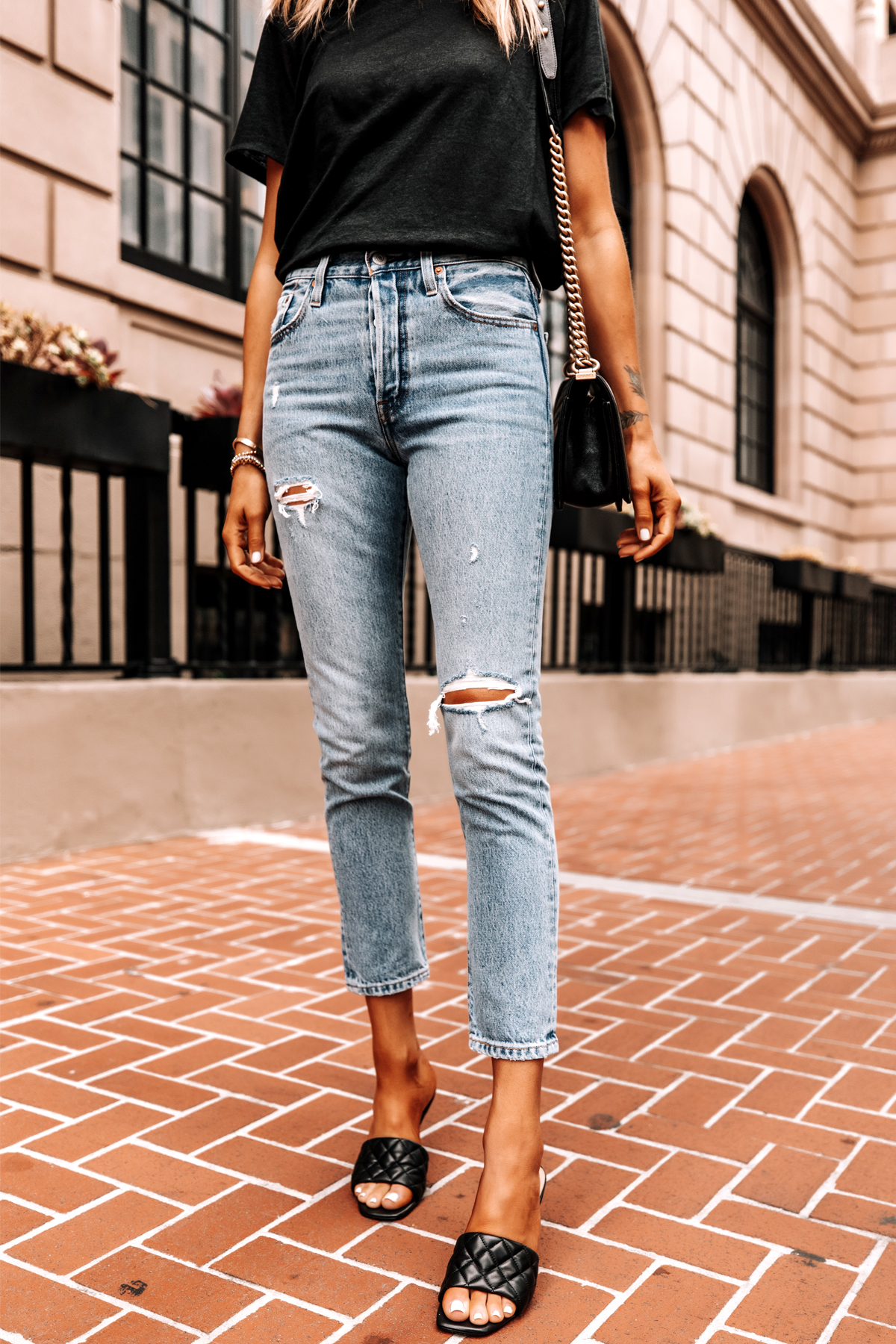 Photos: Arielle Levy
A special thank you to Shopbop for sponsoring this post. All thoughts and opinions are my own.
This post may contain affiliate links, meaning when you click the links and make a purchase, we receive a commission.