This summer I have been doing a lot of traveling and I have so many more trips planned over the next few months! From Nashville and Dallas to Scottsdale and New York, these quick summer trips have been some of my favorites. I love sharing my journeys with you guys, but one of my favorite things is to share is what I packed for each trip! Whether I'm talking about the outfits I took, my carry-on essentials, or the luggage I used. For me personally my favorite part about packing is the luggage and gear. Maybe it's my personality and that I love everything to be organized! Either way, this summer Cuyana quickly became my favorite for all things travel. I shared a lot of their pieces over the last few months and how I use them for my summer trips, but today, I'm sharing my favorite pieces and why I love them so much!
Summer Travel Essentials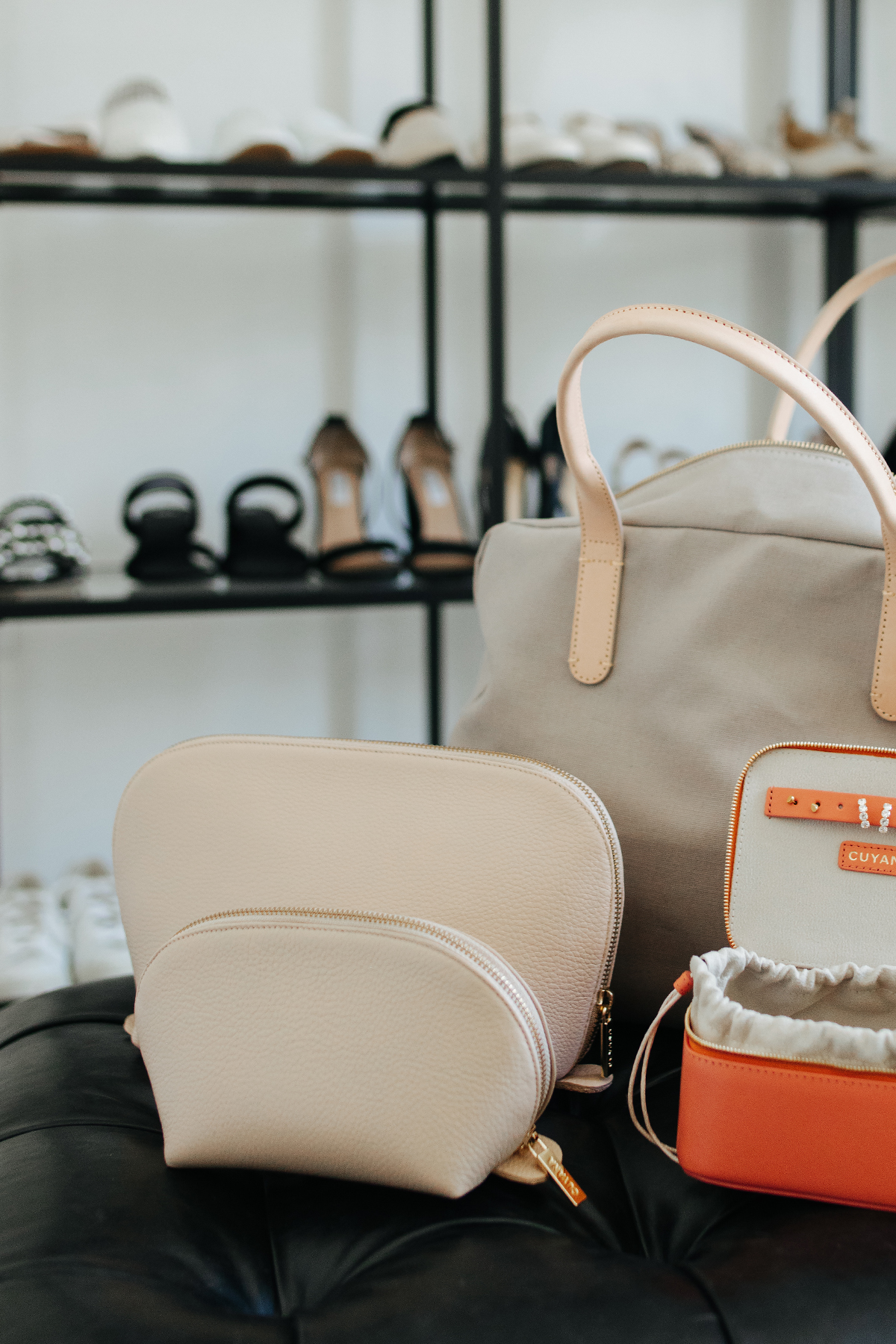 Let's start with the overnight bag. This is the perfect size for a quick weekend getaway, a carry-on bag, or a backup bag in case you buy too much on your vacation. Travel tip: if I'm going somewhere I know I'll be shopping, I'll pack and empty duffle in my suitcase that way if I need more room, I have it! This bag is PERFECT for that. 
Next up or these travel cases. You can use them for anything, really, but I have found them best for my makeup and bushes. They are the nicest quality and literally hold so much! I use the smaller one to hold everyday essentials in my handbag. They come in a ton of colors and you can also have them monogrammed. Great gift idea for the holiday season!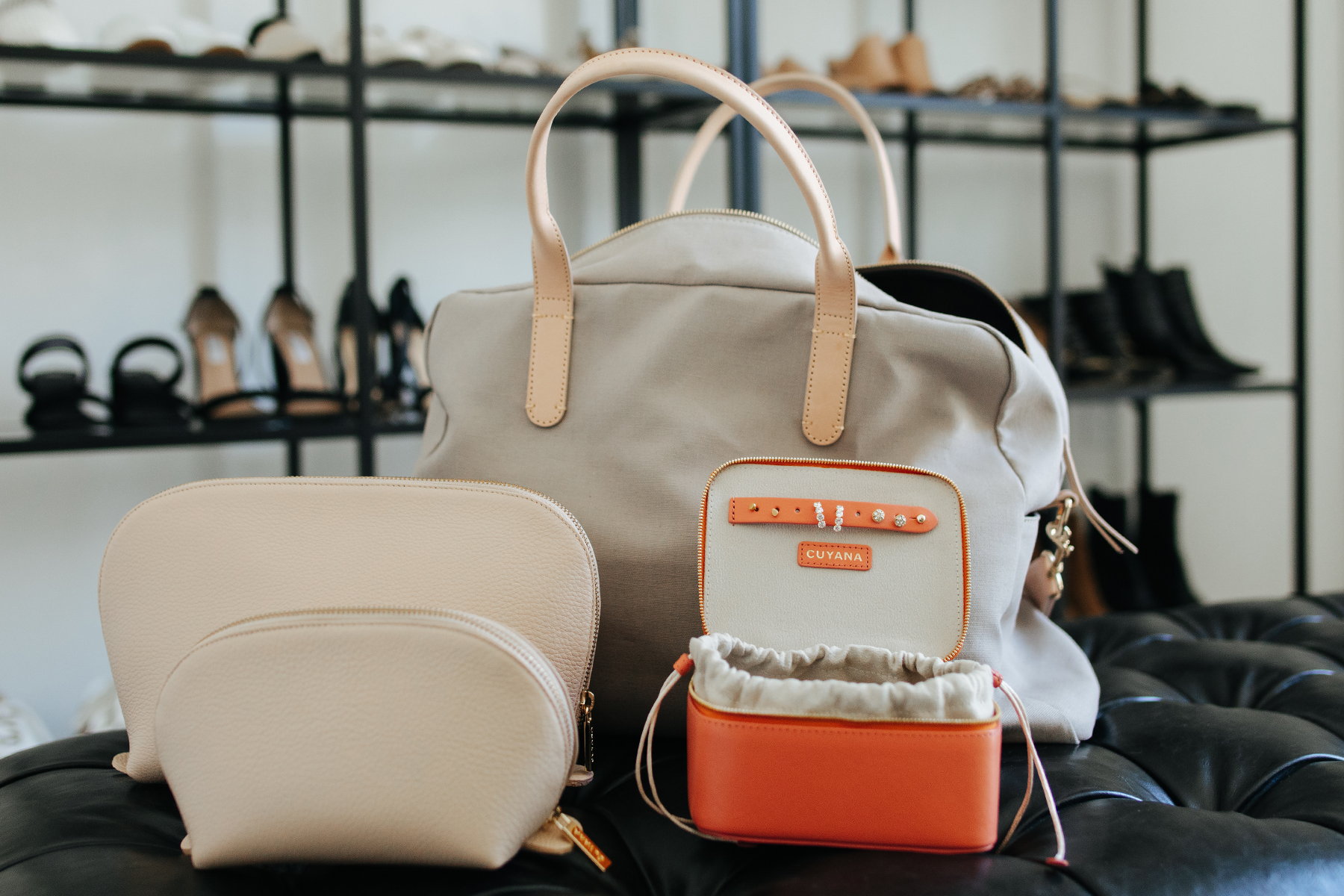 The newest addition is this travel jewelry case. You guys always asked me how I traveled with my jewelry and I never had a good answer until now! This case a SO good. I love that you can keep your earrings separate so the won't get damaged. It's pretty roomy so you can definitely take all your favorite accessories with you!
Finally, when it comes to traveling during the summer months, I always like to wear styles that are not only comfortable, but stylish too! This silk cami is perfect for that! Easy to wear this look on a plane with sneakers but then dress it up for a night out with a fun pair of heels. Another comfortable item Cuyana offers are their bodysuits. I'm loving this black tank bodysuit - its super flattering!
If you're planning any trips over the next few months, definitely check out the travel items Cuyana has, I know you won't be disappointed. I'm heading back to Dallas and then Chicago in August and I know these travel items will be coming with me!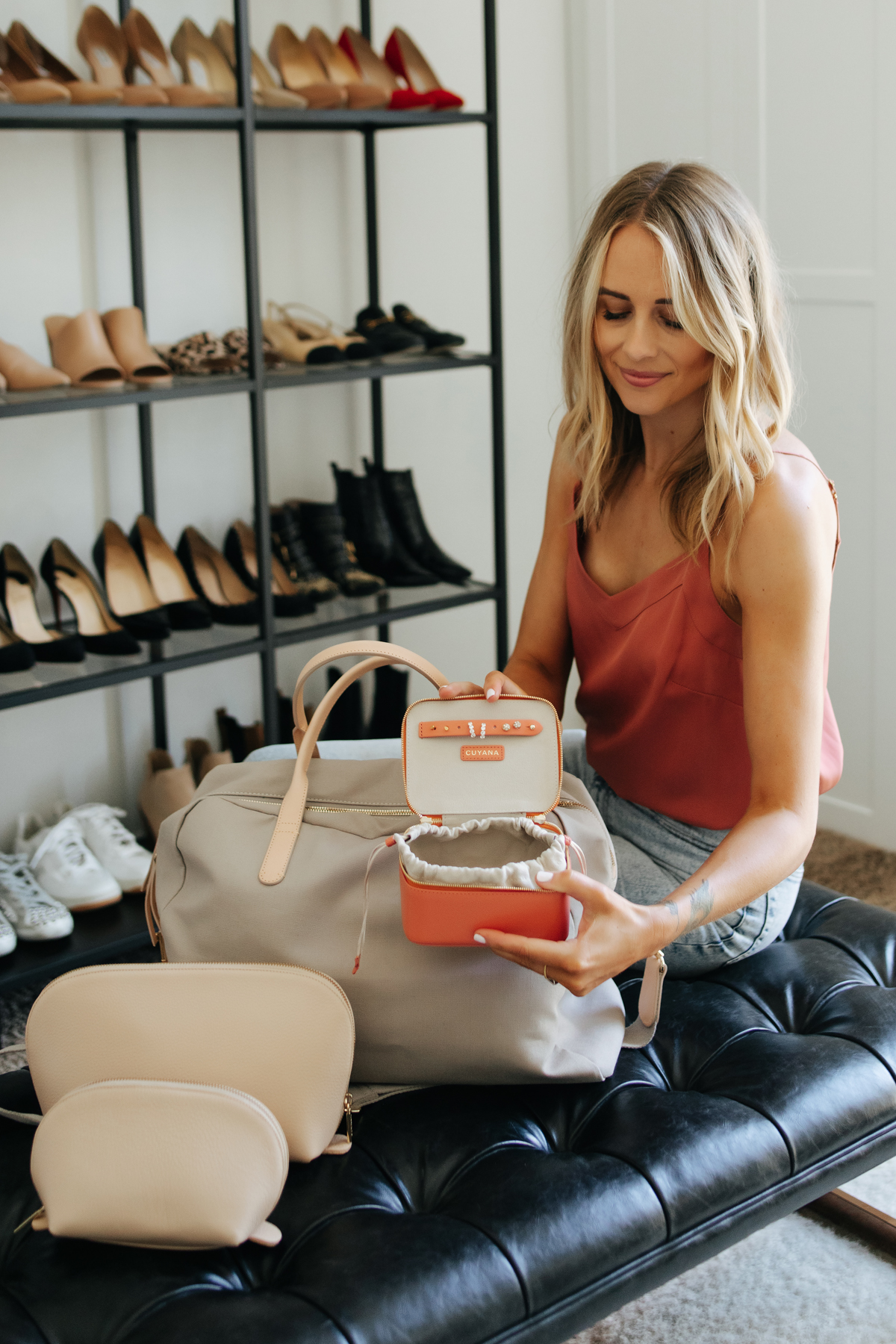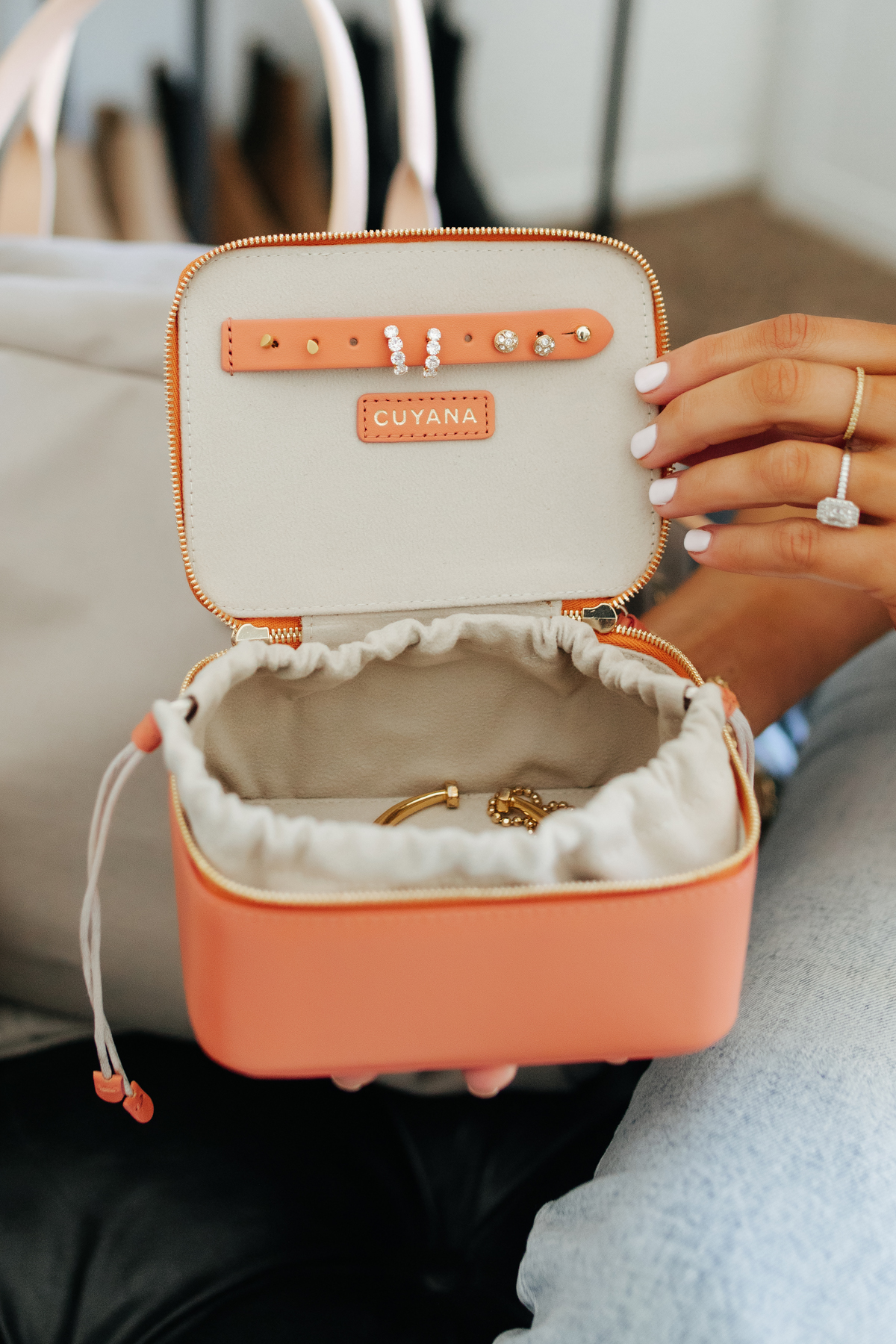 A special thank you to Cuyana for sponsoring this post. All thoughts and opinions are my own.
Photos: Arielle Levy