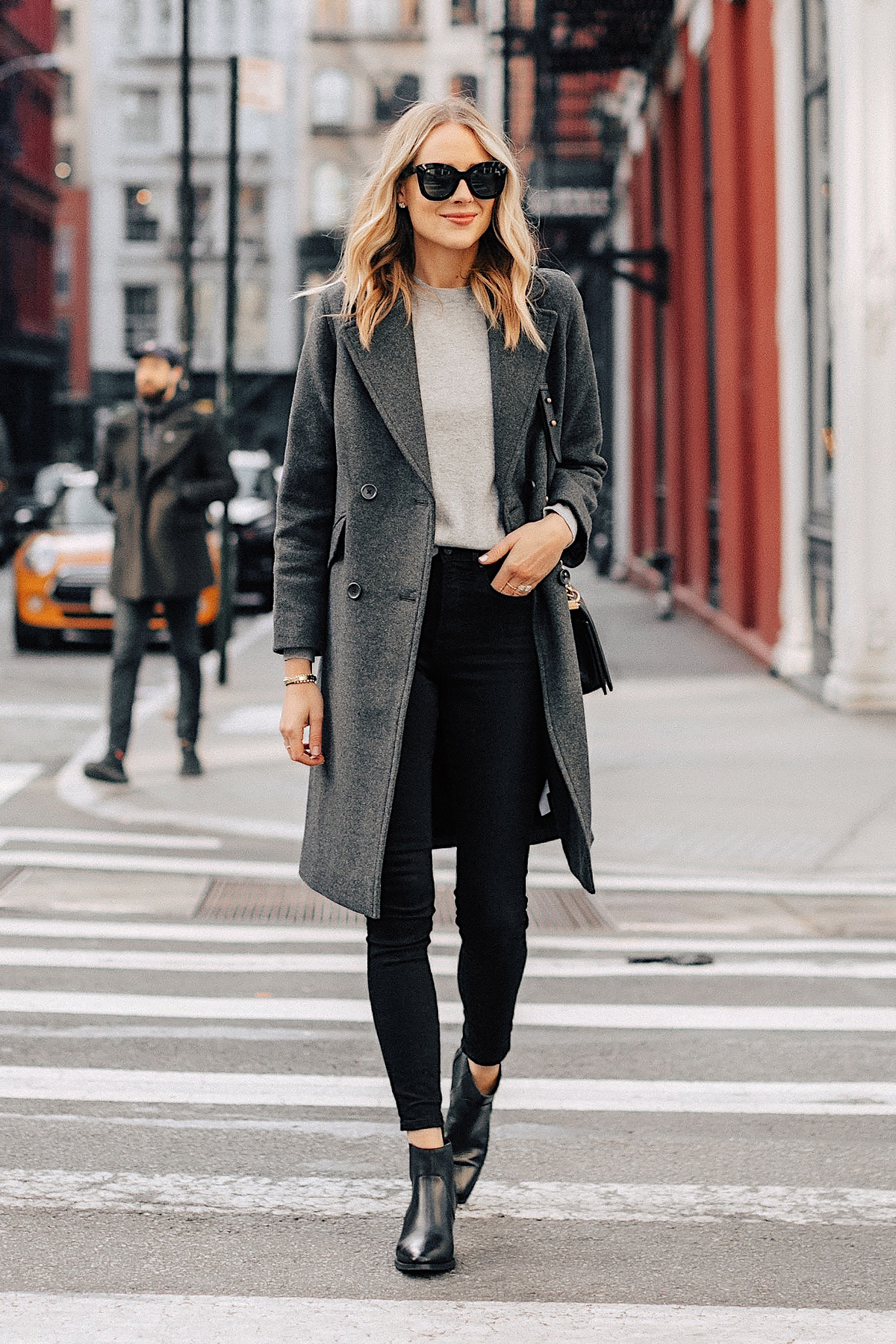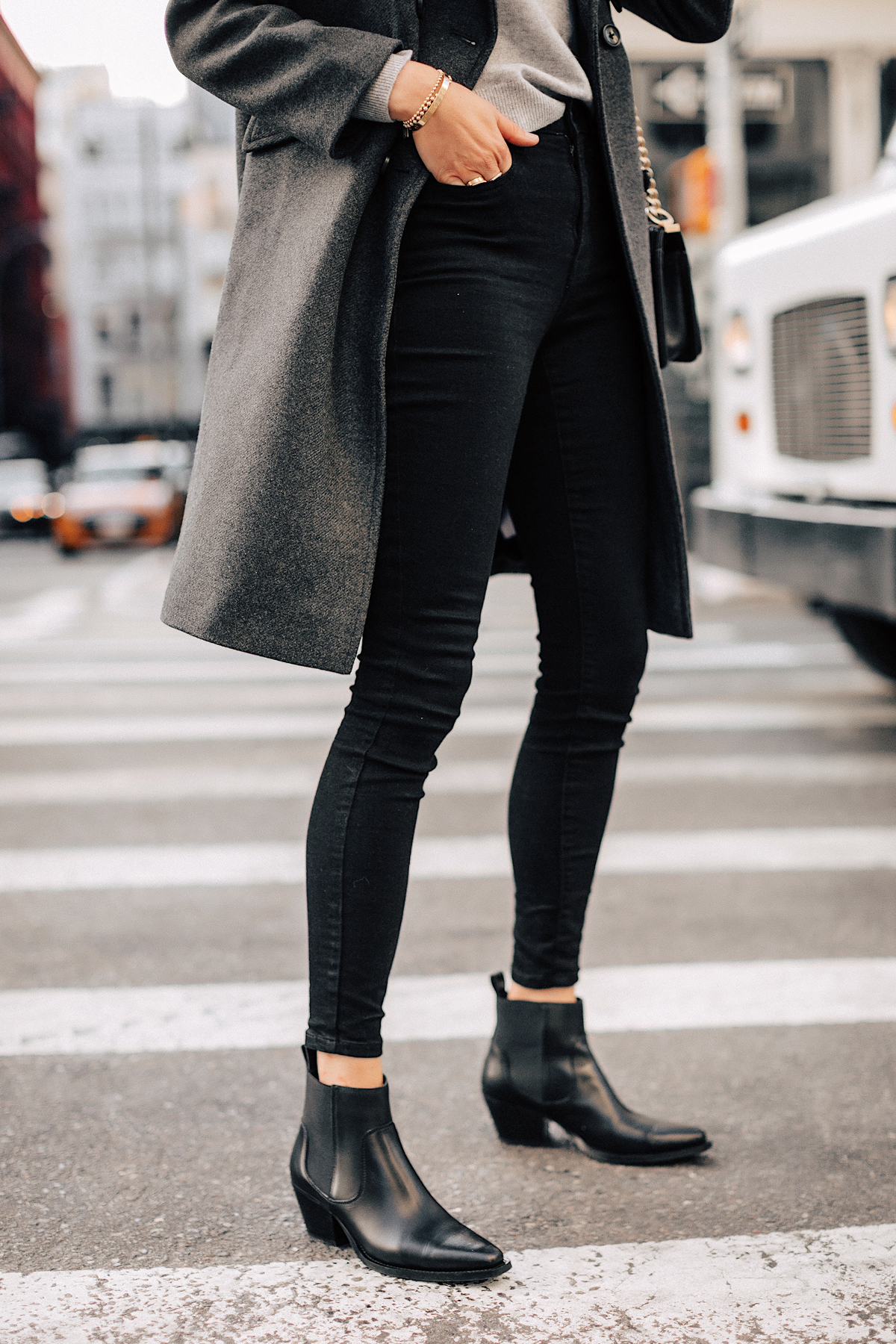 Everlane has become my go-to for all things (and I mean all things) basic. Their high-quality, minimalist approach to fashion is just too perfect to pass up, especially when it comes to winter layering. In fact, I've relied heavily on them in terms of building out my winter capsule wardrobe and so far, I couldn't be happier with it!
The other week in NYC, I wore one of my favorite classic winter outfits to date from Everlane. From the coat to the sweater to the jeans and booties, it was literally all them and one of the best Everlane outfits ever (if I do say so myself). The Italian ReWool Overcoat is the perfect weight for the winter without bogging you down while keeping you super warm, the sweater is classic Everlane cashmere and truly my favorite one to wear, and the jeans are their high rise skinny that I'm convinced look good on everyone. To pull it all together, I put on their version of the western bootie in all black, which could not be more comfortable to wear all day-long, even in NYC.
Truly, creating Everlane outfits is as easy as it gets—the options are endless if you buy smart. Treat yourself to some elevated classics this winter! 
Everlane Winter Staples