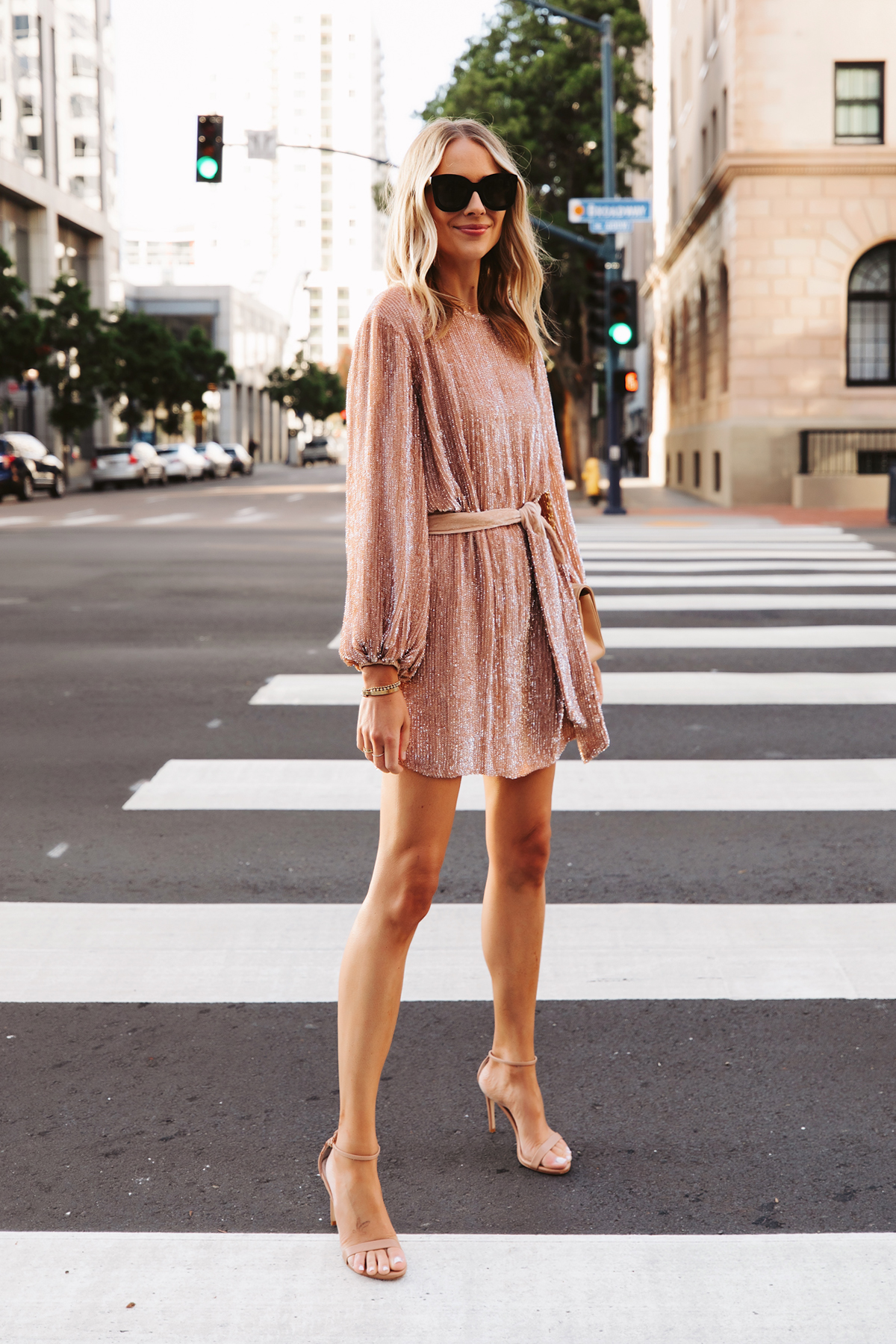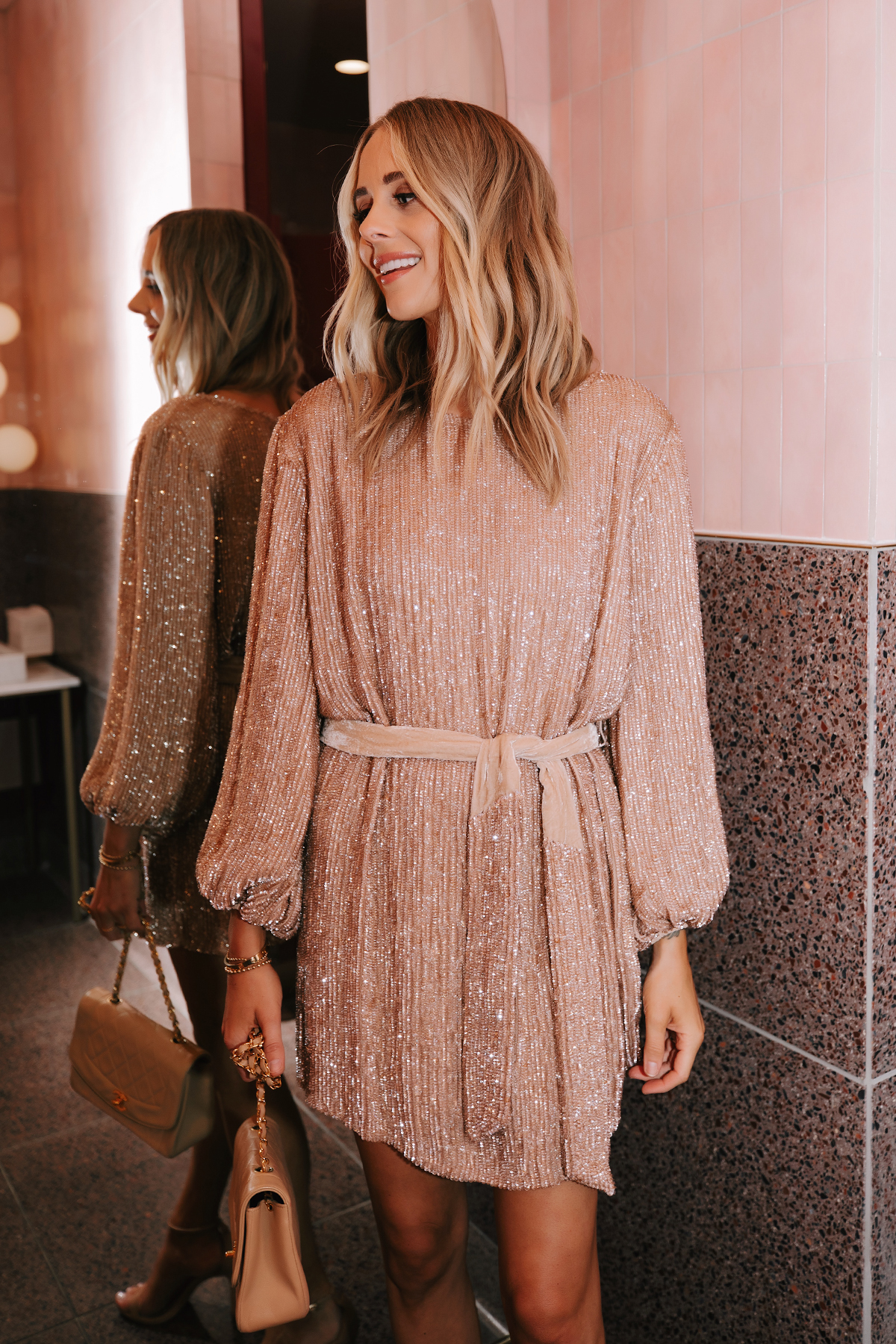 'Tis the season for holiday parties, which means all the dresses. Getting dressed up for holiday events may be my favorite time of year, truly. Shopping all the fun, festive dresses really brings out the feminine side of me and pulls me away from jeans for a second, and I love it.
If you're looking for the perfect dress for not only Christmas but New Year's, look no further because I've found the perfect one. This short sequin dress is iconic (I wore the white one to my bachelorette party!). The length keeps it flirty, but the belted detail and long sleeves keep it supremely sophisticated. There's no denying that this is the time of year to pull out all things glitter and sequins, and this holiday party dress delivers on both fronts! Buy it and wear it as your office holiday party dress, your friend's Christmas party dress, or even just as an annual holiday cocktail party dress! And of course, it's basically the perfect short sequin dress for New Year's Eve.
Whether you're wanting something to wow a Christmas crowd or to ring in 2020, you'll turn heads in this dress!
Holiday Dresses