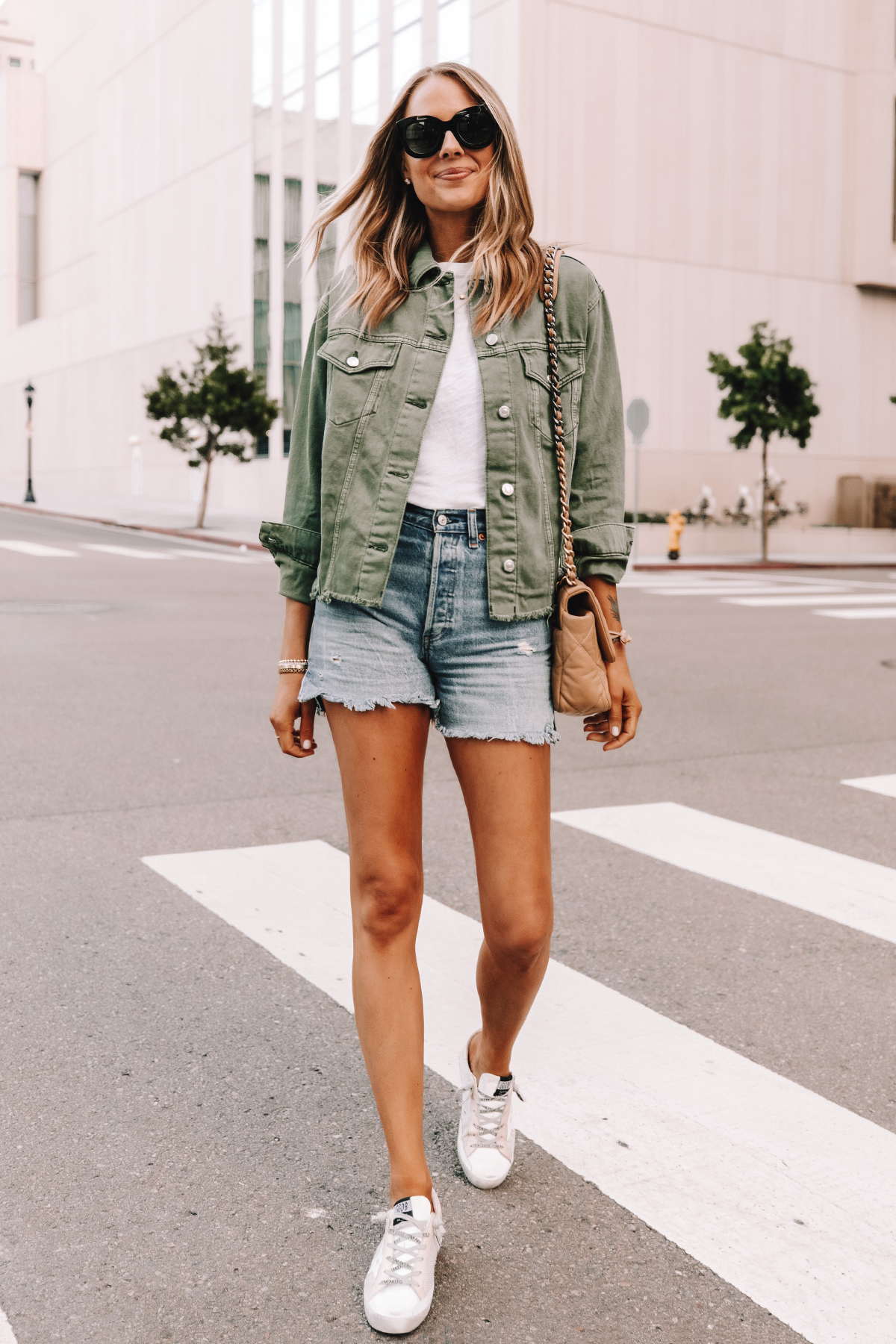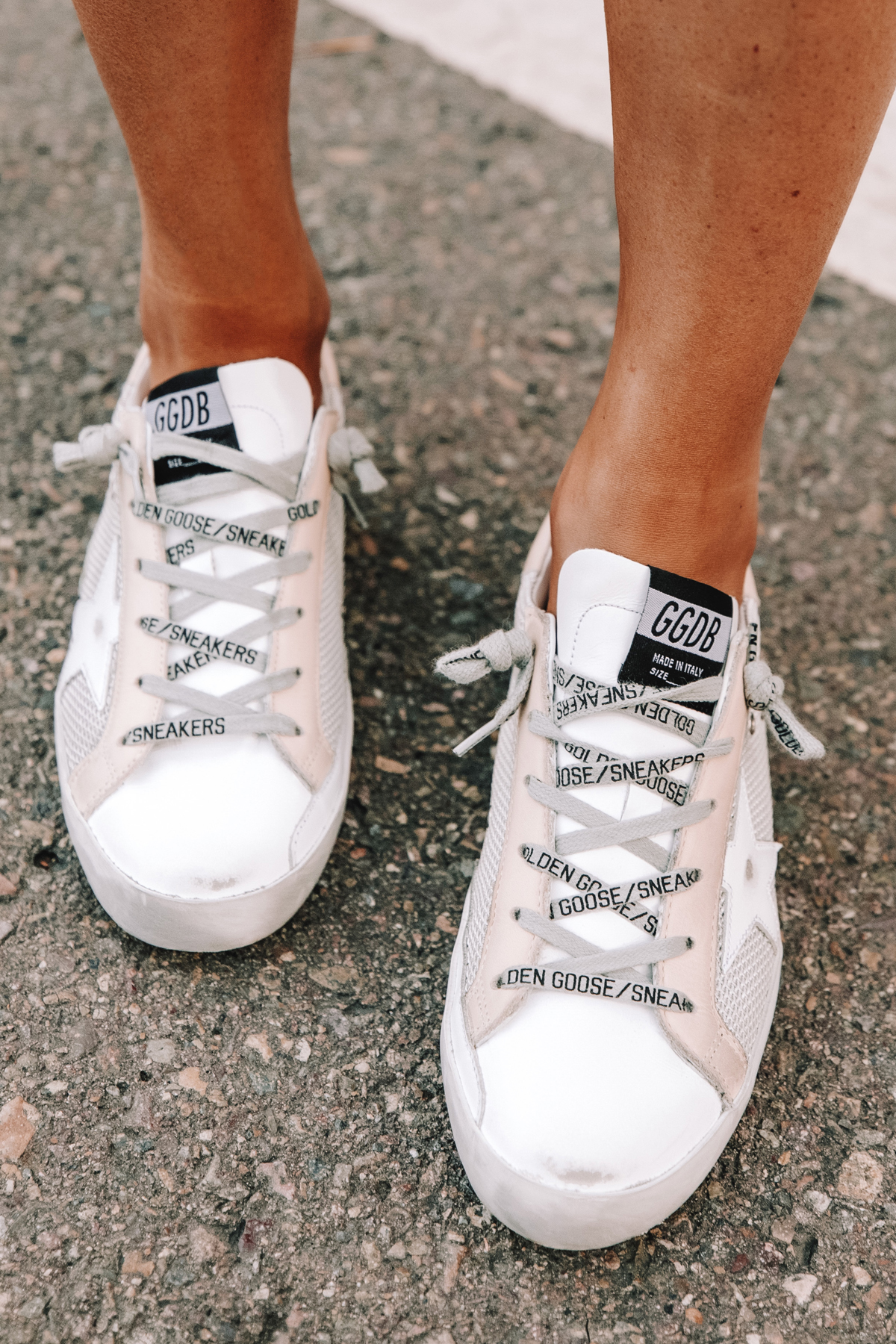 When Golden Goose stops making such great sneakers, I'll stop buying them (so, never)! Although the Nordstrom Anniversary Sale is right around the corner, Golden Goose isn't included so I wanted to dedicate an extra special blog post to these extra special, private edition super-star Golden Goose sneakers today.
I have a few pairs of GG sneakers at this point, but I have to say these may already be my favorite! The colors are completely neutral, which you know I love. The combination of white, tan, and light grey go with literally anything. For today's look, I paired my Golden Goose with a pair of denim shorts, the perfect white t-shirt, and this new olive green denim jacket from Topshop at Nordstrom that I am obsessed with. Seriously, grab one from Nordstrom right now before they're sold out because I have a feeling they won't last long!
But back to these private edition, super-star sneakers. My favorite touches on them are the mesh detailing on the sides, and the logo-stamped laces. Somehow, they're classic Golden Goose sneakers while feeling so fresh and original. If the price of GG sneakers is what makes you hesitate, I understand. However, I wrote this post about why Golden Goose sneakers are worth their price and maybe it will change your mind.
It's no surprise I found these shoes at Nordstrom, since they are typically my one-stop shop for everything. If you haven't yet, be sure to read my post on how to best prepare for the sale of the year and follow my Nordstrom page to see what I'm wishlisting for the NSALE!
Golden Goose Sneakers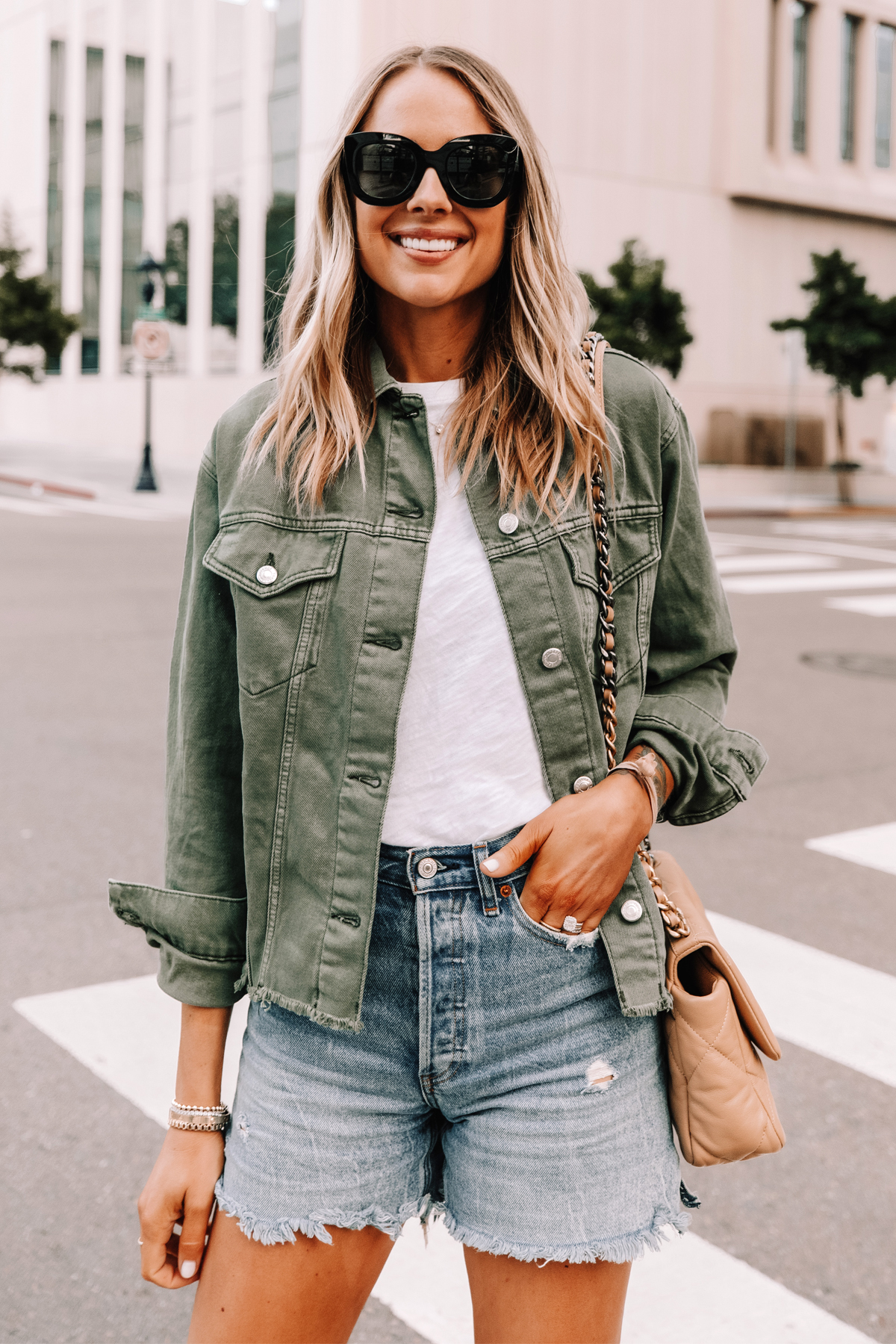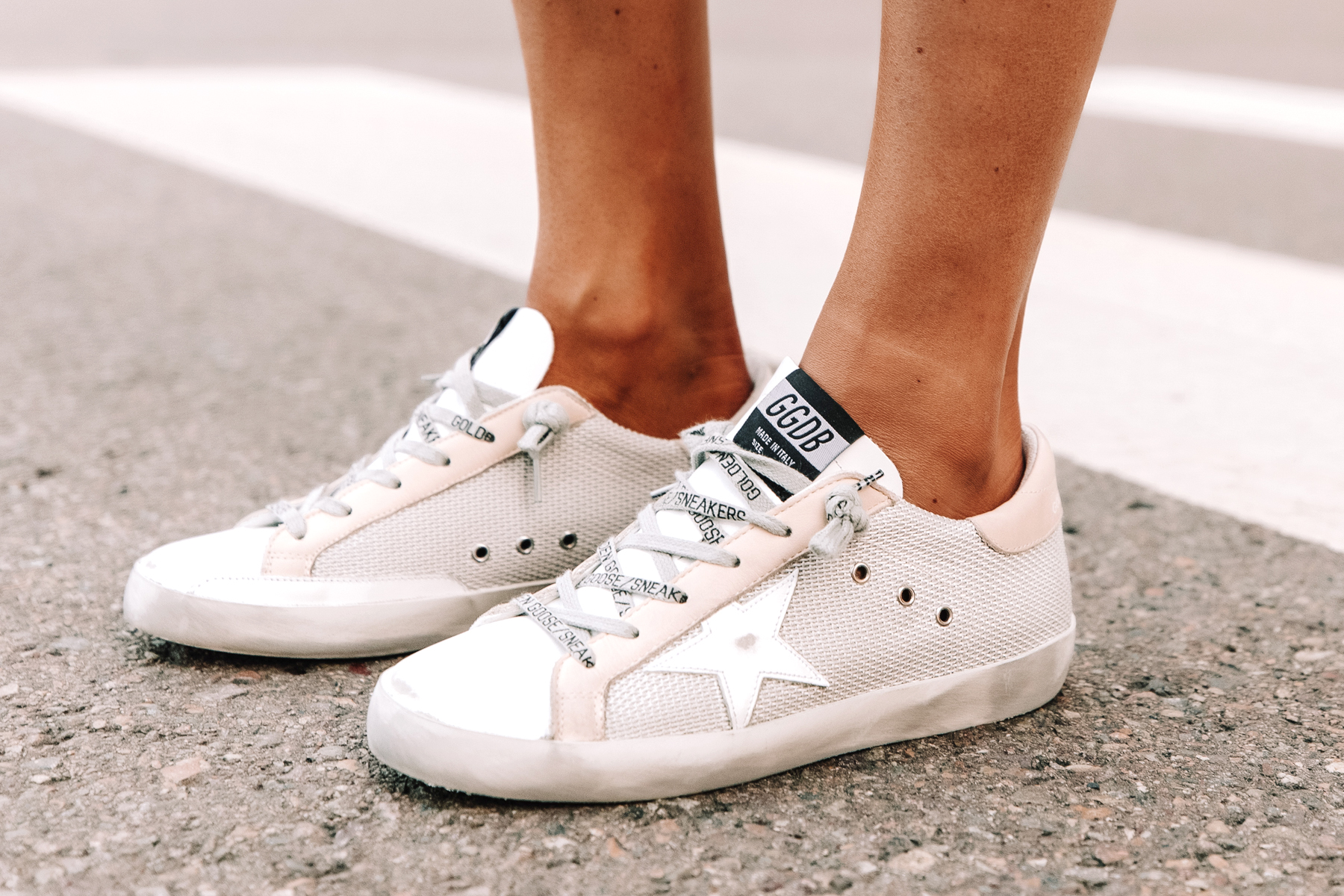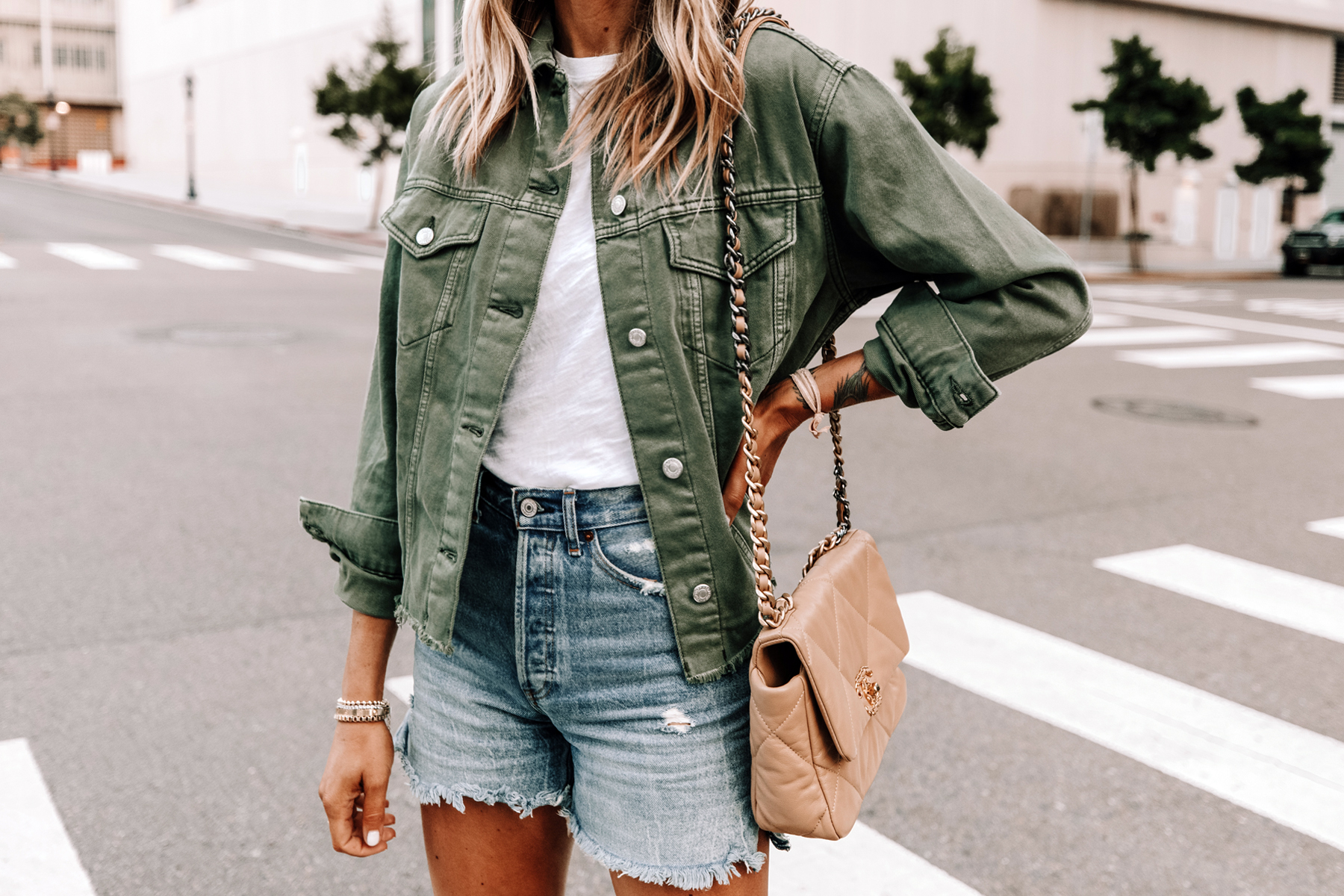 Photos: Arielle Levy
A special thank you to Nordstrom for sponsoring this post. All thoughts and opinions are my own.
This post may contain affiliate links, meaning when you click the links and make a purchase, we receive a commission.