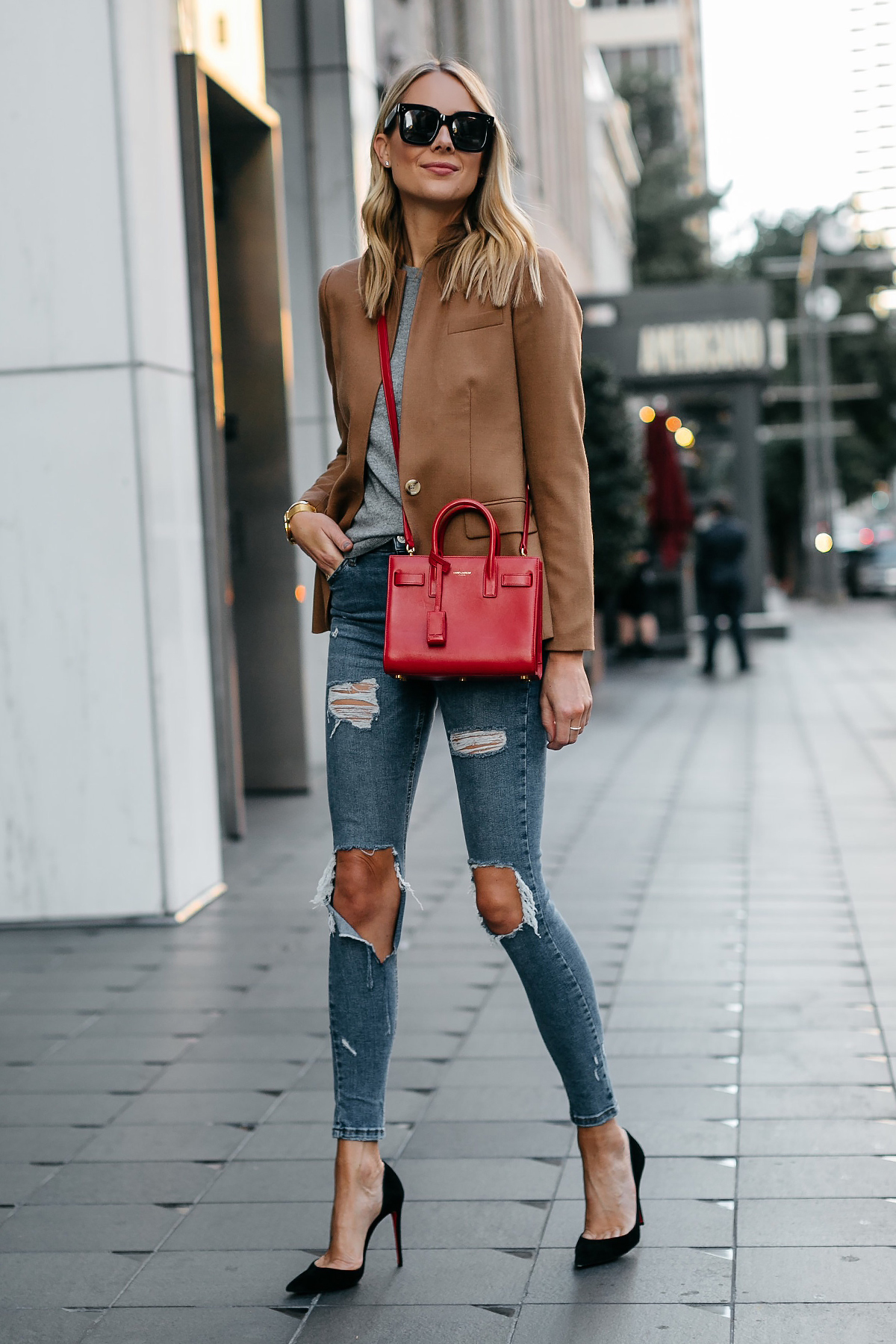 [pipdig_left]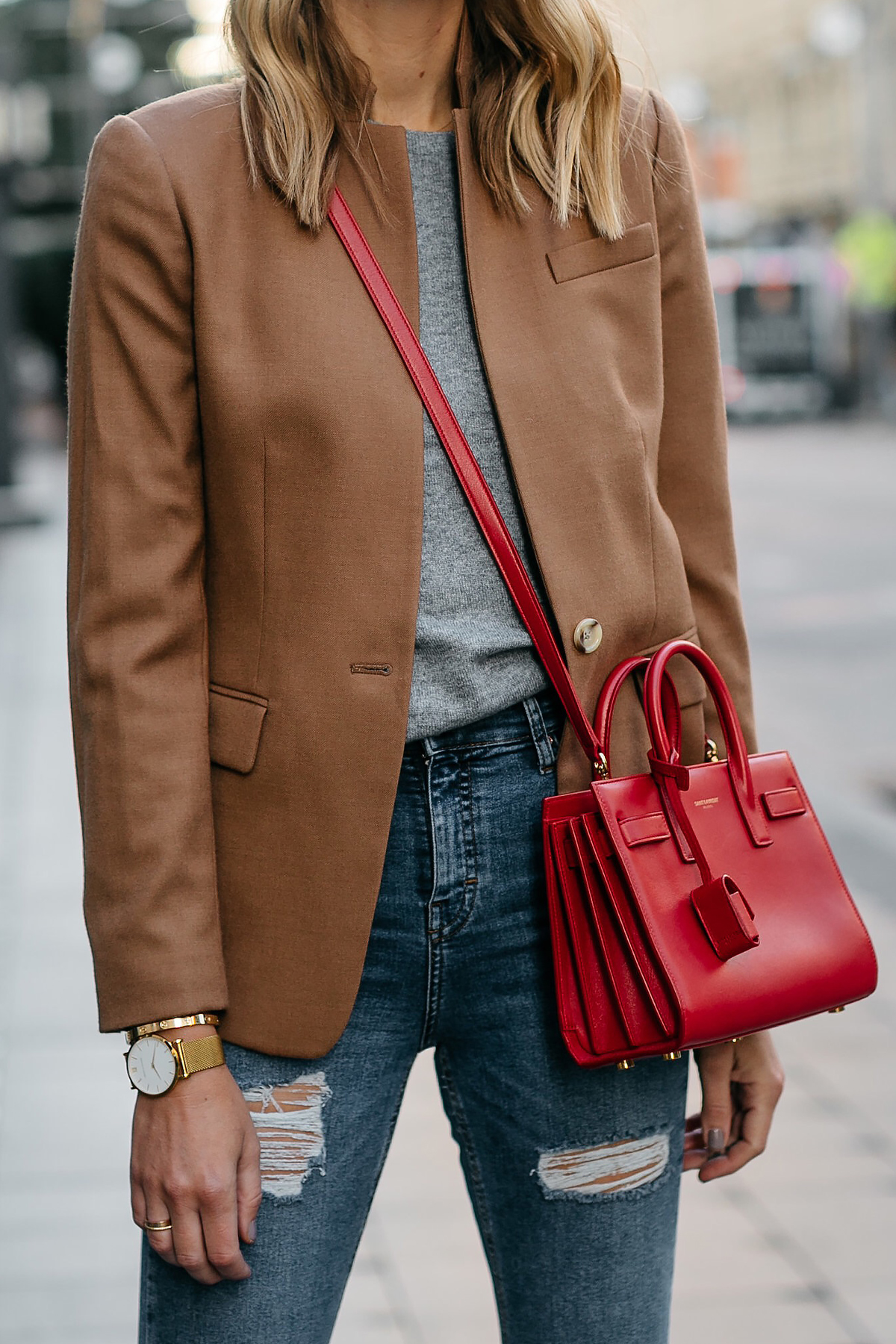 [/pipdig_left]
[pipdig_right]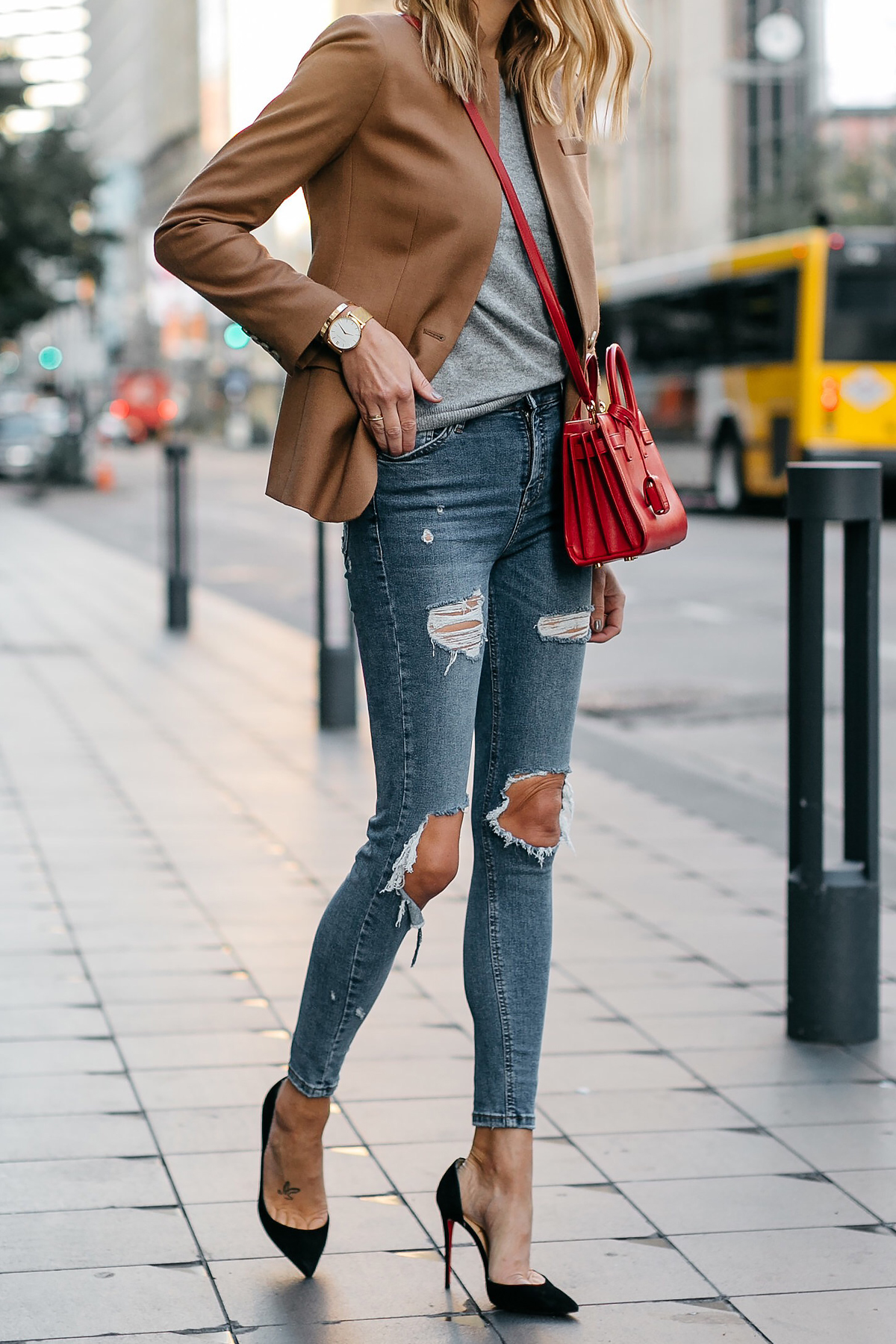 [/pipdig_right]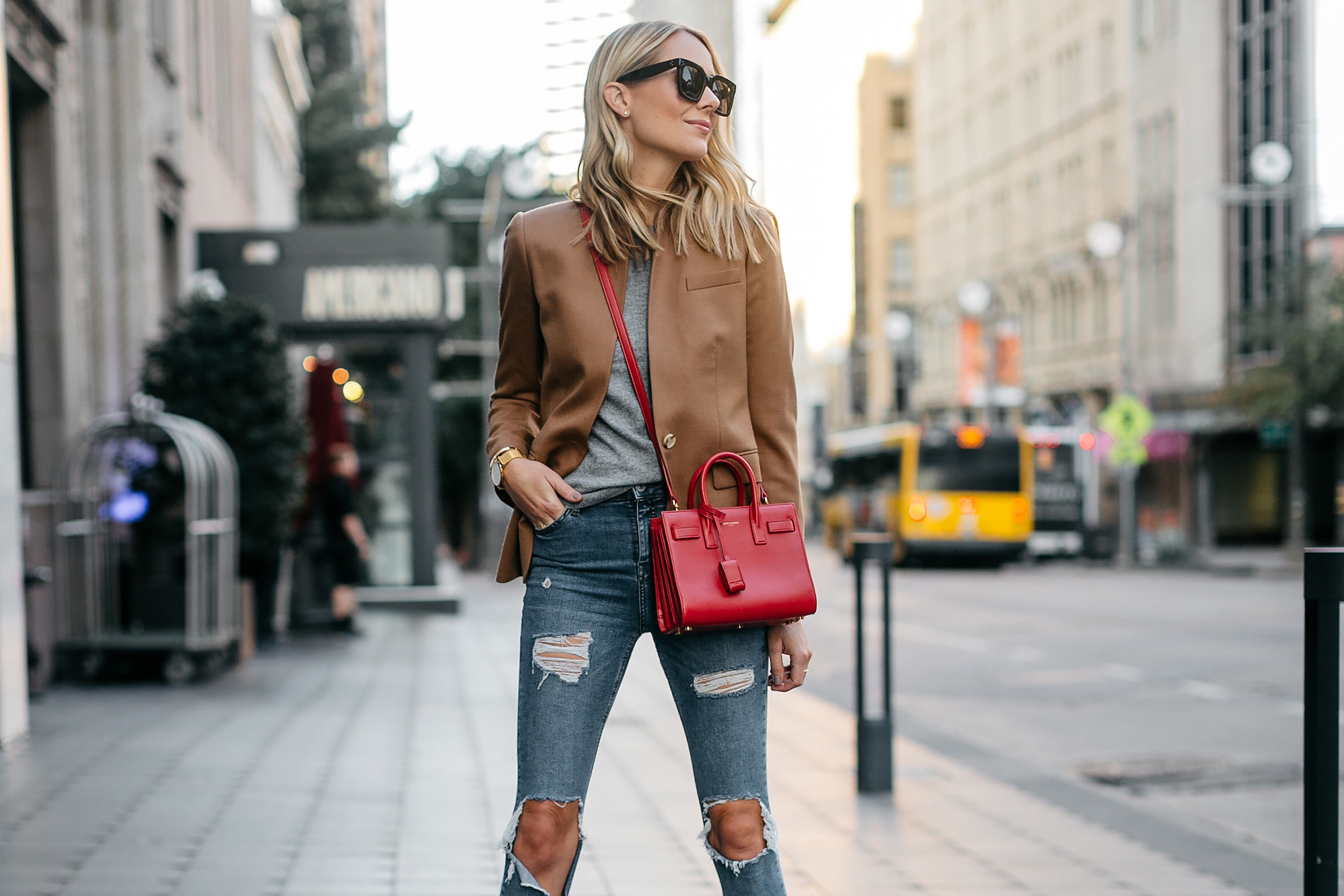 [pipdig_left]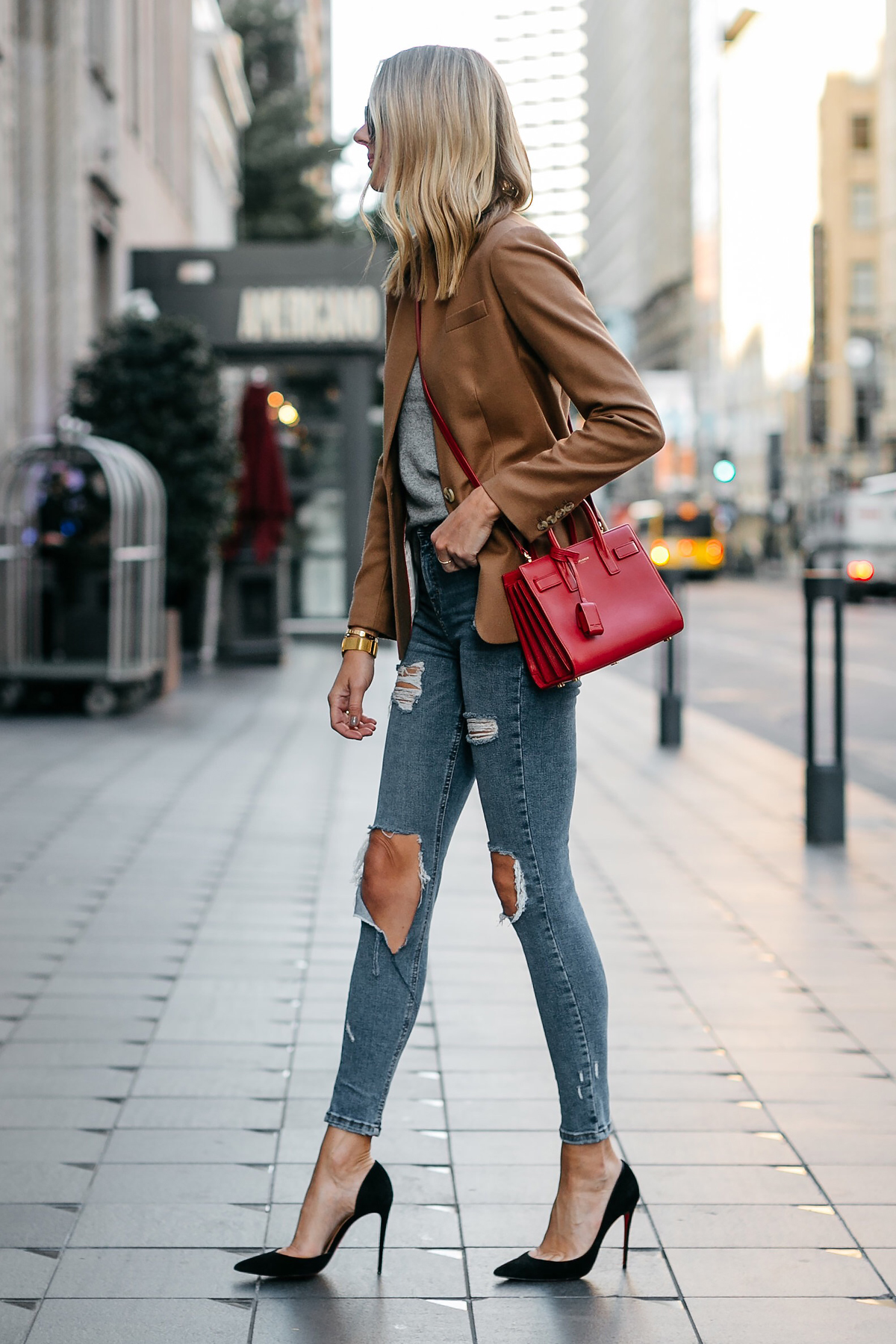 [/pipdig_left]
[pipdig_right]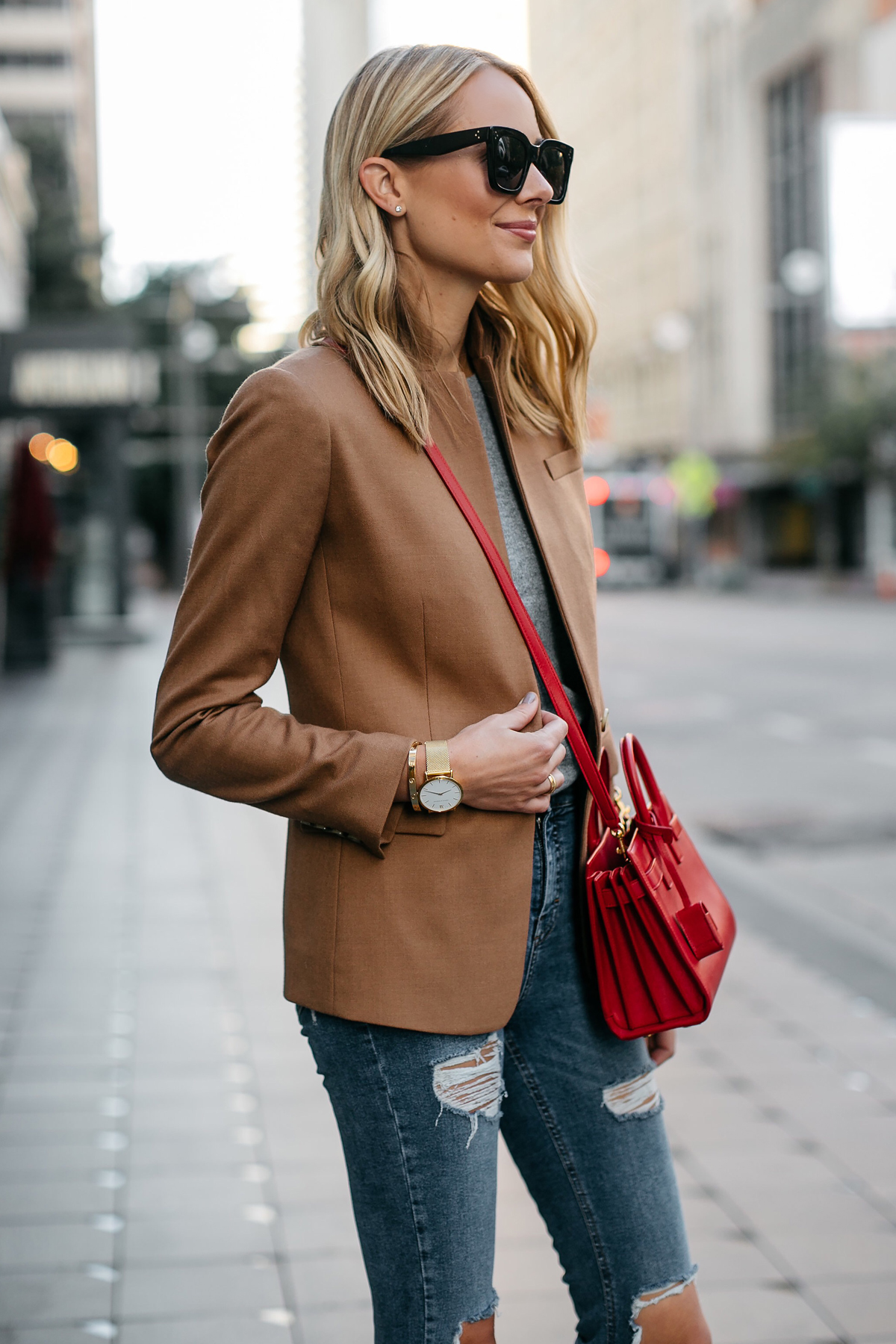 [/pipdig_right]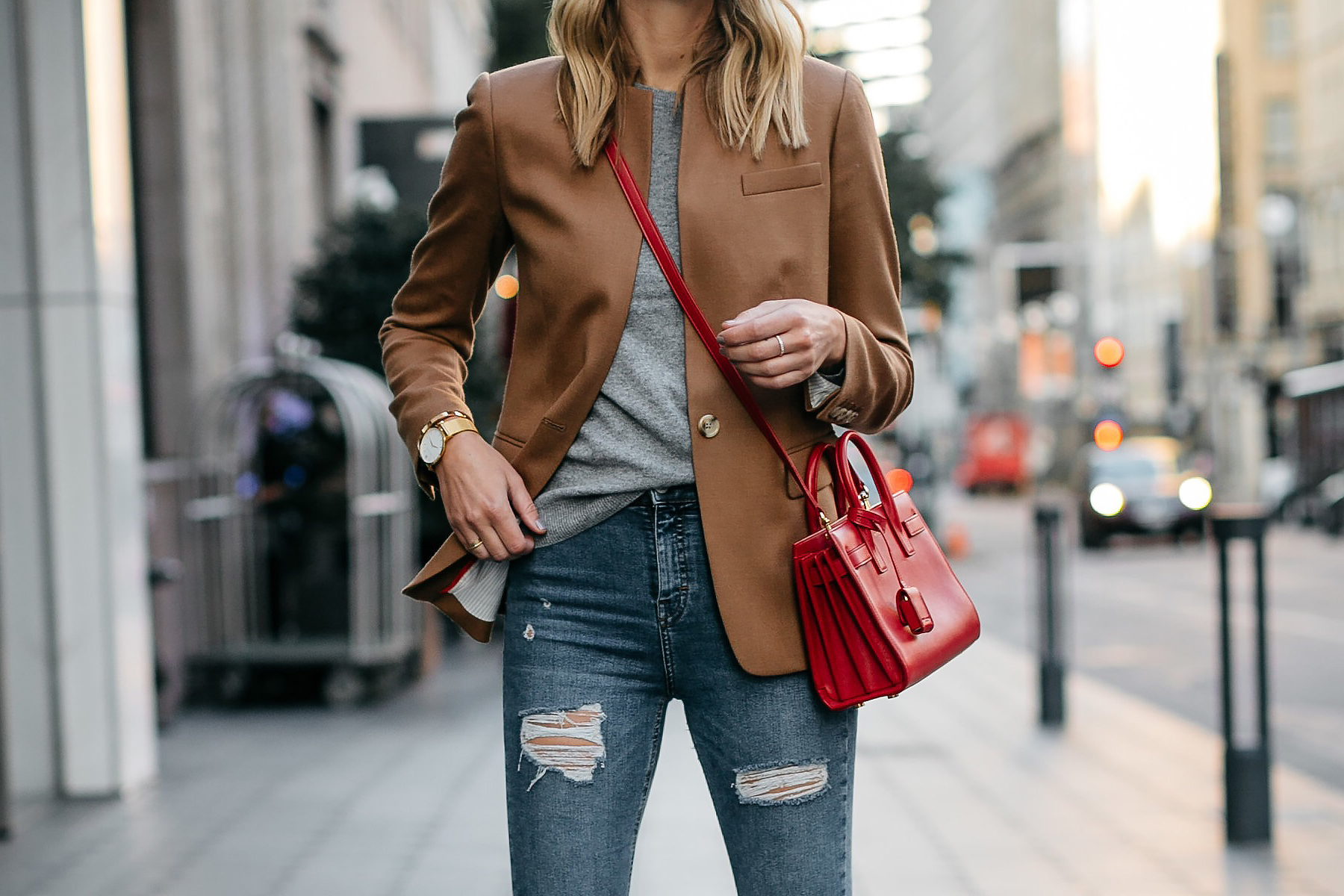 [pipdig_left]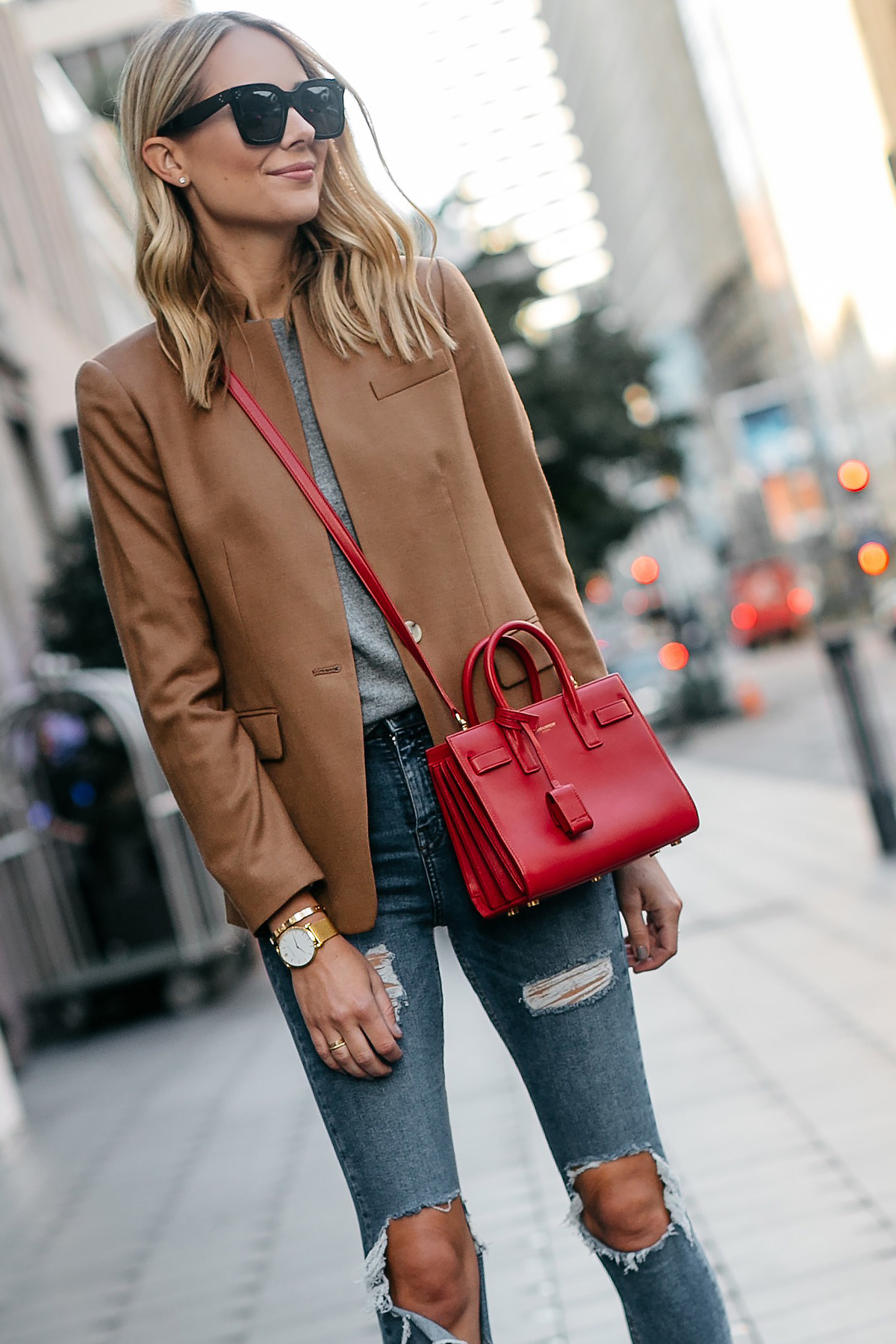 [/pipdig_left]
[pipdig_right]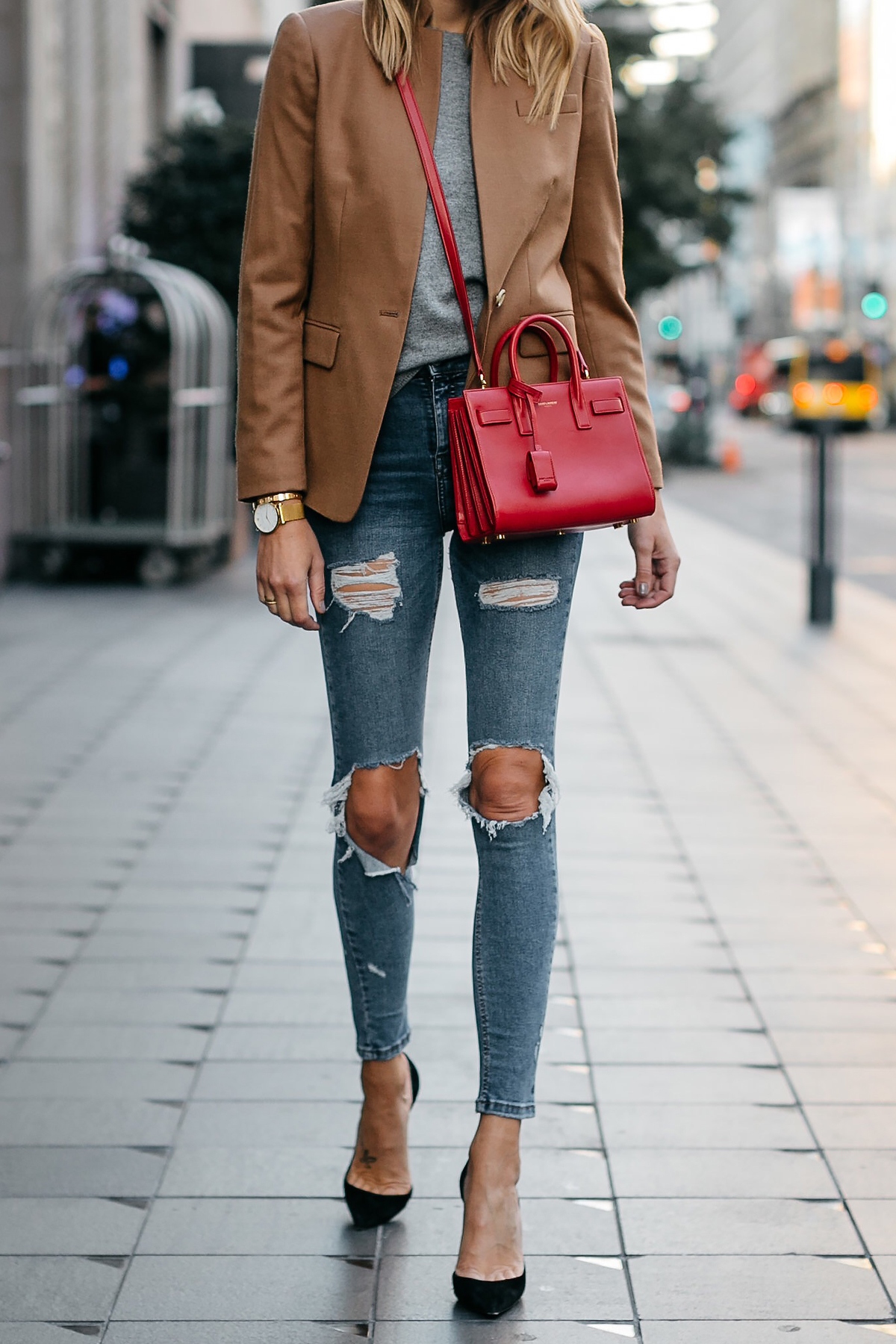 [/pipdig_right]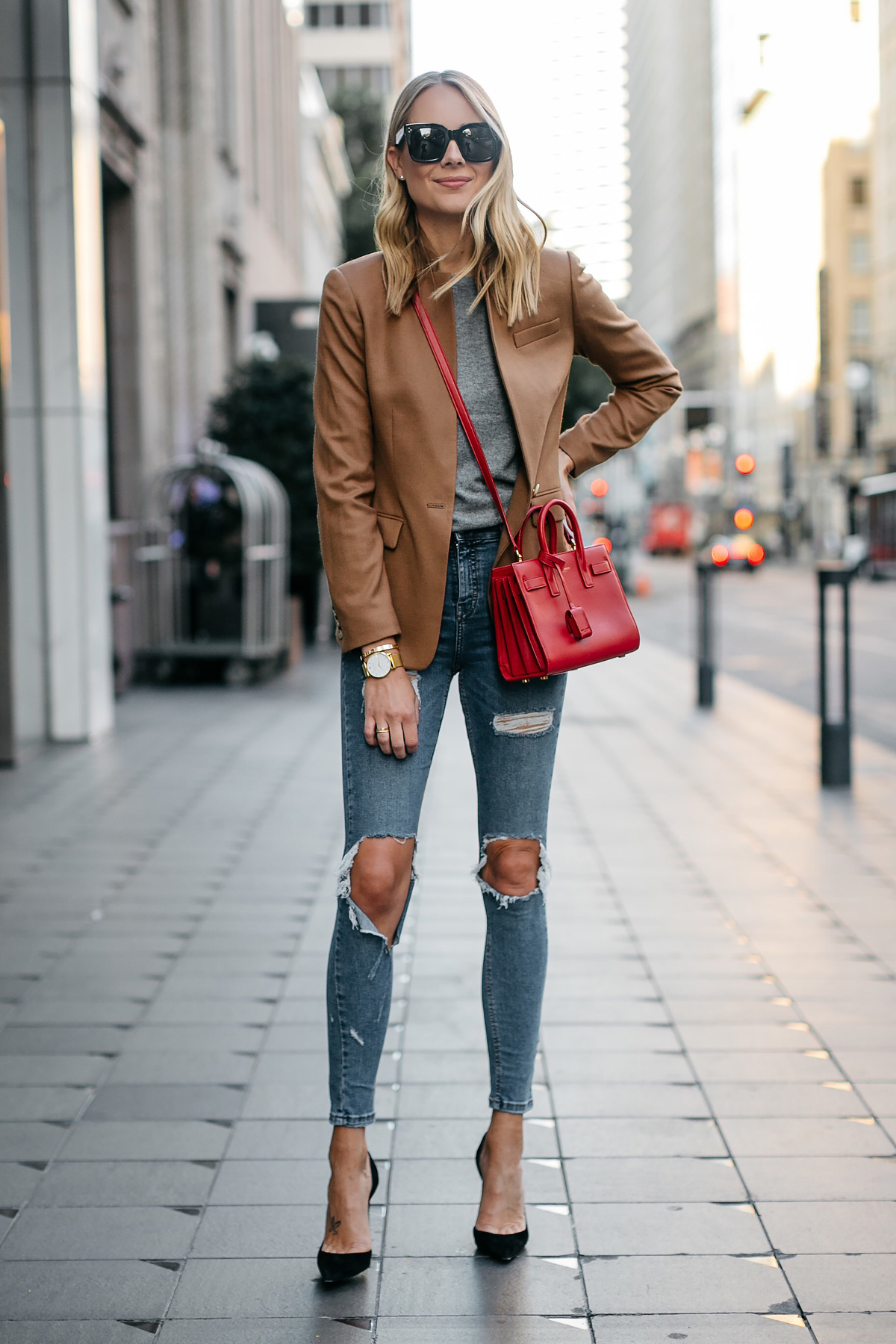 Handbags are one of my biggest guilty pleasures. Ever since I can remember, I've loved purses. My rule: always, always, always invest in good handbags. For example, this gorgeous red bag by Saint Laurent.
Red is a neutral. Now, I know that may be surprising to read for some. But it truly is. And, what's more is that it's a special type of neutral because it's a pop neutral. That means it not only does it go with most everything, but it also serves as a bold pop for any outfit. A red bag like this is an amazing piece to have in your arsenal. As you can see here, it really made my look sing. Without the bag, it's just another jeans and a blazer outfit (which is still a great look on its own). However, pairing the red bag with this look made it pop so much more. And the best part? A pop neutral handbag like this looks great casually or dressed up.
So, if you're looking to jazz up a neutral look or add something to a LBD, consider a red bag. Truly, everyone needs a pop neutral like it in their closet.
Blazer: J.Crew (old – similar) | Sweater: Everlane (also here -wearing size XS) | Jeans: Topshop | Heels: Christian Louboutin (similar) | Handbag: Saint Laurent |
Sunglasses: Celine (similar) | Watch: Larsson & Jennings (similar) | Bracelet: Similar
Photos: Beckley