Telluride CO is one of mine and Will's favorite places to visit and we have been coming here for the past 5 years. Either during the summer or winter, you can't go wrong. As the town always says, you come for the winter and stay for the summer. Both seasons are magical for their own reasons. If you are wondering about summer in Telluride, make sure to check out this post. But for today, I'm sharing what to do in Telluride for the winter.
Below I'm recapping everything we did, where we ate, where to stay, what to wear, etc. There are so many winter activities in Telluride, I included some that we didn't do this trip, but have in the past and are worth mentioning! If you're planning a Telluride vacation soon, definitely save this post for ideas. I also have a full post on what to pack for a ski vacation if you plan to visit Telluride in the winter and a Telluride Travel Guide.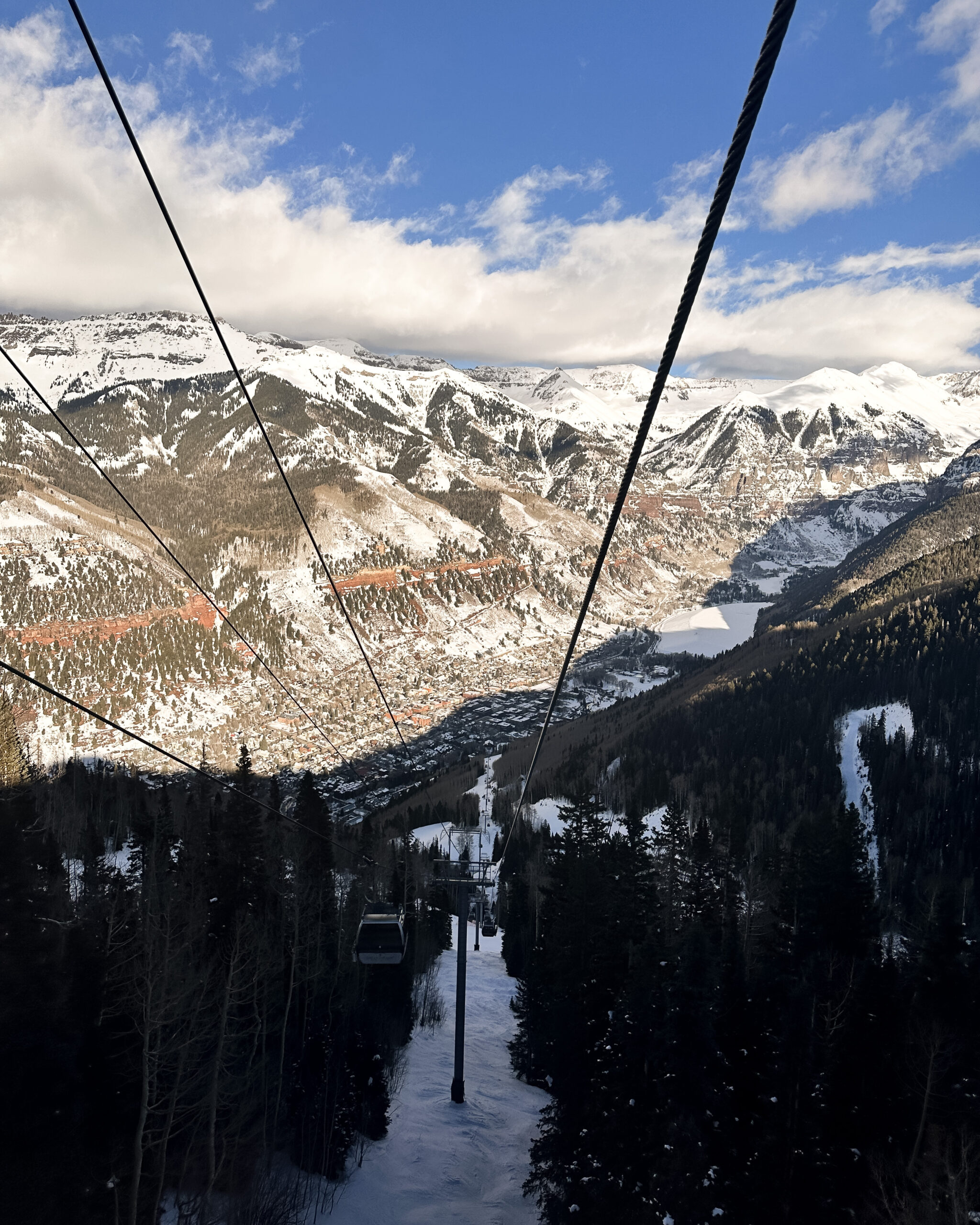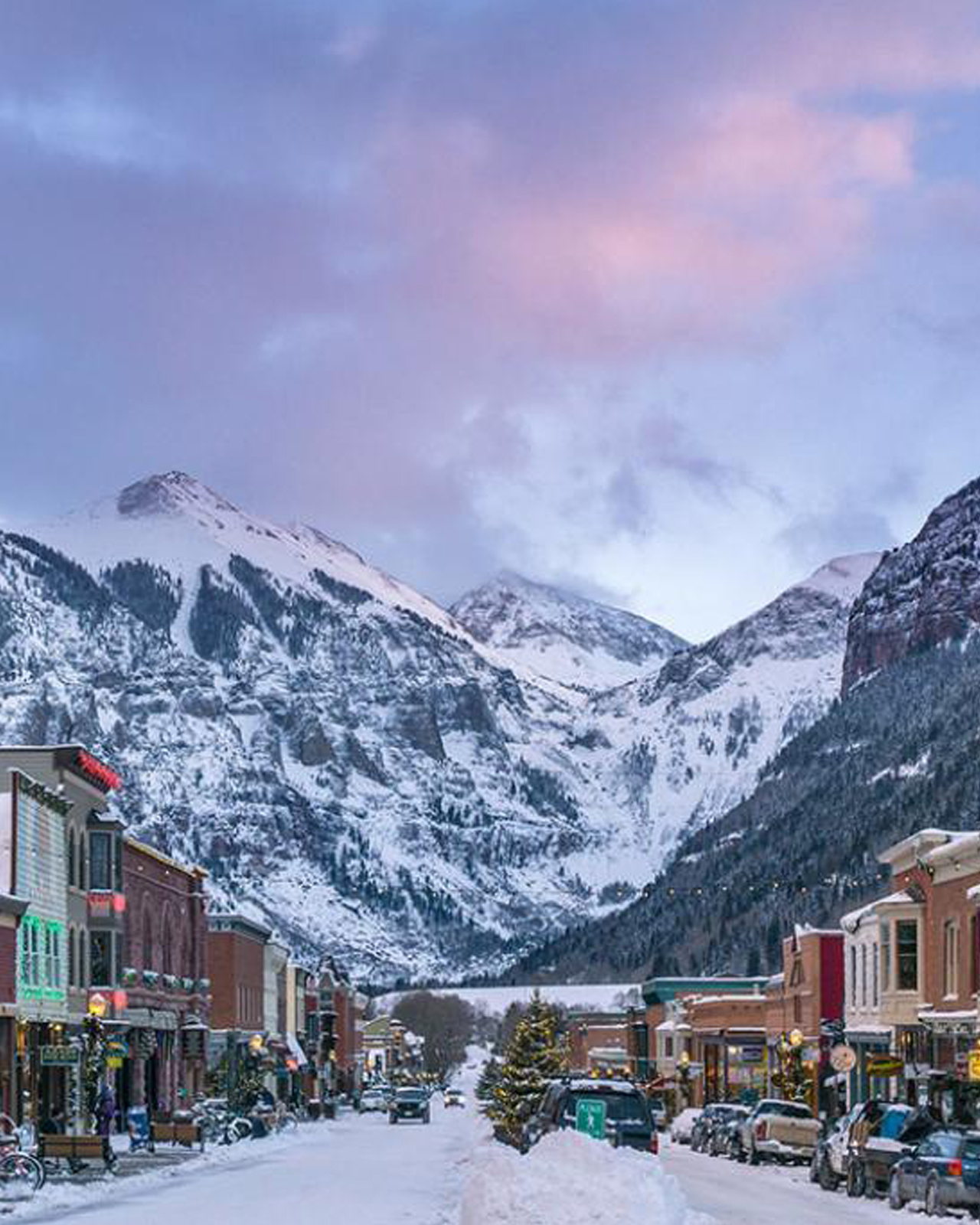 What to Wear
Telluride is definitely a casual mountain town, and everyone is VERY relaxed in what they wear. I still like to dress true to my style, but I definitely take it down a notch. I never bring nice shoes (especially because of the snow/slush) so I pretty much wear the same winter boots from day to night. My Moncler jacket was PERFECT for walking around town and chilly nights keeping me so warm. Plus it has a hood so if its SUPER cold or starts snowing, I have the extra layer of warmth. 99% of the time I'm wearing a beanie, sweater, jeans, boots, and Moncler jacket. Every now and then it's fun to bring a more statement coat, but just remember, its a super casual town.
Check out What to Pack for a Ski Trip post!