I've always loved skiing and every year I make it a point to go a few times during the season. Over the years, I've learned what to bring and what items can stay at home. This post encompasses everything you need to pack for a winter ski trip to make your trip phenomenal.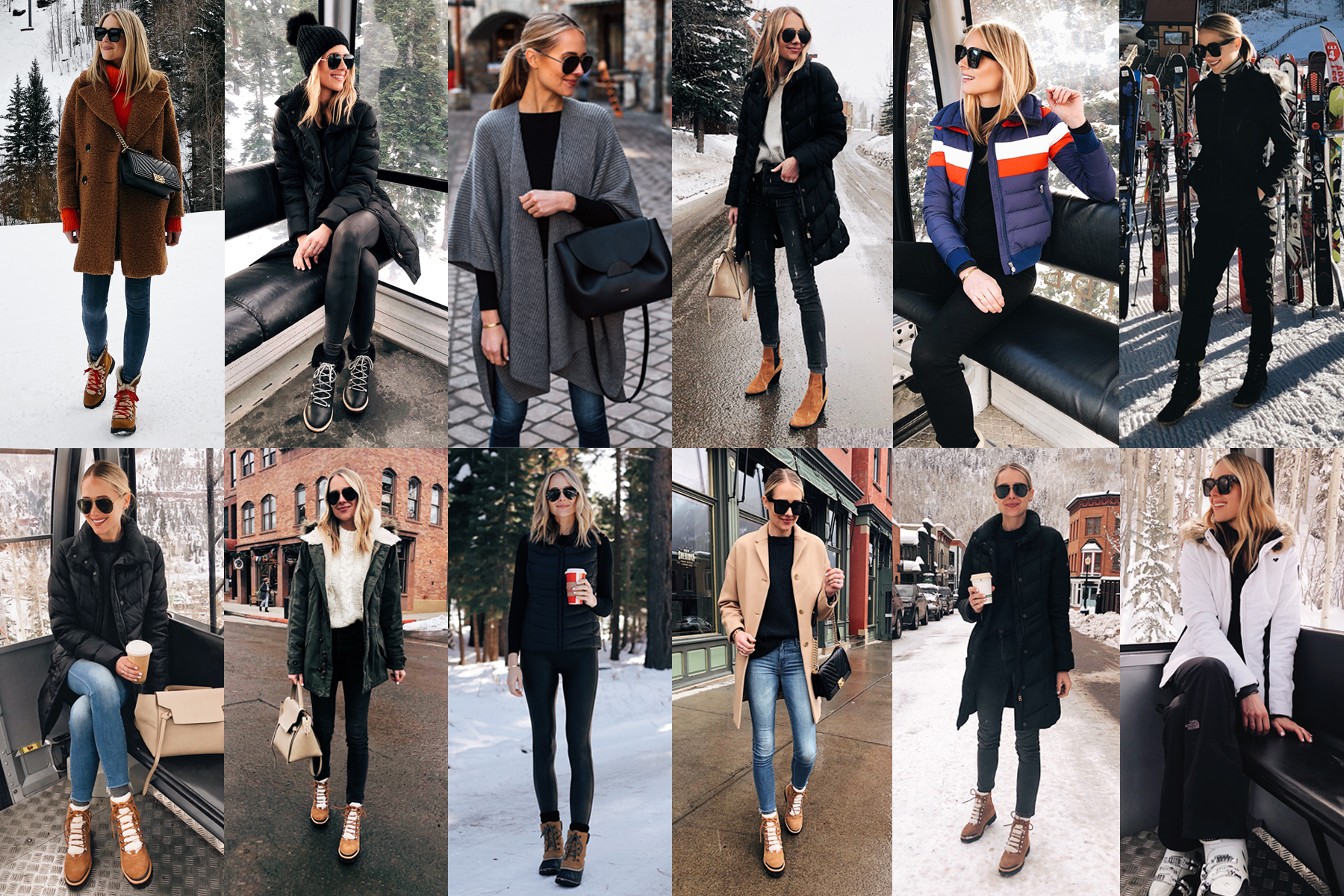 Ski Gear
Really you only need one great ski jacket & ski pants. However, over the years I have added a few to my collection and bring 1-2 with me each trip just to mix things up. I even have a ski jumpsuit which I got last year, however it isn't super warm, so I save that for the end of the year when it warms up.
Ski Jacket: Obermeyer has become my favorite for ski jackets. They are budget friendly and also offer a few color options, but I like to stick with black or white. I wear a US 4 in Obermeyer. I also have a few pieces from Topshop SNO - these are more fashion pieces and while they are warm, they aren't as warm as a traditional ski brand.
Ski Pants: I've had this pair from North Face for years. Nothing special, just comfortable & warm ski pants. I prefer to get the boot leg cut, that way my pants go over the ski boots, as opposed to getting tights where they tuck into the boots. Over the boot pants are more common for skiers.
Gloves: I prefer to wear ski mittens vs. gloves while on the mountain. I have just found them to keep my hands warmer and I don't have to use hand warmers anymore! While I'm in town or not on the mountain, I have a pair of tech gloves- these keep my hands warm, but I'm also able to use my phone without removing them.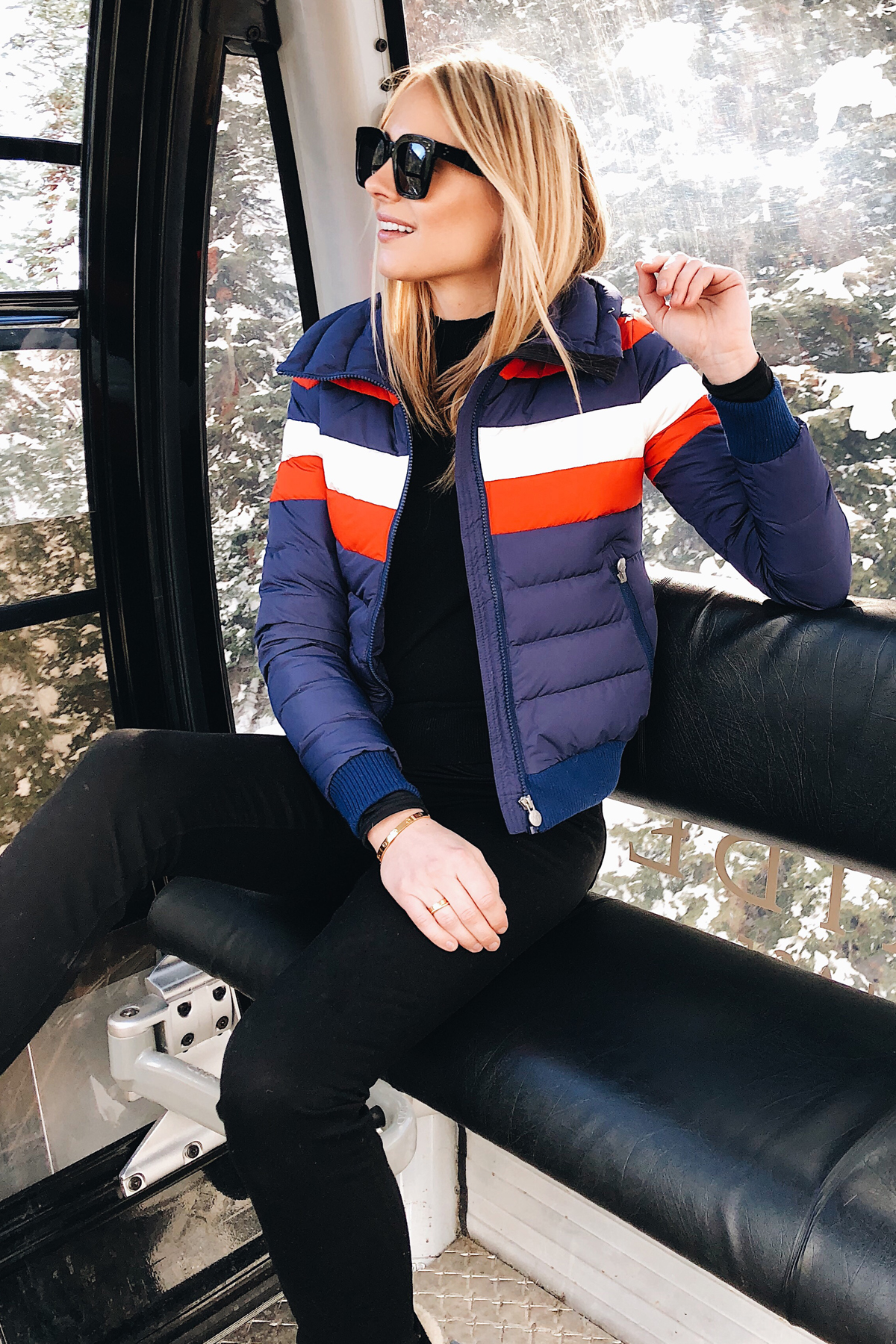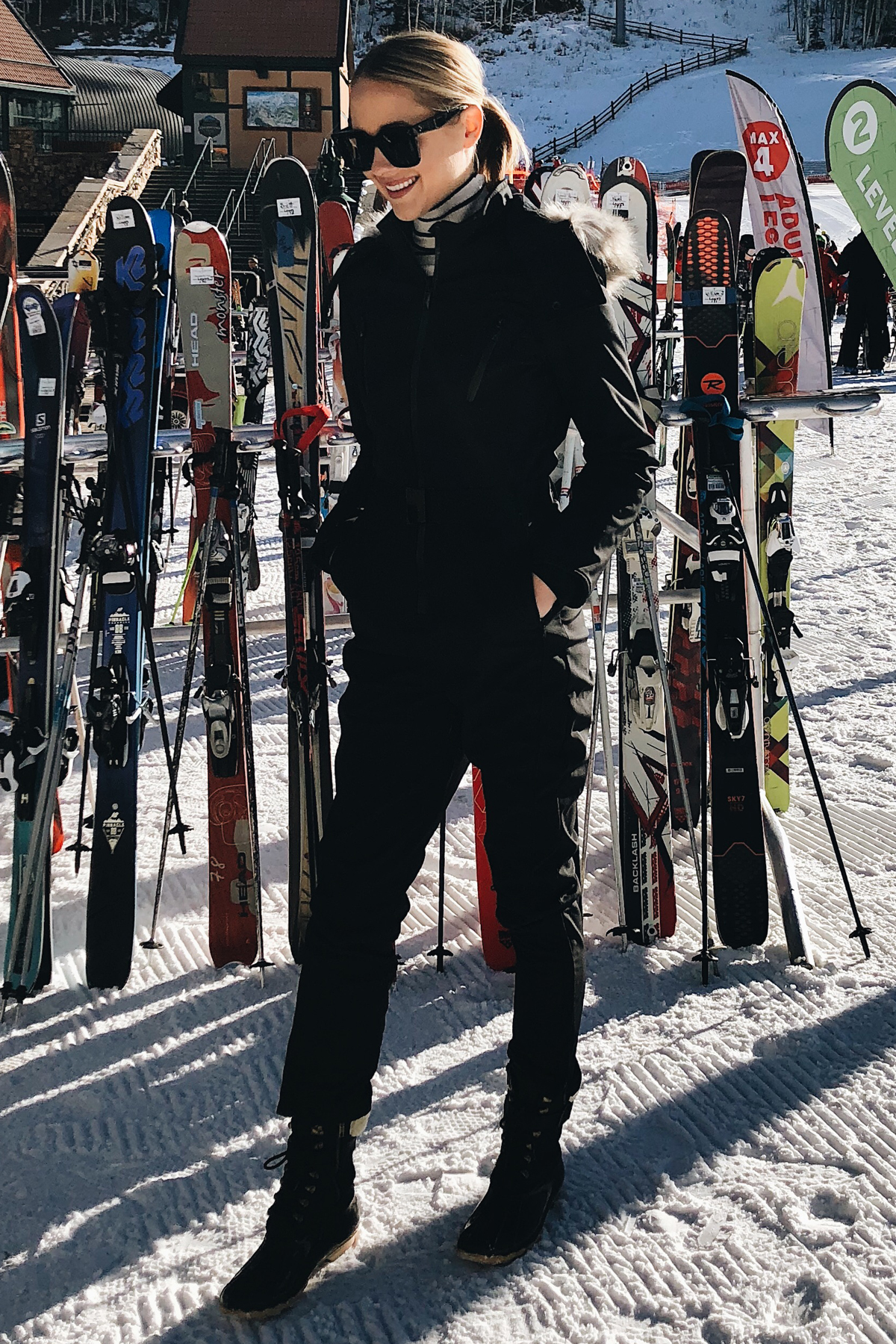 Layers
Layers are the most important thing when it comes to packing for a ski trip. You never know how cold its going to be on the mountain each day. It could be sunny and warm or snowing and freezing. Be careful though, because there is such a thing as too many layers. You don't want to cut off the circulation because then you will actually be more cold, even with all the layers!
Hot Chillys: these have become my favorite layering pieces for keeping me warm and comfortable. I wear this top & these bottoms every time I go skiing. Sometimes I'll layer a pair of workout leggings on top for added warmth. But nothing more than that!
Smart Wool Socks: this brand is the best for keeping my feet warm and dry. This is my favorite pair.
Cashmere Sweater: I always layer a cashmere sweater on top of my Hot Chillys. I like a mockneck or turtleneck for added warmth.
Ski Accessories
Ski Helmet: It is so important to wear a helmet when skiing or snowboarding. For obvious reason to help protect you from any injuries, but it also helps to keep your head warm. Most ski shops have helmets to rent, however, I prefer to have my own as its better quality.
Ski Goggles: The snow can be incredibly bright and almost blinding, so you must wear proper eye protection. I love my Smith ski goggles which fit right over my helmet. Make sure to get an alternate pair of lenses for different weather conditions.
Face Mask: On the coldest days I cannot ski without my face mask- especially going up the lifts! I love this one so much; its comfortable, breathable, and warm. Plus it can be worn as a face mask, neck gaiter, or full hood. I typically wear it as a full hood- I'll take all the warmth I can get!
Snow Boots: I typically wear a pair of snow boots to the lift and drop off in a locker, that way I have a pair of comfortable boots to slip into when I'm done skiing. I really dislike walking in ski boots more than I have to!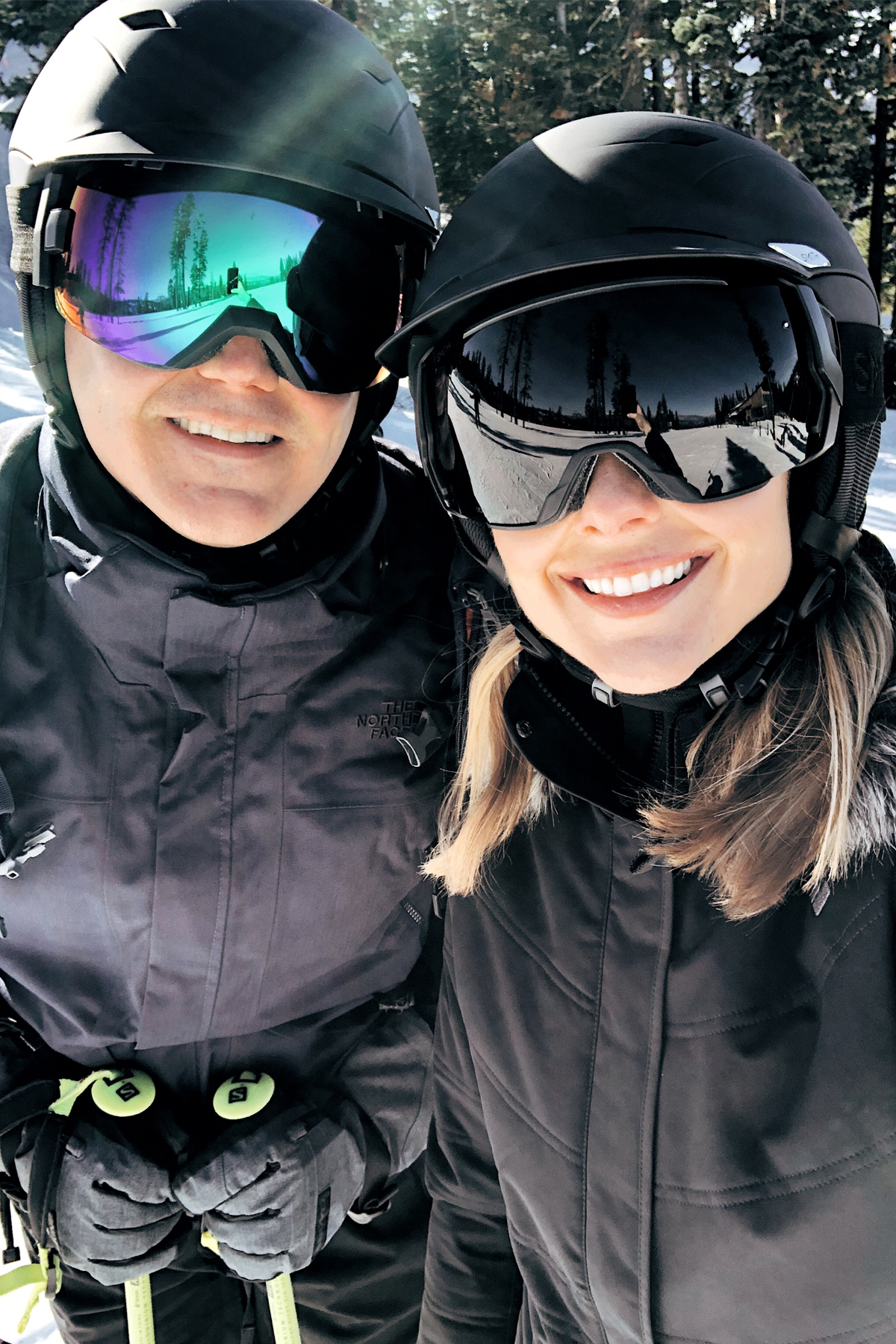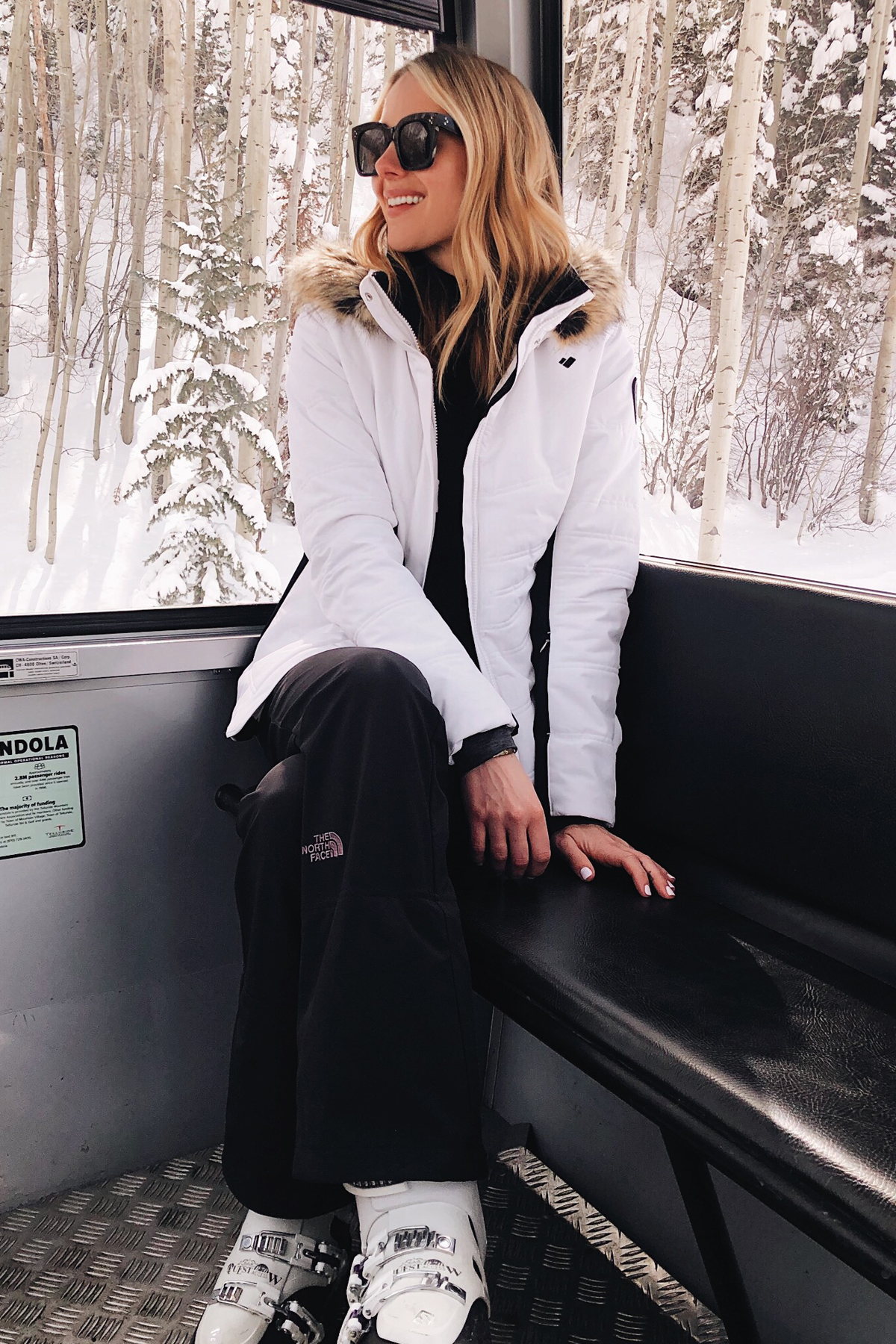 Winter Fashion
Parka/Puffer Jacket: I am obsessed with my Bogner jacket. I got it last year before my trip to Telluride and LIVED in it. It has been the best investment for the winter season. I have never been cold wearing it, its comfortable, lightweight, and the hood & faux fur trim are detachable. If you're in the market for a new jacket- this is the one for you! I'm wearing a US4/XS.
Sweaters: I pretty much just pack cashmere sweaters for the entirety of the trip. I have found them to be the warmest, and I can wear them from day to night. Everlane has my favorite selection of cashmere sweaters that don't break the bank.
Jeans/Leggings: I typically just wear jeans or my Spanx faux leather leggings at night- or when I'm not on the mountain. I don't really need anything warmer because my cashmere sweaters layered with the Bogner jacket keeps me incredibly warm.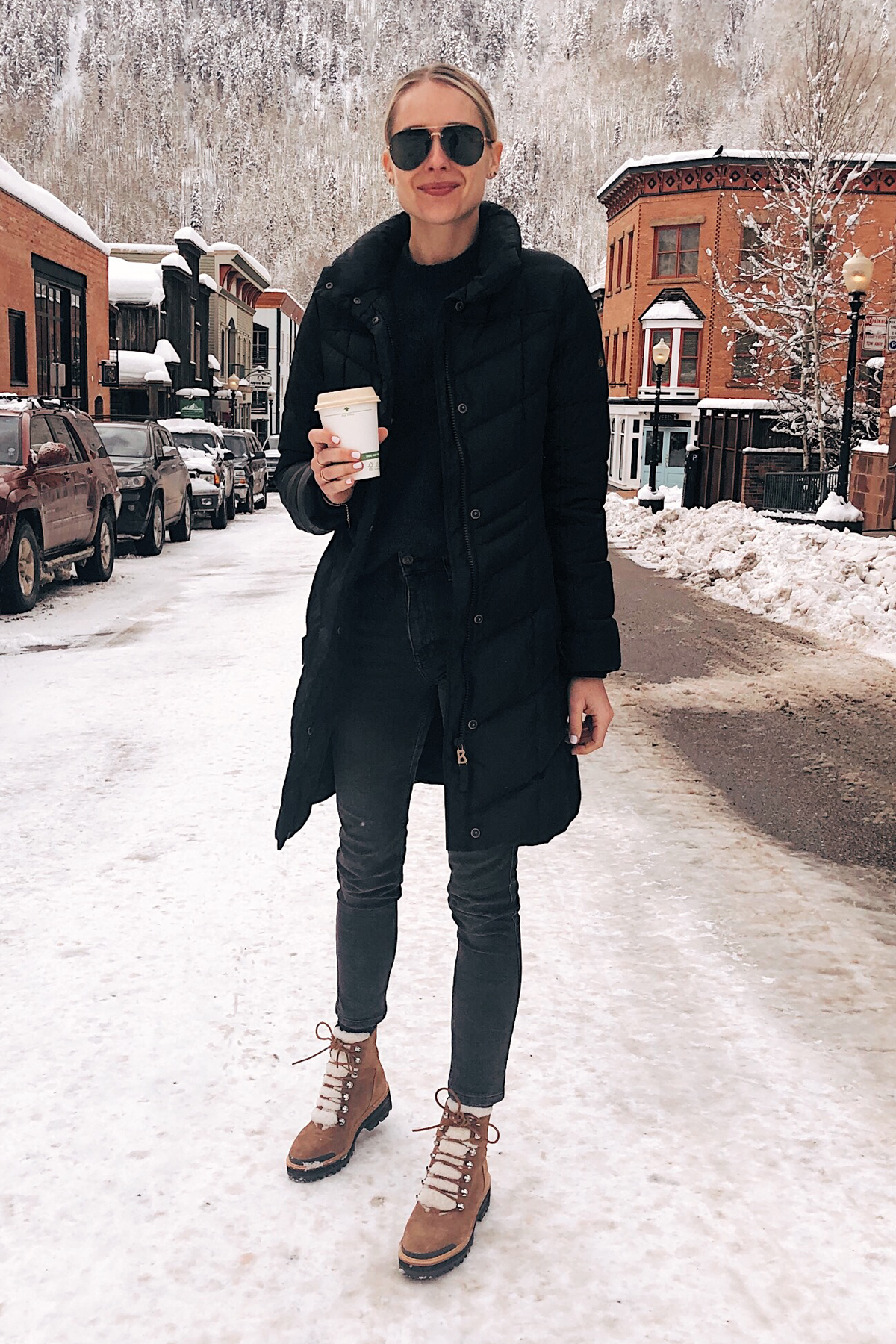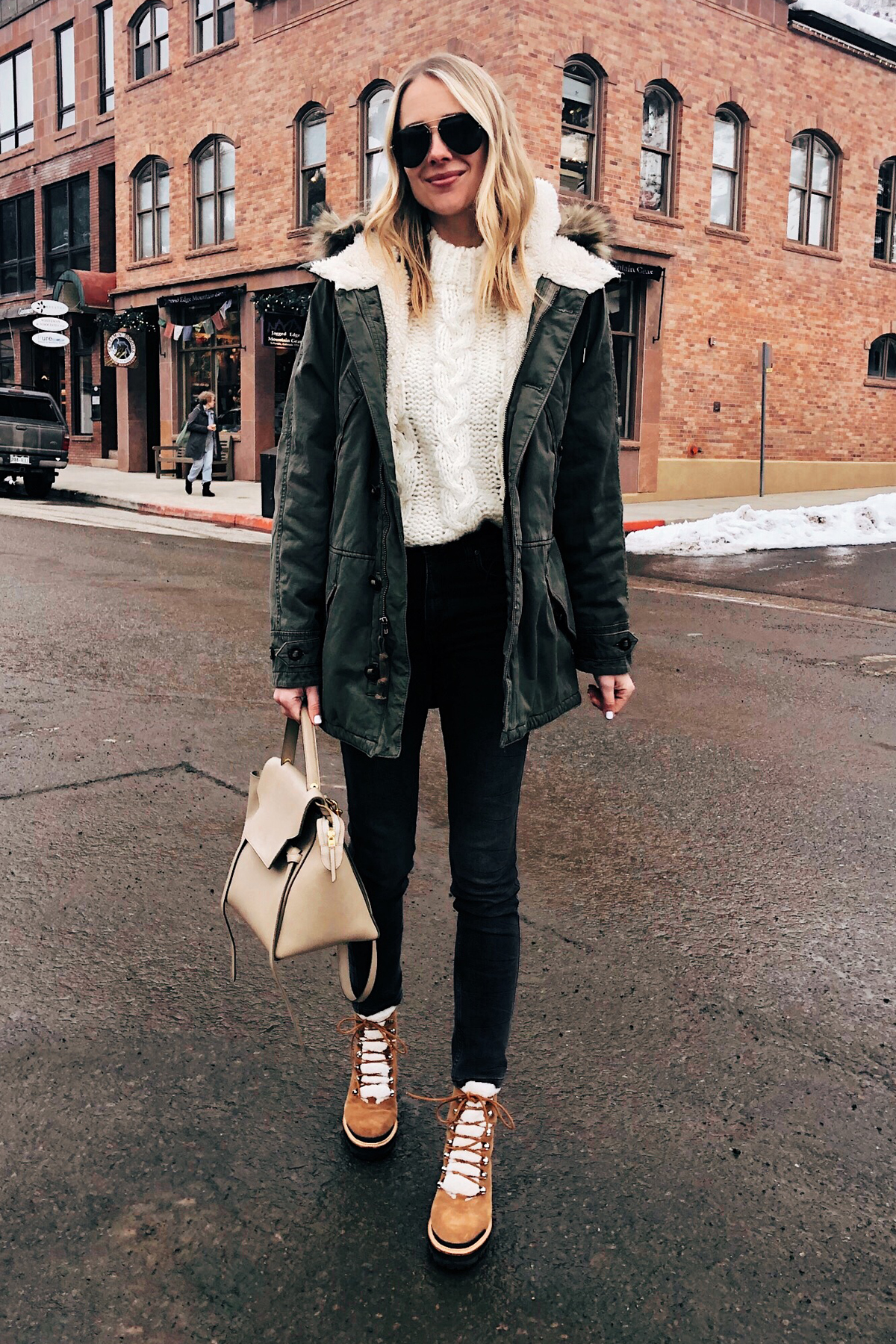 Winter Accessories
Winter Boots: You can't go to a ski town without proper footwear. These are a little different from the snow boots you wear after skiing. They are a little more fashion forward, but still keep your feet incredibly warm. I have been more than pleased with this pair from Marc Fisher. My feet have stayed warm and dry all season.
Beanies: I don't wear hats often, but a beanie for those really chilly days is a great way to keep my head warm.
Scarves & Gloves: Again, more essential pieces for layering especially into the evening as the sun goes down and it gets more cold out. I love my cashmere scarves from Cashmere Red in Telluride (similar here). For gloves I'll typically stick to my tech gloves mentioned earlier.