Working from home definitely has its perks - no complaints here! But I'm not always literally working from home. Being an entrepreneur, I find that every day is different whether I'm at the home office, traveling, or spending the day out for meetings. I'm constantly on the go, bringing my portable office with me, aka my laptop, camera, planner, headphones, etc. So making sure I have a high quality bag that not only carries everything I need (plus some), but also looks effortlessly chic is essential for me. That's why I'm so happy I found SLATE COLLECTION and I'm excited to share it with you!
A little about the brand. SLATE COLLECTION locally sources and artfully crafts leather products that are carefully designed to perform and endure the elements we encounter. The full-grain leather used in their products only gets better with time. I personally LOVE when leather products have that worn-in look, it just adds so much character! And to make it truly yours, SLATE COLLECTION offers free monogramming on eligible leather goods. Hello holiday gift idea!
My tote, the BALLARD TOTE™, has water-resistant leather, which is a huge perk, especially since I'm always on the go! The bag fits comfortably on my shoulder even while lugging everything around with me. You guys know how much I love neutrals, and I couldn't resist this gorgeous cognac color. It matches perfectly back to all my outfits, so no matter what I'm wearing, I know I'll always look put together when bringing my trusty SLATE COLLECTION tote with me. This timeless and modern tote will take you from work to weekend, effortlessly. Now that's my kind of bag.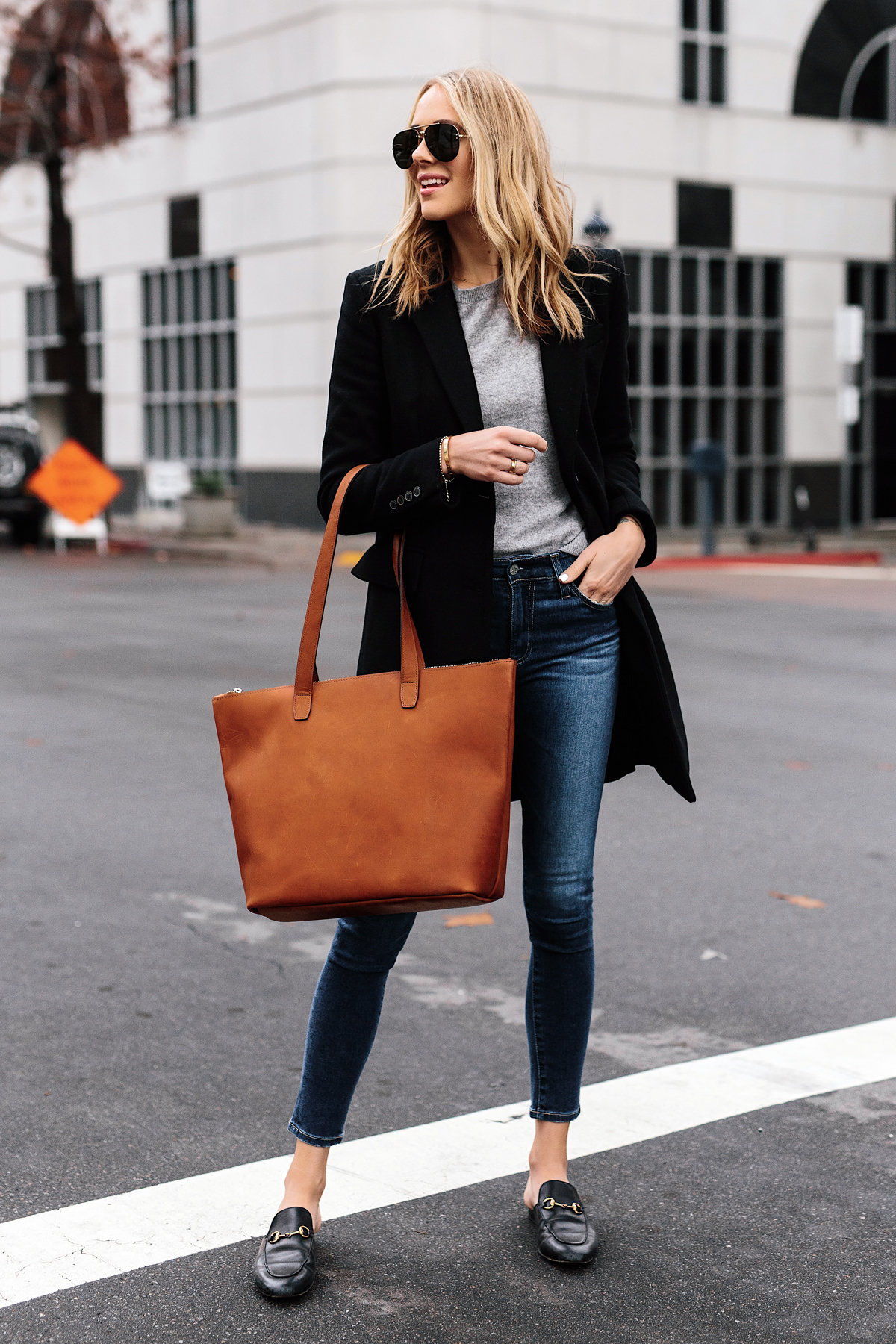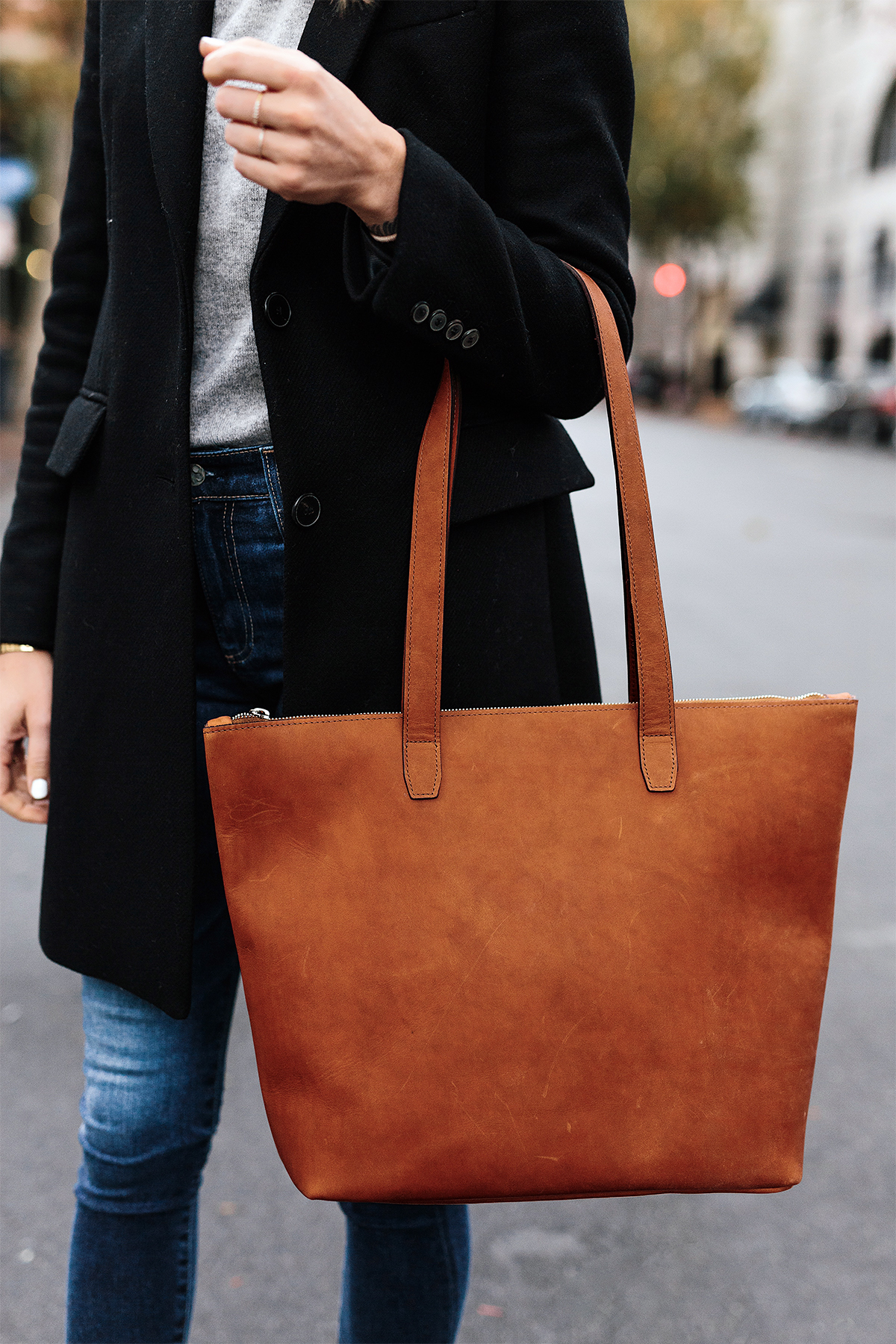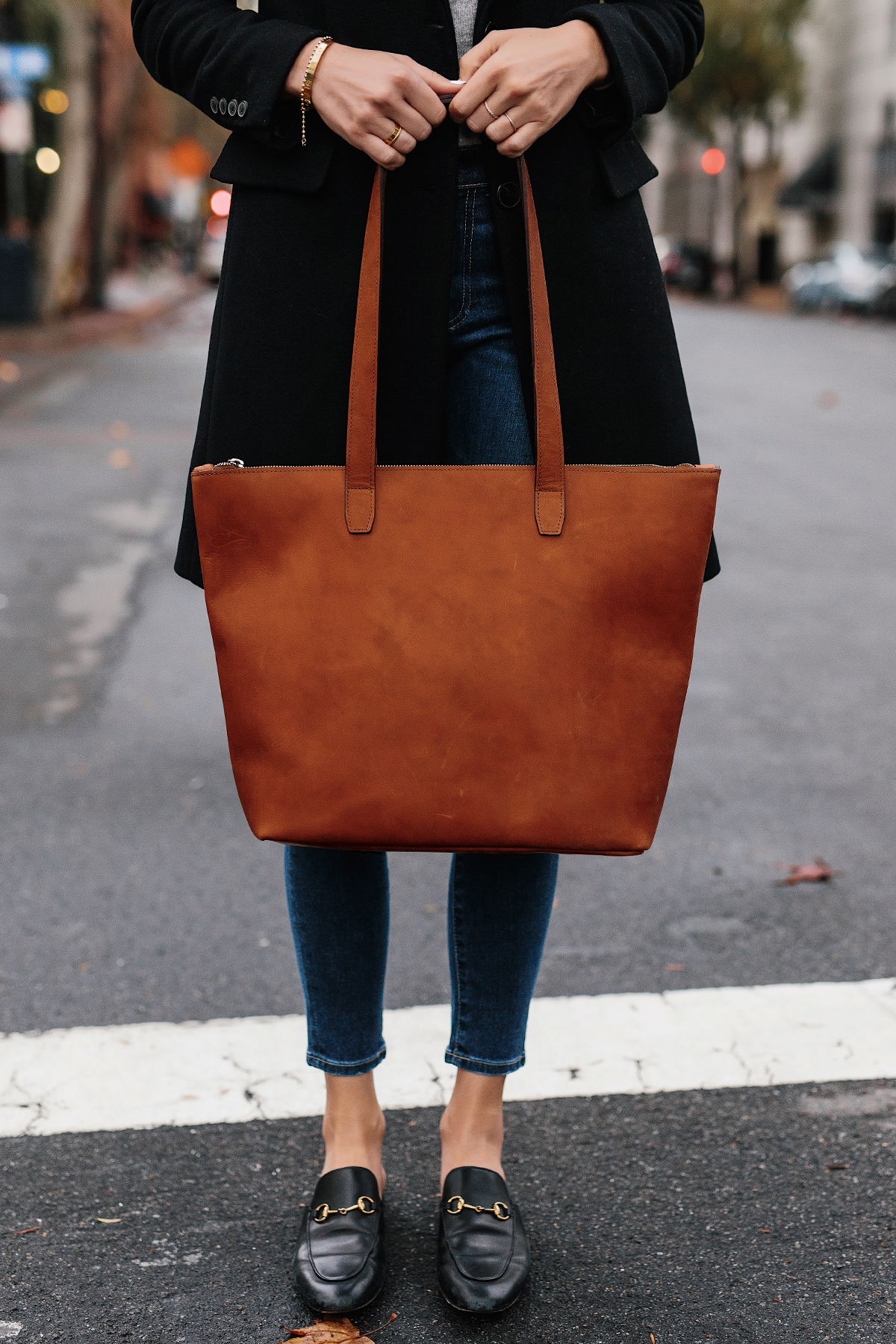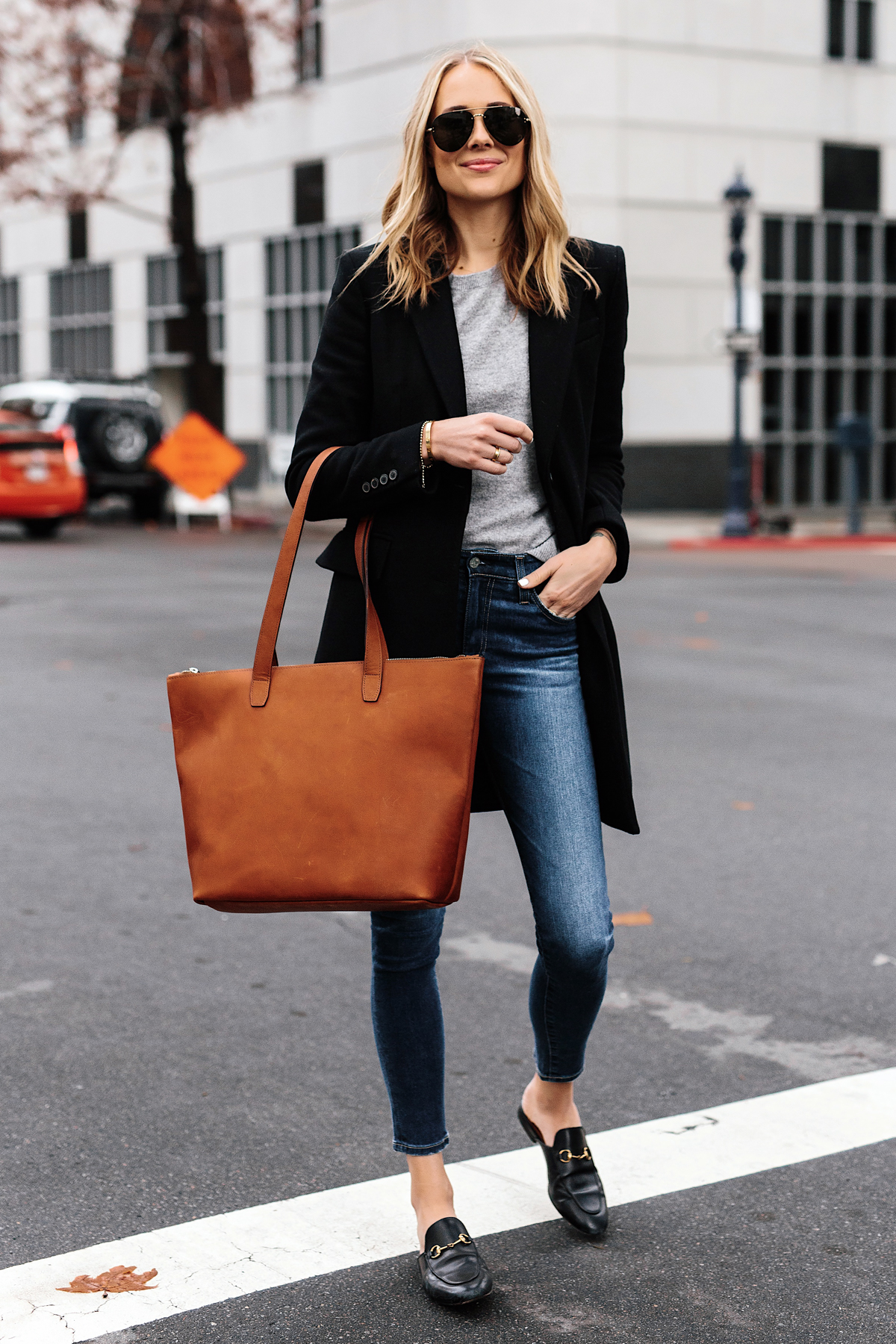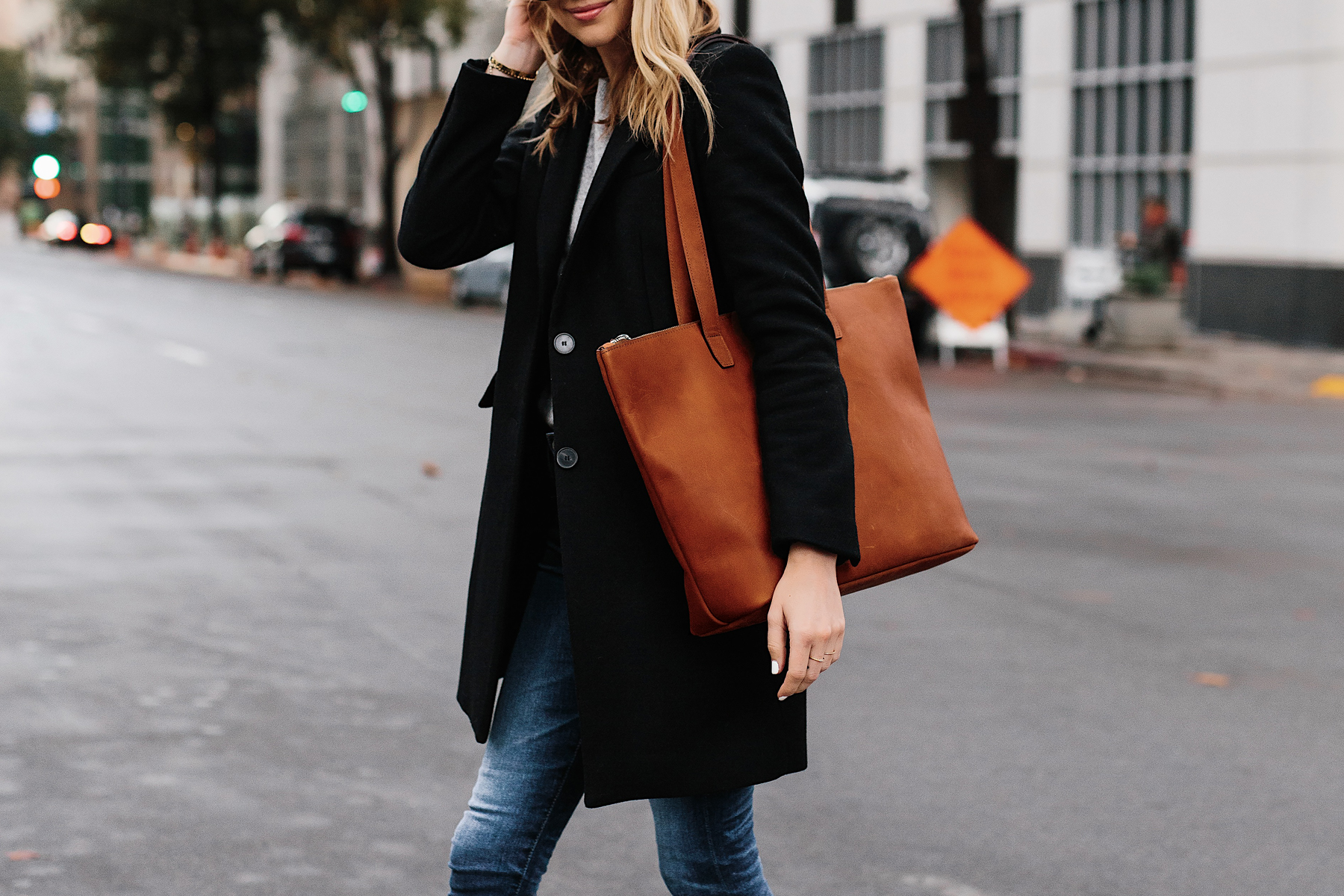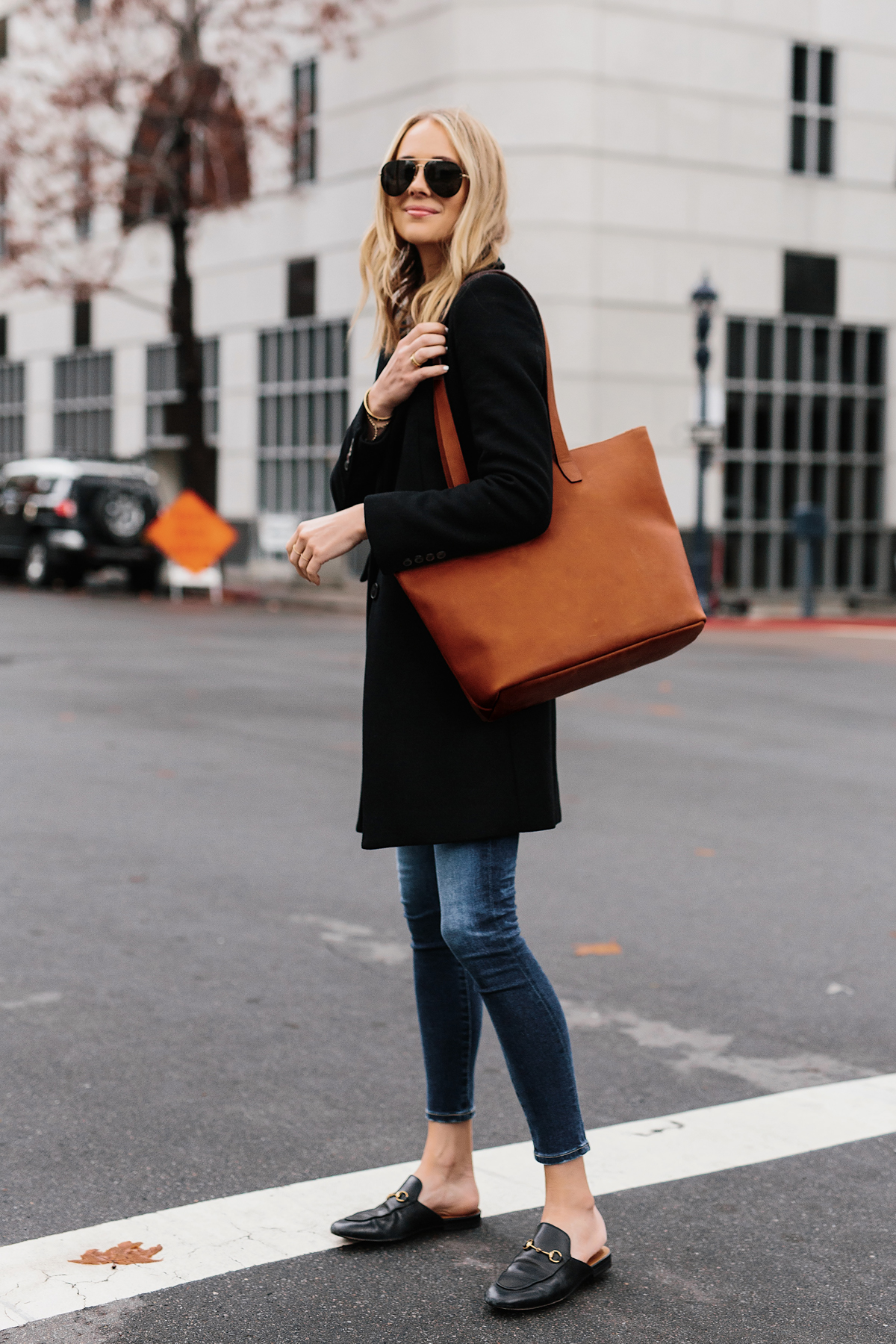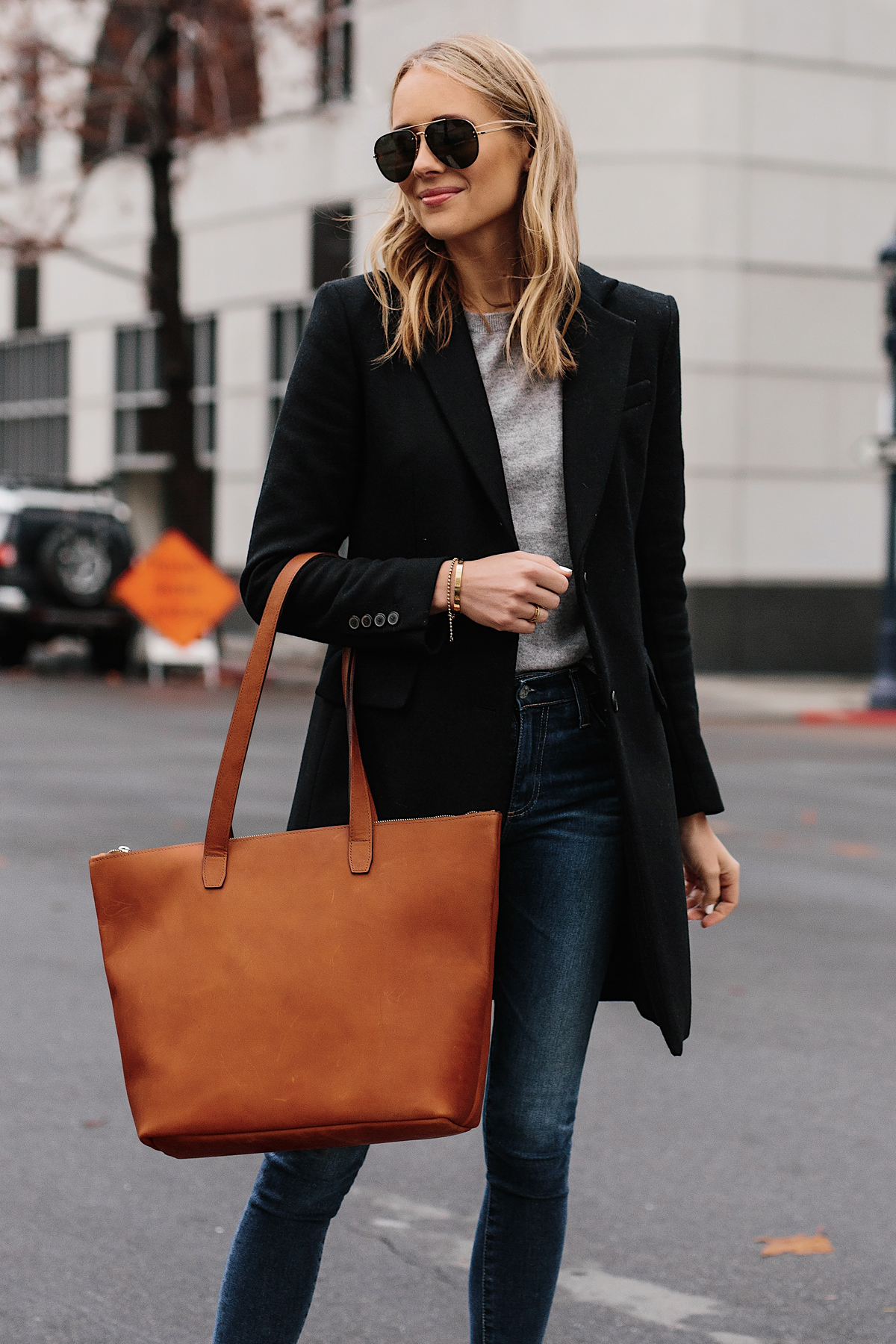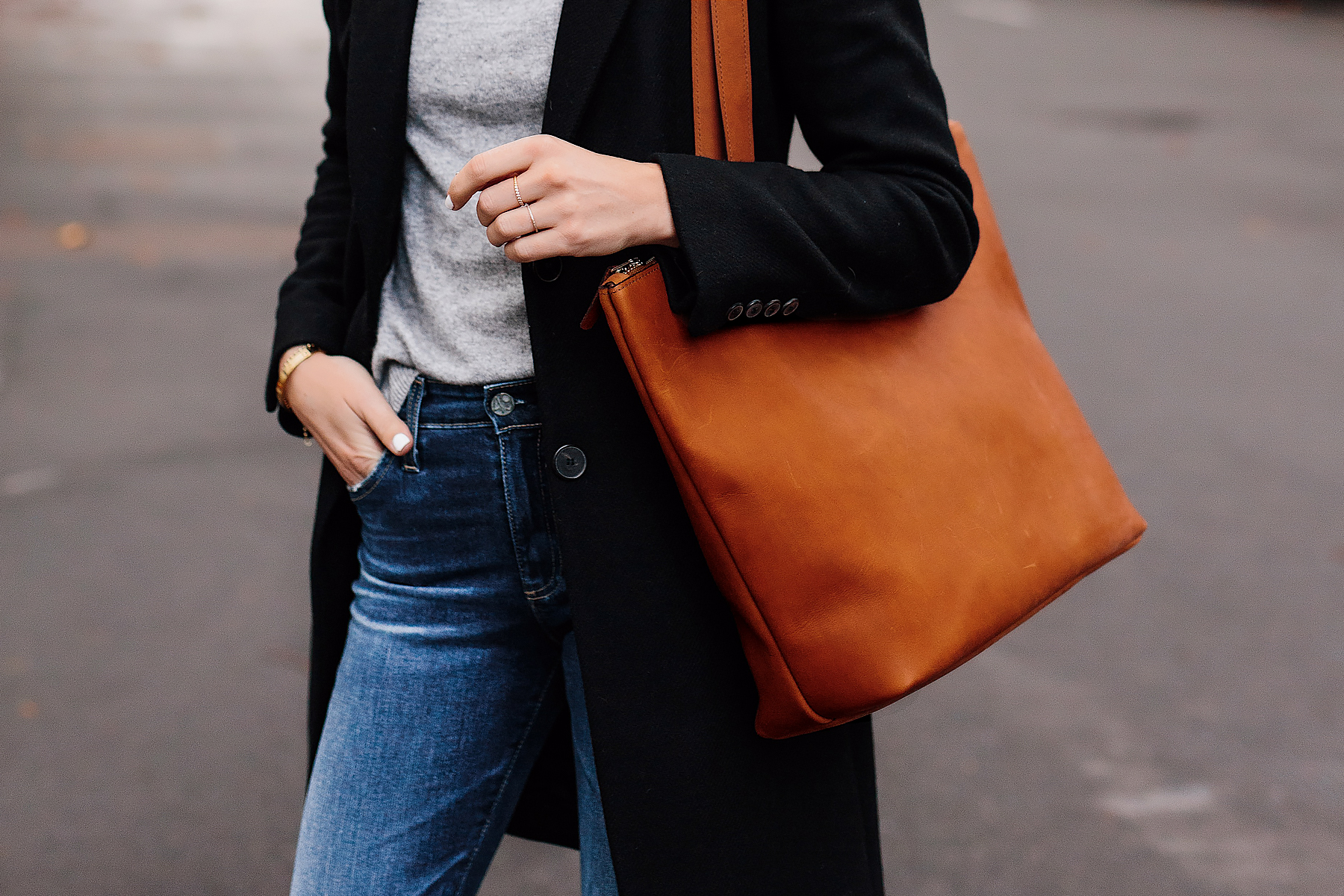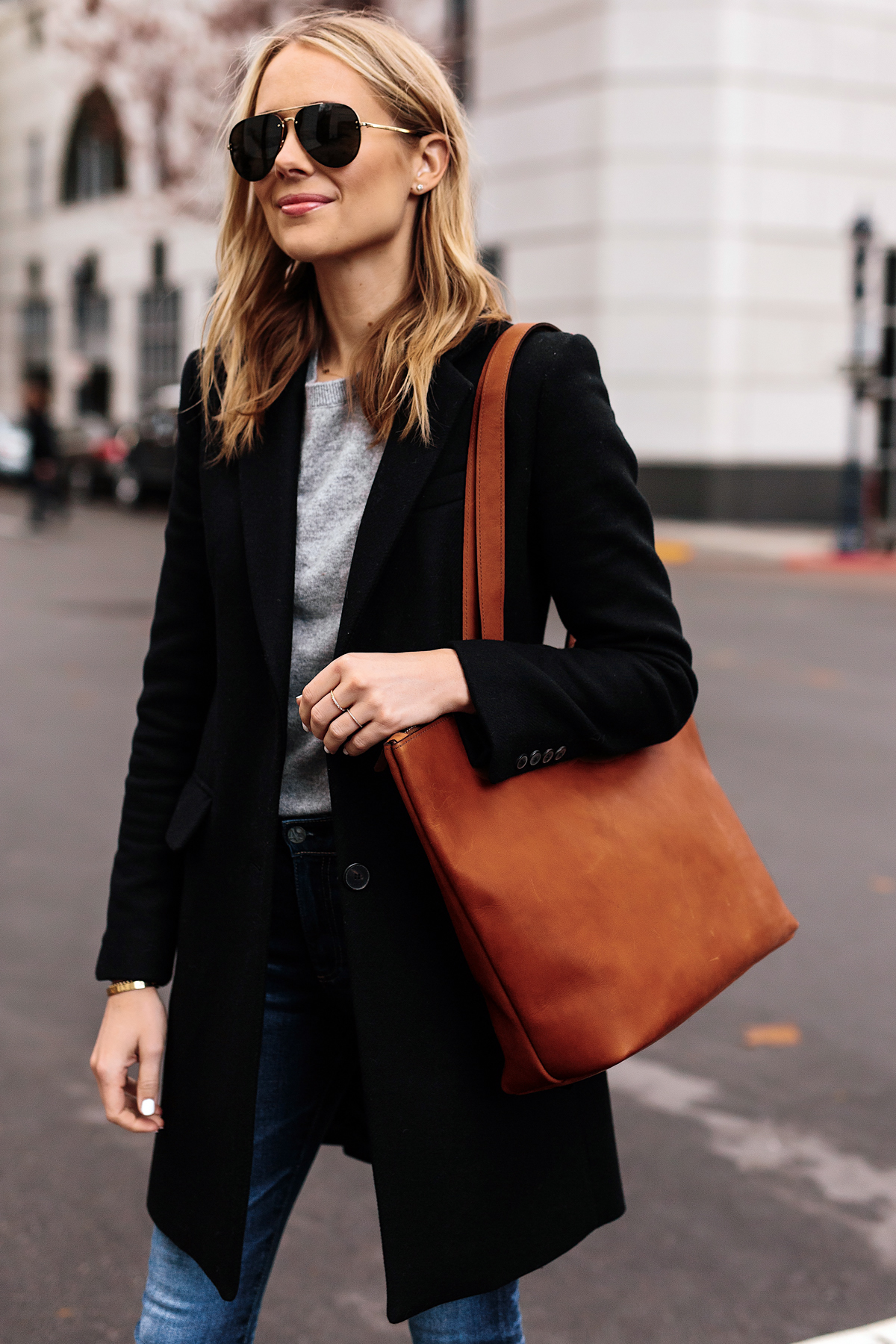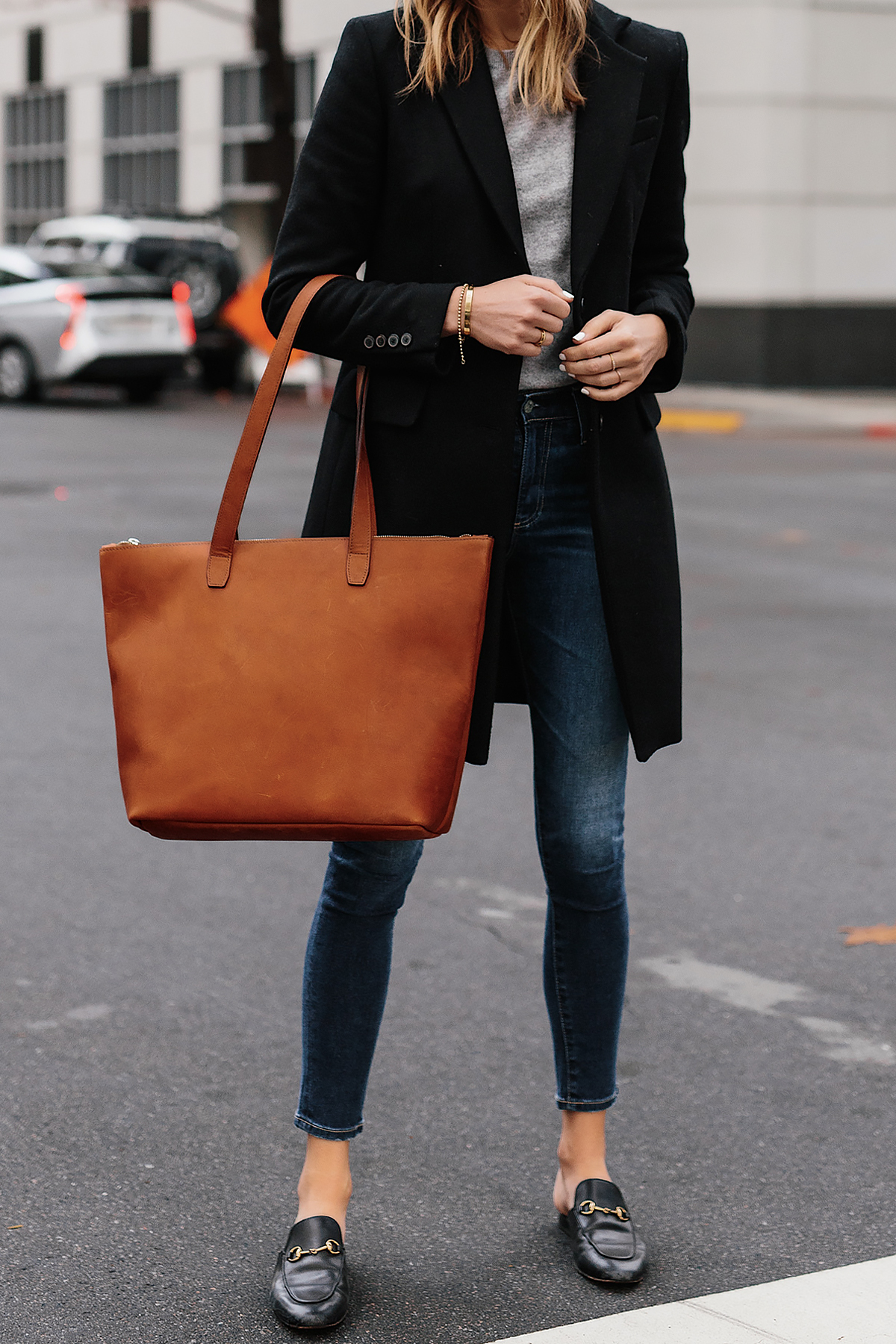 A special thank you to SLATE COLLECTION for sponsoring this post. All thoughts and opinions are my own.
Photos: Arielle Levy