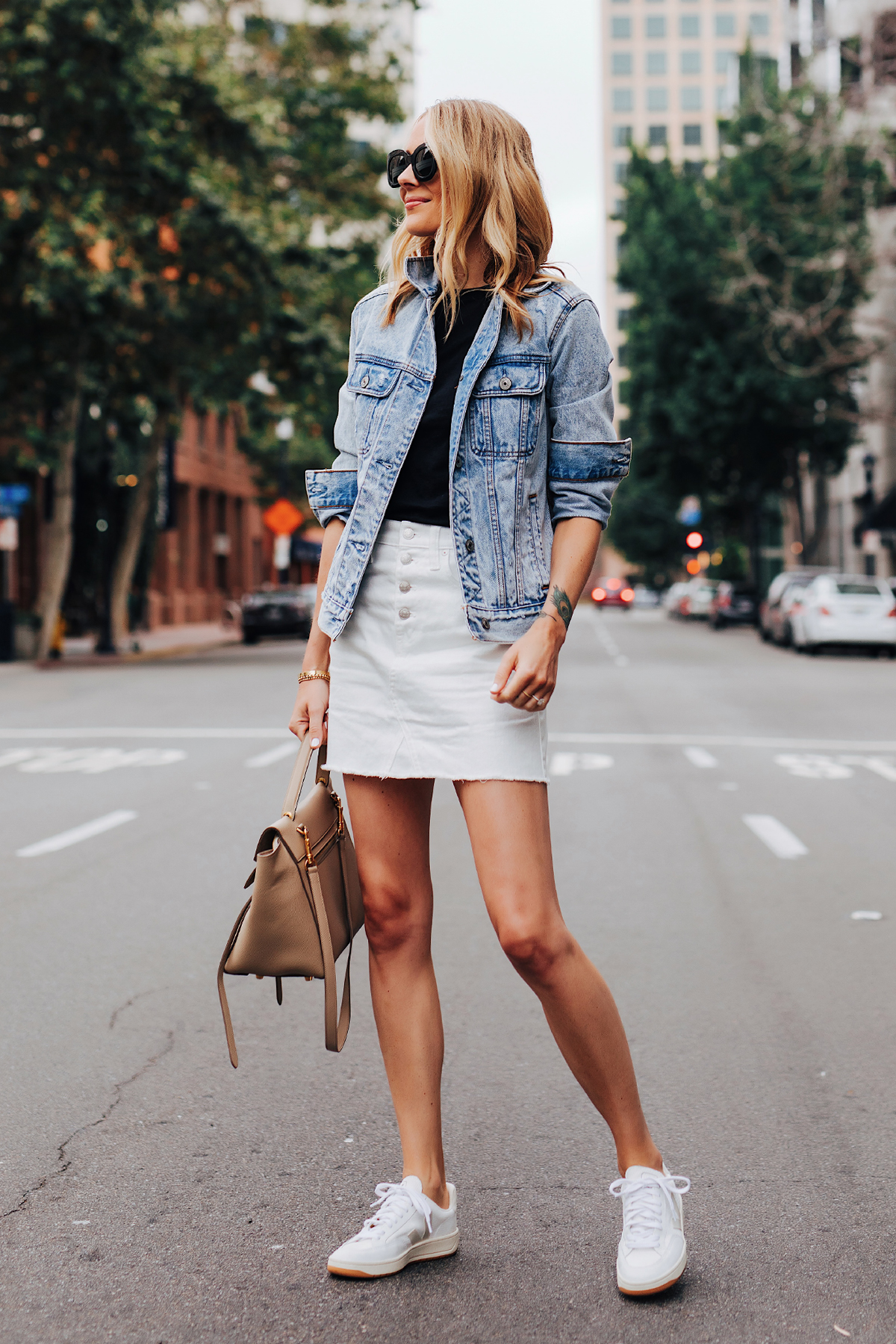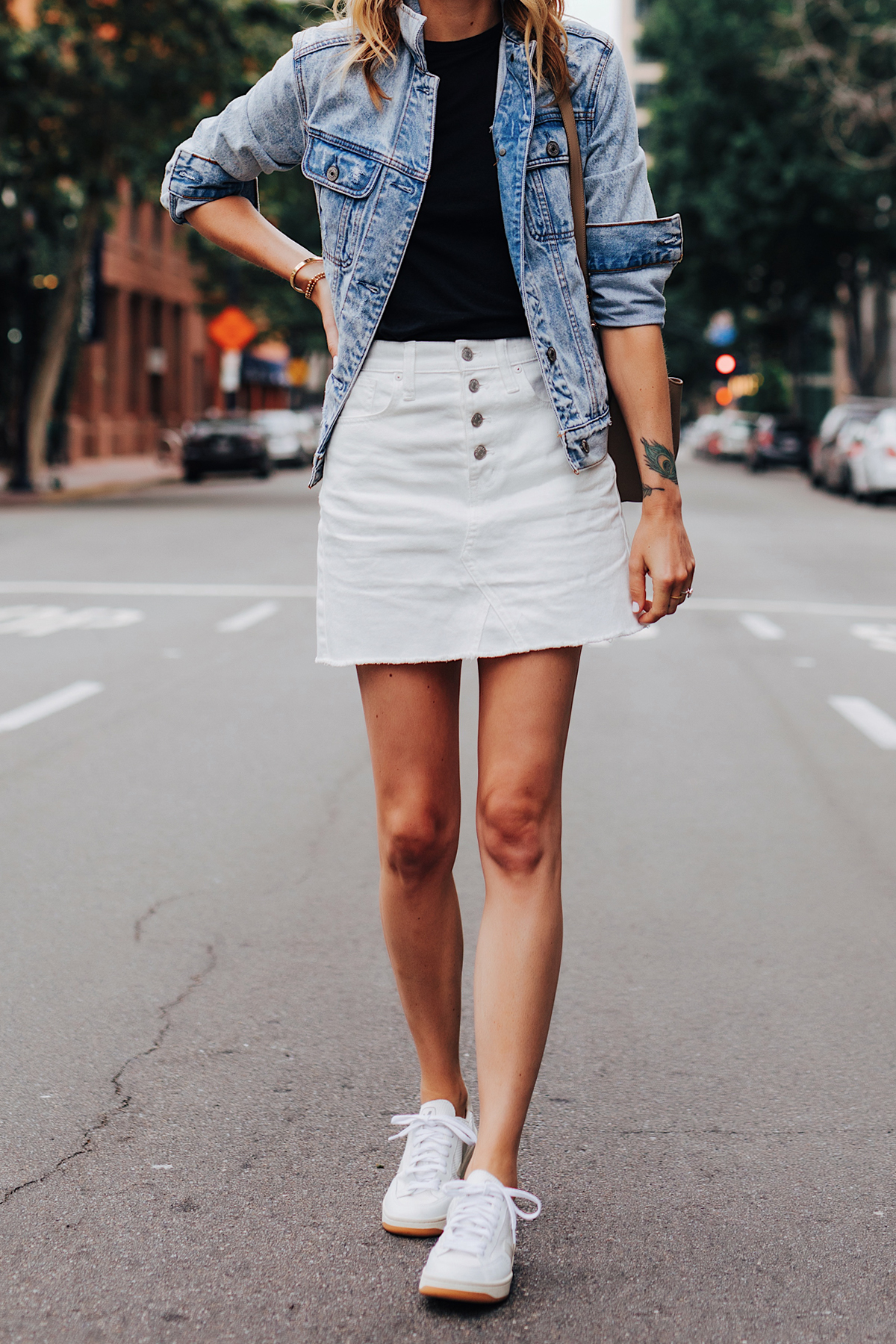 If you've been following me for a while, you all know how much I love wearing sneakers. Don't get me wrong, nothing beats a great pair of heels, but sneakers have become more and more my go-to within the last year or so. The obsession started around the time I got my first pair of Golden Goose sneakers (read more about them here), and since then, I've been adding sneakers to my collection every few months. This past fall when I was in London, I was out shopping and discovered the Veja Esplar sneakers and they immediately became my new favorite. I loved the simplicity and reto styling. And the fact that they are a fraction of the cost compared to Golden Goose was yet another reason to fall in love with Veja sneakers.
I bought this pair, the Veja V-12 sneakers, right before our trip to Nashville in July. I wasn't in the market for a new pair of sneakers, but when I was shopping online I found them and fell in love. The mixture of fabrications and minimal styling give these sneakers that 'French it-girl' factor. You can literally wear these with anything and look so chic. Meghan Markle is also a huge fan of Veja sneakers! This pair, specifically, is great right out of the box. They didn't need to be broken in whatsoever and were comfortable all day long. I paired my white Veja V-12 sneakers with a denim jacket and white denim skirt for a casual outfit perfect to transition from summer to fall. This look would also be super cute for Labor Day weekend. If you're looking for an alternative to Golden Goose sneakers, make sure to check out Veja sneakers. And now that I have two different styles, I'm planning to do a full Veja Sneaker review on the blog soon, so stay tuned!
Editor's Note: Veja only comes in whole sizes. I'm usually and 8.5/39. I'm wearing the EUR 39 (US8) and they fit perfect.
Veja Sneakers