If you've been following me for a while, you know that while my style is pretty classic. I always aim to purchase timeless fashion pieces that I can wear over and over, all while creating different outfits. Versatility is key, so I invest in quality items that I know will last with each wear. There are certain pieces I will always have in my closet no matter what, so if you're looking for how to build a classic wardrobe or just for a classic style guide, start with these three pieces that I consider wardrobe must-haves every woman should own!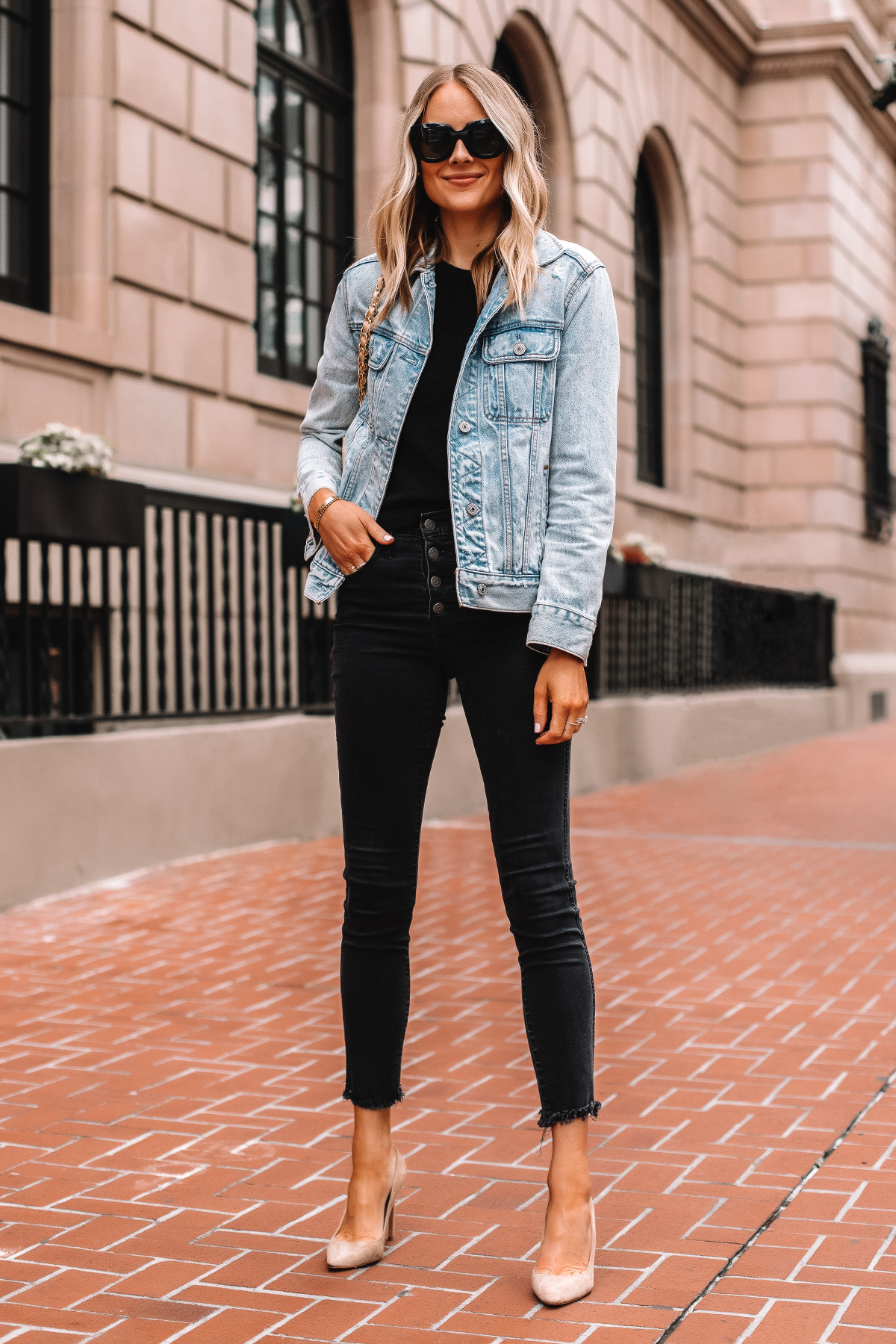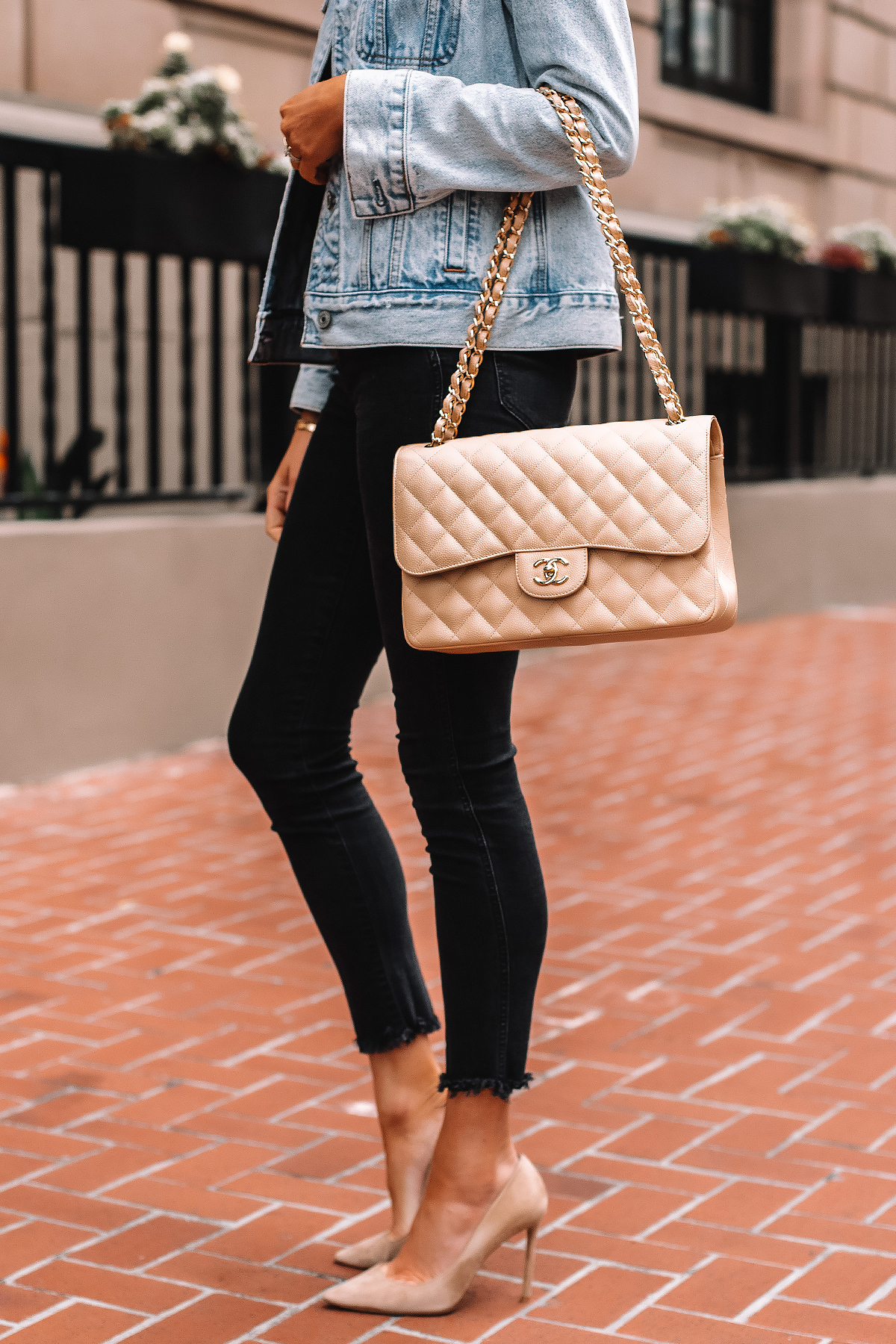 Denim Jacket
The denim jacket is probably one of my most-worn items in my closet nearly all year! I love the style so much, that I typically have more than one option in my closet at all times. Whether it's the classic blue jean jacket, an oversized style, or even a light wash option, the denim jacket will always have a place in my closet. They are one of the most versatile pieces you can have; super easy to dress up or down, and endless outfit possibilities. Check out this post for even more denim jacket inspiration.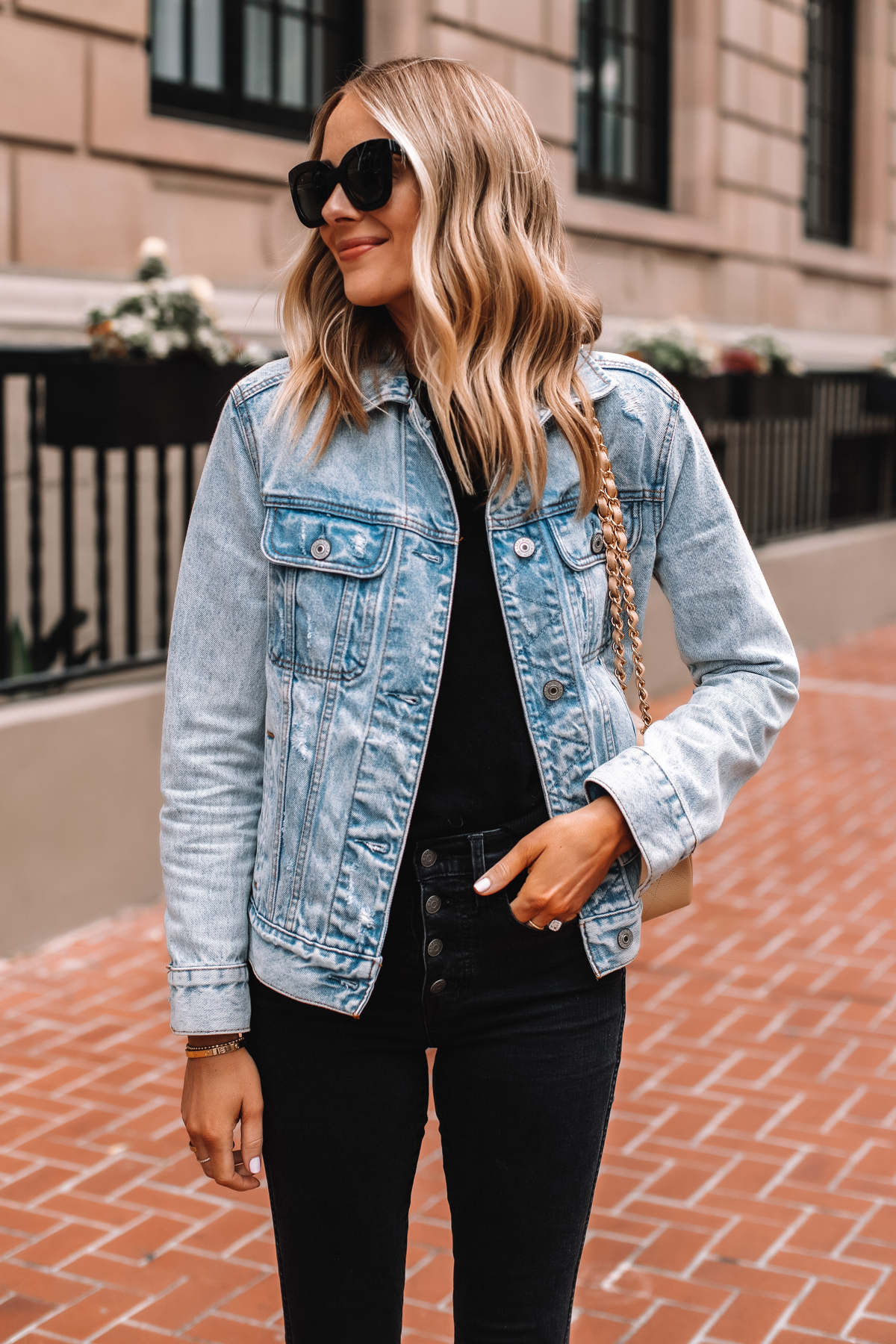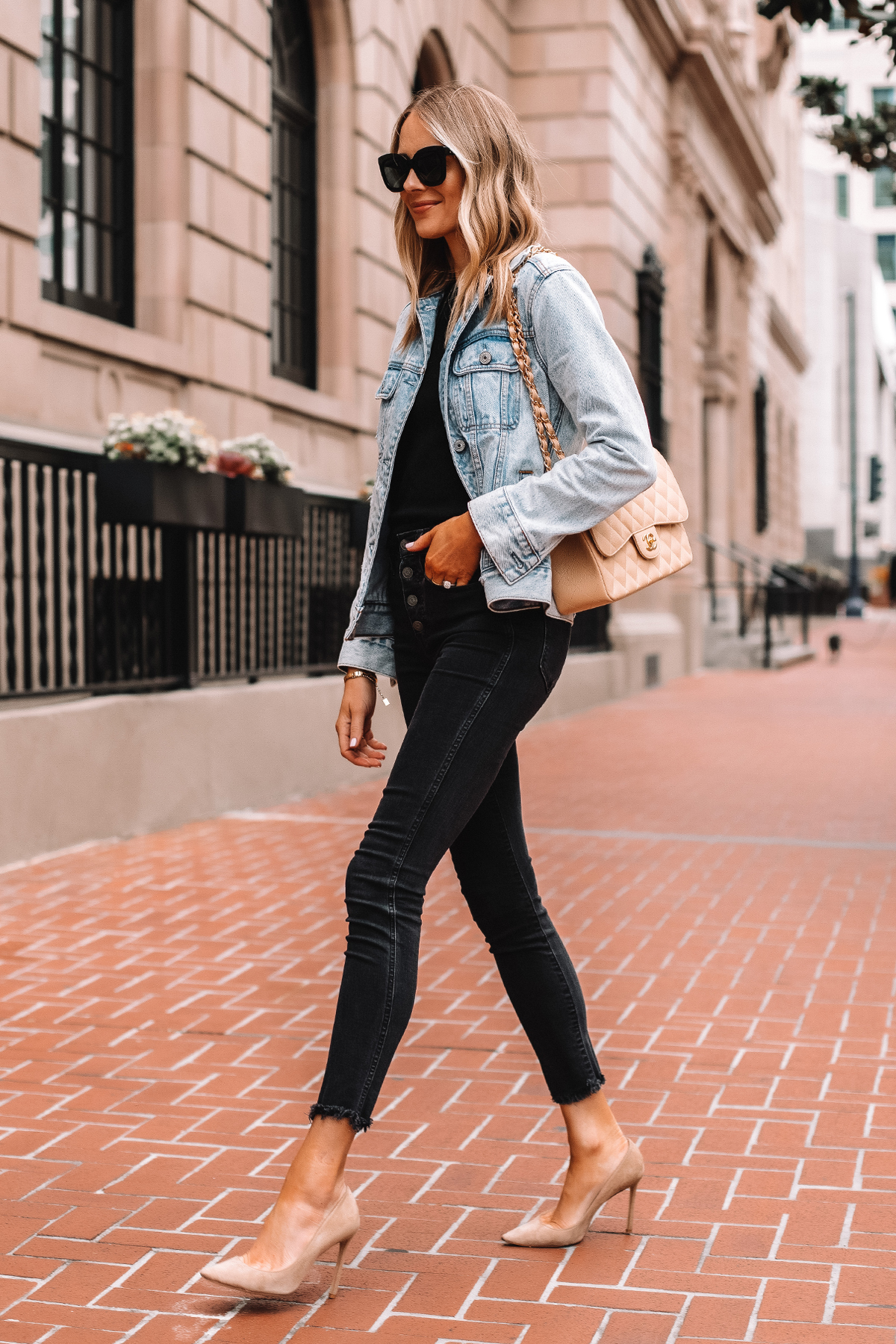 Nude Pumps
There is nothing better than the perfect pair of nude pumps. They are so flattering and can make your legs look longer than they are. Nude pumps pair well with jeans, dresses, as well as workwear styles, making them incredible versatile. One of my favorite ways to wear nude pumps is just pairing with jeans and a basic t-shirt. It dresses up the outfit, but keeps in effortless and chic at the same time. Suede nude pumps are my go-to, but matte leather and patent leather are other styles I have too, and they still get lots of wear!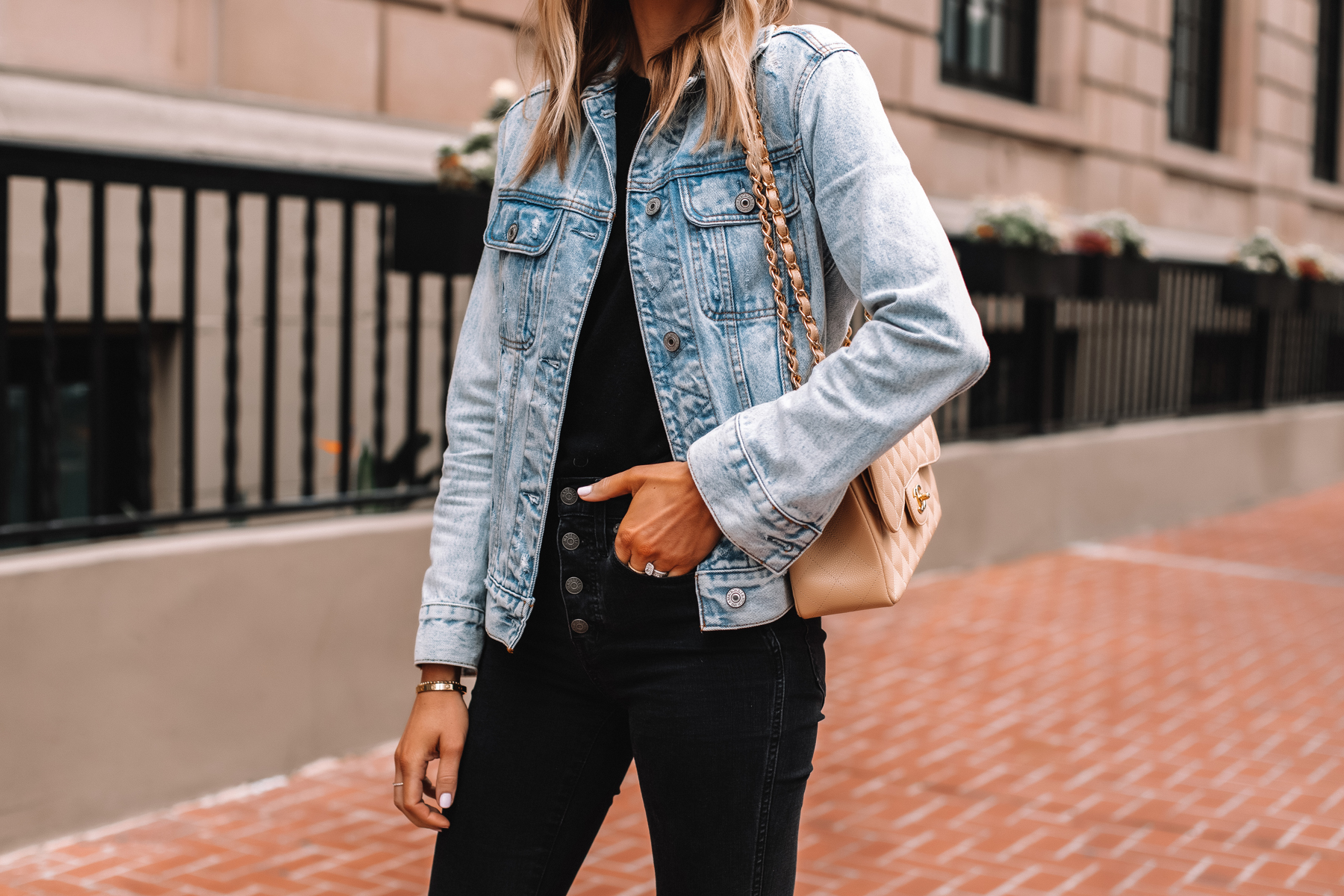 Black Skinny Jeans
No matter what the denim trend for the season or year is, black skinny jeans will always be a style that is never out of style. To play it safe, stick with a clean finish pair, aka, no rips or destruction. However, I'm always up for ripped jeans and I love a good raw hem denim style. Black skinny jeans are great because you can wear them with all styles of shoes; sandals, sneakers, heels, and boots. You an also check out my denim guide for a few more of my favorite styles of jeans.