Everyday FJ is a weekly series where I round up all the content of the week plus questions and requests straight from my readers and share it all in one big post. Here you'll find answers about fashion, home, beauty and everything in between.
If you have a question or request, fill out the contact form or follow along on Instagram so you don't miss it when I put out an Everyday FJ content request!
Click the images to shop products directly.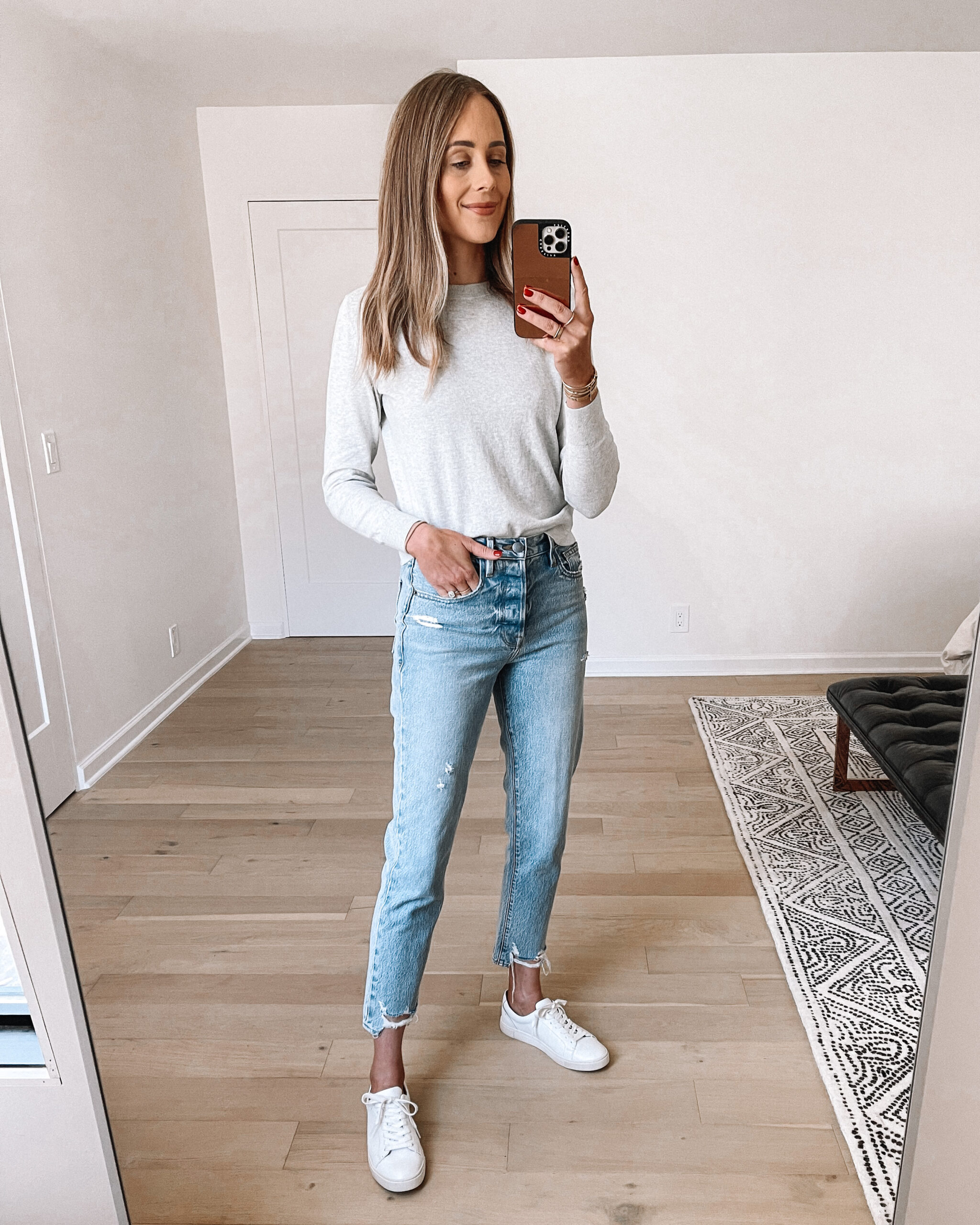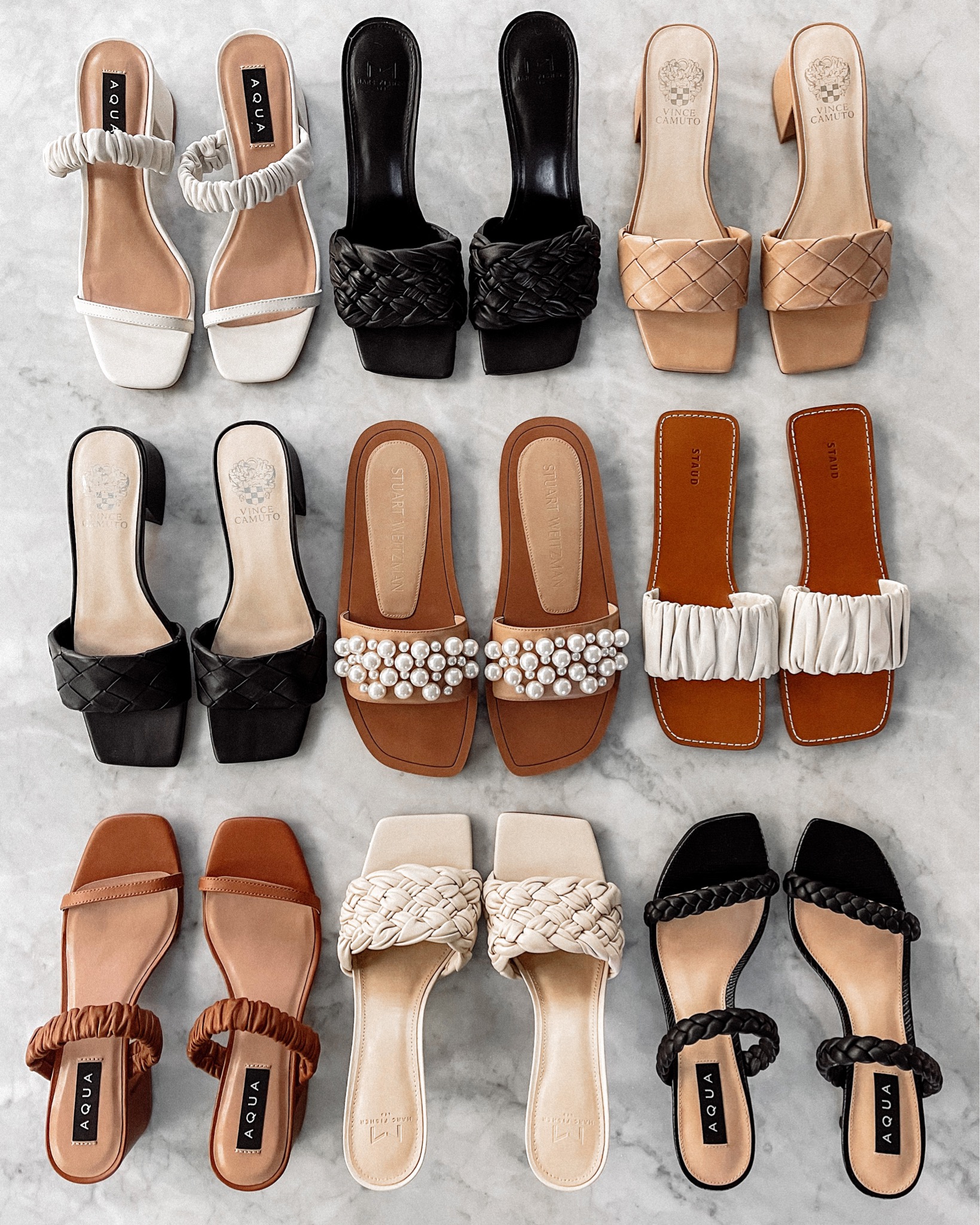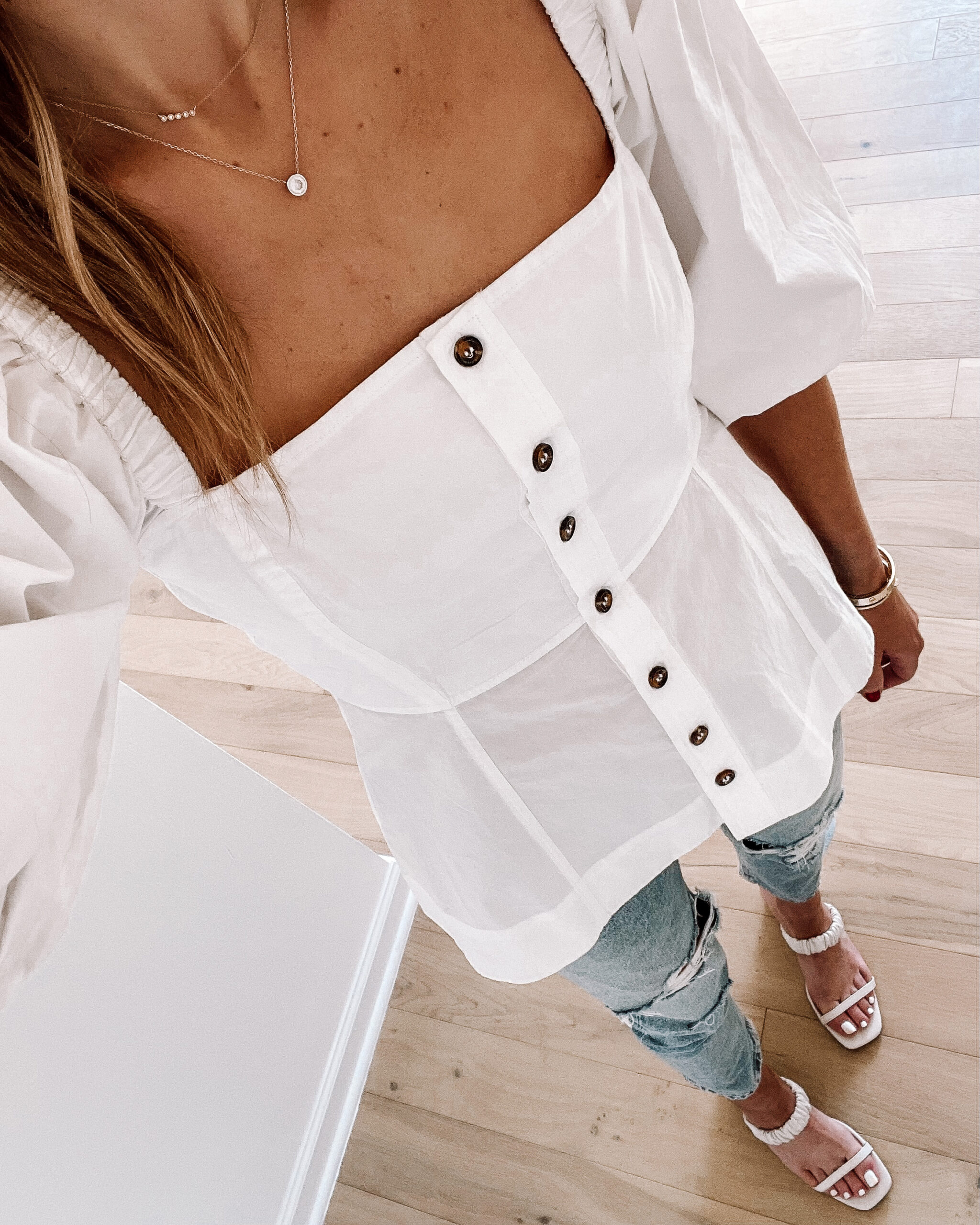 Links & Questions
1. What's next on the house renovation?
Our bedroom is moving along now! The bathroom should be done in a couple weeks and the bedroom just needs to be painted, fireplace switched over to gas and the exterior of the fireplace will be updated. Once that's done the stairs will be completed and then moving on the the main floor. Excited to see it starting to really come together!
2. Favorite recent Amazon purchase?
This waffle set! I actually haven't shared it yet, but I've been living in it! I got the black and think I need the blush too!
3. Copper phone case?
It's actually a rose gold mirror! It's from Casetify. Click the 6th option "mirror case" then "bronze". Shipping takes about 2 weeks, but these cases are great and super durable. I've used them for years!
4. First impressions of the Dyson Airwrap?
I'm still getting used to the Dyson Airwrap (bought almost a month ago). The handle part is much longer than my Dyson hair dryer. I do like that IF this works out, I will have a hair dryer and styling tools in one. So while the cost is steep, you do get a lot out of it. I like it, and maybe after more practice I'll love it. But for now, I'd say I'm 65-70% happy with it.
5. Hanger recommendations please?
I've been using the slim white velvet hangers for nearly 10 years now. They really are the best!
6. What eye makeup remove do you use?
I actually just use my cleansing balm. It truly gets EVERYTHING off! Use code AMY20 for a discount.
7. That Amazon "device" that shortens your purse handles?
Here! Comes with 4 and is super easy to attach or remove!
8. All time favorite handbag?
My Celine Belt Bag (mini - which is the biggest size)! Read my review here!
9. What carat size is your stud diamond earrings?
I have two pairs of CZ studs. The pair from Amazon that I wear the most are 5 ct and I have a pair from Nordstrom that are 6 ct. They look almost identical. Amazon are 4-prong and Nordstrom are 3-prong, both in yellow gold.
10. What is your favorite season to style?
It's always been fall! I LOVE the summer months just for my own enjoyment, but I love dressing for fall! There are so many more options with all the jackets, accessories, and layers.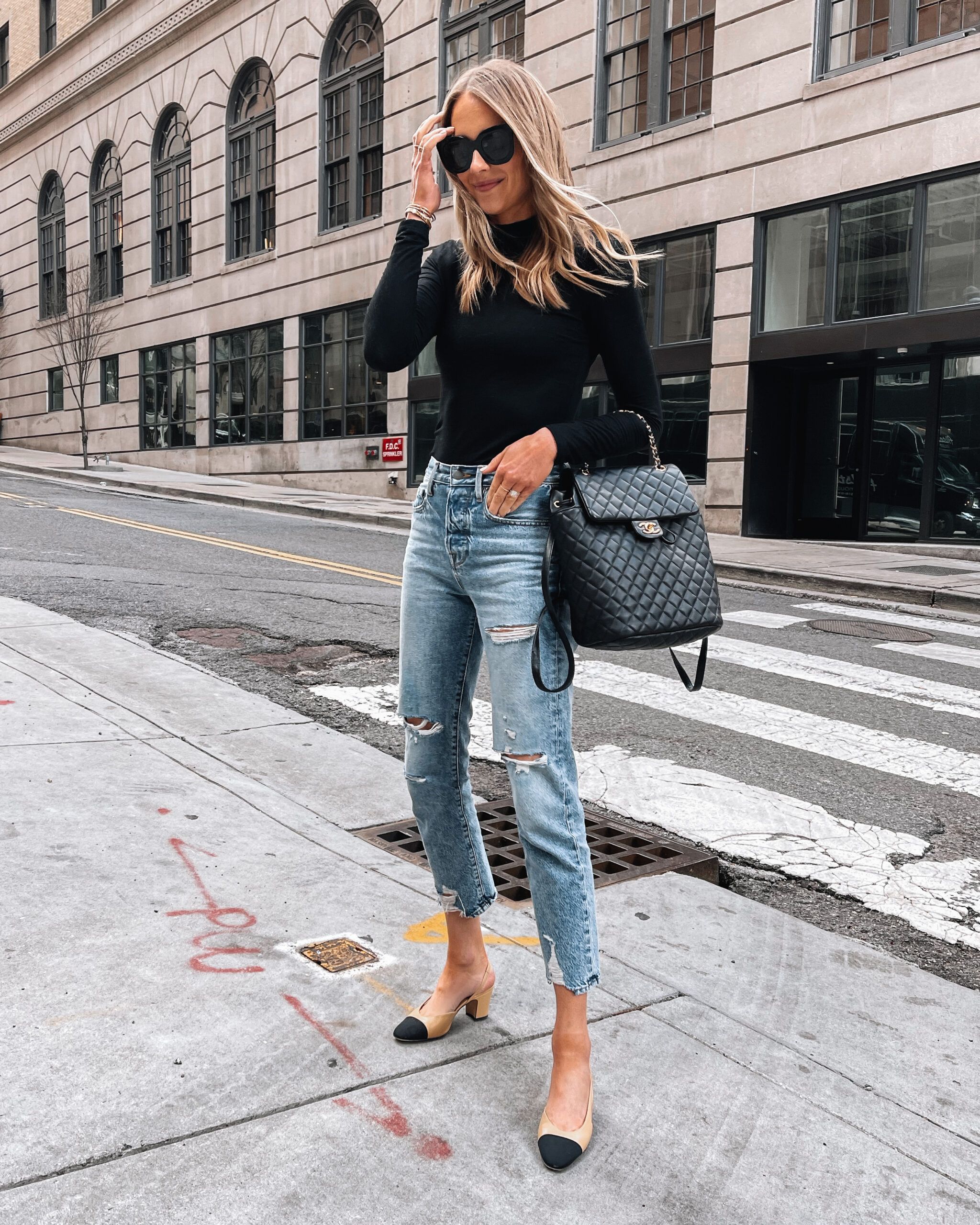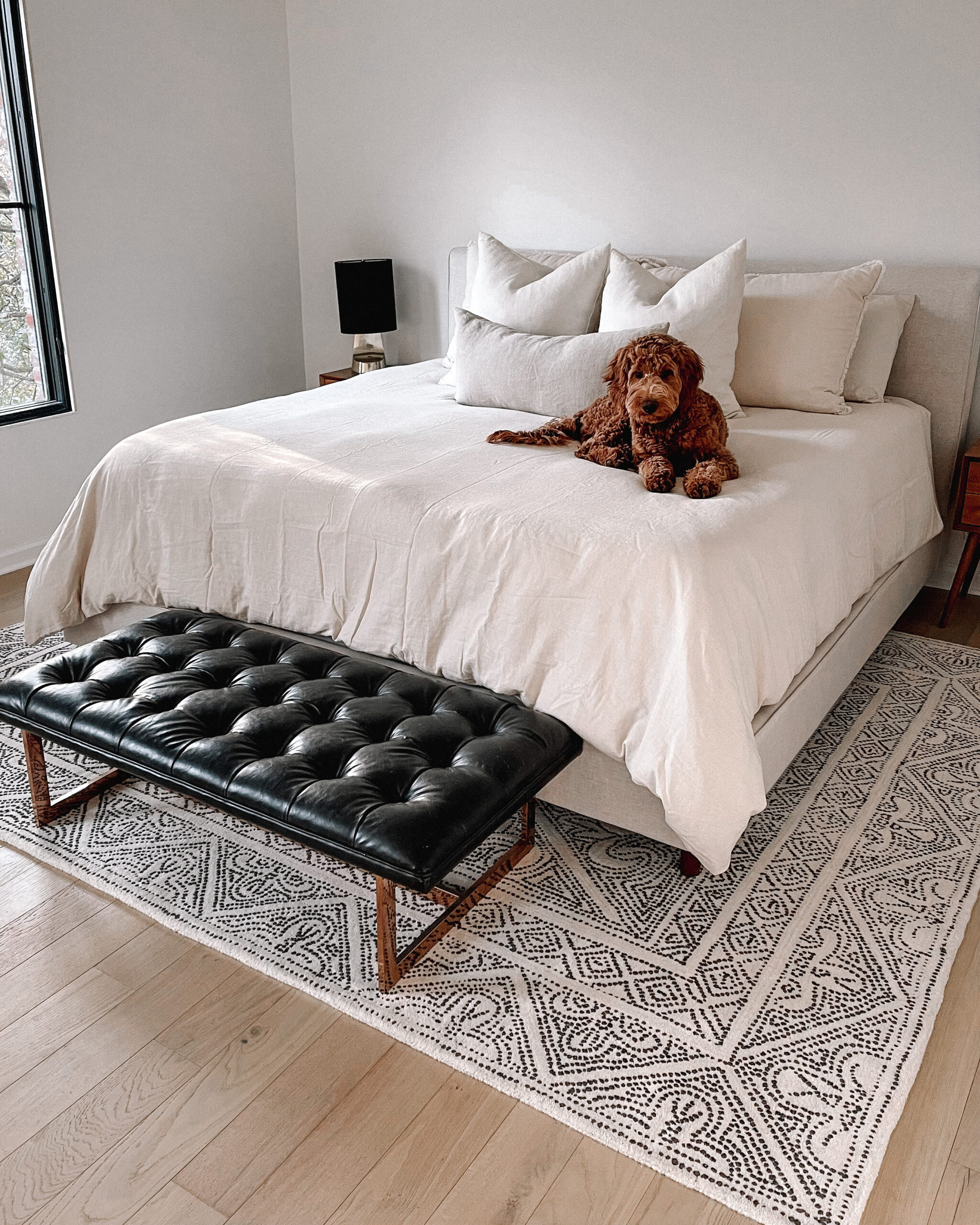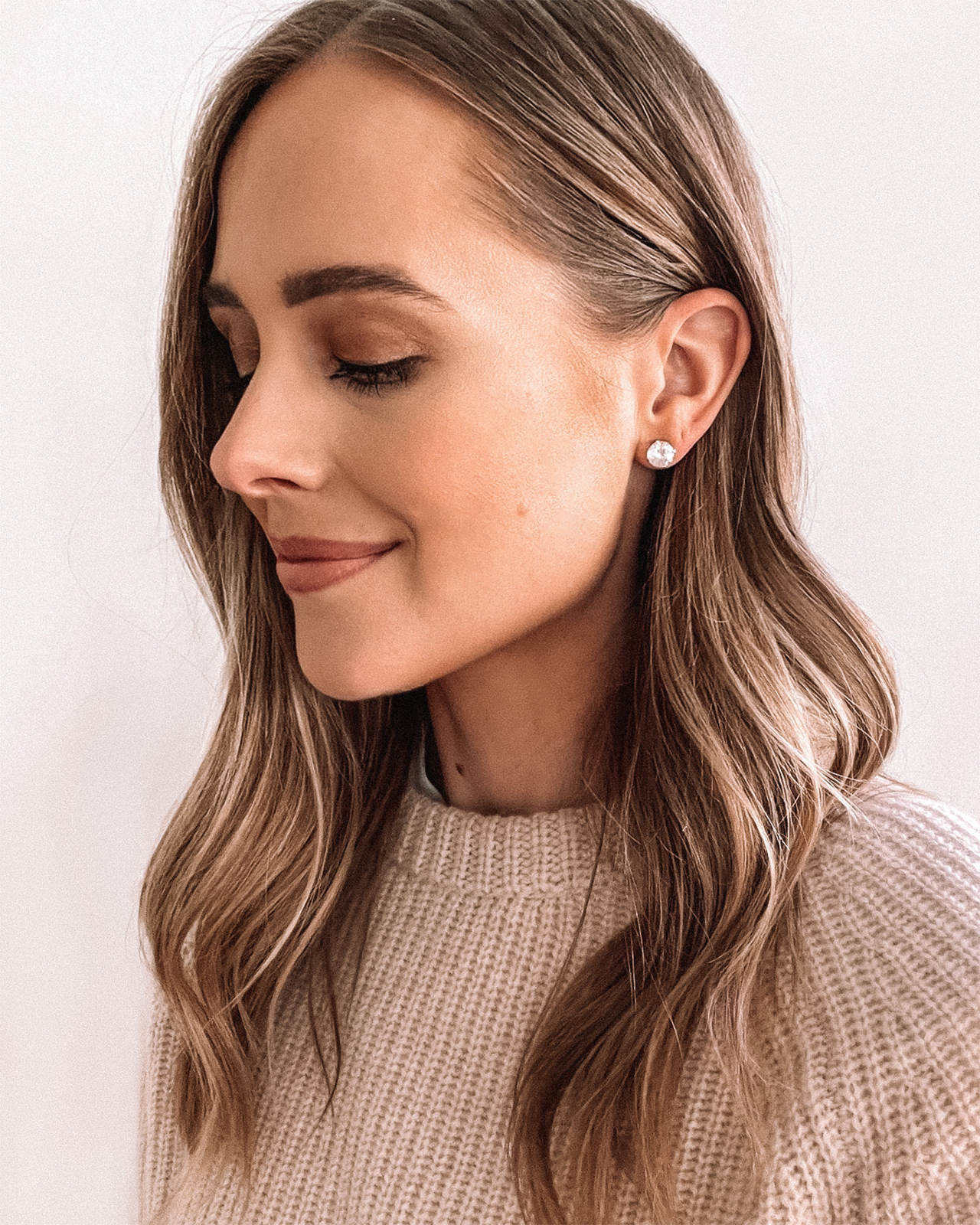 Links & Questions
Con't
11. Traveling anytime soon? 
I'm actually heading to Dallas this upcoming week for a work trip! I always love going back there because I get to see my best friends and eat at some of my favorite restaurants.
12. Favorite purchase this month?
Technically I didn't purchase it this month, but it arrived this month. The new rug for our guest room! I've wanted this rug since we lived in San Diego but waiting until our move so I knew which room it was going in and size to order.
13. Something you were influenced to buy recently?
Things I Bought and Liked (TIBAL) shared this lightweight tinted foundation and I'm LOVING it. Its SUPER light, you can use as a primer to your foundation or wear solo. It gives your skin this flawless finish without looking like you're wearing makeup. Note, do not use the brush it comes with; I use my Artis brush (use code AMY30) and its 100% better. I wear color medium light.
14. The white sandals from your spring tops post.
Here! I also got them in the tan color. They fit true to size and are under $100 (plus up to 30% off)!
15. A recent beauty empty
My eye serum is ALMOST empty and right now it's 25% off with code BEST25 so I'll definitely be grabbing one or two more!
16. How do you take your coffee/how do you prepare it?
Using our Nespresso machine, I pour 2oz of chai concentrate into my tumbler, then 2 Starbucks blonde roast pods using the espresso setting, then add a little ice, then about 6oz of oat milk.
17. What was the most comfy sports bra you posted?
This one! Under $30 and comes in 16 colors!
18. The show you recommended if we liked Younger?
The Bold Type! It's on Hulu also! Only 4 seasons right and the 5th will sadly be the last. Jan from The Office plays one of the leading roles and I loved her in it!
19. Do you tend to like thicker denim? The Frame and Levis are much denser than others?
Yes, I like rigid or 100% cotton denim best. I find it to be more flattering and thats also how denim was originally intended to be made. Plus you can get much better wash/destruction details using 100% cotton than when adding a synthetic fiber like elastaine. They also wear over time MUCH better. For reference these are the Frame jeans and these are the Levis jeans.
20. Do you regret any of your tattoos?
Eh, yes and no. I do/did like them when I got them and have for nearly a decade. However, that was kinda a phase in my life and while I still like some, I don't like them enough to keep. I'm in the process of getting two removed, but had to stop during Covid. I just need one more session and those will be gone. TBD on the others if I will keep or not.
Weekly Top 5
1. White T-Shirt: The perfect white tee that has been a best seller of mine for over a year now. I love this ATM tee because it's only slightly boxy and is a shrunken fit so it nails that casual, tomboyish vibe. It has a slub look, which always adds great texture to any tee!
2. Denim Shorts: This year my favorite pair of denim shorts, the AGOLDE Parker, came out with a longer version and I couldn't be more obsessed! They are so comfortable and flattering. Fit true to size.
3. Stripe Long Sleeve Top: I got this top last month and have been wearing it at least once a week. It's not heavy like a sweater, just light enough to wear as we transition into late spring. It will be perfect with shorts in a few weeks too! Fits true to size.
4. White Mini Dress: I'm so excited to style this white poplin midi dress for the right occasion soon. It's the perfect little white dress to throw on with either white fashion sneakers to match or a great heel for a fancier, patio date night. 
5. Beige Handbag: I got these bags right before the Shopbop sale as affordable alternatives to my Celine belt bag. The quality is SO good and they come in black!
P.S.
1. Have you signed up for the Fashion Jackson newsletter yet? I share exclusive content, exciting announcements, and much more! Sign up here and get Fashion Jackson straight to your inbox!
2. My previous Amazon Drop collections have styles back in stock! Check out this post & this post for all the details in case you missed it the first time!
3. In the last Everyday FJ I shared my...
This post may contain affiliate links, meaning when you click the links and make a purchase, we receive a commission.