Everyday FJ is a weekly series where I round up all the content of the week plus questions and requests straight from my readers and share it all in one big post. Here you'll find answers about fashion, home, beauty and everything in between.
If you have a question or request, fill out the contact form or follow along on Instagram so you don't miss it when I put out an Everyday FJ content request!
Click the images to shop products directly.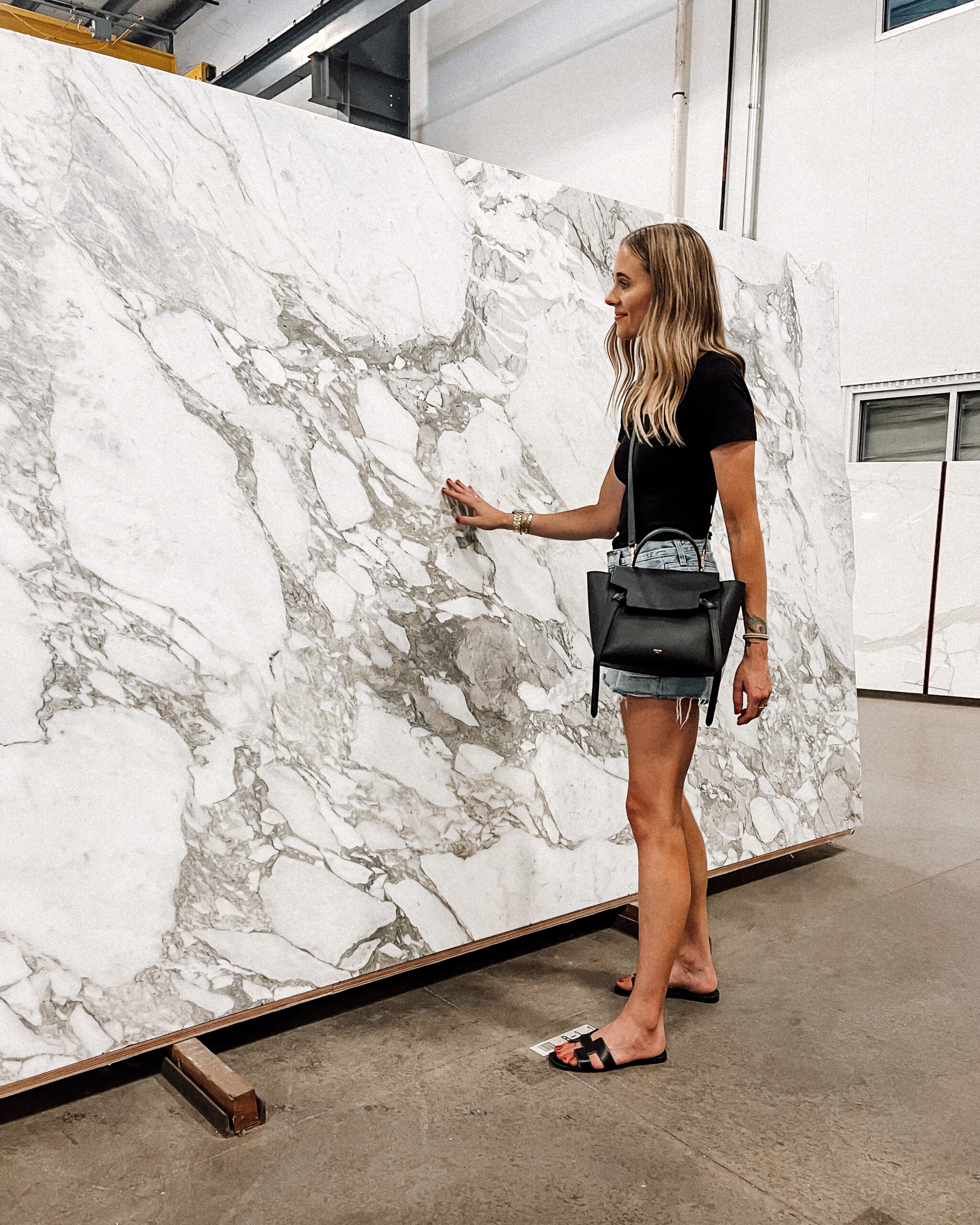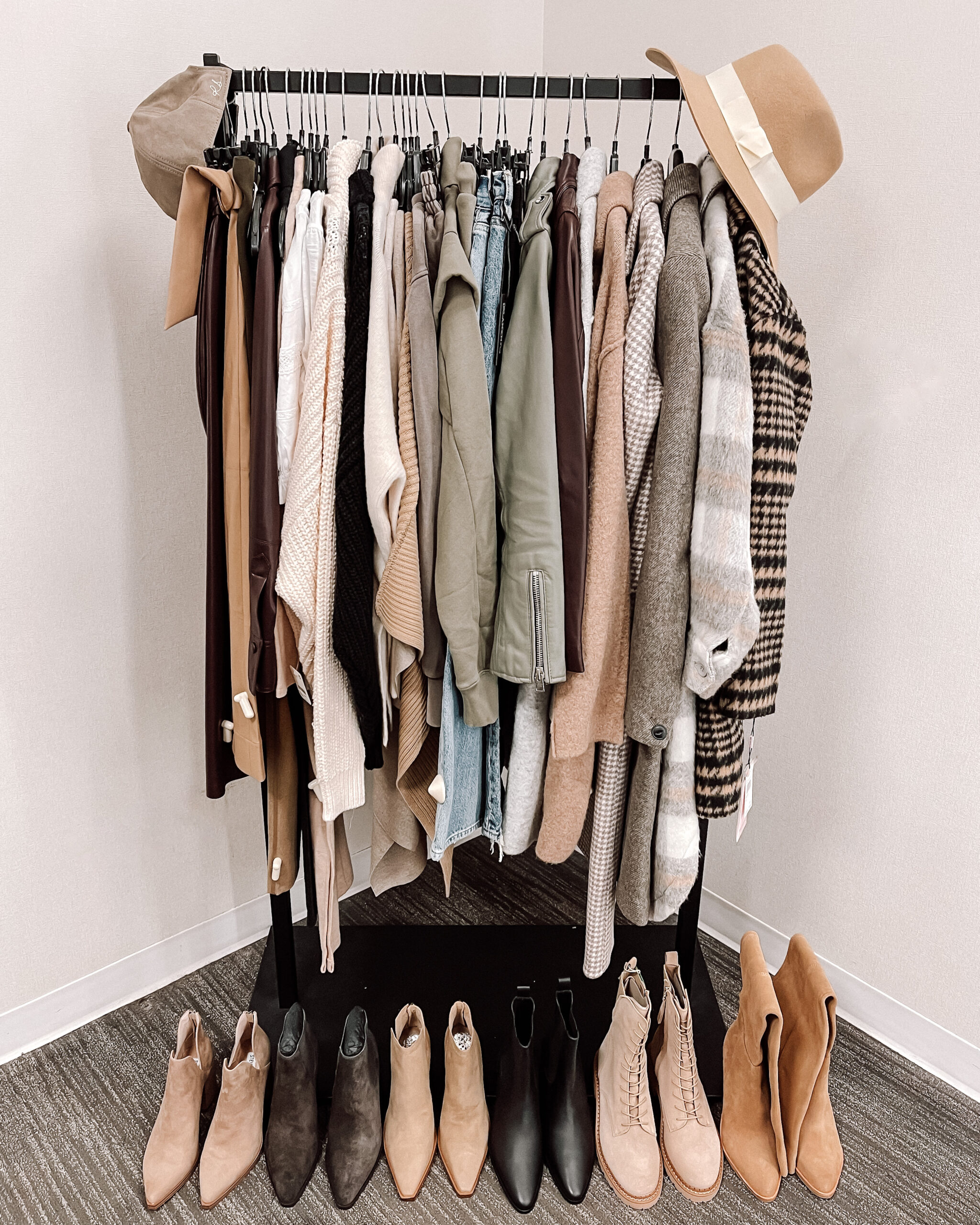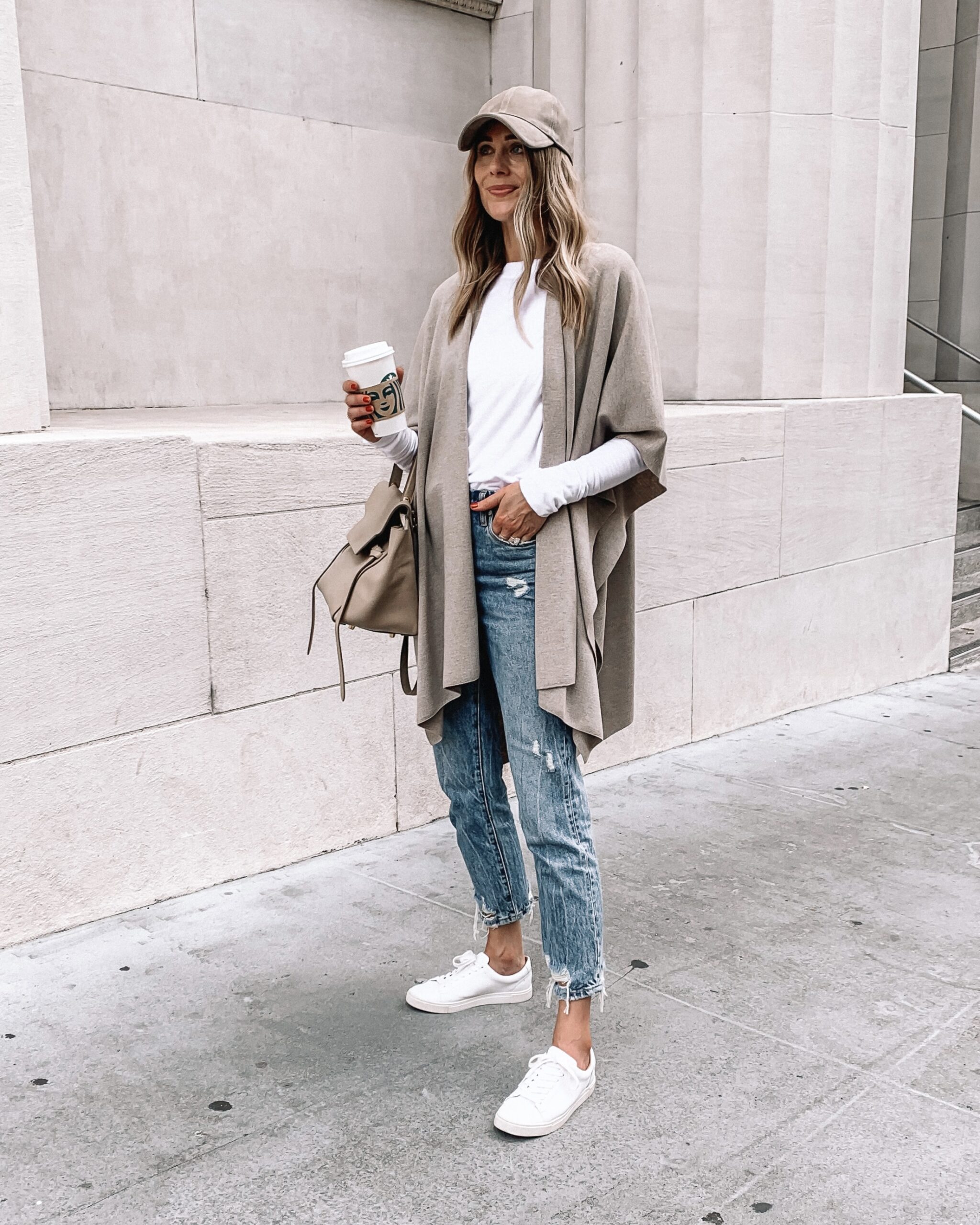 Links/Questions/My Favorite...
1. Sneakers for indoors (gym)
I love my APLs! They are so comfortable and great for HIIT workouts. My favorite are the TechLoom Hybrid and TechLoom Phantom. They fit TTS for me!
2. White summer dresses
Lots of styles here! I love this one, this one, this one, and this one!
3. Favorite color to wear?
Anything neutral. Black, white, grey, or camel. But if I really don't know what to wear and I just want something I know I'll love I wear head to toe black.
4. Curling Iron?
I go back and forth between tools - I feel like my hair gets used to them? Right now I'm back to using the T3 1" wand. I just saw its on major sale here too! Watch this IGTV for my tutorial.
5. Favorite NSALE item?
Everything I bought (and plan to buy) is in this post. While I love everything I got I go back and forth between my favorite item. It's either this suede baseball hat because its unlike anything I've ever had and I'm obsessed OR this sweater coat. If you know me, you know how much I live in these during the year so I know I'm going to get great use out of it.
6. Where is the white tee from your stories from?
Bloomingdale's! While it isn't my #1 white t-shirt, it's probably my #2. It's a little thicker, fitted, and just holds up really well. I've had it for over a year now and it's still in great condition! Fits TTS and I wear a small.
7. What coffee maker do you have?
This Nespresso machine and I love it! My favorite pods are the Starbucks blonde roast.
8. Everyday dishes? 
We have these! Nothing fancy but they are durable, minimal, and affordable.
9. Nail polish colors?
Usually white, blush, or red. I like to keep it simple! I found a new place that does non-toxic manicures so I'm not sure of the exact brand/color names now.
10. Everyday bra?
Just got two of these and LOVE them!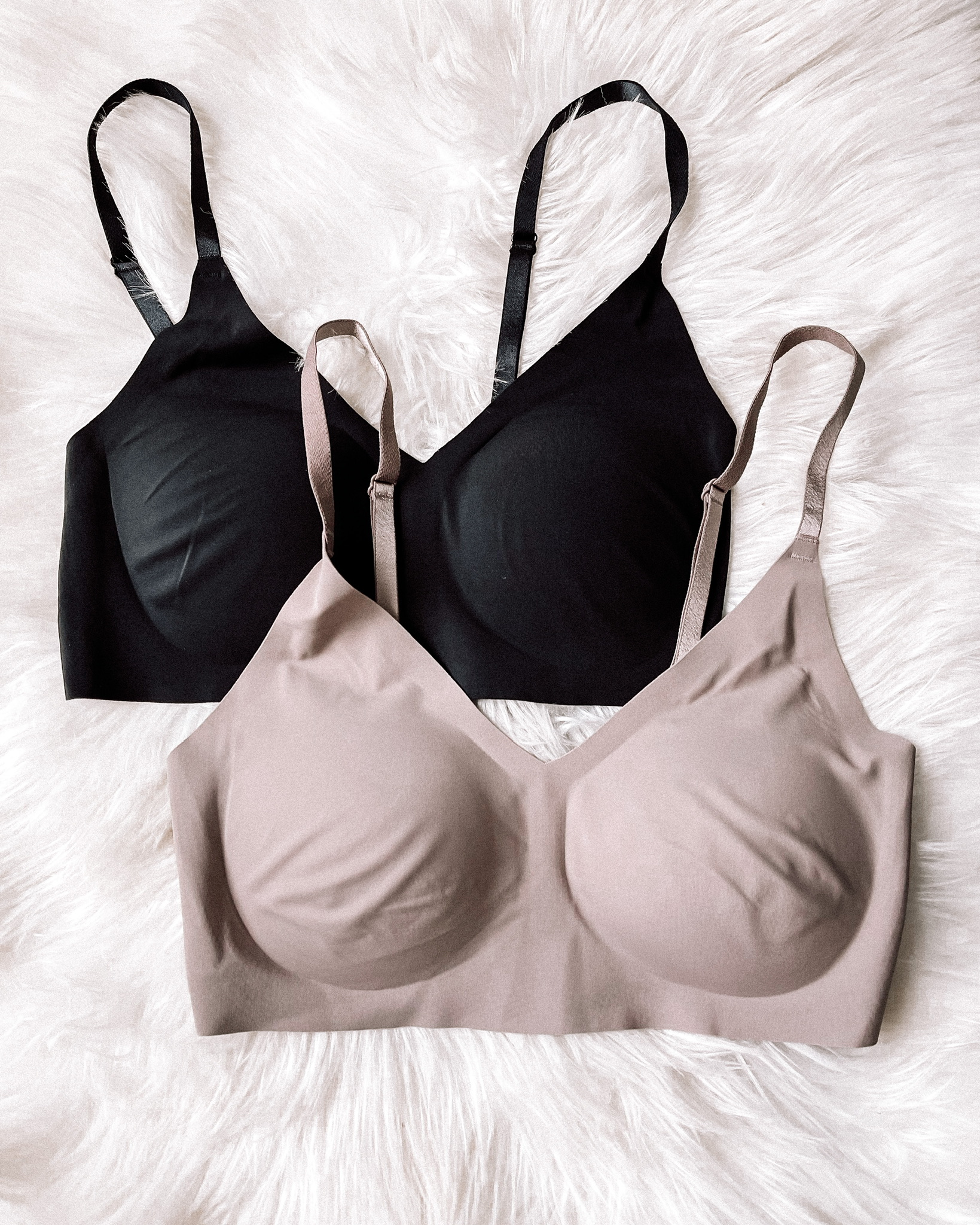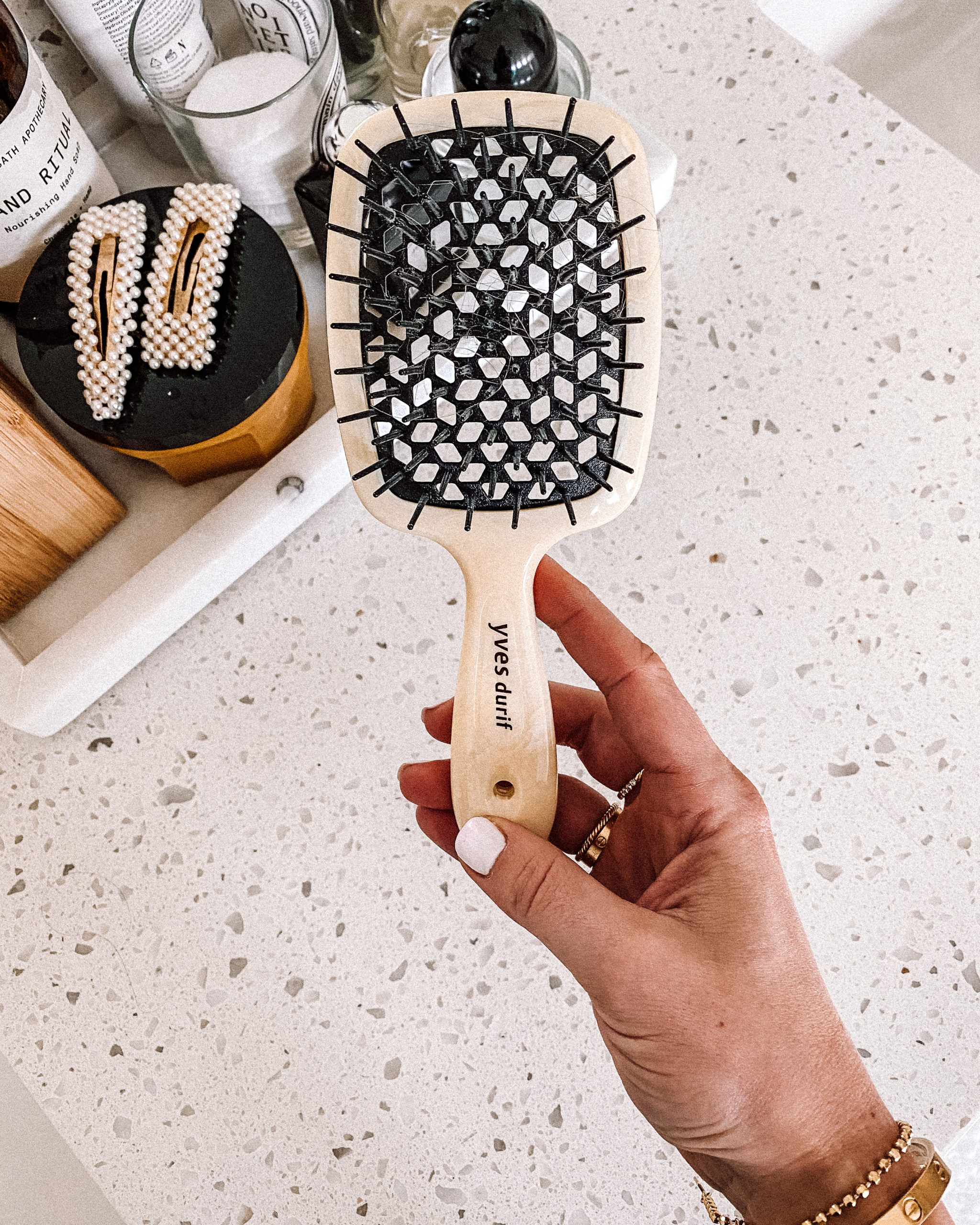 Links/Questions/My Favorites Con't
11. What is the marble for?
It's for our fireplace in the formal living room! We have two other fireplaces, one in the family room and one in our bedroom. Both will be covered in plaster with a neutral finish.
12. Favorite thing about your husband?
Besides the fact that he has the biggest and most loving heart, it's 100000% how much he makes me laugh. He has quite the personality. Of course I love my husband but, I really really LIKE him too.
13. What's your favorite dessert?
Either chocolate lava cake (but it has to be done right), or key lime pie! My step-mom makes THE BEST key lime pie.
14. What is one product you're obsessed with right now? Anything...
This one make me stop and think....I share so many products with you all daily I was really wanting to say something exciting and new or innovative. But the truth is it's been this dang hairbrush for the past 2 years now. I can't quit it. I bought one for a friend recently and she is just as obsessed as I am.
15. Favorite renovation project so far?
I think it's the master bathroom! This was a project I "designed" on my own (we didn't have help). I overthought everything but I loved the way it turned out. It's not 100% done which is why I haven't shared the whole thing yet, but I will soon! Just waiting on a few pieces that have shipping delays.
16. Jean shorts of all time?
Definitely AGOLDE. Last year I would have said the original Parker, but this year they came out with the Parker long version and I could not love them more. Best fit, most flattering, and quality is SO good.
17. Tattoo removal update?
I wish I had one! If you've been following for a while I started getting two tattoos removed a few months before our wedding in 2019. After two treatments about 5 months apart, I only needed one more but then everything shut down and we moved to a different state. They have faded so much since I started the process 2 years ago. I keep meaning to make an appointment the next time I go to San Diego, because I want to finish with Dr. Groff, but since they aren't super noticeable anymore I kind of just put it on the back burner.
18. 5 places you want to go?
Oh this is fun! The Maldives, Australia, Lake Como, Mallorca, and Amangiri (in Utah).
19. Favorite sushi roll?
Salmon sashimi! I know its not a roll but I always get it when I'm at a good sushi restaurant. I prefer specialty rolls with rice, salmon, yellowtail, avocado, and have crunch and spice. Just something along those lines and I'm easy to please! Ok-u is my favorite in Nashville and Oishii (the original) in Dallas!
20. Favorite pajamas?
This top and these bottoms from Nordstrom. I think I have like 5 now? They are just so soft and comfortable. I wear both xs and small, just whatever is in stock!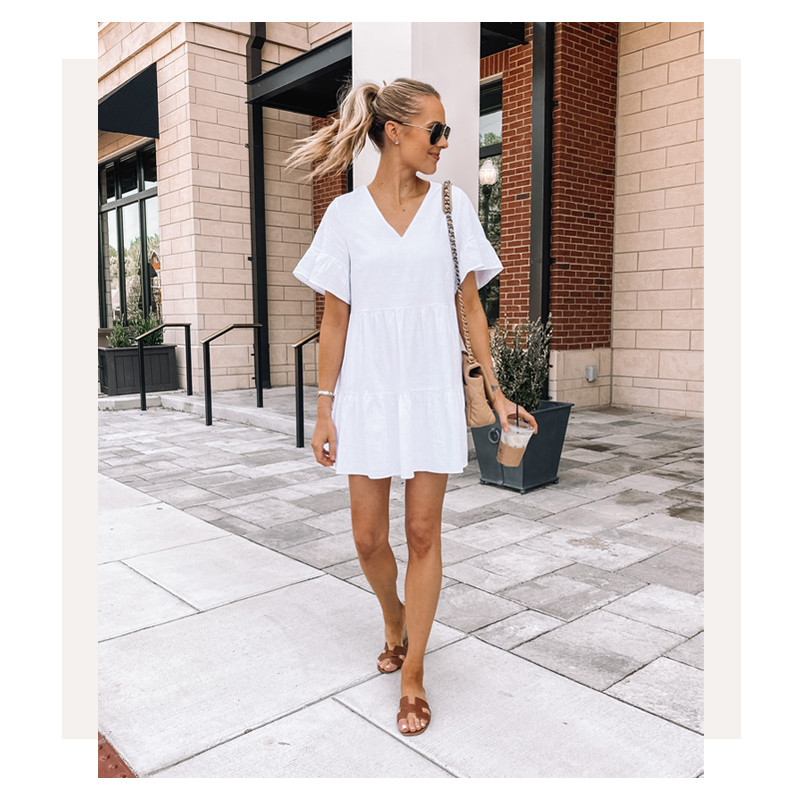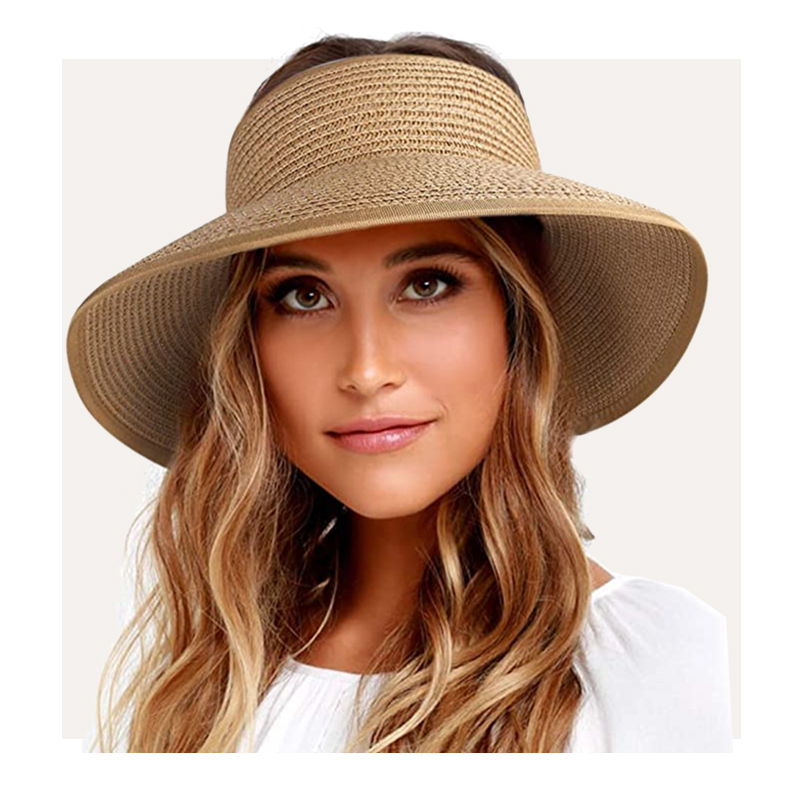 Weekly Favorites
1. White Mini Dress: One of my all-time favorite dresses from Amazon! Don't worry it's not too late to get a LWD for summer and if you already have one, it comes in SO many more colors. I think its time for me to finally buy the black! Fits TTS, wearing a small.
2. Sun Visor: I got this visor for the pool and it has great shade coverage. It rolls up so well so it would be super easy to travel with. Comes in more colors too.
3. Beige Mini Dress: This dress looks more expensive than it is! So good for summer with heeled sandals, but dress it down with sneakers and a denim jacket. Fits TTS, wearing a small
4. Camel Blazer: I really love blazers, not just for the office. Paired with a t-shirt and denim shorts for a casual weekend look or you can dress up with trousers for the work. Also comes in black and white!
5. Rib Lounge Set: It's so incredibly comfortable, not to mention adorable! I love wearing this to bed and around the house in the morning until it's time to get ready for the day. If you're looking for a two piece loungewear set with shorts, this is my #1! Fits TTS, wearing a small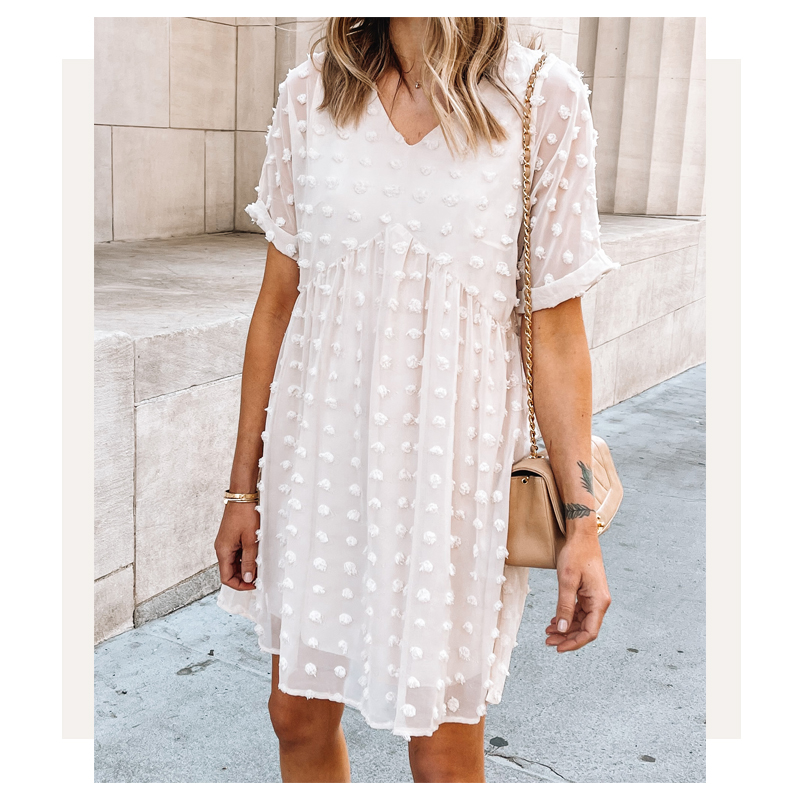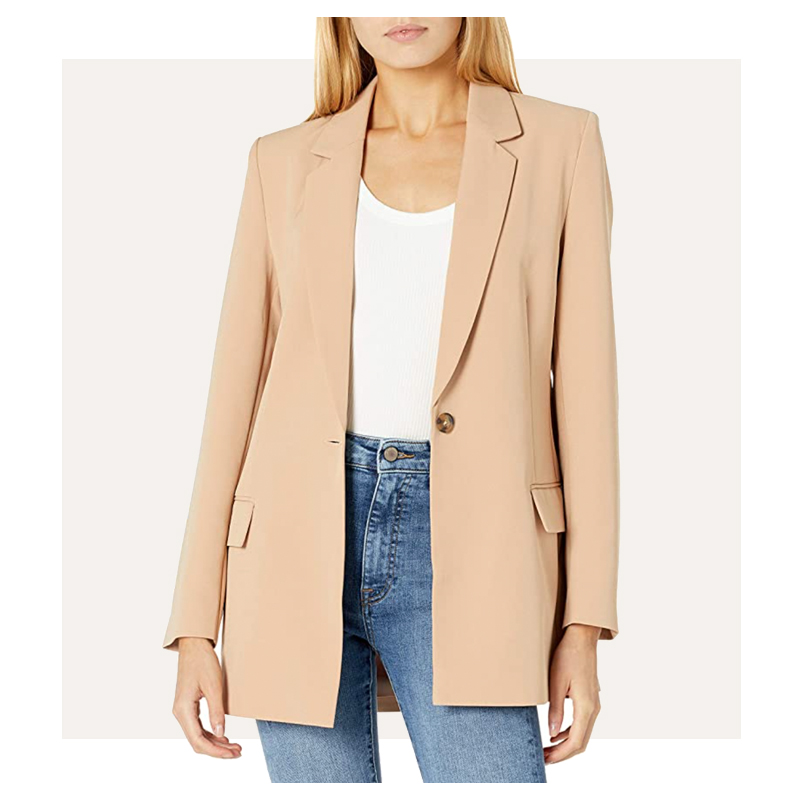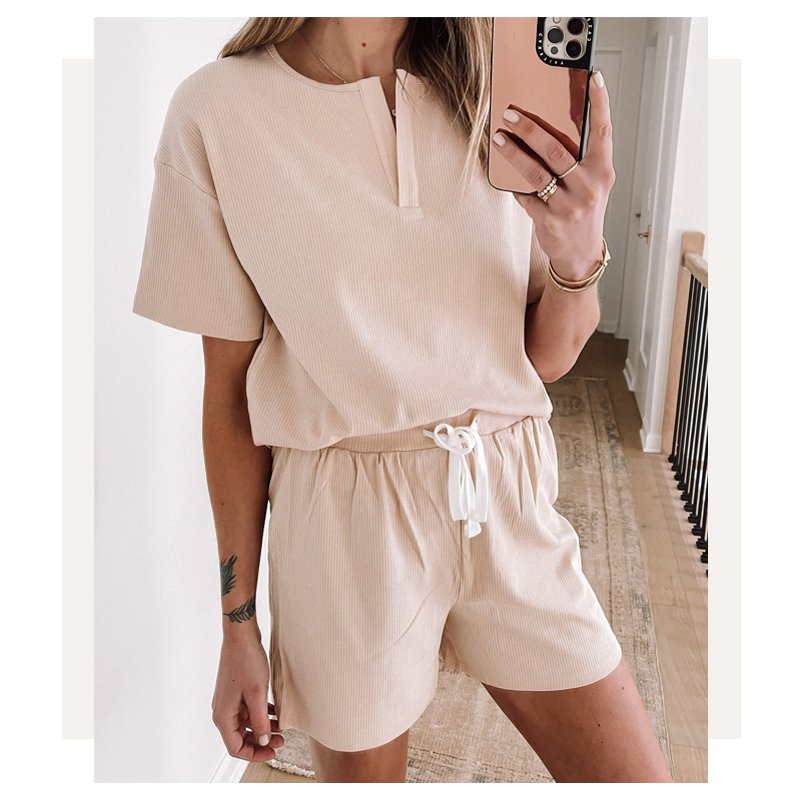 This post may contain affiliate links, meaning when you click the links and make a purchase, we receive a commission.