Everyday FJ is a weekly series where I round up all the content of the week plus questions and requests straight from my readers and share it all in one big post. Here you'll find answers about fashion, home, beauty and everything in between.
If you have a question or request, fill out the contact form or follow along on Instagram so you don't miss it when I put out an Everyday FJ content request!
Click the images to shop products directly.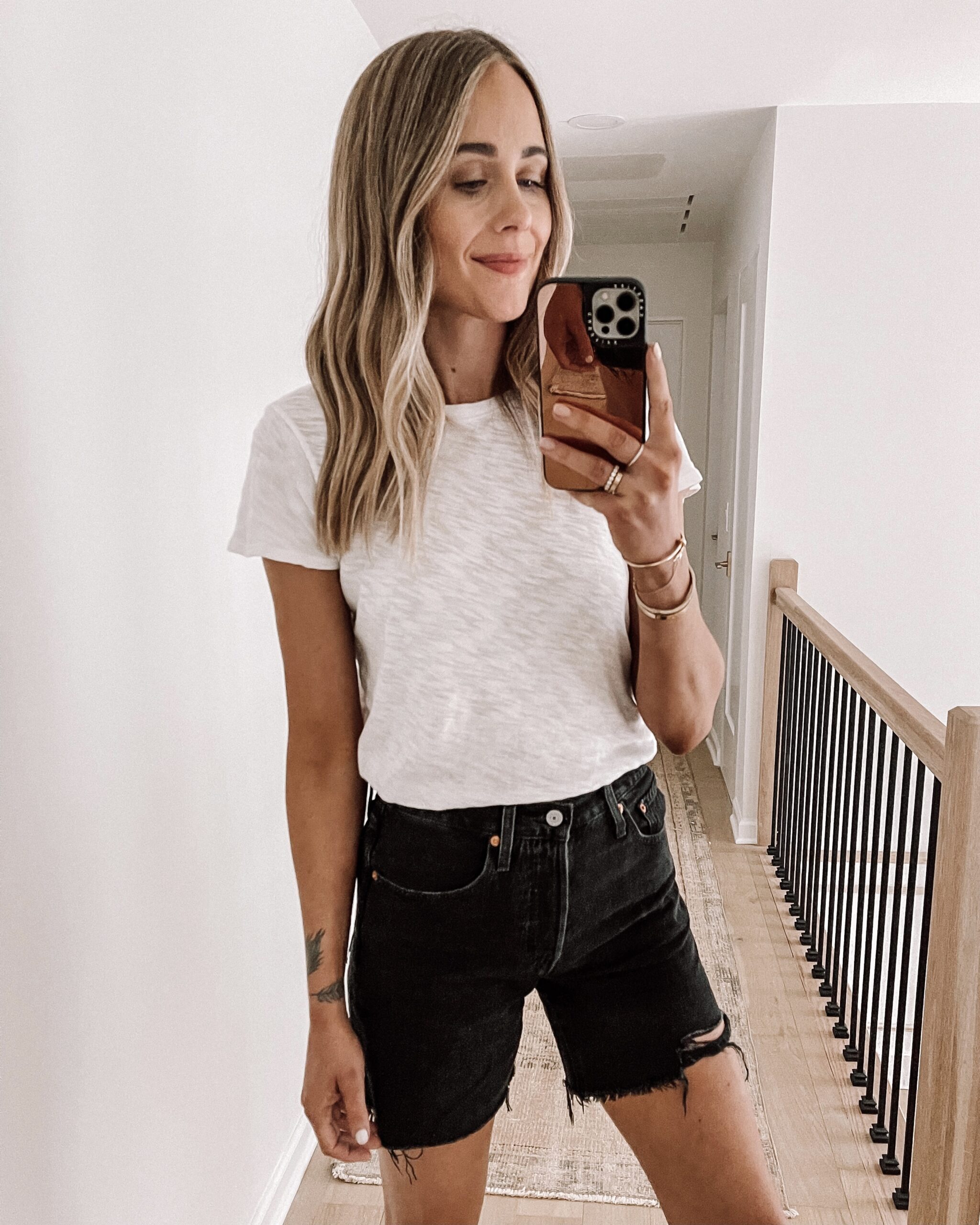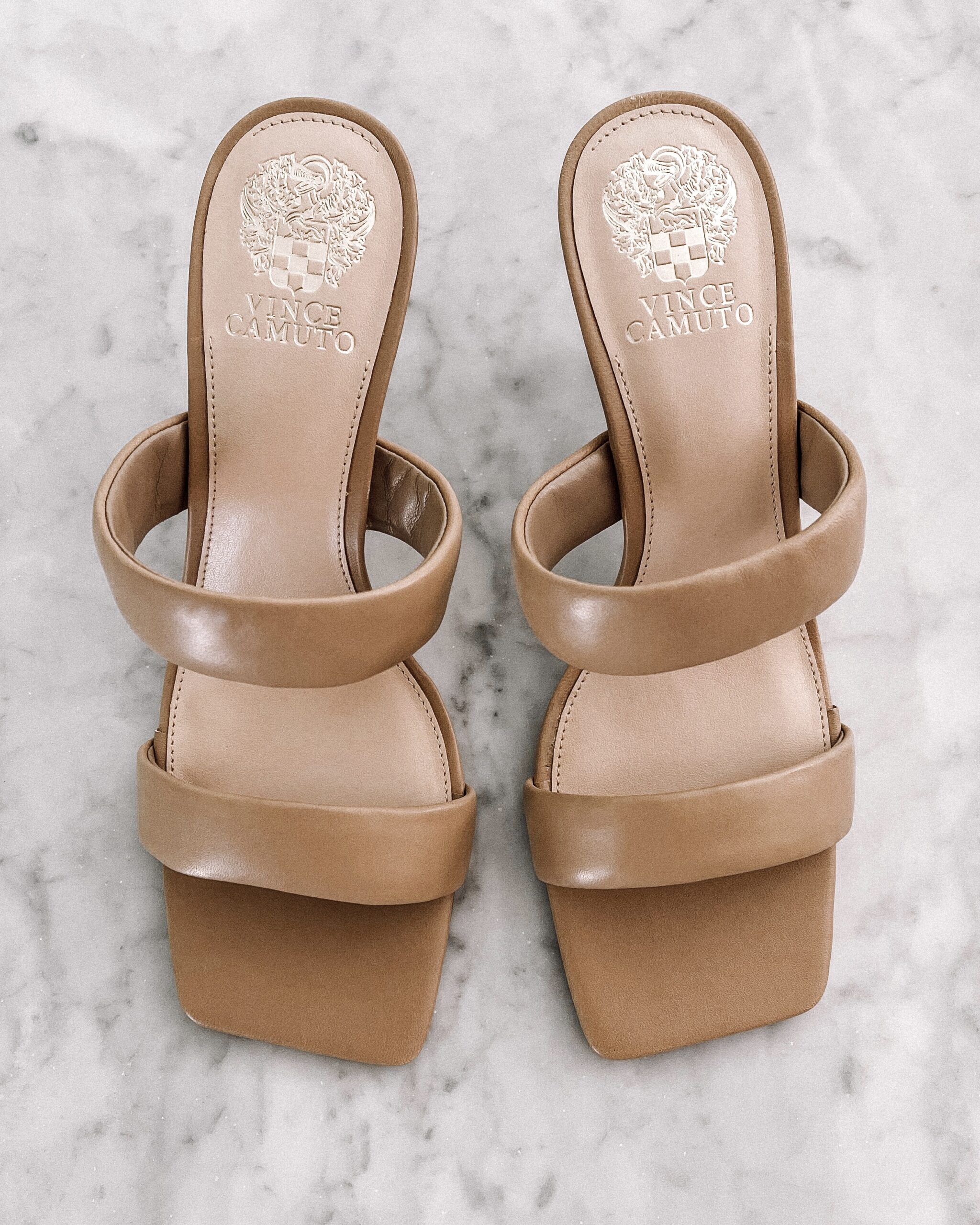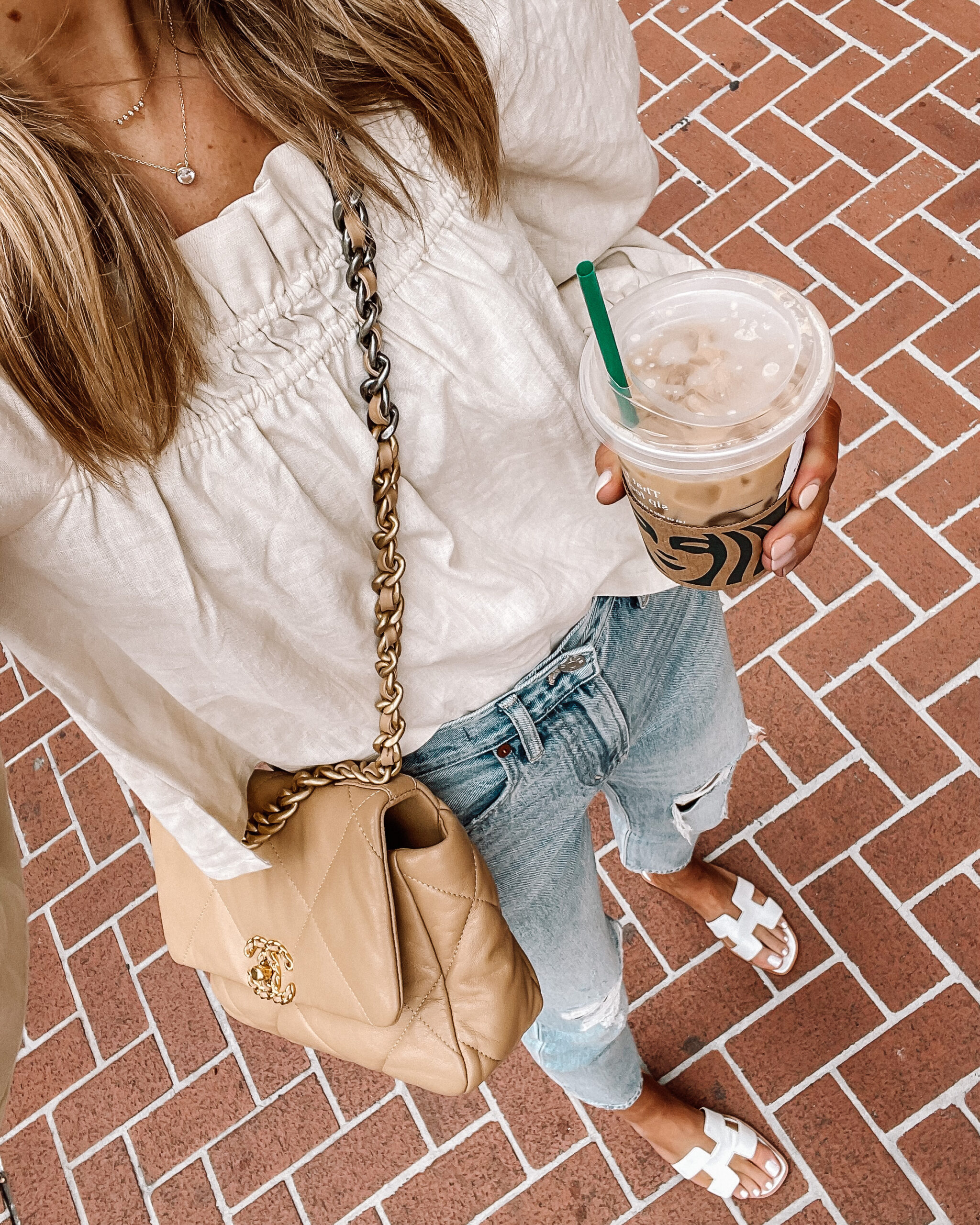 Links & Questions
1. What to wear with black denim shorts?
Oh really anything! Keep it casual with a white t-shirt and sneakers or flat sandals, or dress them up with a fun top and heeled sandals! These are my FAVORITE black denim shorts!
2. Sunglasses you're wearing by the pool?
Here! I like to wear my budget friendly sunglasses by the pool or at the beach!
3. Most comfortable sandals you own?
Either my Hermès or my Birkenstocks!
4. Natural everyday lipstick?
I like this one in mahogany or this one in #201 painted veil.
5. Any online workouts you recommend? Even apps?
I use my Peloton app! I've also use Obé and I've hear the Sweat App is good!
6. What was the ponytail holder that doesn't crease your hair?
These!!!! I can't believe how well they work! I can do a full workout or leave my hair in a ponytail for hours and don't have a crease. I get the "any fit" in blonde.
7. Black top from your glam up post!
This one! Love the textured fabric and fitted silhouette.
8. Best biker shorts?
I recently got these and LOVE them. They are high waisted and buttery soft...and they don't ride up after wearing for a while. Fit TTS!
9. What eyeshadow color are you wearing? It's beautiful and natural!
So my "lazy" trick is I just use my bronzer with an eyeshadow brush. It takes two seconds to apply, and to your point, I love that it just looks natural.
10. What you eat in a day?
Breakfast: iced almond milk coffee, two scrambled eggs, avocado, and some cheese
Lunch: some sort of sautéd veggie bowl with tofu
Dinner: typically something along the same lines as lunch!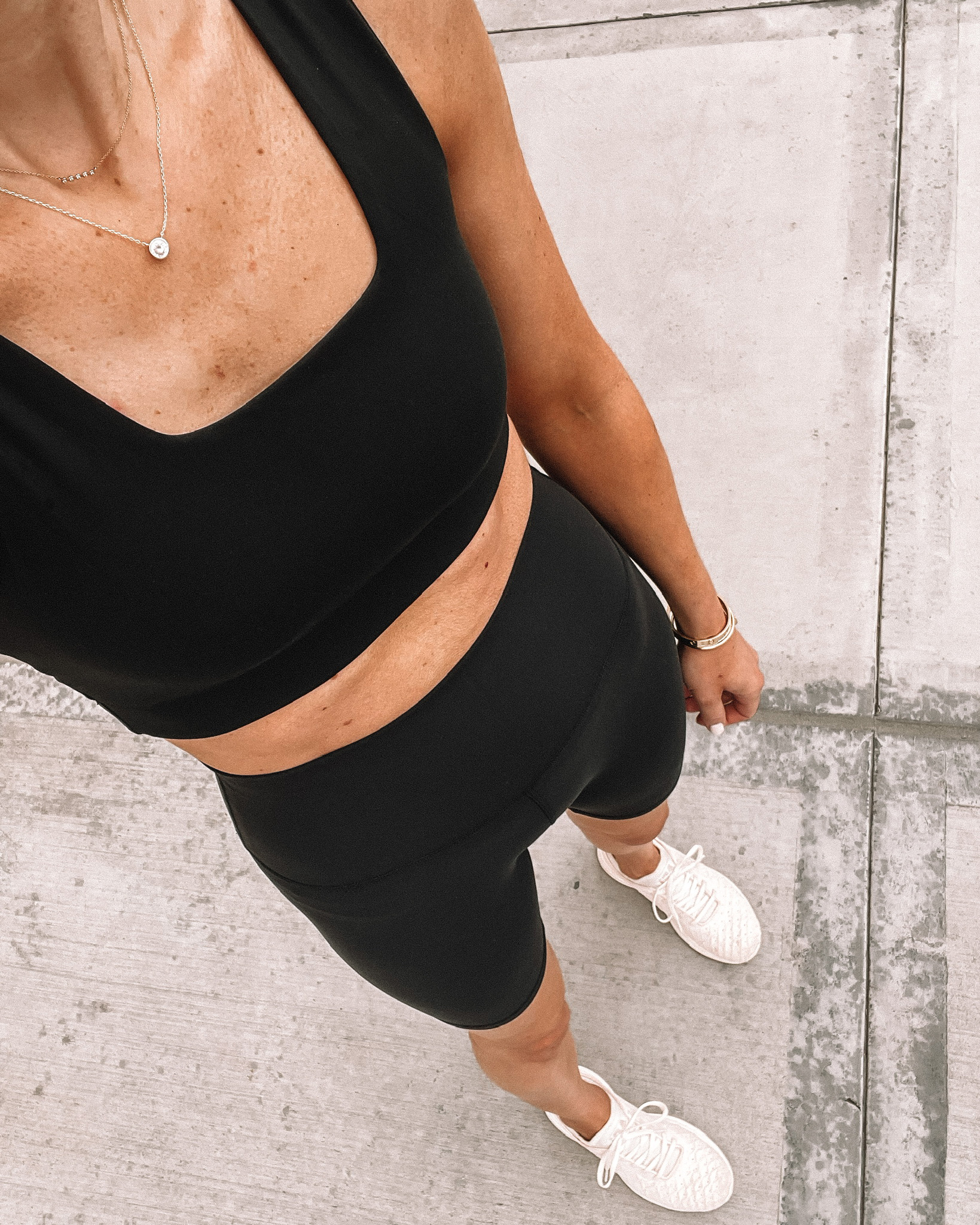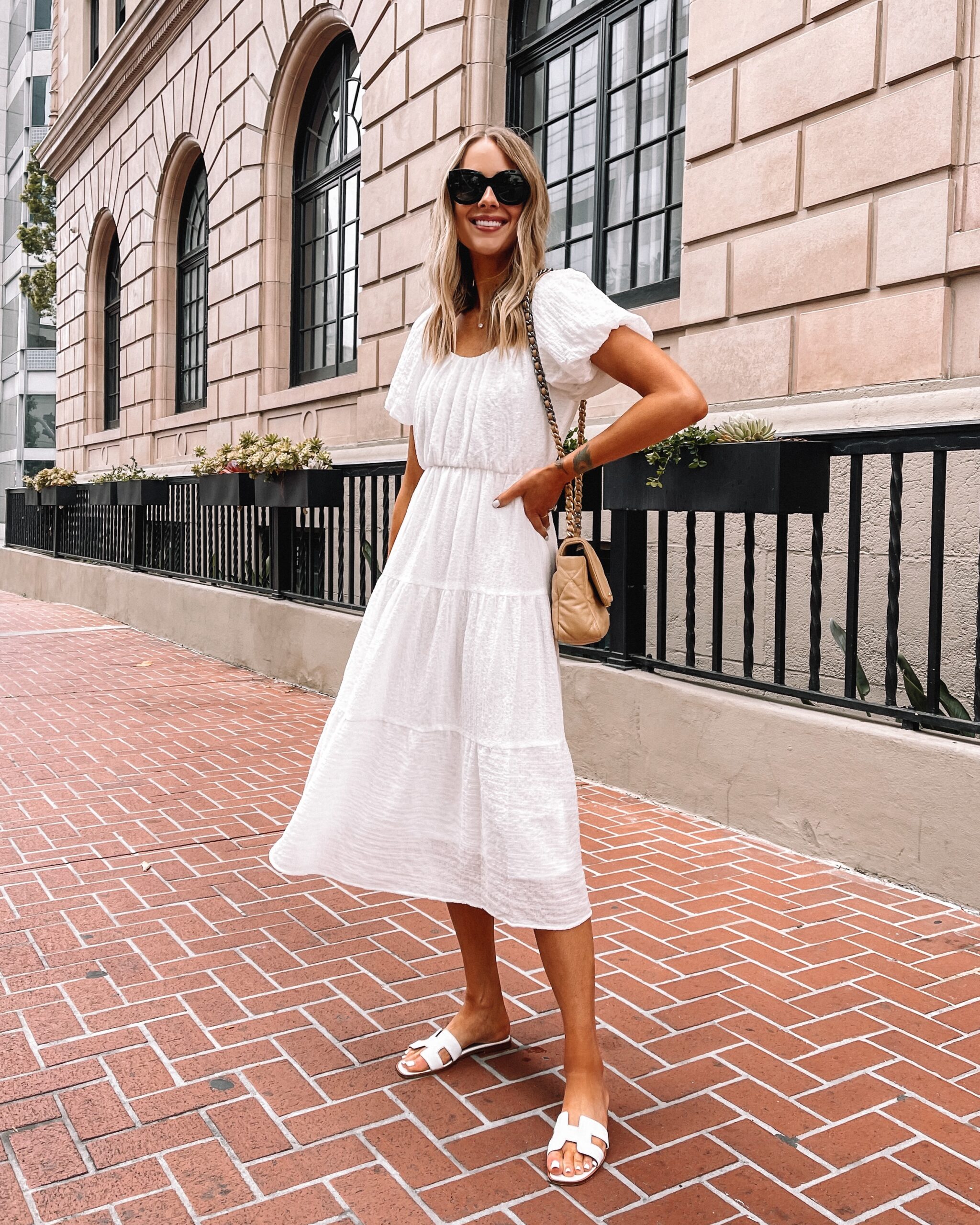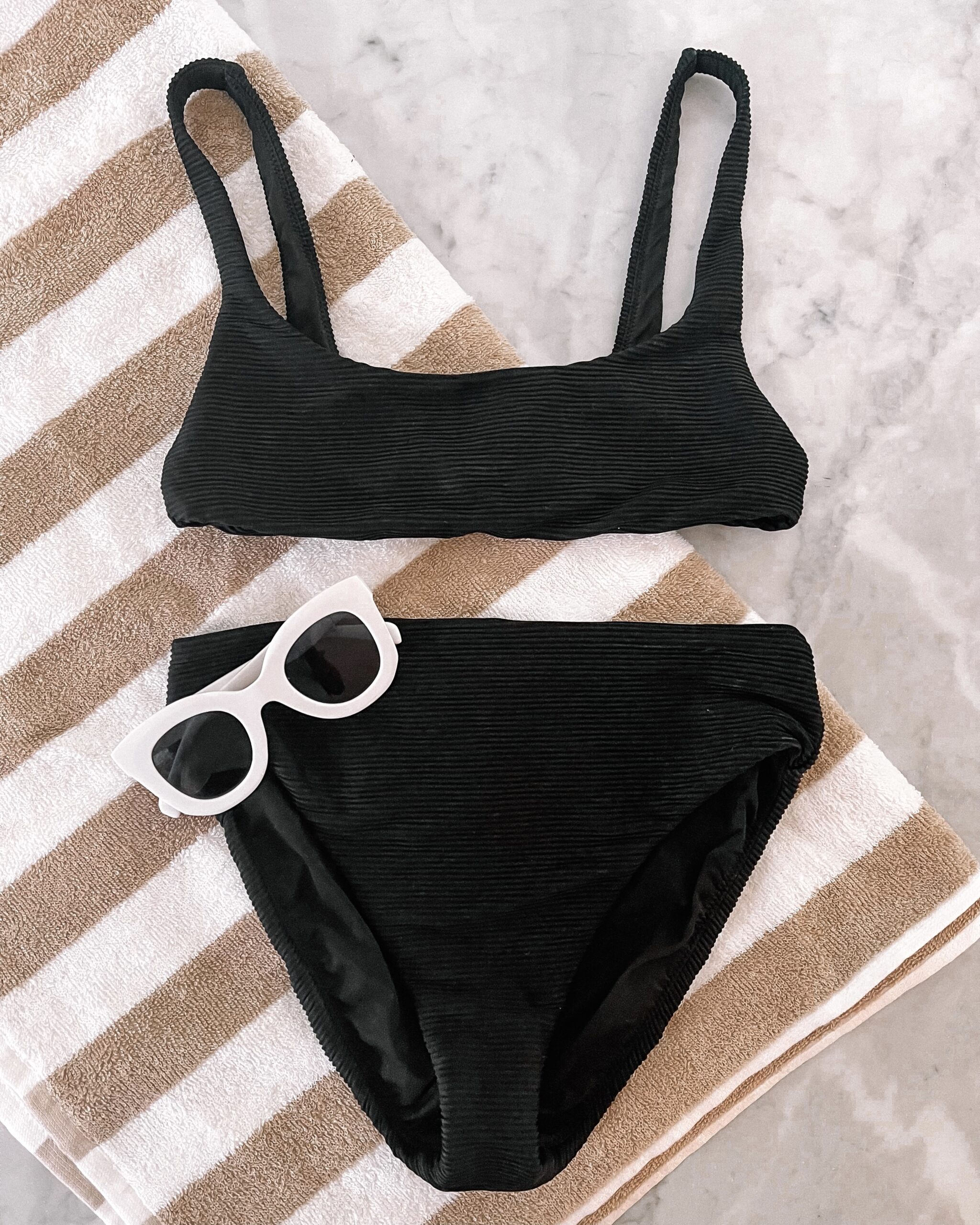 Links & Questions
Con't
11. Eyelash serum? 
I don't use one anymore; I used to use this and my lashes grew CRAZY long. I naturally have long lashes so I just stopped using all together.
12. What are the clean mascaras you're trying out?
I have 6 so far, and I think that will prob be the final assortment. Westman Atelier, Kush, Merit, Róen, RMS Beauty, and Jones Road. So far, Westman Atelier is my favorite.
13. Do you have any other styles of Golden Goose besides the Superstar?
I have the Purestars, and they are truly the most comfortable style! I also have one pair of mid-stars, but I don't wear them that often. Full review on the Purestars here!
14. Your favorite Jenni Kayne! And have you tried their sneakers?
This time of year the dresses! I love this one (I have it in 3 colors). In the fall/winter either the Everyday Sweater or the Cashmere Fisherman Sweater! And no I haven't tried their sneakers...yet. Loving this pair! Use code JACKSON15 for a discount.
15. Your iced coffee reusable cup/straw and does it keep drinks cold?
Here! And yes, keeps my coffee cold for hours.
16. Father's day gift ideas?
Yes! Gifts for Dad, Under $100, grill master, and outdoorsman!
17. Colorful wedding guest dresses?
16 gorgeous option here!
18. The sandals you shared on stories that were under $100 and look like Hermès?
Here! They come in both beige and black.
19. How often do you closet purge?
I do a big one each season, so 4 times a year. But as I get new items, I also try and take a few out of my closet. Just recently started selling on Poshmark!
20. Your favorite staples for summer fashion?
My top 10 summer essentials are here!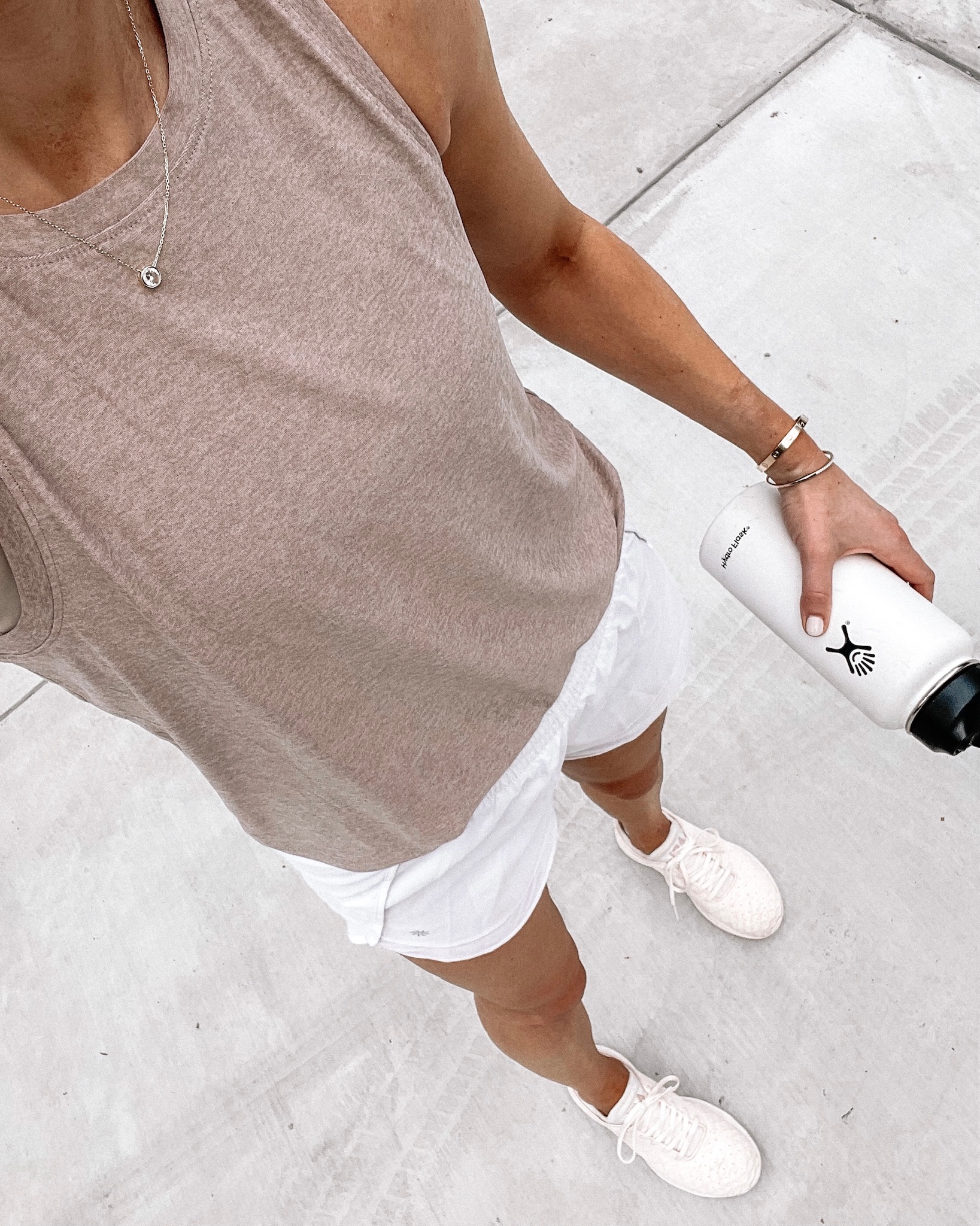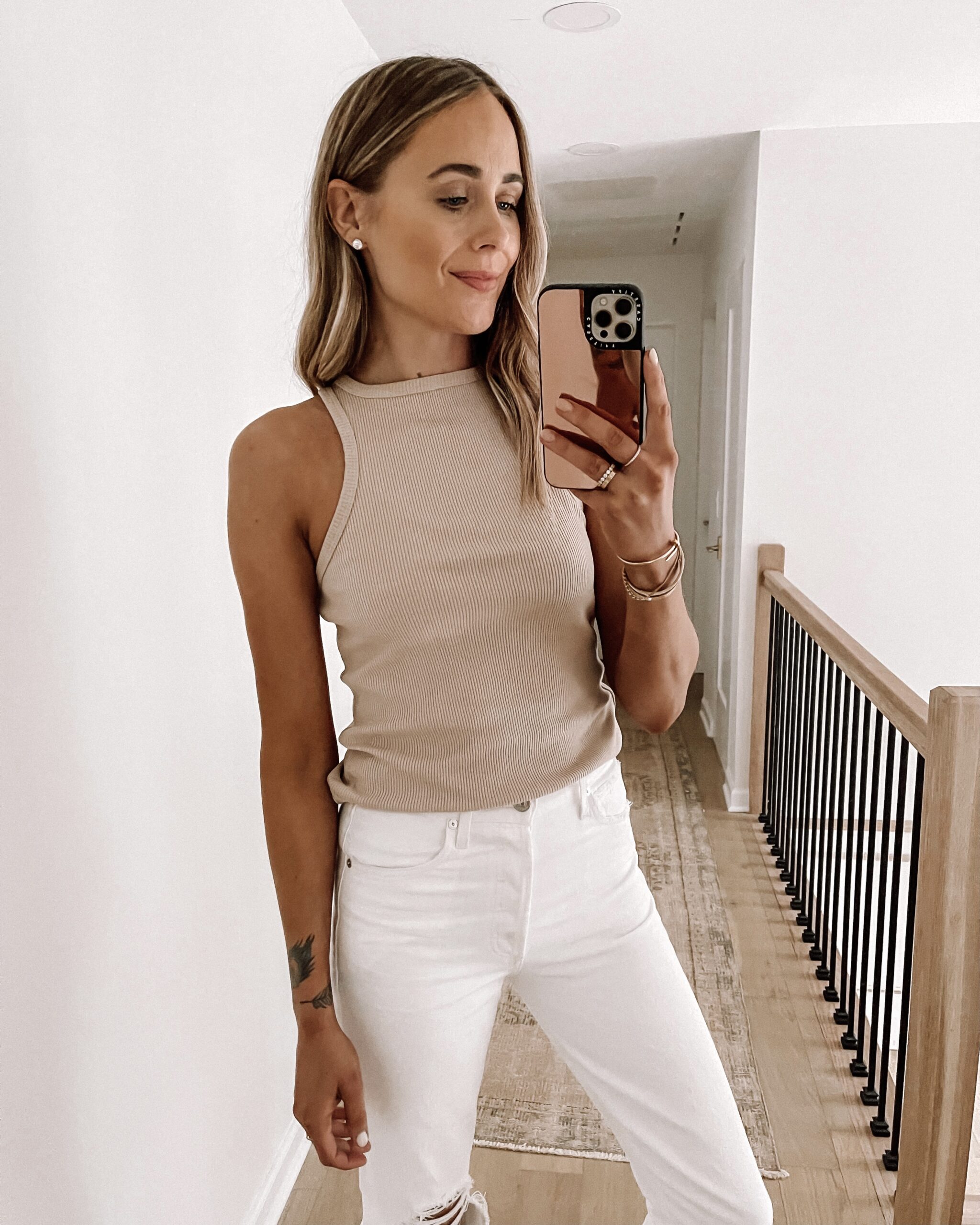 Weekly Top 5
1. Beige Workout Tank: I got this tank recently and its so incredibly soft and light weight. Perfect for summer workouts! Read this post for more fitness outfits. Fits TTS, wearing a small.
2. Tan Ribbed Tank: I shared this tank in my recent Shopbop Haul and it was a favorite! Also comes in black and white which I need to order ASAP. Fits TTS, wearing a small. (also here).
3. Black Maxi Dress: This dress is perfect for the beach, poolside, any upcoming summer vacations. I love the smocked detail and flowy lightweight style.
4. Black Workout Shorts: These are one of my favorite pairs of running shorts! I love the built in biker shorts feature and wide elastic waistband. Super comfortable and flattering! Fits TTS, wearing a small.
5. Denim Jacket: Denim jackets have always been essential in my wardrobe. I got this one from GAP and it's a great classic option. I love the light wash for summer. Fits TTS, wearing a small.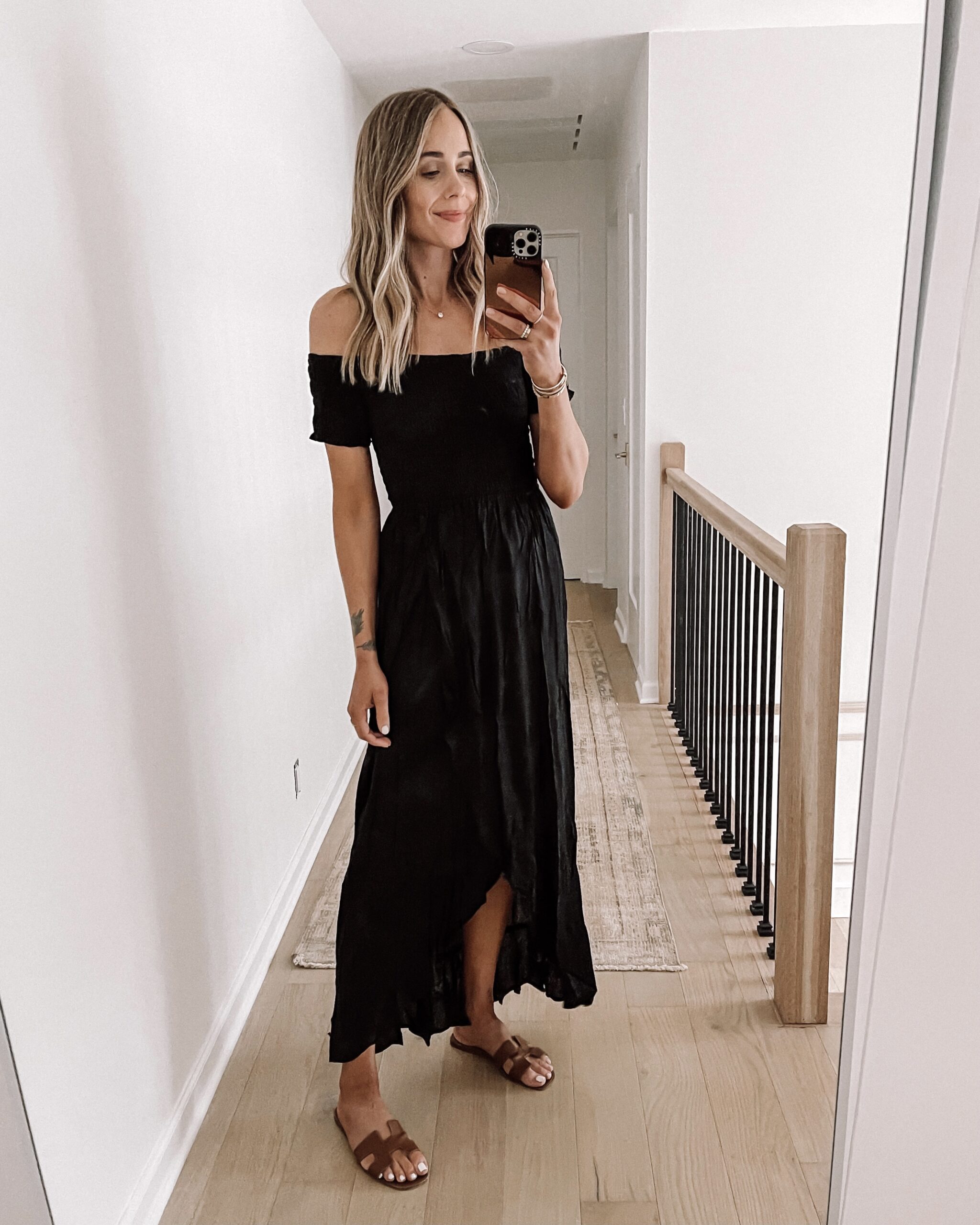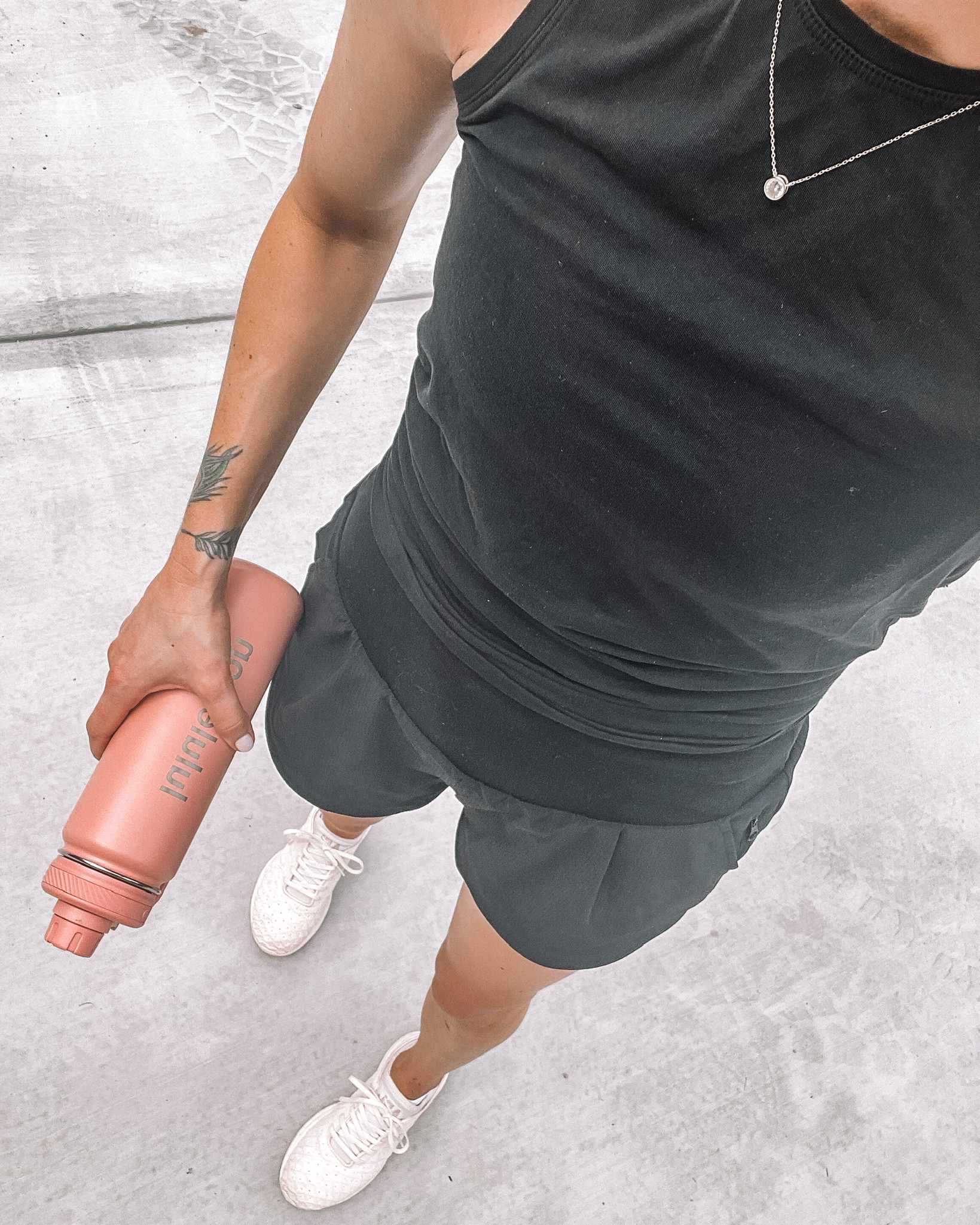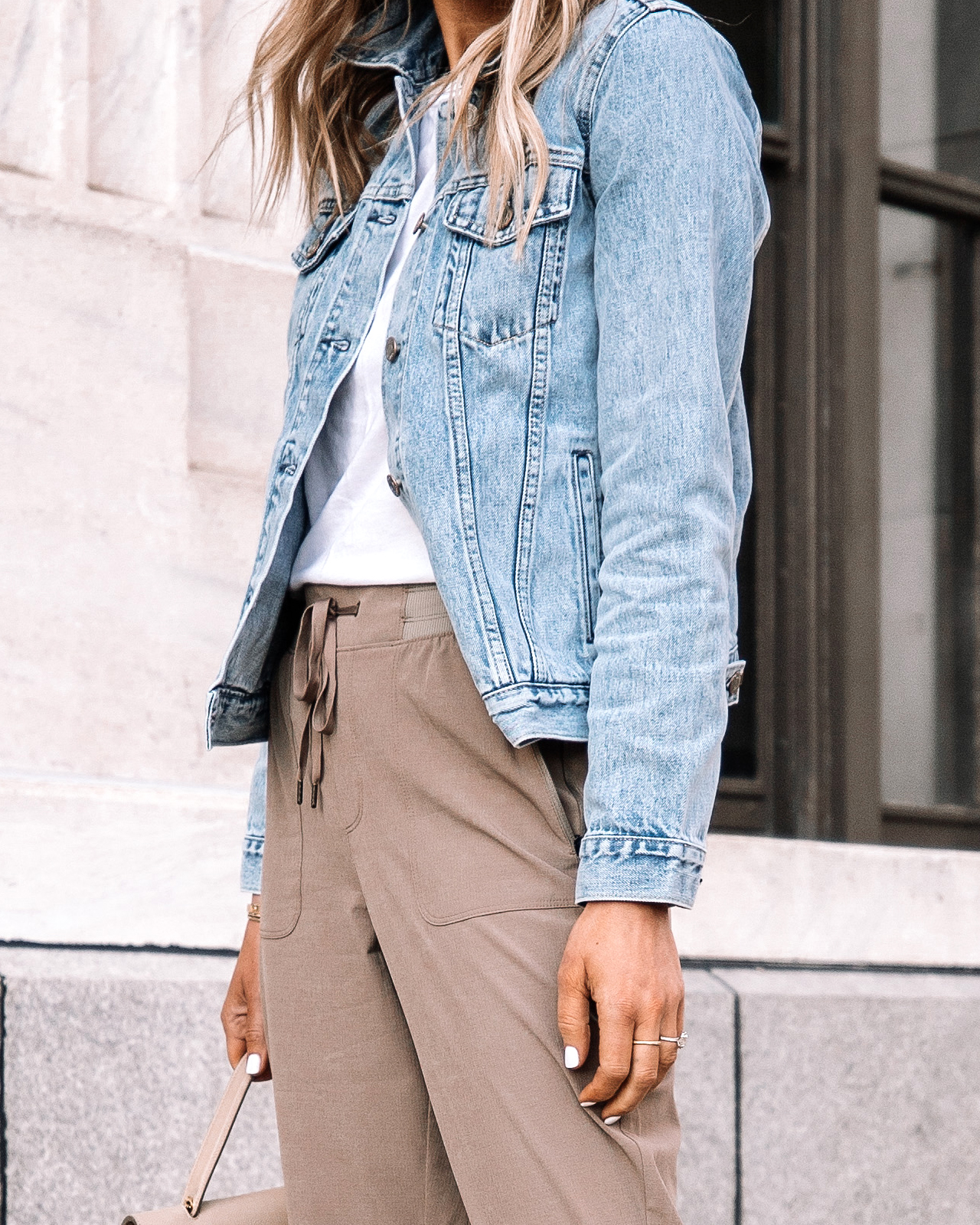 P.S.
1. Have you signed up for the Fashion Jackson newsletter yet? I share exclusive content, exciting announcements, and much more! Sign up here and get Fashion Jackson straight to your inbox!
2. Did you hear?! I have another Amazon Drop collection coming soon! Make sure to sign up here so you're the first to know when it launches!
3. In the last Everyday FJ I shared my...
This post may contain affiliate links, meaning when you click the links and make a purchase, we receive a commission.