Everyday FJ is a weekly series where I round up all the content of the week plus questions and requests straight from my readers and share it all in one big post. Here you'll find answers about fashion, home, beauty and everything in between. 
If you have a question or request, fill out the contact form or follow along on Instagram so you don't miss it when I put out an Everyday FJ content request!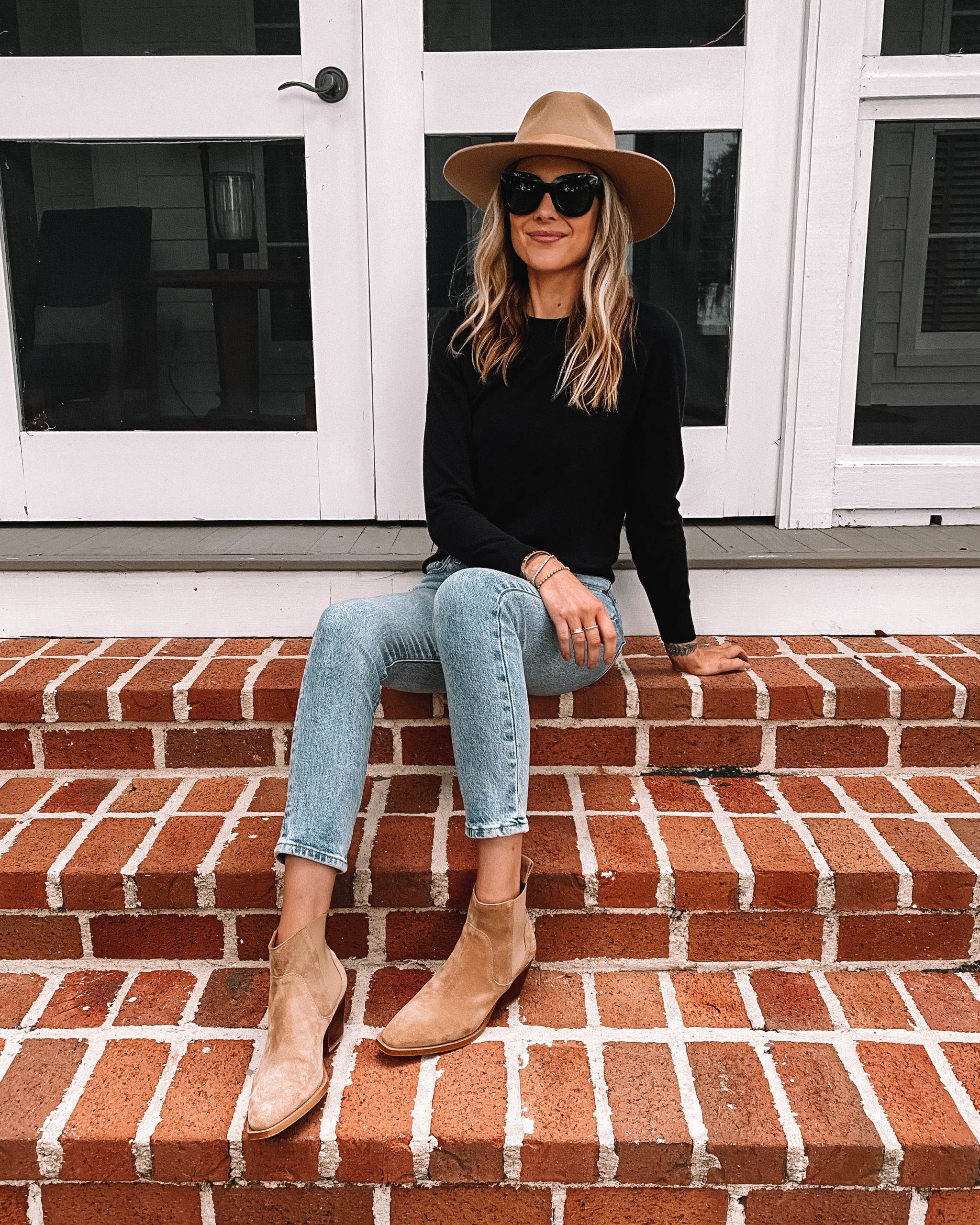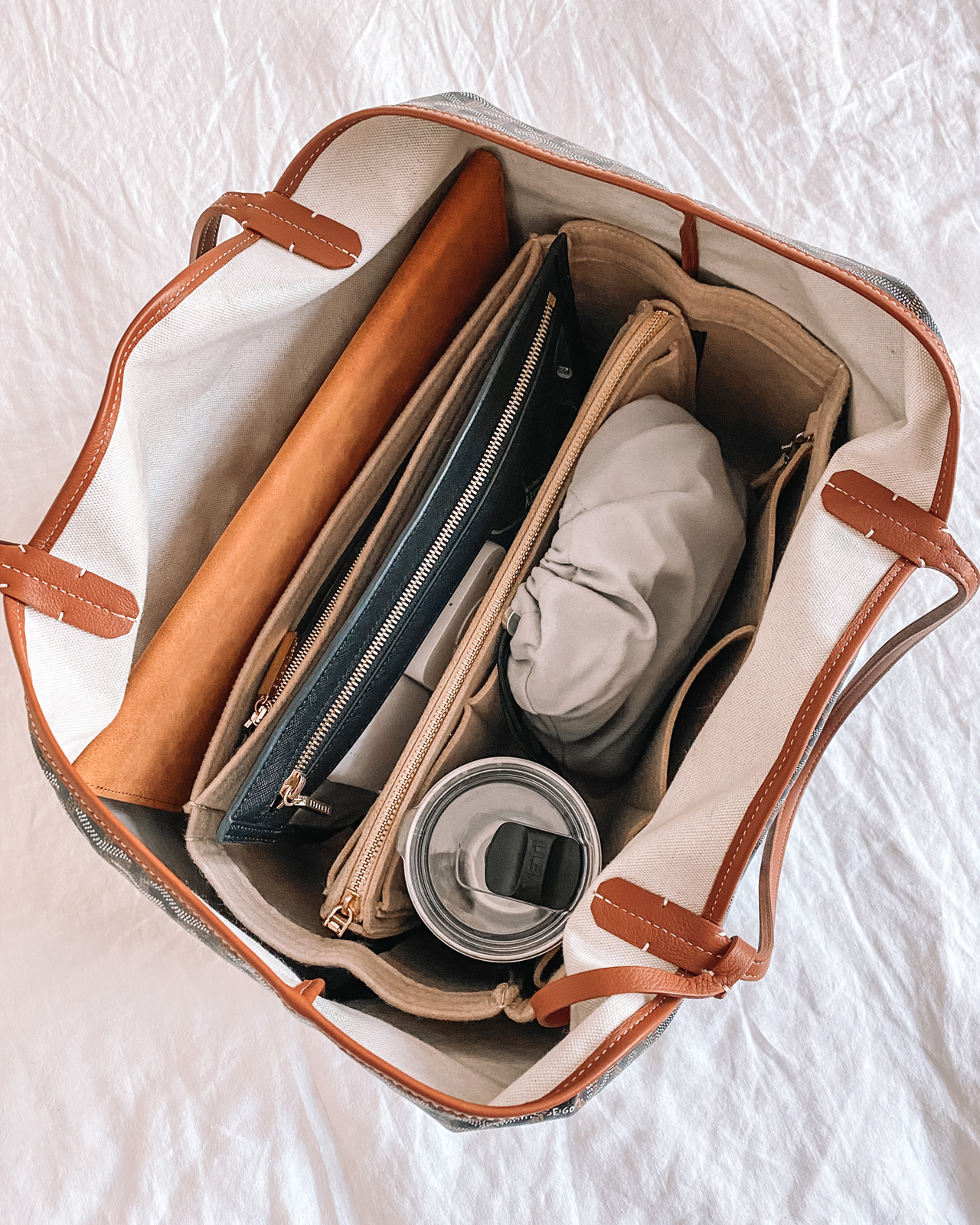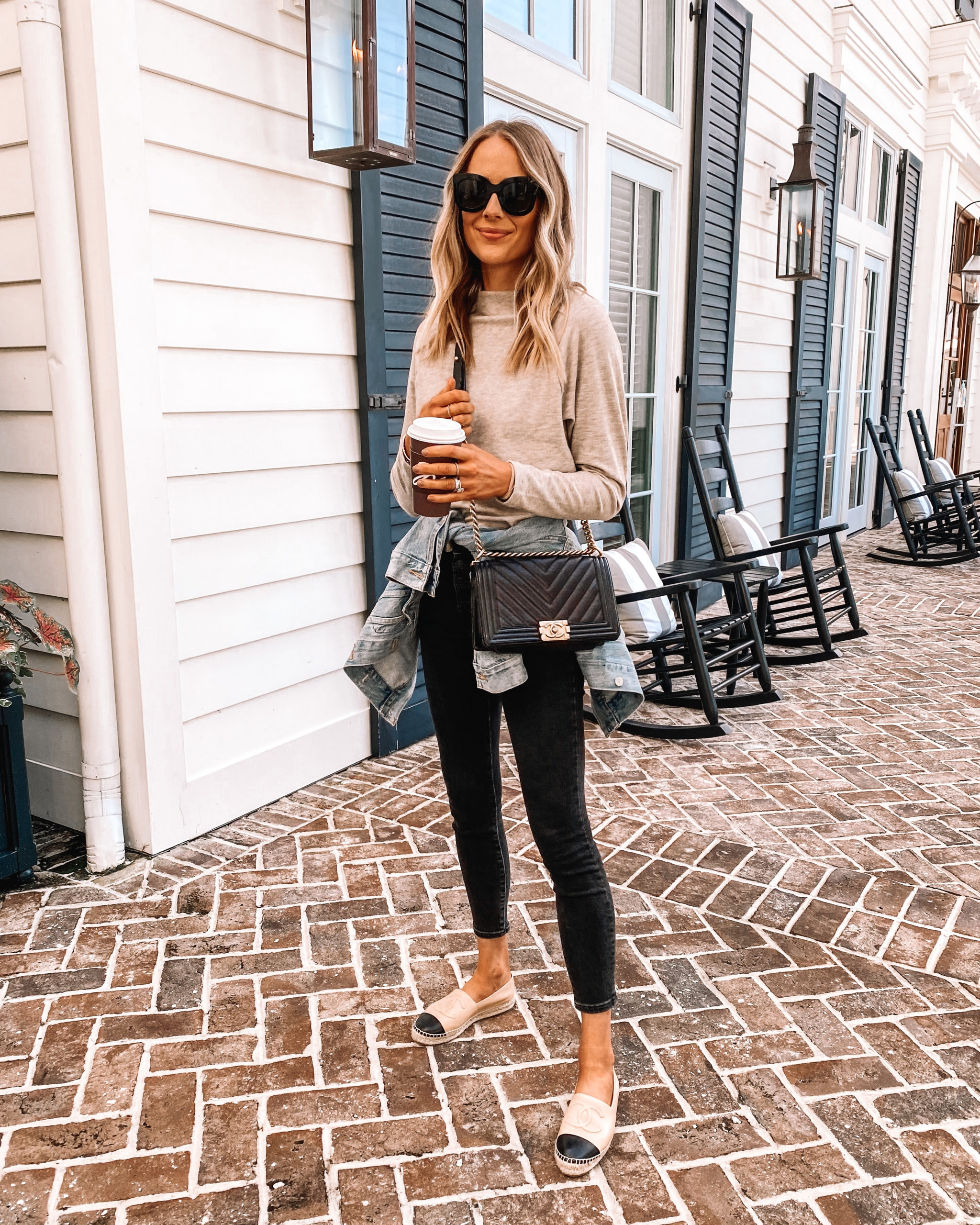 Q&A
1. The size of your insert for your Goyard tote?
I have the Goyard St Louis GM (review post here) and the XL tote insert in beige (review here).
2. What do you put in your green smoothie?
It depends what I have at home! I use my Vitamix and its usually something like this: 2 heaping handfuls of spinach, 1 banana, protein powder, chia seeds, almond milk, and ice.
3. Are your Chanel slingbacks true to size?
For me, yes. I wear and 8.5 and 38.5 in the slingbacks. If you're able to try on in-store, try on a few of the same size as they are all make slightly different. You an read my full Chanel slingbacks review here.
4. Favorite concealer?
Hands down tarte Shape Tape. It has the best coverage and doesn't look cakey (if blended well). I wear color light medium and apply with a beauty blender.
5. Who makes the slippers you're wearing with your loungewear?
Jenni Kayne! They are definitely worth the investment! I have worn every single day since March and they have held up so well. I always take them with me when I travel, and promise you'll love them! Use code JACKSON2o for a discount.
6. How do you keep light designer bags from getting color transfer?
Color transfer comes from the clothing you wear and then transfers onto the bag. Most commonly occurs from inexpensive denim that hasn't gone through the proper dye finishing process. However, it can happen in anything. I try not to wear light bags with dark clothing, but if I do get transfer, I have used this leather cleaner which helps! Make sure to spot check on a small area first. Or you can also send to your local shoe/leather repair shop for cleaning.
7. I'm 5'11, where do my jeans need to hit on my leg - above ankle? Do you always buy talls?
This is a personal preference. I don't care for my jeans do tuck into my booties, so I typically buy the regular length jeans as they will hit at my ankles (I'm 5'10). If I know I'm going to wear a specific pair of jeans with sneakers the most, then I'll get the tall length, but it's rare that I buy talls.
8. What is the lipstick you usually wear?! I love the color!
Thank you! My go-to is Charlotte Tilbury Very Victoria. But I also love Gucci #201 The Painted Veil and YSL #86.
9. Furniture for the house? Are you buying everything at once or slowly buying? Are you working with an interior designer?
We are buying as rooms are completed or as we know what the final look will be as some items have longer lead times! For my office it's pretty much complete, I just have a few smaller pieces to buy. We have our new living room couch, but thats pretty much it for now! I'm working with Natalie of Nest Design Studio for our house.
10. Love your style and account! What camera do you use on all or most of your posts?
Thank you! It a pretty even split between my iPhone 11 Pro Max and my Canon 6D Mark ii with 35mm lens.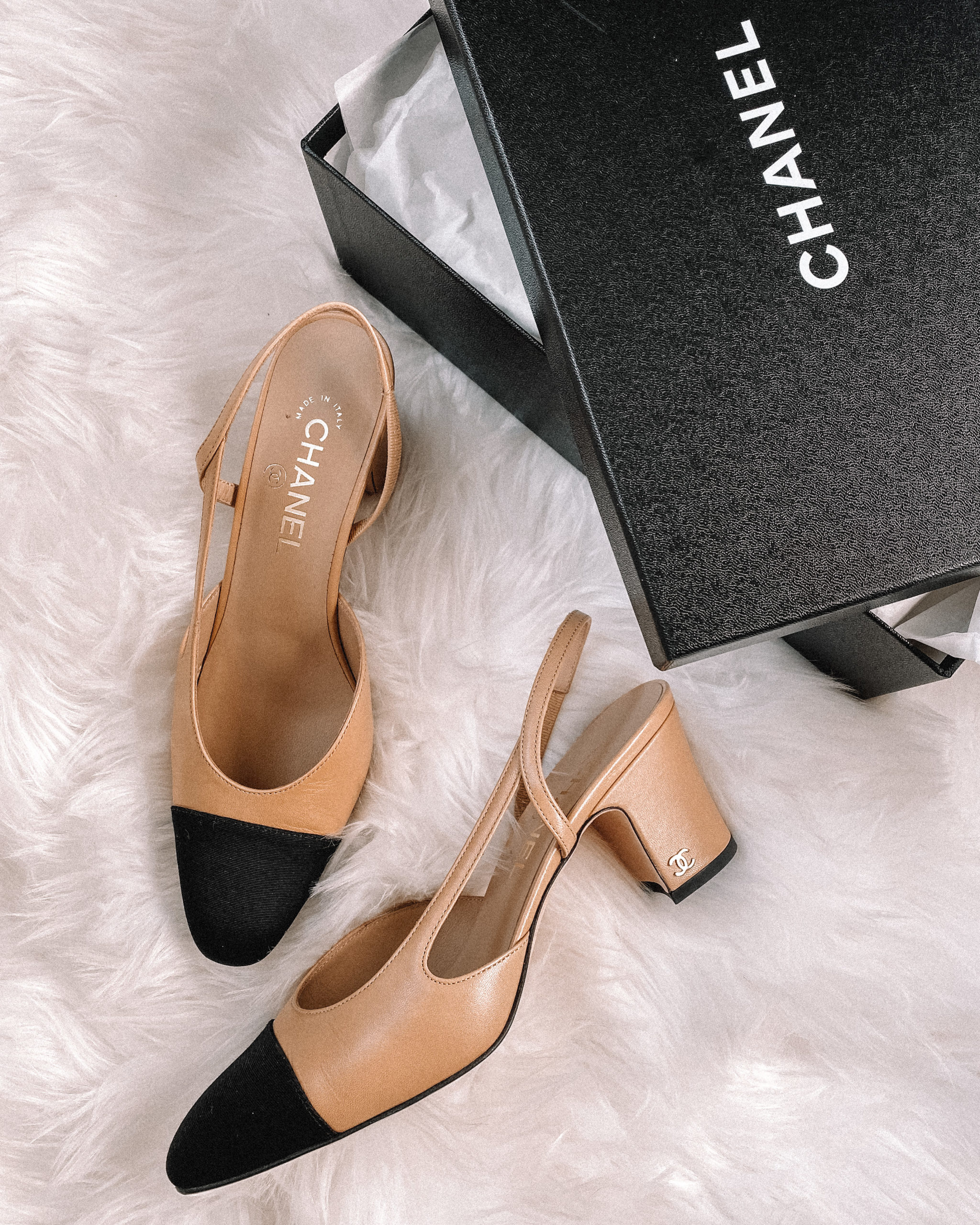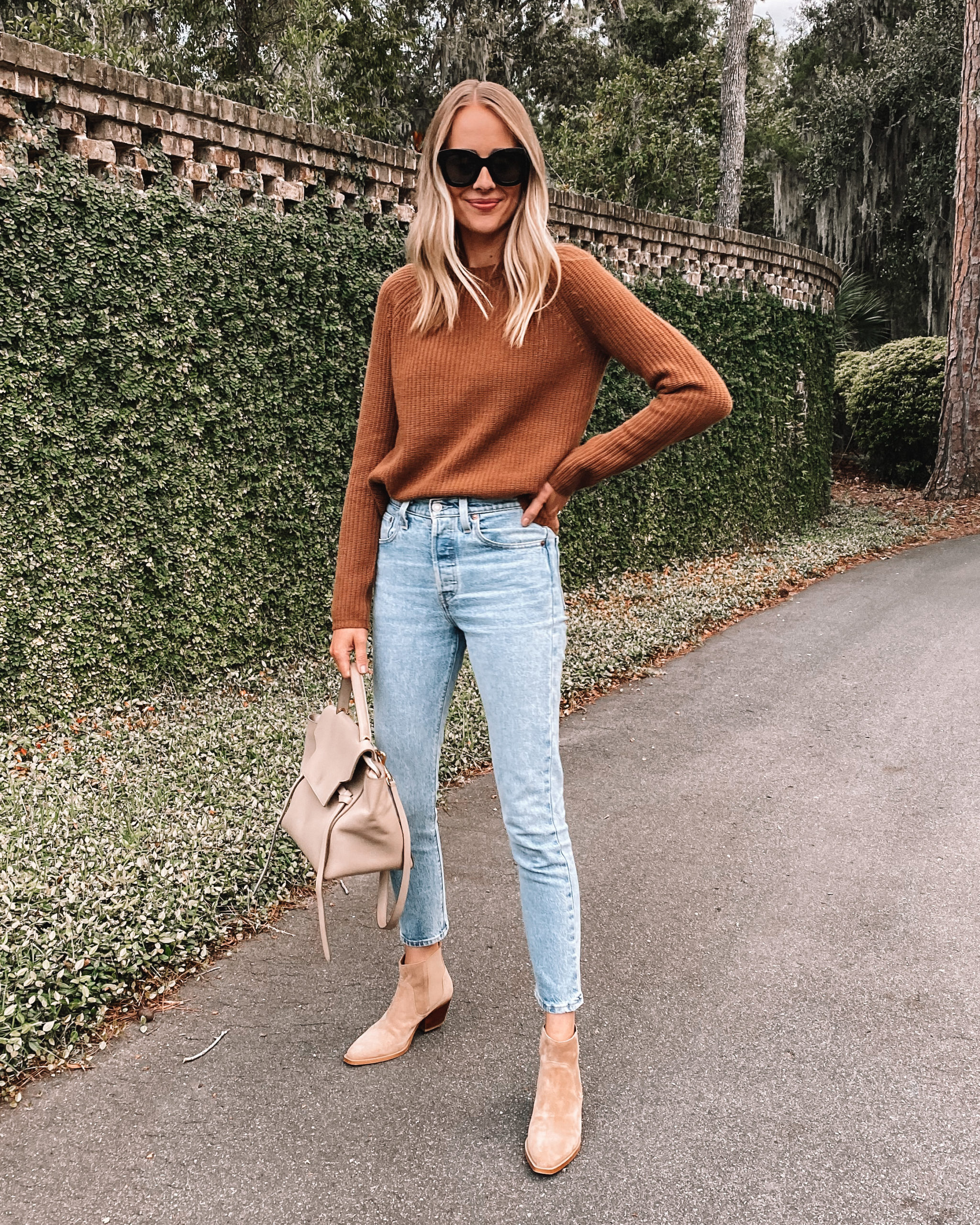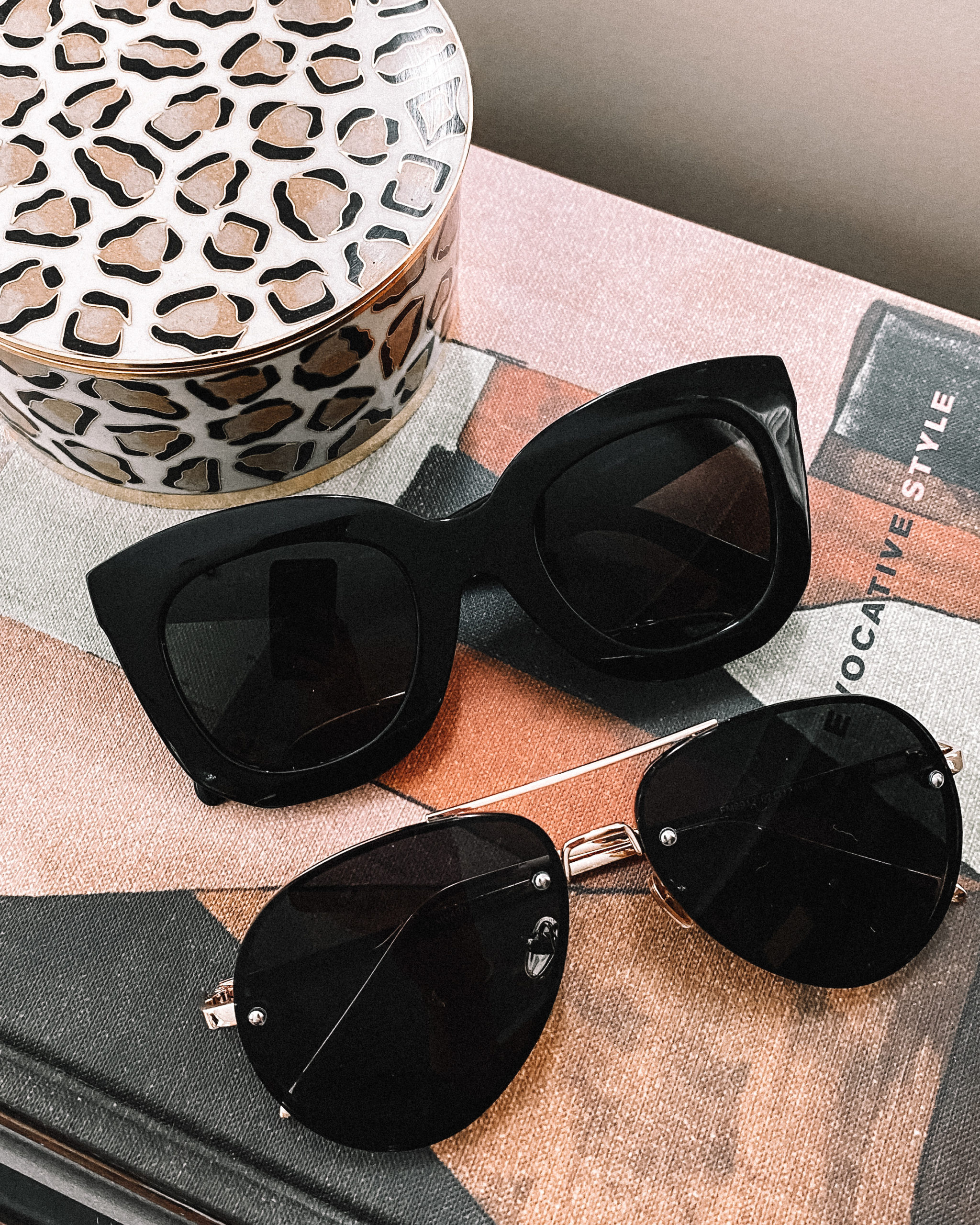 Link Requests
1. Your blush makeup bag
Here! It's such great quality and holds up so well, plus it fits a ton! They make for great holiday gifts - come in a ton of colors and can be monogrammed.
2. Neutral cold weather scarf under $100
This black cashmere one or this camel fringe one!
3. Amazon sweater that is similar to the Free People one!
There are two! This one (I have in 4 colors: black, apricot, khaki, and camel) or this tunic style that I have in black and khaki.
4. Affordable combat boots
I love this pair!
5. Best non-super thin black crewneck sweater?
This one I recently got! It's the perfect weight for right now and 100% organic cotton. I wear an XS.
6. The Celine sunglasses alternatives from Amazon!
Here for the black pair and here for the aviators
7. Your new hat?
This one! Or under $100 option here
8. Affordable lounge set
This one! I have an XS in the khaki color
9. Staple denim
This pair for black and this pair for blue! Both under $100
10. The natural deodorant you wear
This one! I love all the scents or fragrance-free!
Weekly Top 5 
1. I got this coatigan last fall and it is truly one of the most worn pieces in my closet. It's easy to dress up or down, and most importantly comfortable! It sold out so fast last year, so if you're considering, make sure to buy while you can before its gone again! Fit is oversized; wearing an XS.
2. This fleece pullover has been such a great addition for fall! It's so cozy and pairs perfect with leggings for a casual look. Plus it comes in a ton of color combos! Fit is a little slim, I'm wearing a small.
3. One of my favorite blazers for fall is back! I've had it for almost 5 years now and it's still so classic. Perfect for work to weekends! I also have the black and wear a size 2.
4. I've been wearing these Levi's for a few weeks now and they have definitely become my go-to. No rips, has a little stretch, and so flattering! Def a must have! Fit is true to size, wearing a 25.
5. My favorite winter boots from last year are back in stock! These sold out so fast and I'm sure they will again this year (so get them while you can!). I also have them in the black leather option; I took my true size.
What I'm Loving
1. This under $100 puff sleeve sweater
2. This fall playlist from Liz Adams - we listened to it almost the whole way home from our trip yesterday!
3. This 2 pack set of black face masks. Super comfortable!
4. This new runner I got for our house (blush/grey option)
5. This travel tote - I got it for our trip and it holds SO much!
P.S.
1. Have you signed up for the Fashion Jackson newsletter yet? I share exclusive content, exciting announcements, and much more! Sign up here and get Fashion Jackson straight to your inbox!
2. There are a few of my Amazon Drop pieces available in case you missed out the first time! You can shop them directly from this blog post to see them styled different ways!
3. In last week's Everyday FJ I shared my...
This post may contain affiliate links, meaning when you click the links and make a purchase, we receive a commission.