Every Saturday, I share a new installment of my Everyday FJ series and, every Saturday, I find myself answering your questions about beauty! You guys are always wondering about my current skincare routine, hair care routine, and of course, beauty routine! I've gotten way more into all things beauty and skincare over the last few years and love finding new clean beauty products and beauty tips to try. While I don't consider myself a true "beauty blogger," I love sharing all my beauty discoveries with you guys! That said, I've put together a Q&A beauty questions blog that's answering  30 of your most-asked beauty questions. If you've got beauty questions, I've got the answer somewhere in this post so keep reading to discover my all-time favorites!
Check out my favorite beauty products of the moment in this post!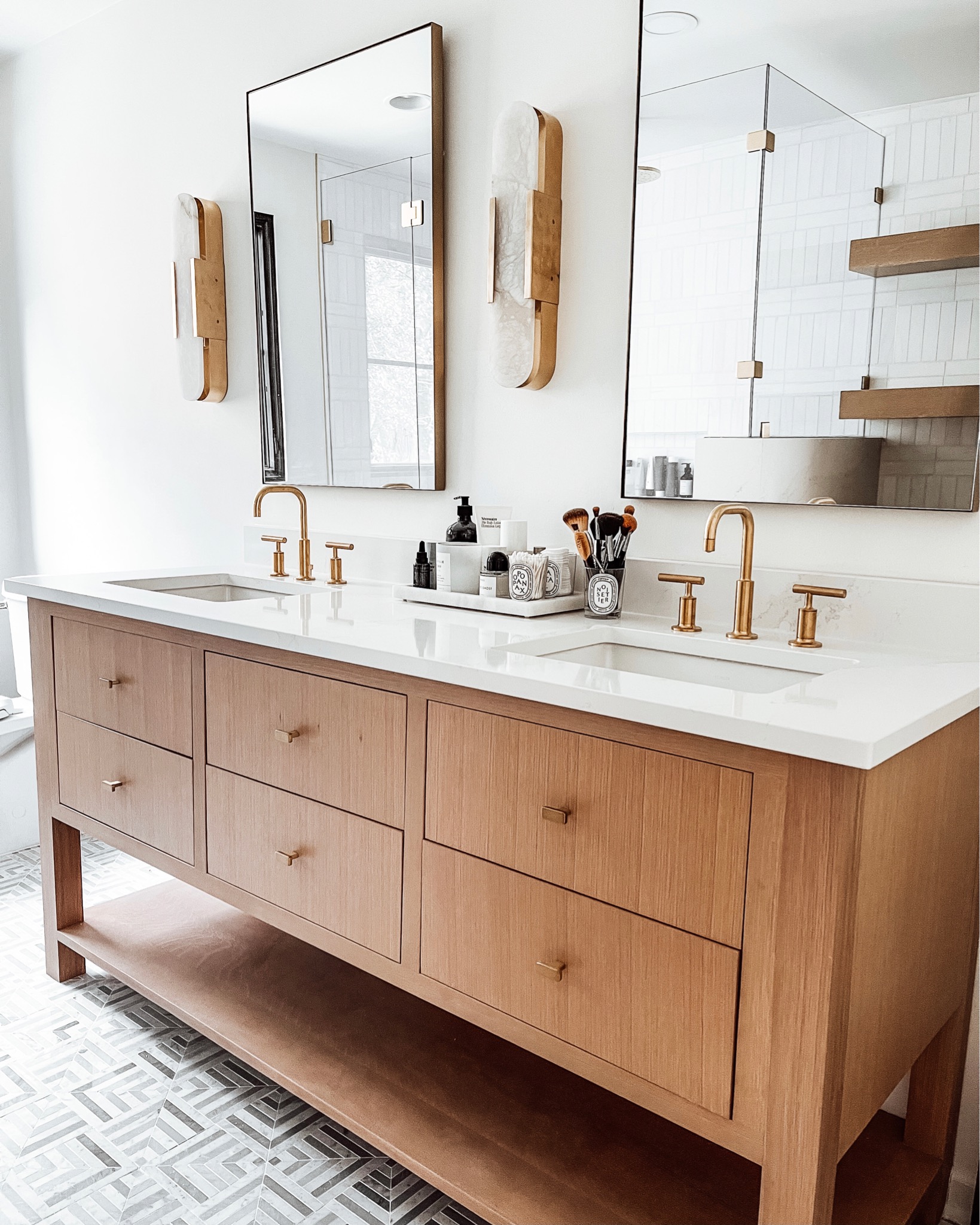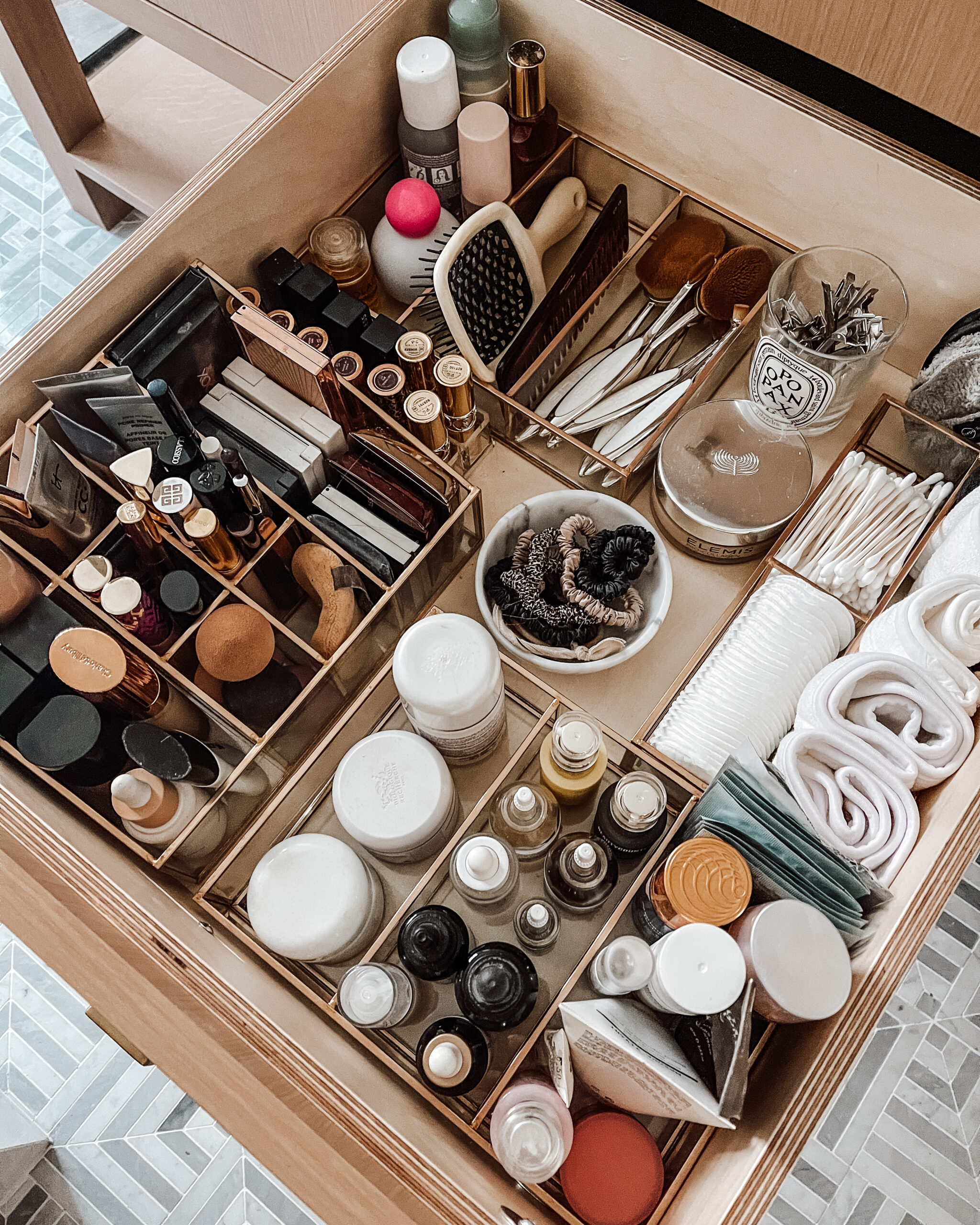 Makeup
Favorite lip balm/stain/stick?
Hands down this one in #201 Painted Veil. The color is the perfect neutral, it stays on all day, and who can resist the packaging?! I also swear by this lip balm! I have the spread out all over the place; my car, bathroom, travel cases, handbags, office, nightstand, etc.
I love your natural makeup - what is your daily makeup routine?
Thank you! Currently, these are the products I use: CC cream (medium), concealer (medium neutral), pressed powder, bronzer (radiant), blush (sin), eyeshadow, sometimes this eyeliner, brow pencil (002), brow gel, mascara, lip balm, lipstick
What's your favorite concealer?
It has been this one (medium neutral) for about a year now. It just has THE BEST coverage.
What's your favorite foundation?
Right now its this one (medium) for medium coverage. It's incredibly lightweight and feels so hydrating. I just bought this one and I'm super excited to try! It's lightweight but gives great coverage.
How do you store your makeup & brushes at home & when traveling?
At home I use this container (more in this post)  for my makeup drawer. For the brushes I use an empty Diptyque candle jar. When traveling, I like these cases from Cuyana. For my brushes I just use a water glass from the hotel. I also love to use this case for packing my brushes.
What are your daily makeup brushes you swear by?
Artis are my favorite! Use code FJ30 for a discount. The Oval 7 is the best for foundation!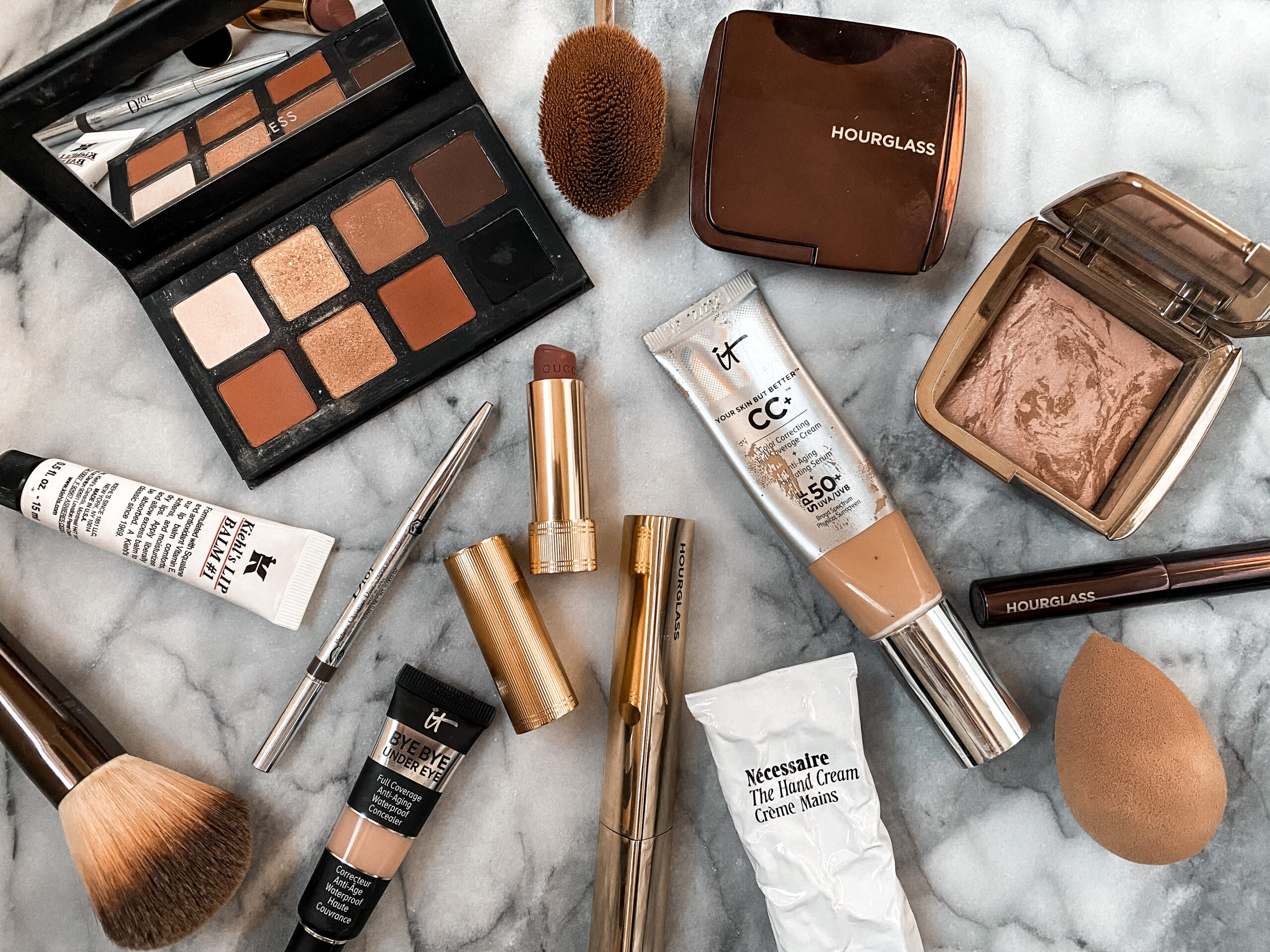 Skin Care
What is Your Evening skin care routine?
If I'm wearing makeup, I use this face balm (more about that below), and then this cleanser. If no makeup, I just use the cleanser. This overnight serum, dark spot corrector, Vintner's Daughter, moisturizer, eye cream, and my lip mask. I've recently added this into my routine and I'm loving the results!
What face wash do you use? 
I cannot live without this face balm; I have both the original and the rose scent and love both. The balms gets EVERYTHING off my face; its so gentle and super hydrating. I use these makeup remover pads which are so gentle but effective!
Use code AMY20 for a discount on Elemis
What moisturizer do you use?
I have a few favorites depending on how my skin is feeling that day/week and also for day/night. My go-to for the day will always be the Elemis pro-collagen moisturizer with SPF. Its so important to wear SPF during the day. For night, I love the La Mer moisturizing creme. Its rich cream that deeply soothes, moisturizes and helps heal dryness so skin looks naturally vibrant and restored to health. Another option I wear at night is the Elemis Pro-Collagen Oxygenating Night Cream. This is a clinically proven formula that works with your skin's natural regeneration process.
Use code AMY20 for a discount on Elemis
Favorite eye cream?
I love this one by Colleen Rothschild. It has a blend of retinol and vitamin C help revitalize the delicate skin around the eyes. If you haven't used retinol before, then I would start slow with this and just monitor how your skin reacts. I'm fine using it every day/night.
One product you can't live without?
This was SO hard, but I would have to say Vintner's Daughter Serum. I have being using it for yearsssss and I promise you every drop is worth it. My skin has never looked for felt better. Now, for the ultimate combo, pair it with Vintner's Daughter Essence and you'll have incredible skin!
Do you get Botox or fillers?
Never have.
What is your favorite mask?
I'm a little lazy when it comes to masks, so this one is PERFECT for me. I apply at night and it just soaks in, so I never have to sit around and wait to remove it.
Use code AMY20 for a discount on Elemis
How do you deal with puffy eyes in the morning?
I swear by these eye masks and this ice roller! I keep the eye masks in the fridge and the ice roller in the freezer. I apply first thing in the morning while I'm making my coffee and starting my daily routine. I only roll the ice roller for about 3-5 min, until it has reached room temperature. The eye masks I leave on for 20 min, then start my morning skin care routine.
Use code AMY20 for a discount on Elemis
Do you use self-tanner? If so, what brand?
Yes! I have been using Loving Tan (with this mitt for application) for a few years, and while I love it, I have been looking for something a little more natural. I finally ordered Lux Unfiltered and I'm obsessed with it. It gives such a nice healthy glow without looking fake. Plus the ingredients are clean and vegan. I just got the face drops too, so I'll keep you posted on how I like those!
What is your favorite body lotion?
Necessaire 10000%. Use code FJ10 for a discount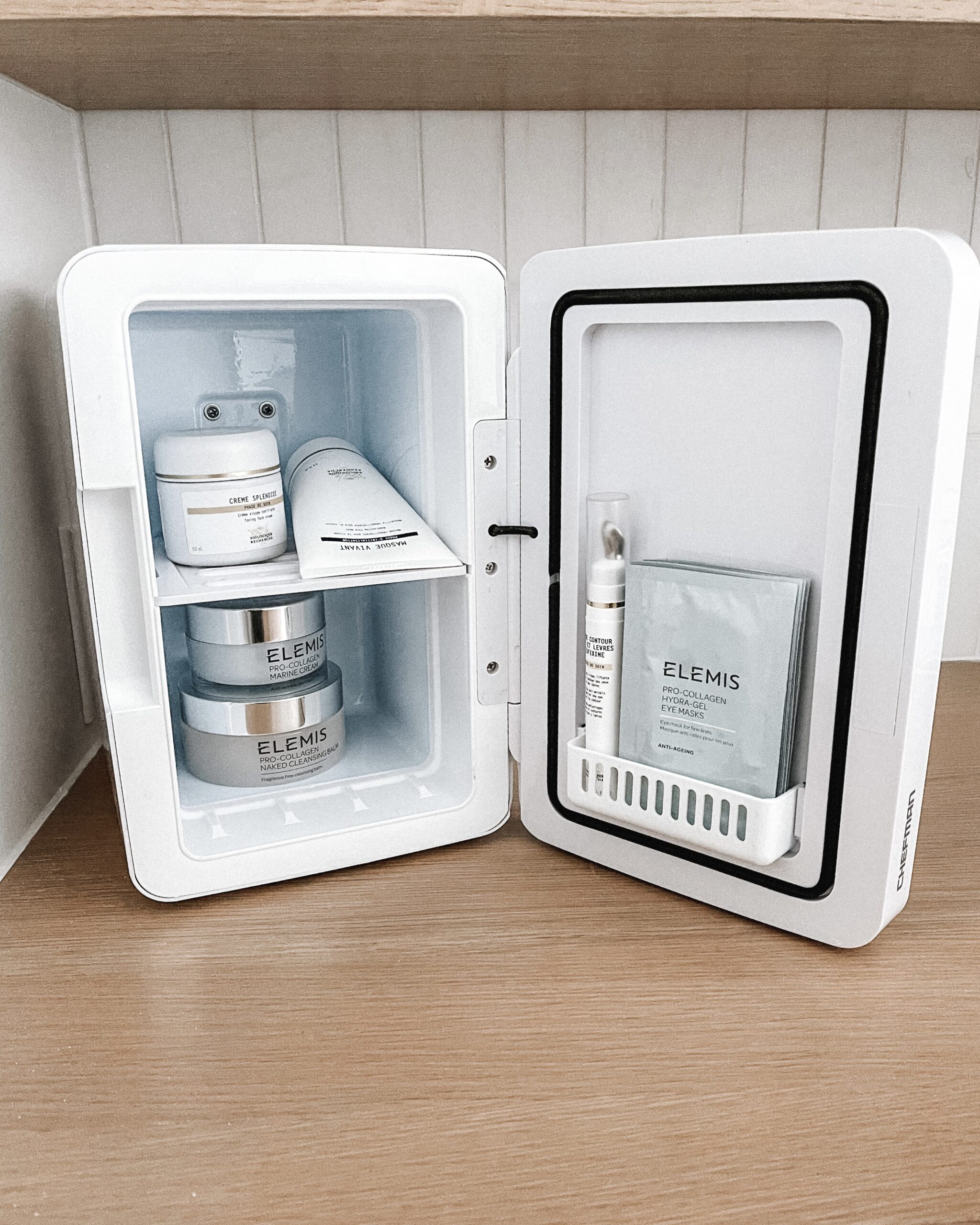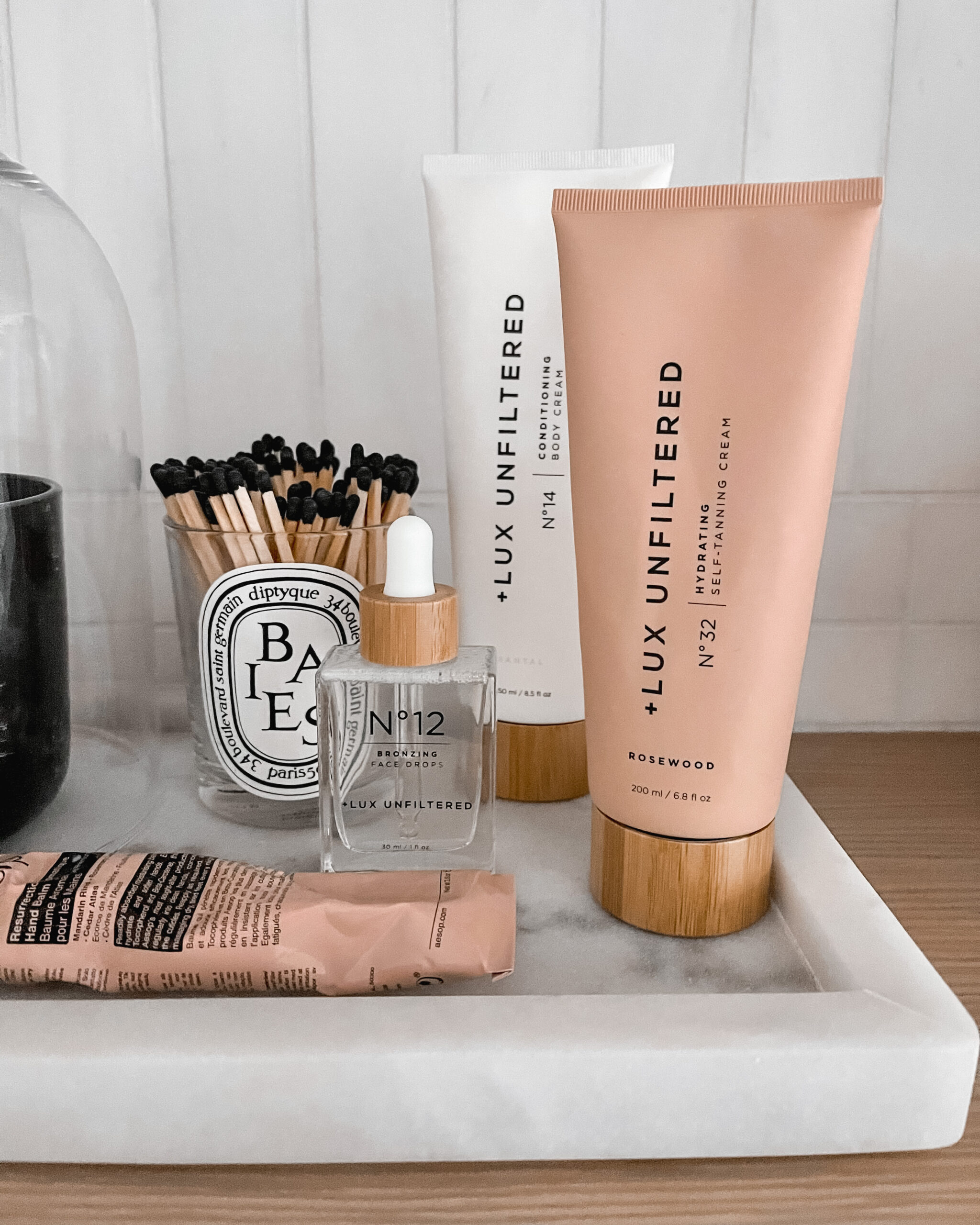 Hair Care
Current shampoo & conditioner?
I alternate between this set of shampoo & conditioner and this set of shampoo & conditioner. I find that after a few weeks using one set, my hair starts to get used to one, and if I switch it up, it bounces back to life! This is also a great hair mask I use once a week. My hair has never felt healthier/stronger.
How often do you wash your hair?
I currently wash my hair 1-2 times a week.
How long does your dry shampoo last & how often do you use it?
I've never kept track of how long it lasts, but I would say 4-6 months. I use it about 2-3 times a week. If I wash my hair about 2 times a week, on some of the off-days I apply dry shampoo. However, after using 2 days in a row, I find I don't need to apply anymore. I only apply to my roots and hairline framing my face.
How do you style/curl your hair?
I have a hair tutorial on my IGTV demonstrating my beachy waves tutorial. I use this wand (under $50) and I straighten the bottom 2" of my hair with a Chi to make the look more "undone". This also gives the illusion of longer hair!
What do you do to prevent your hair from damage and deal with split ends? 
There are a few products that I use consistently to help keep my hair healthy and strong. Before using any hot tools, I always apply a heat protectant. This one is my current go-to as it doesn't leave extra build up or oils afterwards. This bonding oil is great if my hair is feeling dry. And I always apply this split end seal to the ends of my hair after styling.
Any hair must-have products?
Besides what I have listed above, this hair brush has been an absolute game changer. I never knew I would love a hair brush as much as this one. Anytime I share it on Instagram stories, I get so many messages from you all saying you ordered it and how much you loved it too! Highly recommend! FYI they have increased the price $10 since I bought it 2 years ago, so if you're thinking about it, I would get before they potentially increase the price again!
Last would be the Dyson hair dryer. I could talk about this until I'm blue in the face. Its the best hair dryer I've ever used - you can read more about it in this post!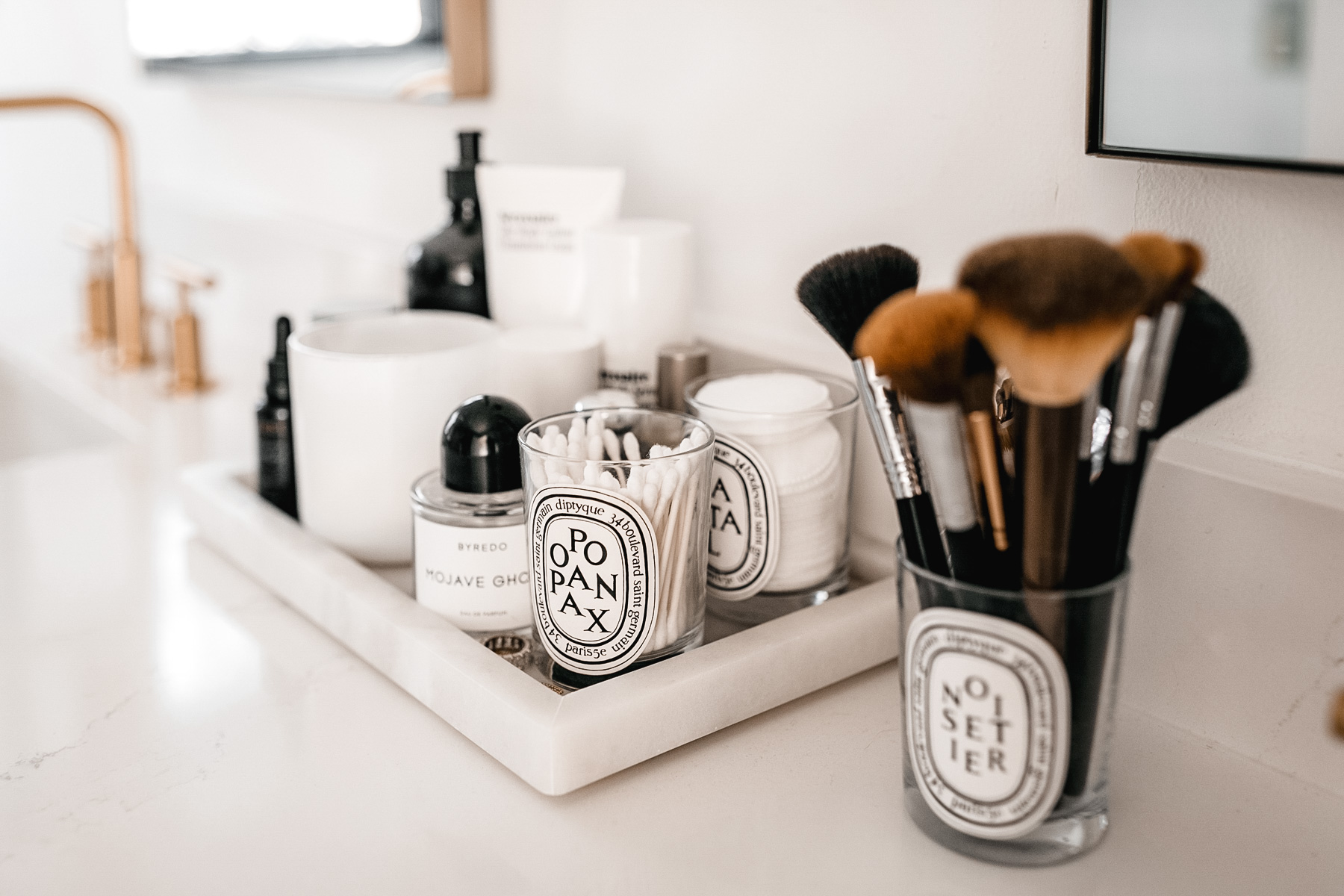 Fragrance
What is your favorite fragrance?
Le Labo Rose 31, Byredo Mojave Ghost, and Jo Malone Oud & Bergamont are the ones I alternate between all year. I've had Le Labo and Byredo for years, and Jo Malone is my newest purchase from 2019.
Do you agree that Le Labo fades away so quickly?
I've actually never heard this, or noticed it. I do know that after wearing a fragrance for a while, you don't notice it as much.
How do you travel with perfume?
Since mine is under 3 oz, I just pack it in my handbag. Its great because after a long flight, it's nice to be able to freshen up! But this refillable perfume bottle looks great if you need a smaller travel option.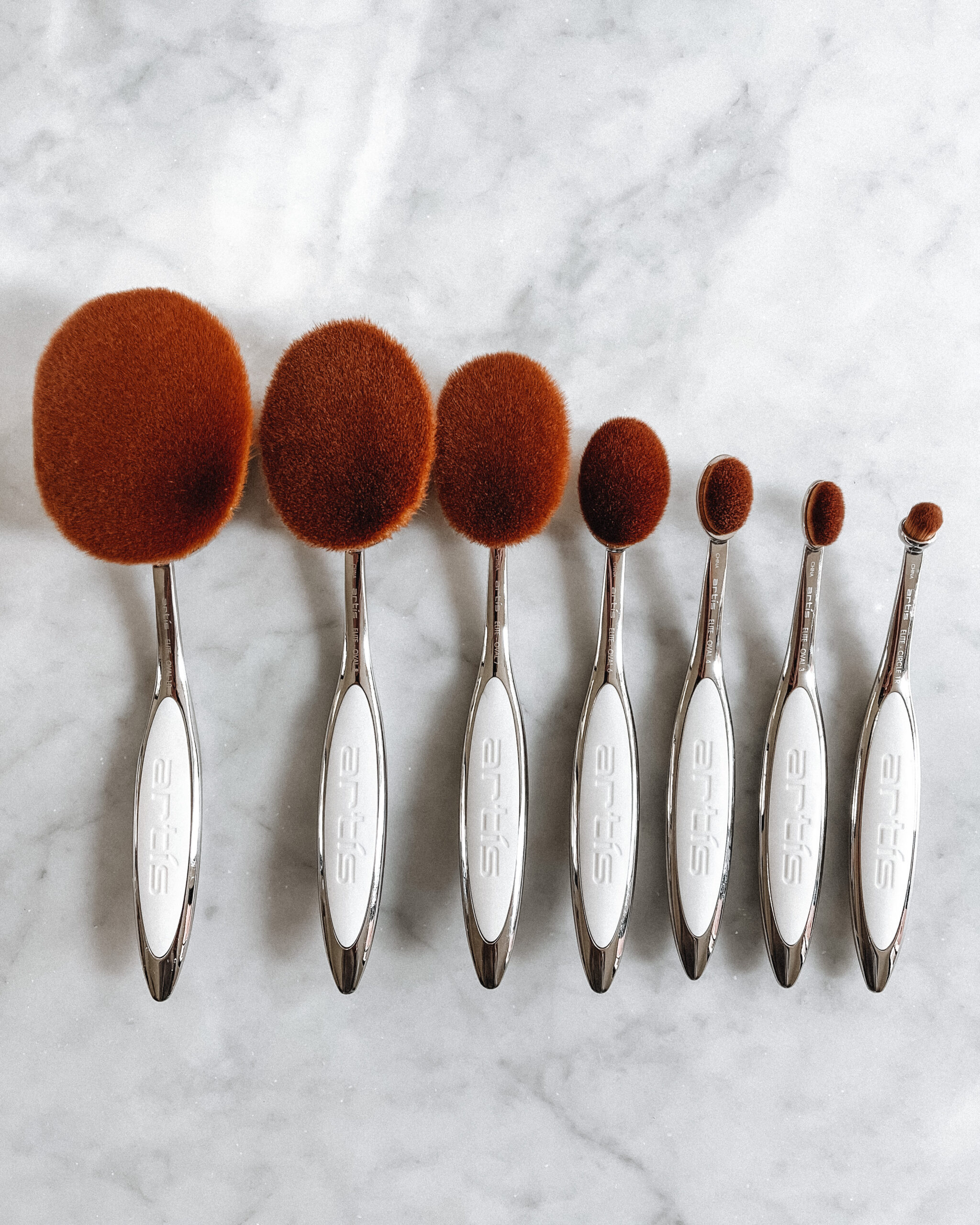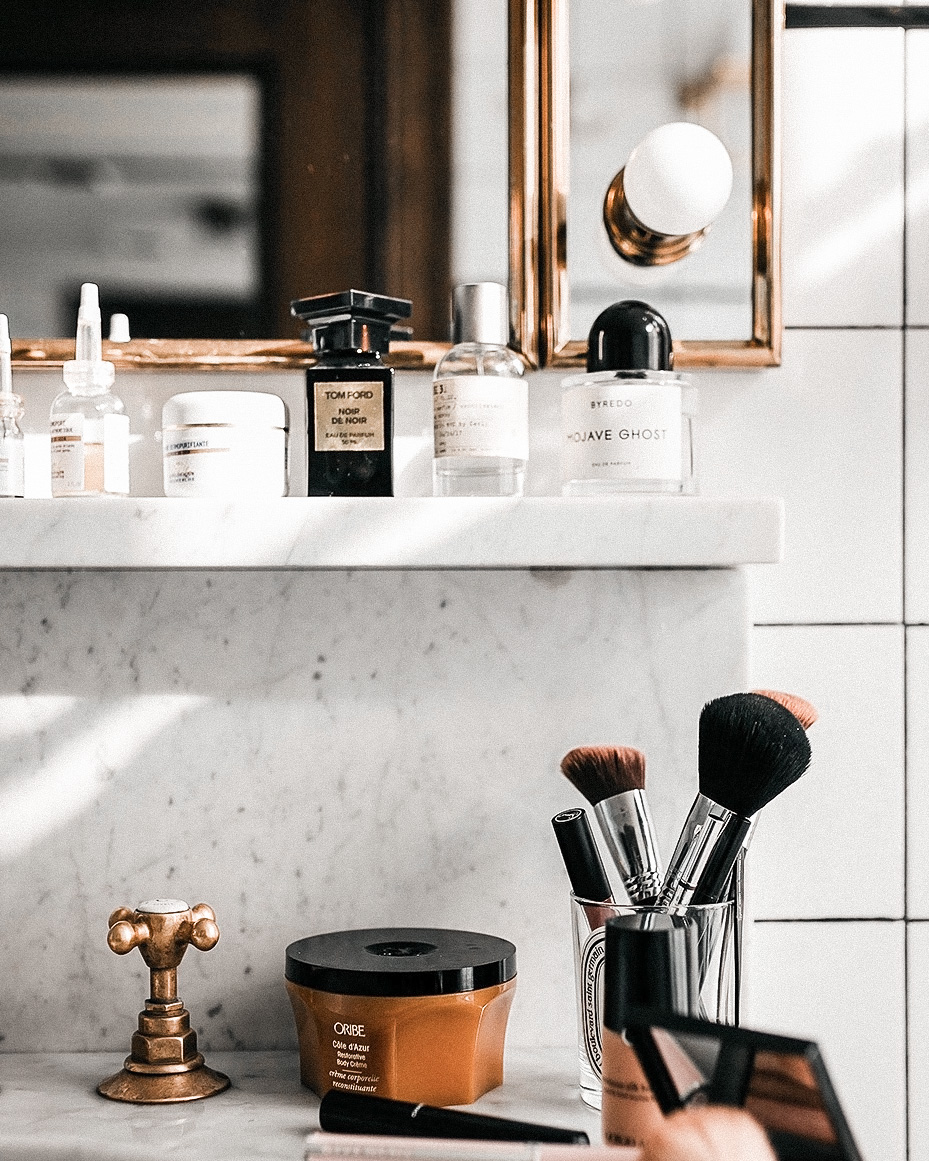 Misc. Beauty
Was microblading your brows worth it? Will you continue to do it over the years.
Absolutely! I over tweezed mine in high school and 20 years later, I'm paying for it. I wish I would have listened to my mom and left them alone! I love waking up and having perfect looking brows. While living in California I went to Danny in Del Mar (Lashes: Lashes) and she did an incredible job! It isn't painful, it can be a little uncomfortable, but totally worth it. For days that I want them looking extra filled and good for camera I will use this brow pencil (002) and this brow gel (clear).
How do you feel about lash extensions? Do you have them? 
I got lash extensions about 6 months prior to my wedding to see if I would like them and I loved them so much I have continued to get them filled once a month. I naturally have VERY long lashes, but they are minimal, so I could never get the fullness I was looking for. Since Covid (and moving) I haven't had lash extensions in over a year. Will I get them again? Maybe. But its not something I can't live without. I love this lash serum and still use it to help keep my lashes long and healthy. This is my go-to mascara and I use this primer for extra fullness!
How do you travel with your beauty products?
I'm obsessed with this makeup case, and its under $30! It does take up more room, so I only use it if I'm checking a bag, but everything is super protected in it. I also love these cases if I don't use the one previously mentioned. I typically put this in my carry-on tote for travel.
What is your nail color & what do you ask for?
I get a dip manicure and gel pedicure about once a month. I keep it pretty simple. I tried the long almond shape nails, and they just weren't for me. I like them on the shorter side and slightly square in shape. I typically get a light pink/white or red. OPI Funny Bunny, Be There in a Prosecco, Tiramisu for Two, and Red Head Ahead are my favorites colors.
Do you care about using natural/clean products or not so much?
Yes! I definitely try to use natural/clean beauty products as much as possible. I'm still testing out products to see what items I can replace in my current routine. One brand I'm loving right now for body is Necessaire. Will and I are obsessed with their body wash, exfoliators, and body lotion. Will even said their deodorant is the best he has ever used! You can get a discount on their products by using my code FJ10. I also started incorporating some Beauty Counter products into my routine and love them! A lot of the hair/skin/makeup products listed above are also "clean".
This post may contain affiliate links, meaning when you click the links and make a purchase, we receive a commission.