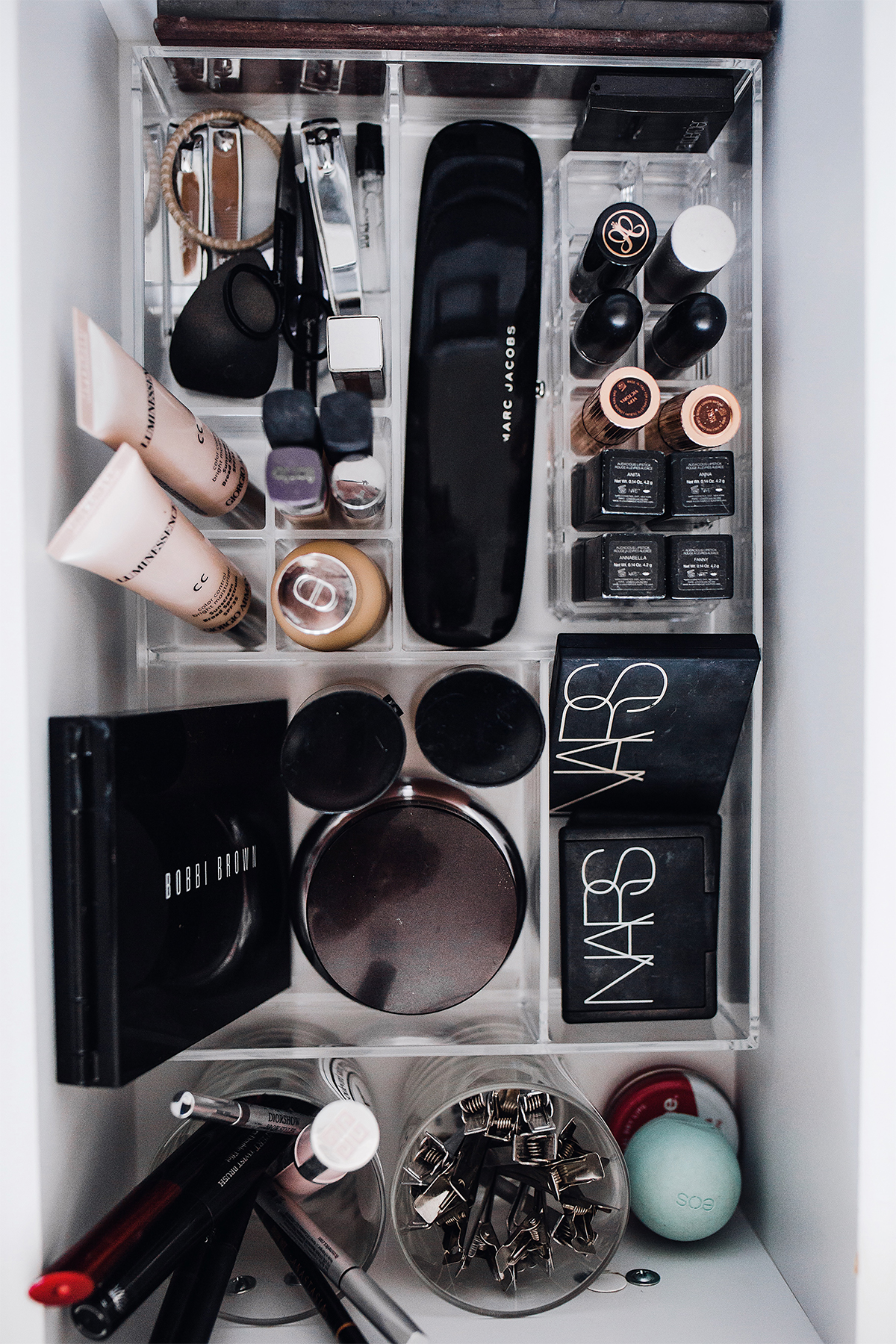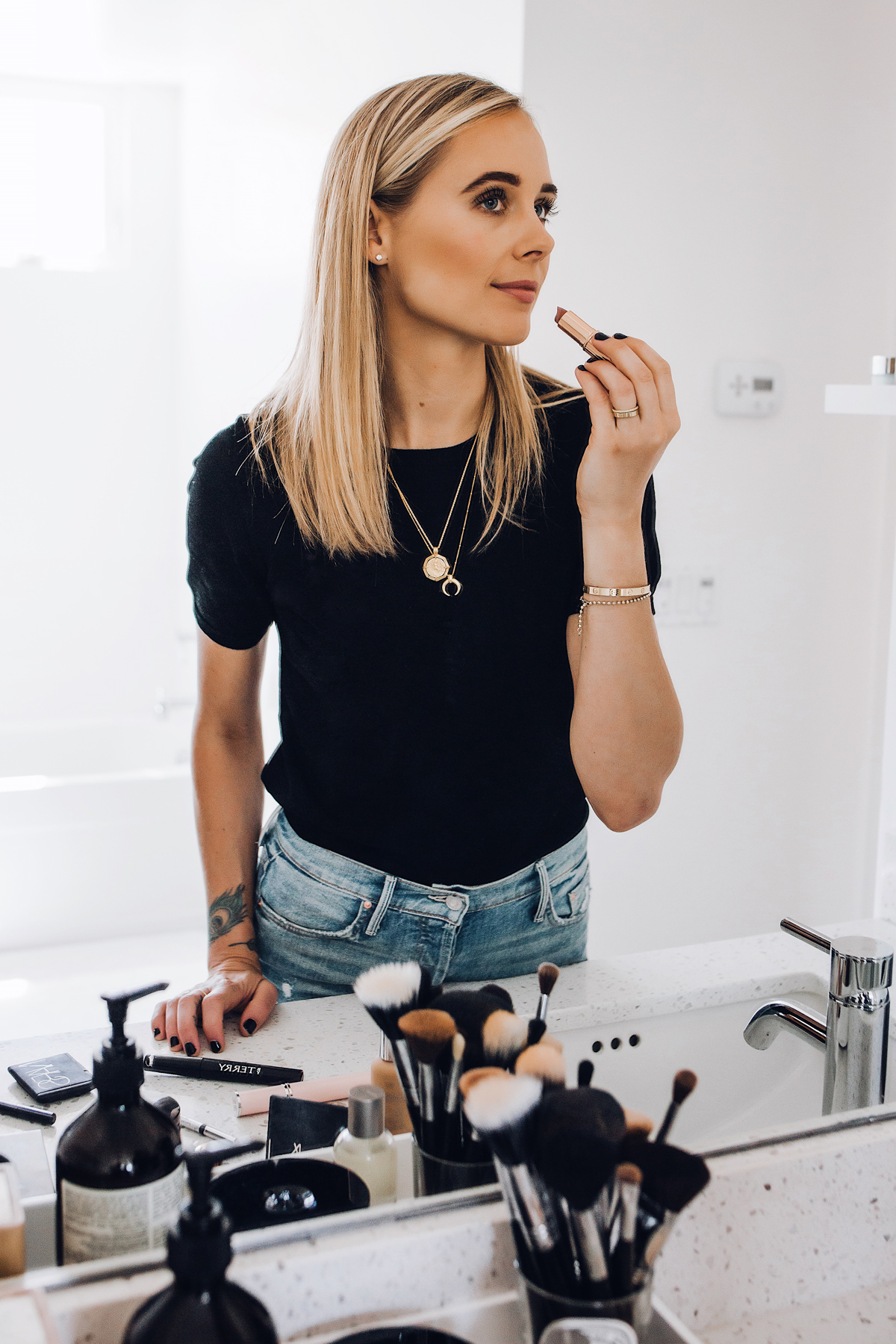 Makeup
I love your natural makeup - what is your daily makeup routine?
Thank you! I will share a tutorial soon. For now, these are the products I use: Primer, Foundation (2 warm olive), concealer (medium tan) & concealer (#3), setting powder for my concealer (butter), pressed powder for my face (2 medium), bronzer/highlighter, blush (Impassioned), eyeshadow (minimalist), brow pencil (002), brow gel (super model), lash primer, mascara, lip balm, lip liner (pillowtalk), lipstick (very victoria).
Read this post for my concealer tutorial.
What lash serum do you use?
This one! I used it morning and night for about 2 weeks straight before I noticed a difference. I continued to use for another month, two times a day, then just switched to as needed since my lashes grew so much!
What's your favorite concealer?
Right now I have two, this one (medium tan) & this one (#3) and I use them together. It seriously gives THE BEST coverage. The key is to also use this setting powder for a filter-like finish. The combination is magic! I use this makeup blender for the concealer and this brush for the setting powder.
What's your favorite foundation?
This one! I wear 2 warm olive and apply with this brush.
Favorite lip balm/stain/stick?
Hands down this one in "Very Victoria" and line with this in "Pillowtalk". I always go back to this combo no matter what.
What did you replace the Armani CC cream with since it's discontinued?
I haven't found a CC cream replacement, but I'm loving this foundation. However, today at Sephora they told me Armani is coming out with an update to the CC cream and it should be launching very soon!
How do you store your makeup brushes at home & when traveling?
At home I use an empty Diptyque candle jar. When traveling I just use a water glass from the hotel. I love to use this case for packing my brushes.
What are your daily makeup brushes you swear by?
All of them are linked in this post, including an easy way to care for them!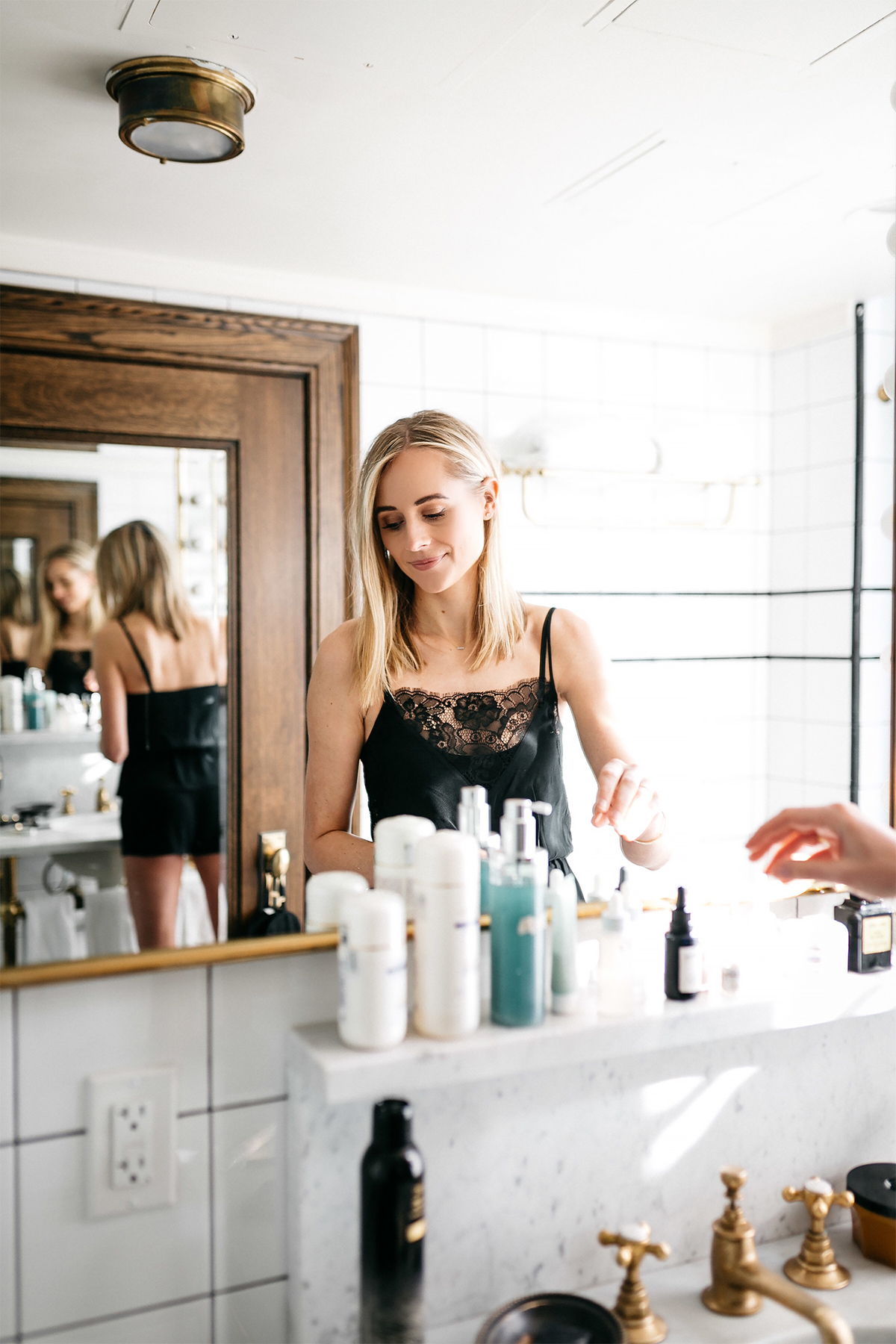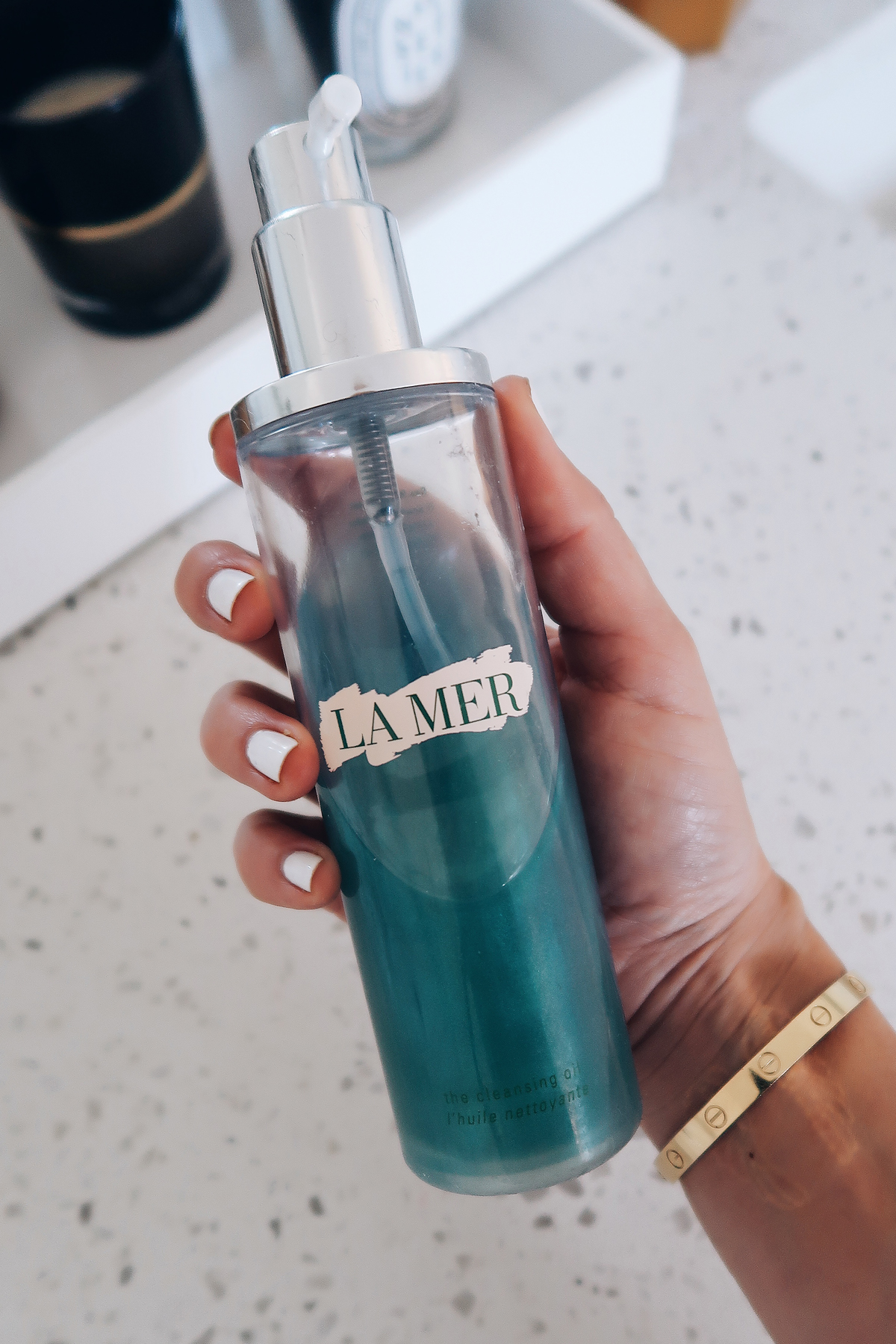 Skin Care
Trying to find a skincare routine that works for me. Face wash/moisturizer that doesn't break the bank?
Everyone's skin is different and I know how challenging it can be to find the right products. I've been using this cleanser and moisturizer for almost a year now and I will definitely be getting refills because I love them so much!
One product you can't live without?
This was SO hard. I really have 2, honestly. On IG stories I shared this one, but this is my holy-grail product. It's a game changer for sure!
Do you get Botox or fillers?
Never have.
Do you use self-tanner? If so, what brand?
Yes I do! For my face I use these drops (med/dark). I mix 3-4 drops in with my moisturizer at night and wake up with a natural glow. I was using these drops for my body, but I recently switched back to using this one because I prefer the overall look more. They are both great - I just prefer this one for my skin better.
Favorite eye cream?
I used this one for almost 2 years & loved it, however I just recently bought this & this per a recommendation. I've been testing for about 3 weeks, but so far I'm loving it! They are investments, but a little goes a LONG way.
Does the La Mer cleansing oil work well?
Oh my gosh yes! It gets all the makeup off, then I just follow up with my favorite cleanser to actually clean my face. FYI I've had this bottle for over a year and JUST bought a second one. Totally worth it!
Advise on anti-aging?
See an esthetician regularly, and invest in quality products. And always, drink lots of water!
What is your skin type?
Oily, except my cheeks are regular (not dry).
What is your favorite body lotion?
I bought this during the Nordstrom Anniversary Sale (33.8 oz) and it's lasted me almost a year - my favorite lotion ever!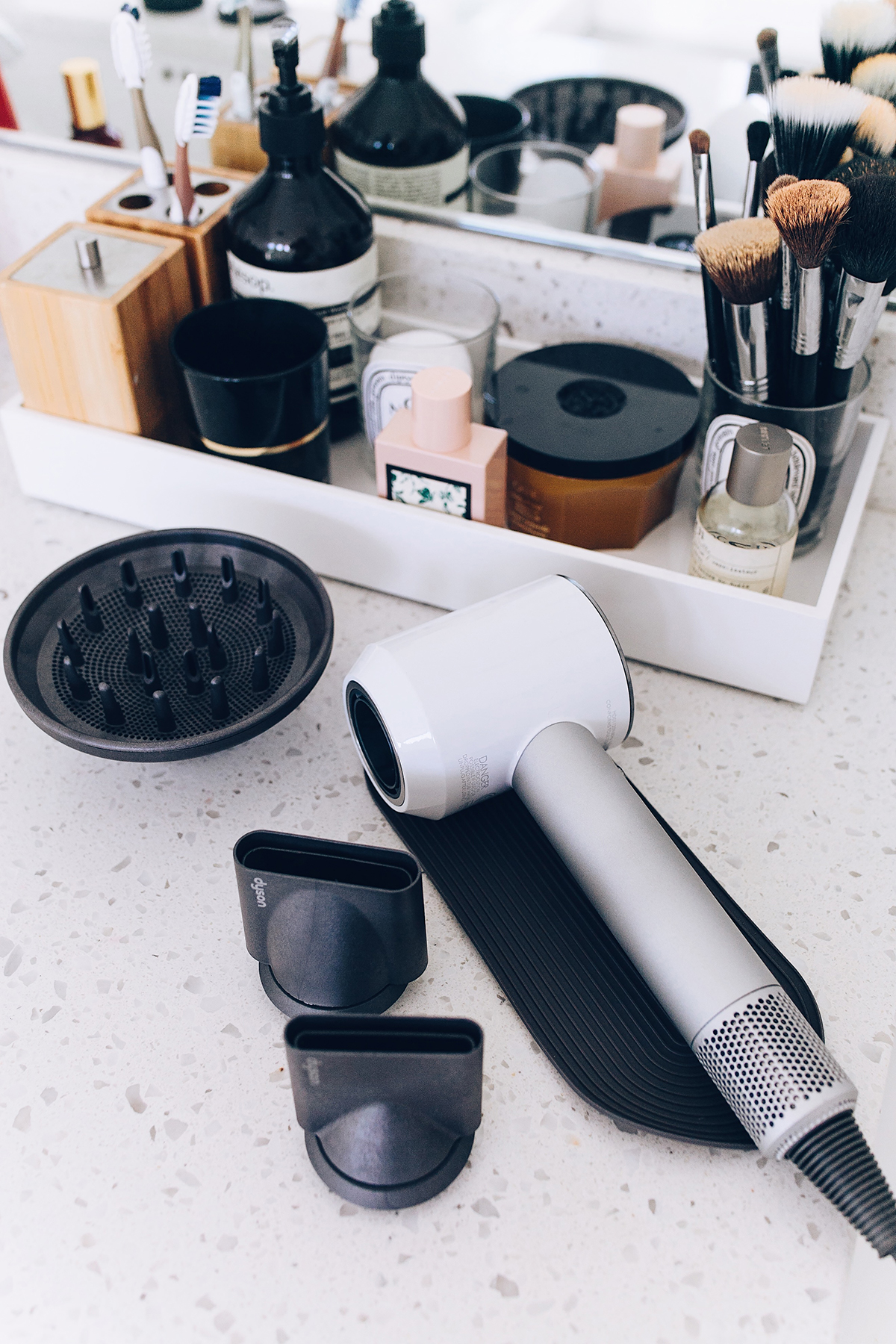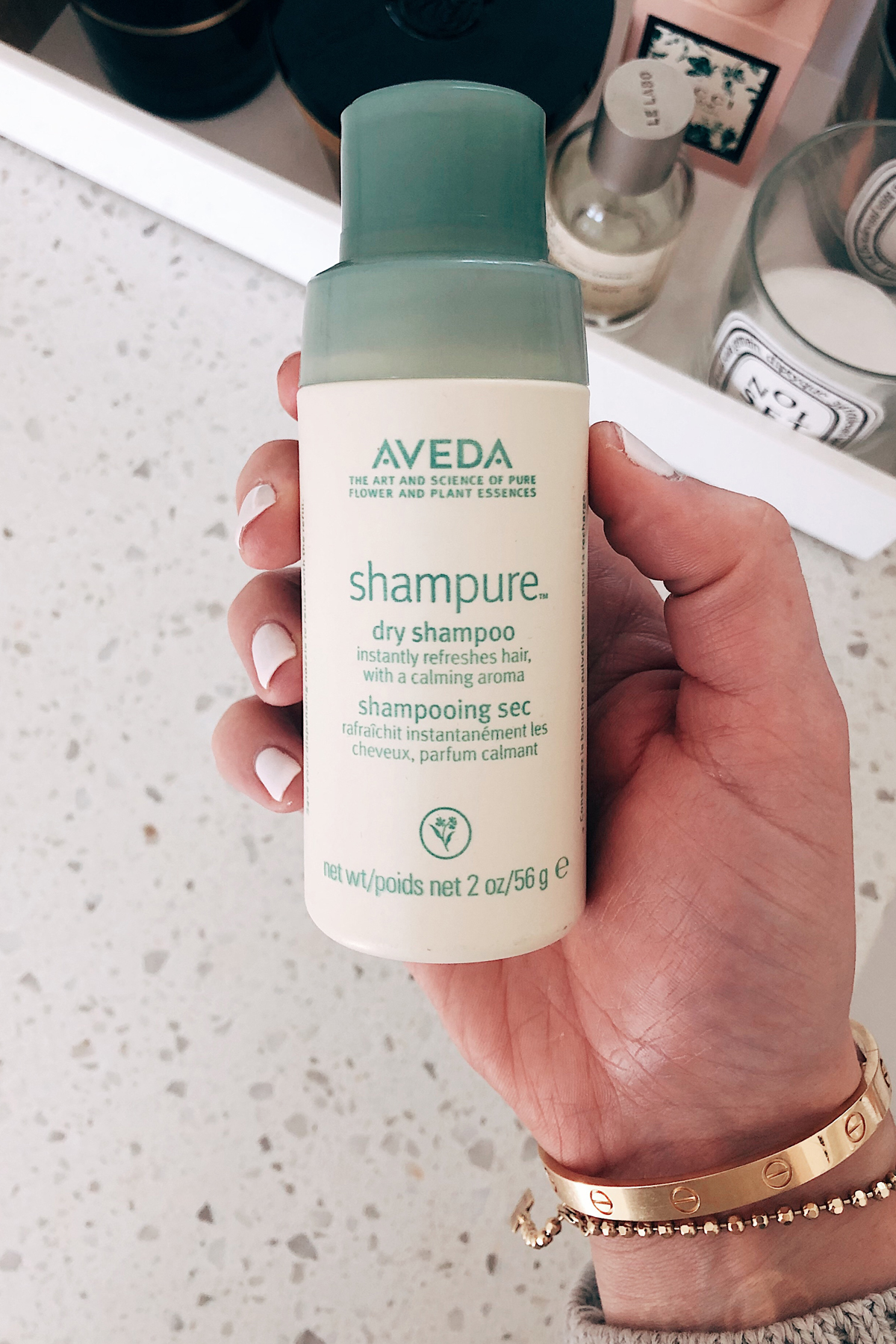 Hair Care
Best shampoo & conditioner that's sulfate free?
I've been using this shampoo & conditioner for a year now, but last month decided to switch things up. I purchased this shampoo & conditioner and have been loving them! Right now I alternate between the two brands each time I wash my hair. This is also a great hair mask I use one a week. My hair has never felt healthier/stronger.
How often do you wash your hair?
I currently wash my hair 1-2 times a week. Sometimes if I have an extra gym class or event I'll wash it an extra time, but I try and limit to two or less.
Is your hair naturally straight?
I have straight/wavy hair. If I let my hair air-dry, it would be stick straight in the front & on top, but super wavy in the back and underneath.
Can you do a tutorial with the Dyson hair dryer?
Yes! I just posted one on my IGTV and all my products I used are linked here. FYI since I sped up the video the total time to dry is under 7 min. You can read all about my Dyson review here.
How long does your dry shampoo last & how often do you use it?
I've never kept track of how long it lasts, but I would say 4-6 months. I use it about 3-4 times a week. I wash my hair about 2 times a week, and on the off-days I apply dry shampoo. However, after using 2 days in a row, I find I don't need to apply anymore. I only apply to my roots and hairline framing my face.
Do you still take Nutrafol?
Yes, I'm still taking Nutrafol Hair Supplement. I'm testing it for 3 months before sharing any feedback! I don't have issues with thinning hair, but my hair used to be super damaged and would grow at snail speed. I heard so many great things about this, so I decided to give it a shot! So far I can definitely see results, I'm just not a fan of taking 4 pills a day...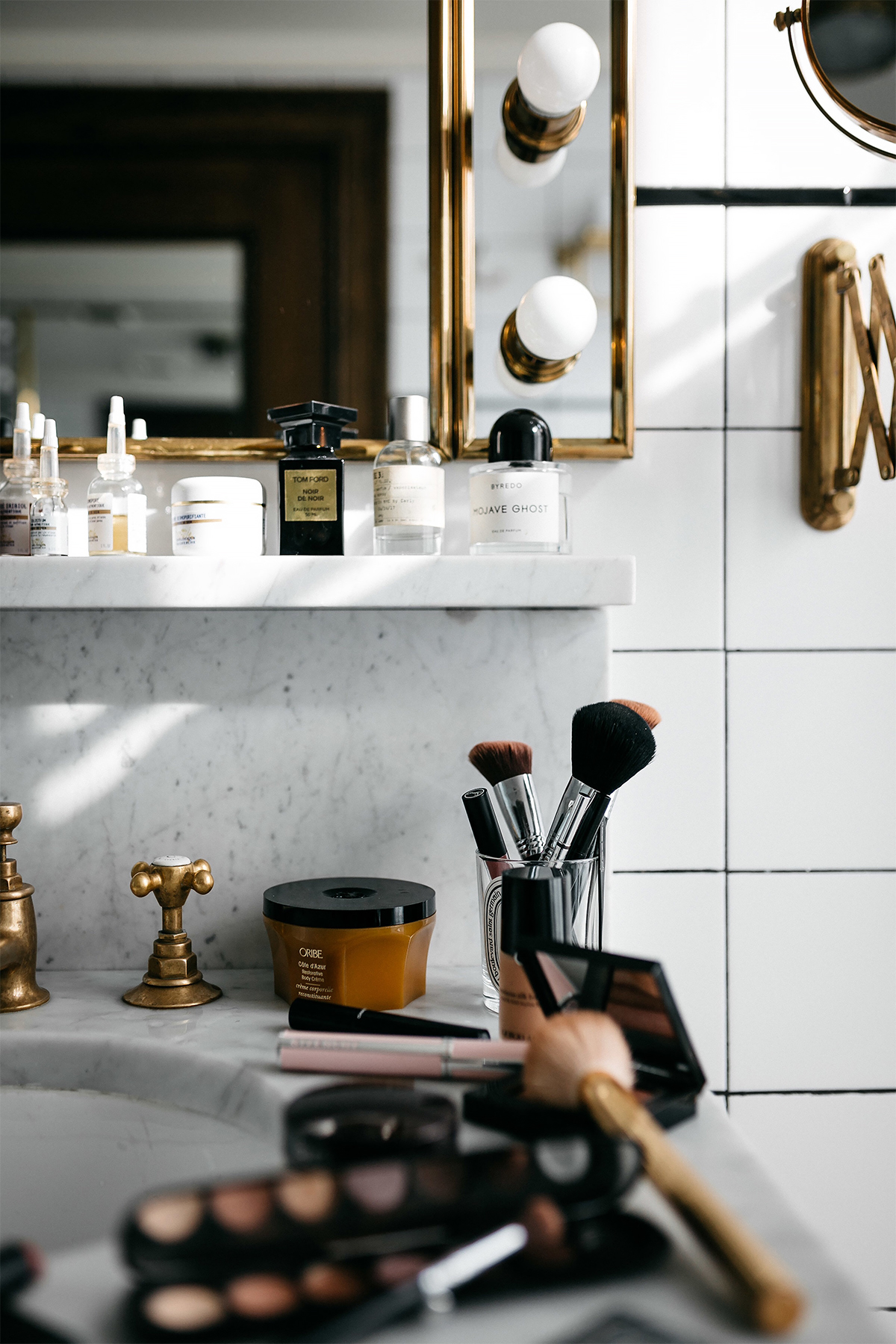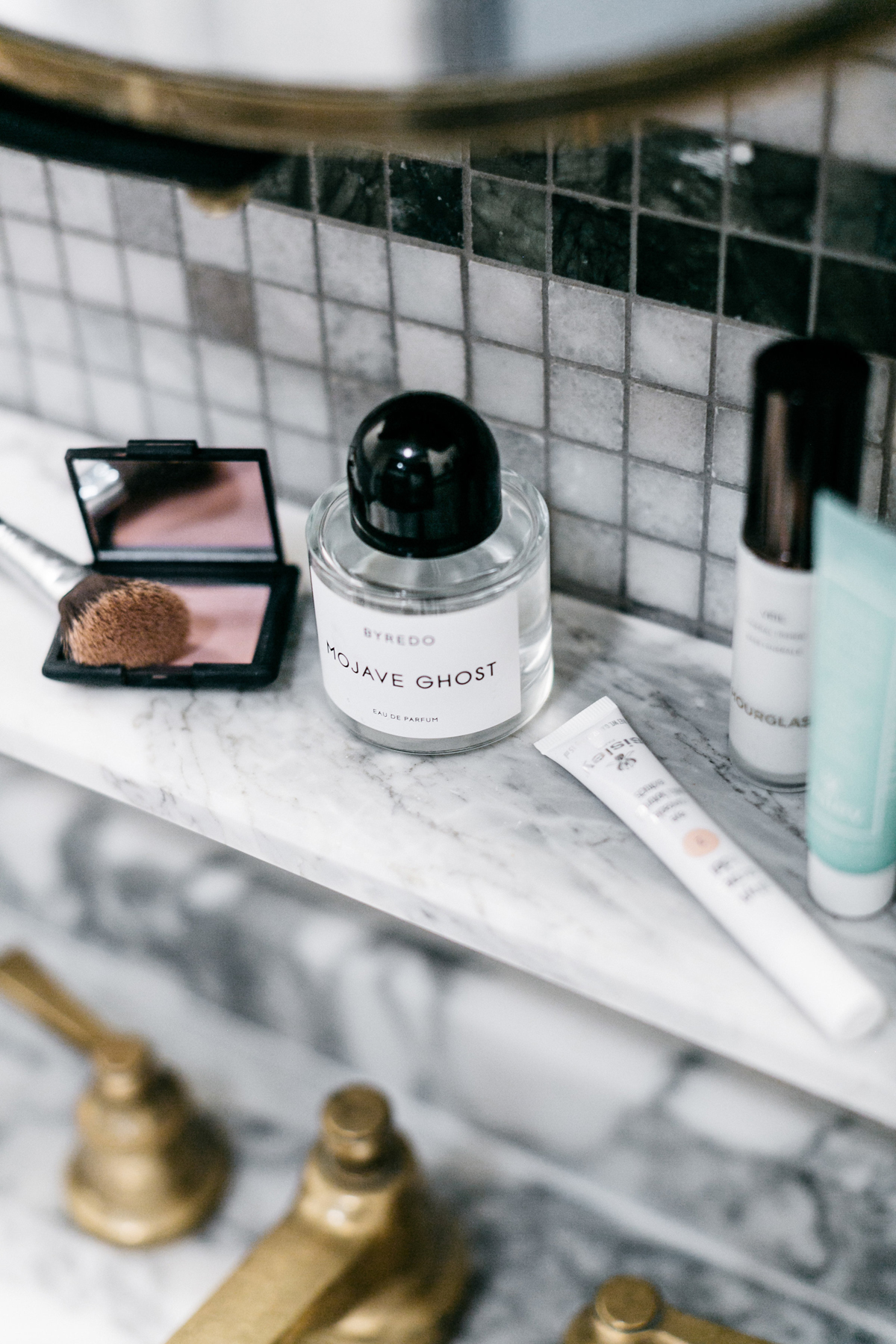 Fragrance
Would you rather splurge on lip color or fragrances?
For sure fragrance! You can buy budget friendly lip colors, but you want a quality fragrance that will last a while!
What is your favorite fragrance?
I've been wearing this one for over a year and I'm obsessed. A few previous favorites have been this one, this one, and this one!
Do you agree that Le Labo faces away so quickly?
I've actually never heard this, or noticed it. I do know that after wearing a fragrance for a while, you don't notice it as much.
How do you travel with perfume?
Since mine is under 3 oz, I just pack it in my handbag. Its great because after a long flight, it's nice to be able to freshen up!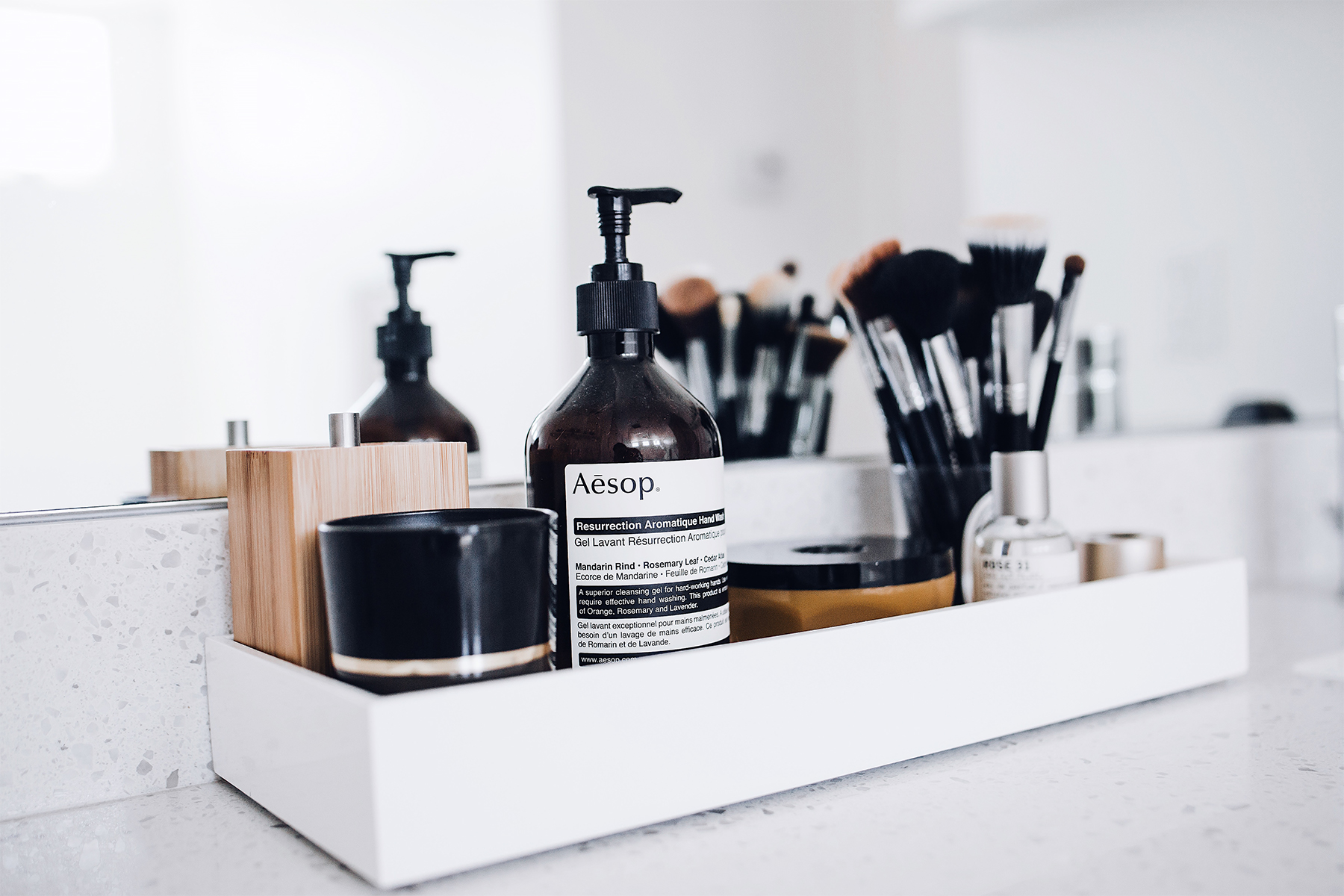 Misc. Beauty
Was microblading your brows worth it? Will you do it again?
Absolutely! I over tweezed mine in high school and 20 years later, I'm paying for it. I wish I would have listened to my mom and left them alone! I loved waking up and having perfect looking brows. I did it about 2 years ago in Dallas and they lasted a little over a year. I would have kept up with them, but since moving I haven't researched new specialists. I will absolutely do it again, and hope to soon! Until then, this brow pencil & brow gel are the best!
How do you travel with your beauty products?
I'm obsessed with this makeup case, and its under $30! I also love these cases and have the mini, small, large pouches. This is what I use to travel with my Dyson hair dryer.
What is your nail color & what do you ask for?
I get a gel manicure about 2 times a month. I have been using this color for a while now and love it! It's the perfect white with a hint of pink. Note: take your own into the salon to help protect against germs. Also some salons add thinner to make the polish last longer in the bottle, but it reduces the paint quality.