Everyday FJ is a weekly series where I round up all the content of the week plus questions and requests straight from my readers and share it all in one big post. Here you'll find answers about fashion, home, beauty and everything in between. 
If you have a question or request, fill out the contact form or follow along on Instagram so you don't miss it when I put out an Everyday FJ content request!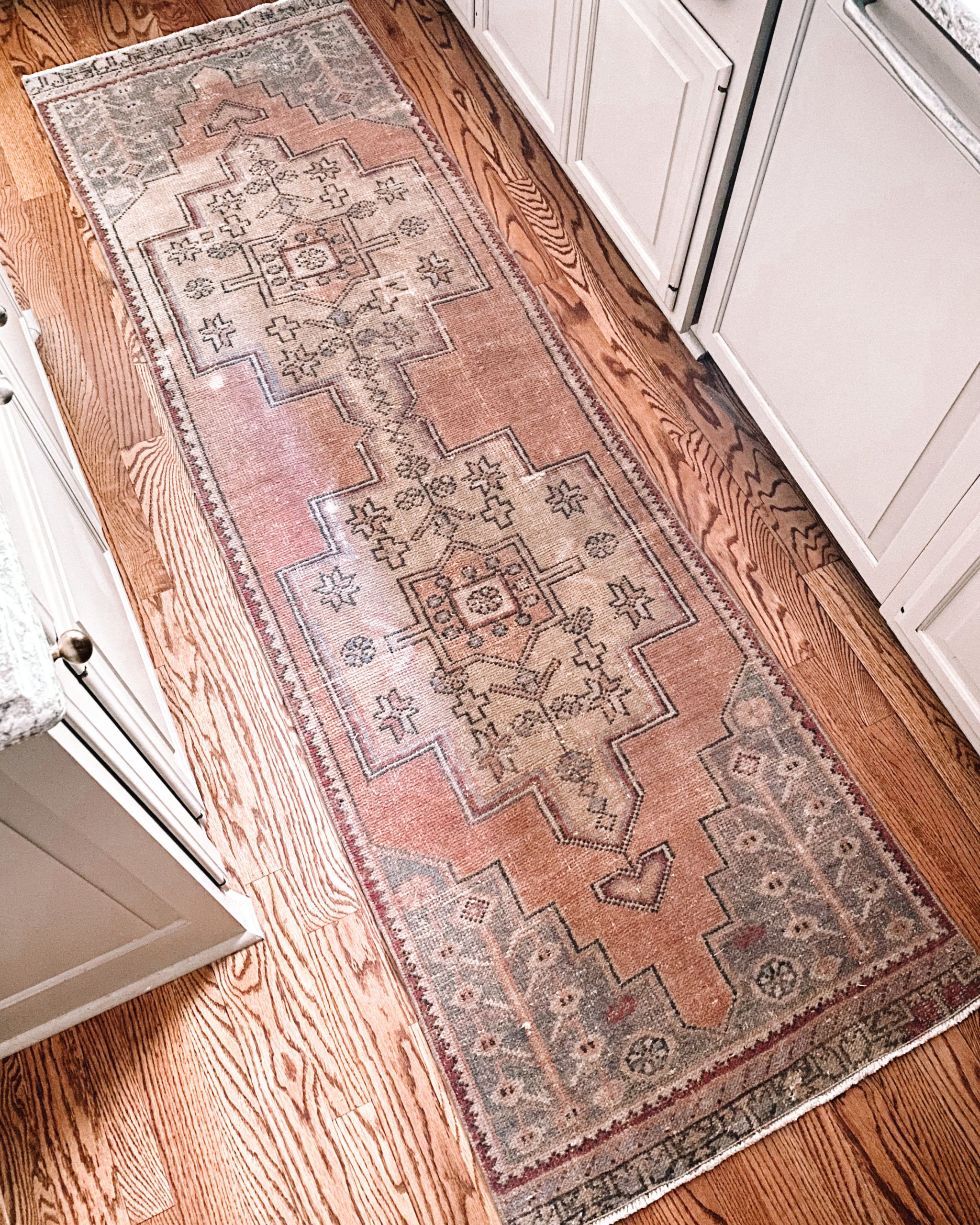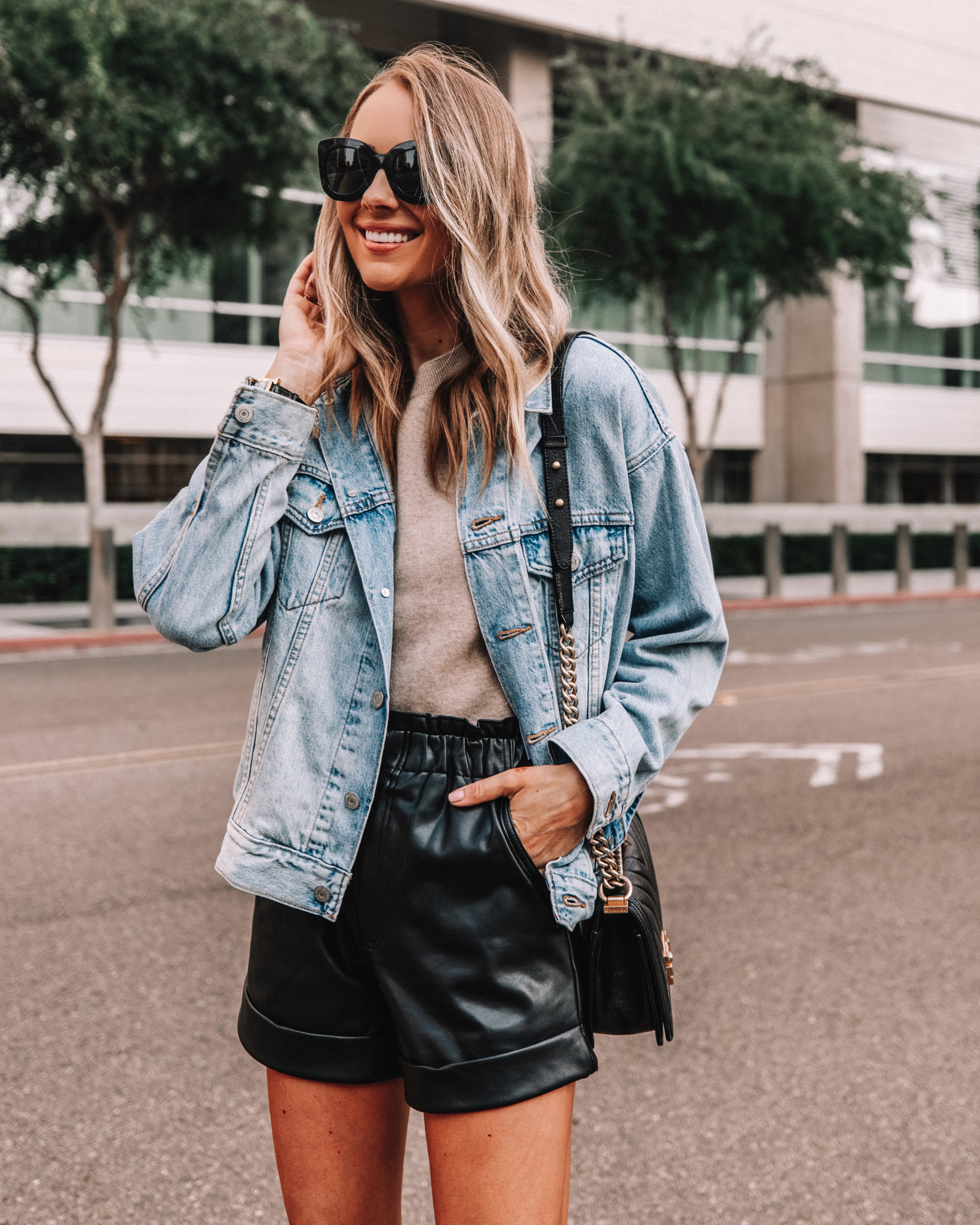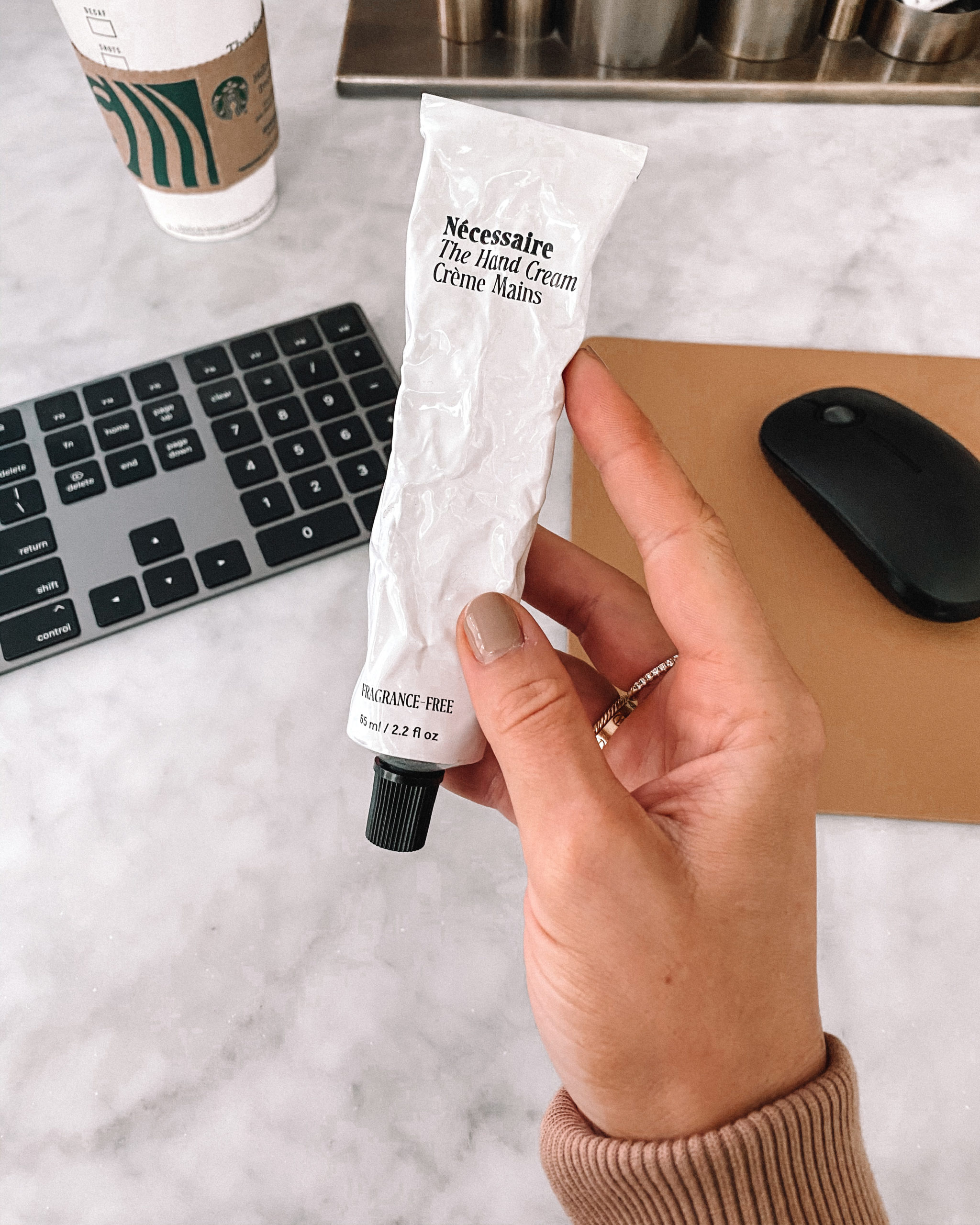 Q&A
1. House Update!
There hasn't been much to report since my husband was gone for the last month renovating his parents house, but he is finally back home and will start working on my office next week! Ripping out the carpet, adding wood floors and painting. We had an estimator come out and give us a quote for new windows/doors for the entire house, so just working to finalize those details next week. After my office, we are getting started on the bathrooms.
2. Is your hair one length, or do you have layers? It looks so good!
Thank you! For the most part it's one length. I don't like to have layers, so I ask for one length blunt cut. I haven't had a trim since January (probably?), so some parts are a little more grown out than others and looks slightly like layers.
3. What is the size and color of your Celine Belt Bag? 
Its the mini (biggest size) in taupe. You can read my full review on the bag here!
4. Can you only buy a Goyard tote in store? Can you buy online?
I believe you can only get a new Goyard tote in person, however, you can buy pre-owned on sites like Fashionphile or JuliaRoseBoston
5. What are your favorite Peloton classes?
So we JUST got Wifi to the house yesterday. We have been using hotspots for the time being, and they weren't strong enough to to stream any type of class. So I'll be using it for the first time tomorrow. Leave a comment and let me know your favorite classes!
6. Any details you can share about your next Drop collection?
It will be launching fall/winter! We just had final sketch review this week, so samples will come next, then I'll narrow down to the final assortment. As soon as I get my samples in, I'll share some sneak peeks with you guys! Make sure you sign up here so you get updates on when my collection will launch. Remember it's only available for 30 hours then after that its gone!
7. What do you think about mixing metals for jewelry? Especially earrings?
I'm all for it! I love mixing silver and gold. I think it looks so good! I mix metals with my rings and bracelets all the time! I only wear one set of earrings, so I don't have the opportunity to mix there, but you definitely can!
8. What is your next designer purchase?
I really don't have anything on my list right now! I think I'm just so excited to get started on home renovations, I'm not as interested in buying another designer bag or pair of shoes. Plus I think my collection is fairly well rounded, I don't feel like I'm missing anything...yet. However my last purchase was a Chanel wallet that I bought from Alex Beck - follow her for new Chanel purchases on Instagram!
9. Where is the lotion from on your desk (from your jewelry stories)?
It's Necessaire! I have an entire highlight dedicated to this brand because I love it so much! Use code FJ10 for a discount.
10. Are the beige Gucci flats/loafers worth it? Do you feel you get enough wear for the money?
Yes. I have black, white, and an older tweed version and just the other day I was thinking how happy I am to have these shoes. I get the most wear out of them in the fall, which its too chilly for sandals, but I'm not in the mood for boots/booties. I don't have the beige, but they are so pretty and now I might need to change my answer to #8? LOL. You can read this post for my honest review of the Gucci Princetown Mules.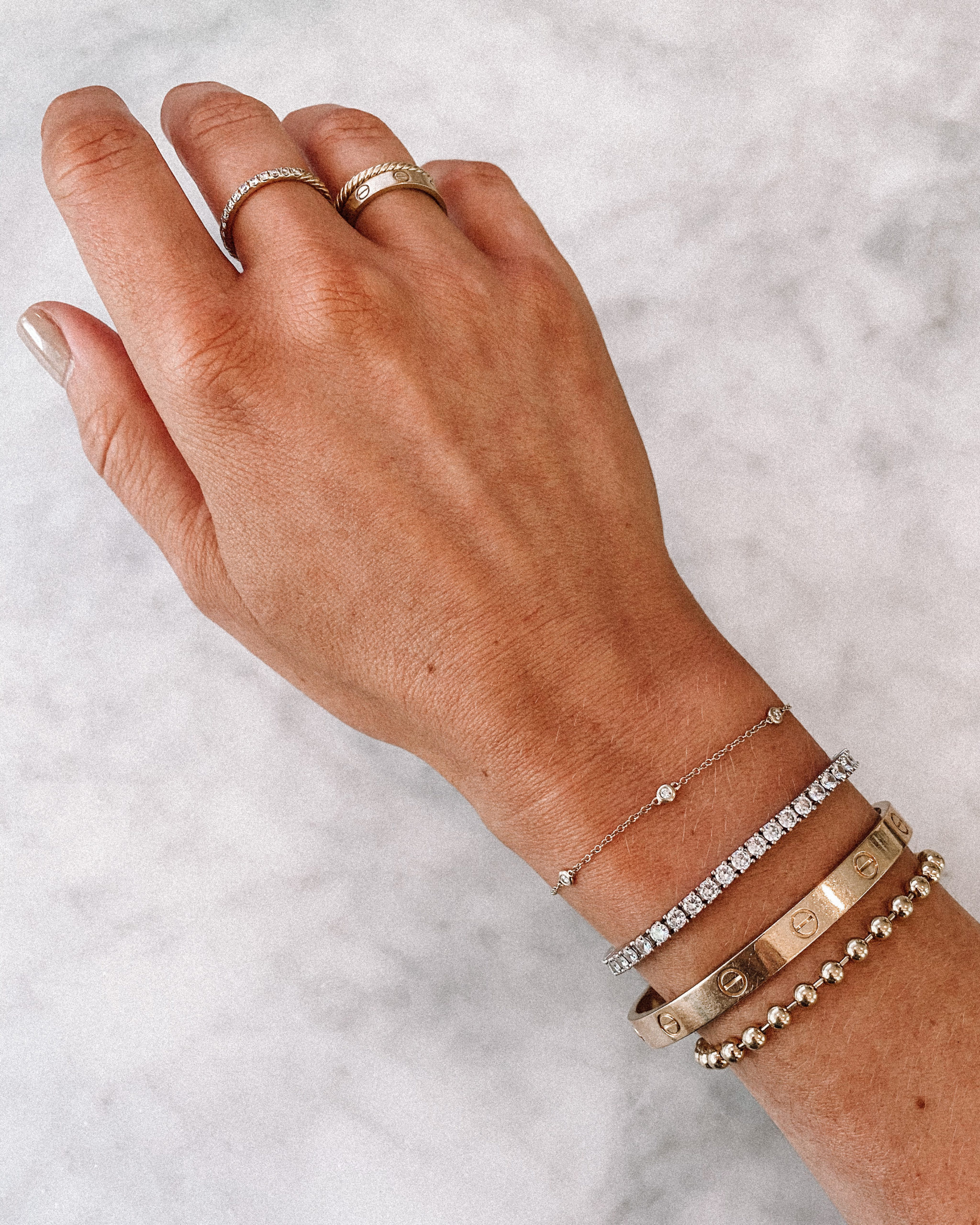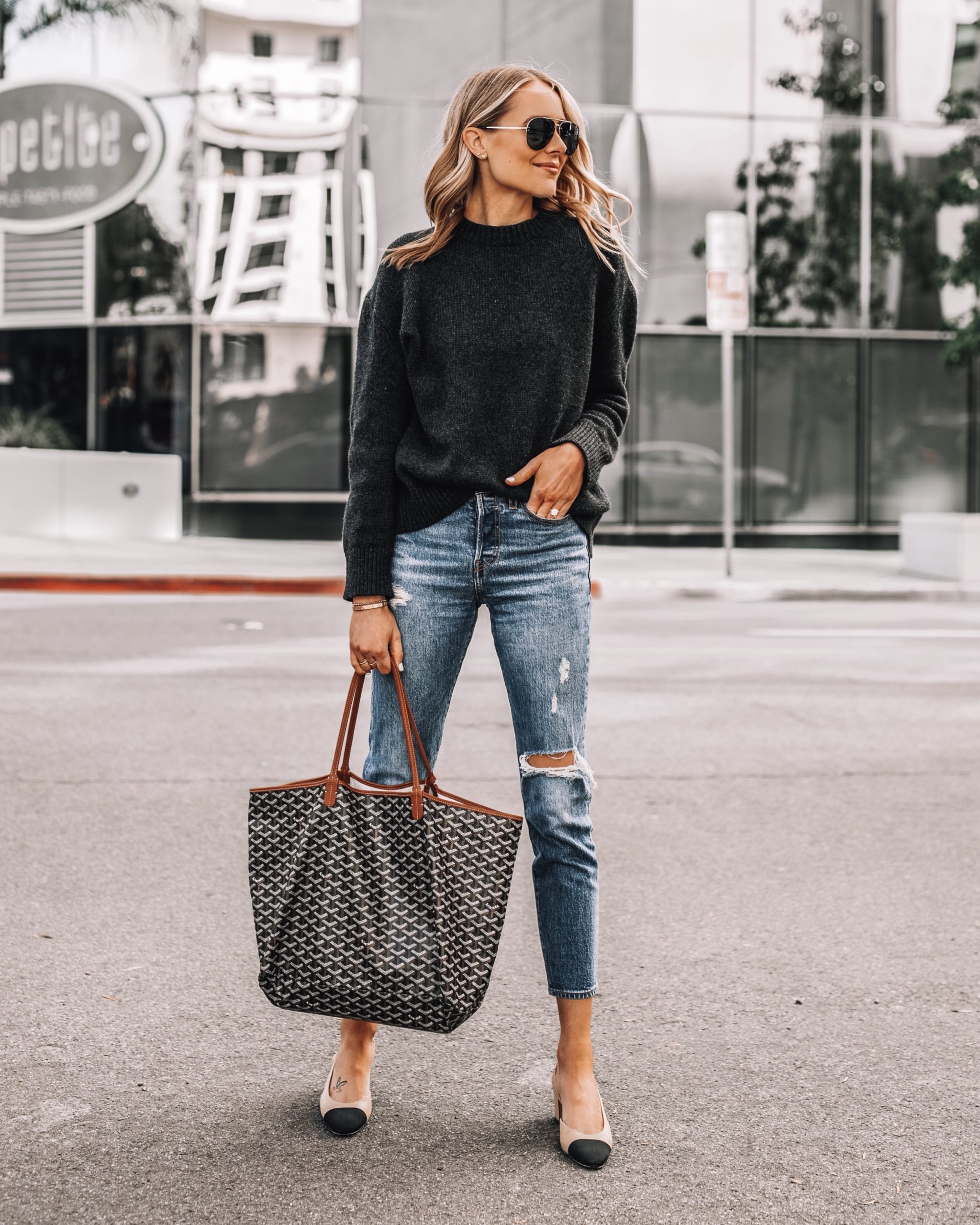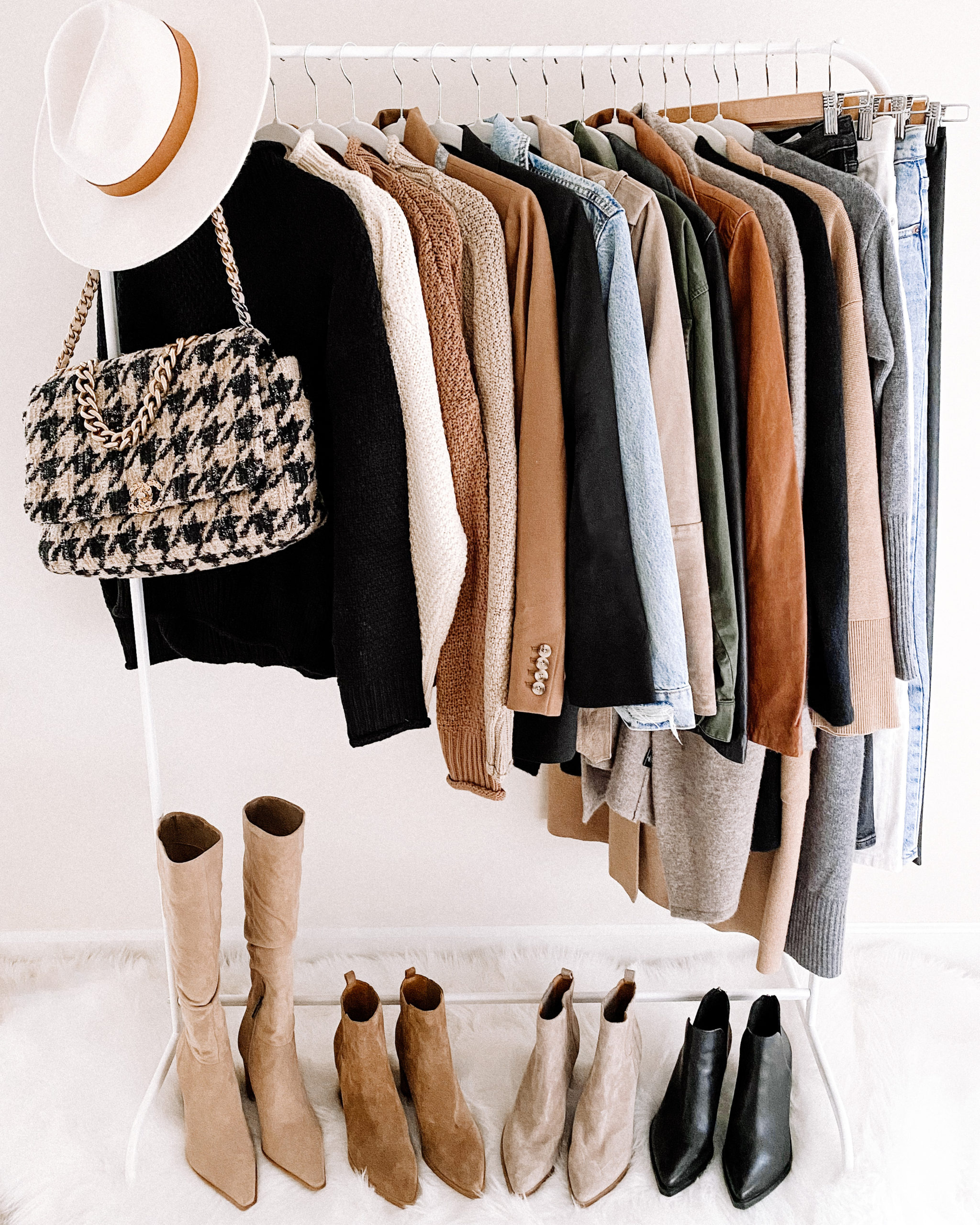 Link Requests
1. The dainty bracelet with diamonds
I got it from Ring Concierge, it's a little pricey but I never have to take it off since it's real gold/diamonds.
2. Your new rug runner in your kitchen
It was one-of-a-kind, but I got it from this Etsy store and linked a bunch of other favorites here! The shipping only took 1 week from Turkey and the quality is SO good!
3. Need fall wedding guest dress ideas
Linked a lot of gorgeous styles here!
4. Luggage links please!
Right now I'm using this set from Amazon and love it!
5. Your leather shorts!
Here! They are so comfortable too. For sizing, I think they run slightly big. I'm normally a small in AF bottoms, but got the XS.
6. The most versatile pair of jeans?
Probably a pair of Levi's without rips! My favorite are 501 skinnies & this pair is a great option!
7. Wallet or card holder recs
I was using this card holder until I recently upgraded to a bigger Chanel wallet. I also had this card holder. This one and this one are good under $100 options
8. Boots for fall
I got these during the Nordstrom sale in both cloud and cognac and they have quickly become my favorite. Linked more options here too!
9. Diamond tennis bracelet link
It's actually a CZ bracelet, but they look real! I got it from Amazon and its a great alternative. I only take it off when I shower. Quality is SO good.
10. Backseat car cover for the dogs from Amazon
Here! Its super easy to attach and wipe down to keep clean.
Weekly Top 5 
1. I'm always on the look out for alternatives to Golden Goose sneakers since I know the price tag can be steep. I found these sneakers and they are a PERFECT alternative! They have the same styling without being a knock-off as well as the same wedge insole. They are probably the most comfortable pair of sneakers I've ever own, no joke. Fit runs big; I went down 1/2 a size. 
2. I got this coatigan last fall and it is truly one of the most worn pieces in my closet. It's easy to dress up or down, and most importantly comfortable! It sold out so fast last year, so if you're considering, make sure to buy while you can before its gone again! Fit is oversized; wearing an XS.
3. Hands down the best white t-shirt you'll ever own. It's the only one I've been able to wear once a week, wash/dry, and it still looks new years later. Oh and it's not see through. Definitely worth it! I wear size small.
4. One of my favorite blazers for fall is back and on sale! I've had it for almost 5 years now and it's still so classic. Perfect for work to weekends!
5. I've had this little black dress for years (like 4-5) and it's still one I wear on repeat. I recently shared how easy it is to dress up or down. Honestly one of the best wardrobe staples I have. It fits true to size; wearing an XS. Please note I'm 5'10 and I've washed/dried it for 4+ years which is why it appears shorter on me.
What I'm Loving
1. Ordering these bag inserts for all my handbags so they will keep their shape.
2. Somewhere Lately shared this hat and its such a great option for fall under $25! I'm loving the oatmeal color.
3. My favorite winter boots are back in stock (I also have in black)! I know its a little early to think about, but I lived in them and they were sold out most of the season. Definitely get them now while you can!
4. The Always Pan from Our Place. I got it a few weeks ago and can honestly say its THE BEST PAN I've ever used. NOTHING and I mean NOTHING sticks to it and its non-toxic! Highly recommend. Use code AMYJACKSON10 for a discount!
5. This oversized rib-knit sweater for $35!
P.S.
1. Have you signed up for the Fashion Jackson newsletter yet? I share exclusive content, exciting announcements, and much more! Sign up here and get Fashion Jackson straight to your inbox!
2. There are a few of my Amazon Drop pieces available in case you missed out the first time! You can shop them directly from this blog post to see them styled different ways!
3. In last week's Everyday FJ I shared my...
This post may contain affiliate links, meaning when you click the links and make a purchase, we receive a commission.